The best survival vests are a perfect in-between for many survival situations. There are plenty of times when a full backpack might be overkill, but there are still a handful of things you'll want to bring with you.
That's where a vest comes in. You can quickly load up and bring essential gear without sacrificing mobility, and continue to work on keeping yourself and your family safe.
Name
Uncle Milty Survival Vest
Outdoor Survival Vest With Pockets
Name
Uncle Milty Survival Vest
Name
Outdoor Survival Vest With Pockets
Our Choices
We've been a big fan of survival vests for a while now. When you're in the field trying to stay safe, a convenient way to carry essential gear is incredibly important.
The list below features two clearly different styles. One is more robust and tactical, and the other is lightweight (made with convenience in mind). Simply select one based on your need.
This vest from Rothco is a good universal choice that will fit the needs of just about everyone. It's very well-made, featuring thick stitching and tough metal zippers. The survival vest uses a cotton polyester blend, which offers a nice balance between durability and comfort.
In terms of storage, this vest doesn't disappoint! There are 13 pockets on the front alone. These pockets vary in size, giving you plenty of options to organize your gear.
Some pockets feature a weather-protecting flap and buckle while others use zippers. There are even pockets inside for those items that need some extra protection. Meanwhile, D-rings are perfect for hanging items you need by your side at all times, such as compasses, whistles, or small flashlights.
Take a peek at the back of the vest and you'll notice a sizable pocket. Measuring about 17 inches by 11 inches, the pocket is expandable to fit bulkier items. You can use it to house an emergency blanket, weather poncho, or even a water bladder! Thanks to the side zipper, accessing the contents of the pocket is a breeze.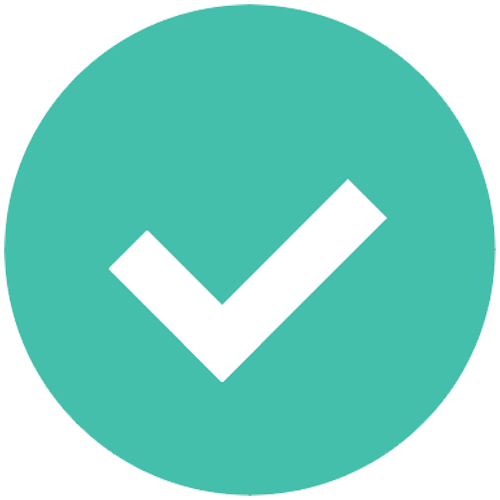 Pros:
Plenty of pockets
Well-made zippers
Lightweight and comfortable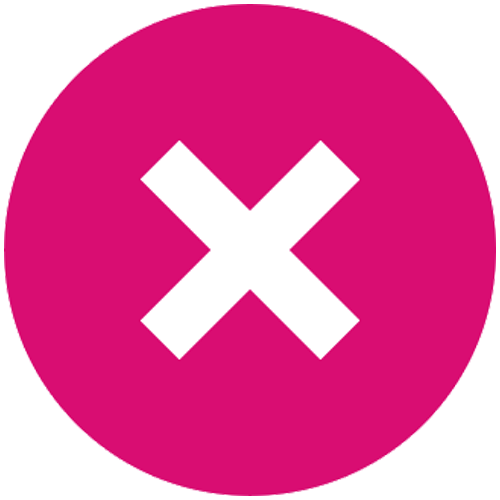 Cons:
An extra lower D-ring would be nice
Next up, we have this vest from Flygo. Don't let the low price tag fool you! It's plenty capable of serving you well in survival scenarios.
The biggest draw of this vest is the lightweight construction and water-resistant materials. Most of the vest is made from a cotton-polyester blend. It's a lightweight material that offers some good durability.
Not only that, but it offers light waterproofing. It's not a fully waterproof vest where water will slide right off. But, the material will handle damp environments and occasional soaks now and again.
Plus, the vest is well-ventilated. Nylon mesh covers the entire upper portion of the survival vest as well as the lining. The mesh can keep you cool on hot days while also speeding up drying should the vest ever get wet.
Now, onto storage! In total, you're getting 16 pockets of varying sizes. Pockets use zippers and Velcro closures for easy access. There's also one on the back!
The vest is available in a myriad of colors. You'll find more muted tones to blend in as well as vibrant ones to catch attention.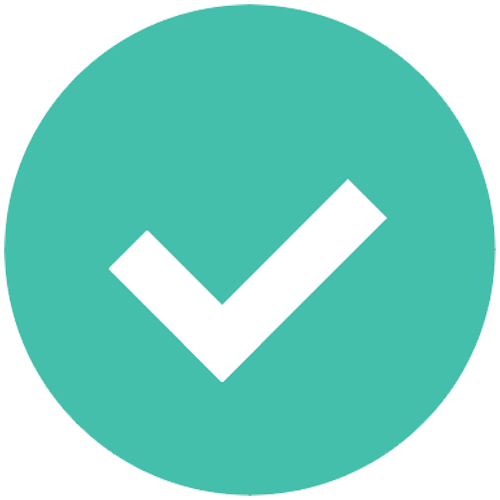 Pros:
Breathable and dries fast
16 pockets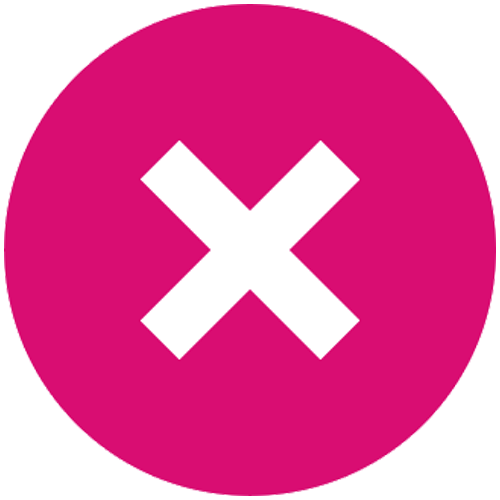 This vest is marketed by Himal as a combat vest. One look at it and you'll agree! The vest is clearly inspired by vests that military personnel wear in the heat of combat. As a result, it has tons of versatility and is fully capable of covering your bases in a survival situation.
Now, this vest is on the bulkier side. But, that's a welcome tradeoff if you're looking to carry as much on your person as possible.
The vest is well-designed and has spots for just about everything you need and more. Numerous pockets adorn the front. Meanwhile, the back is sporting strip webbing, which you can use to attach large or awkwardly shaped gear. The elastic is tight enough to keep items secure no matter how you move.
You're also getting a few detachable components and specialty pockets. The survival vest comes with a removable waist belt, bullet holder, cross-draw pistol holster, and a flashlight pocket. There's also a dedicated radio patch and some versatile hook and loop panels for full customization.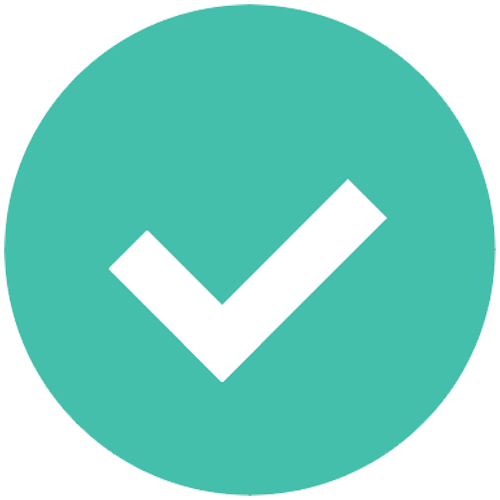 Pros:
Very durable
Best vest for pure tactical usage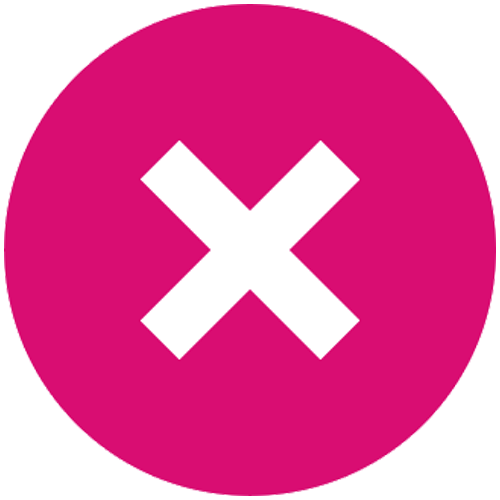 Cons:
Could be a little bulky for some people
If you want to keep things lighter, this vest from 5.11 is a good choice. It doesn't have all of the bells and whistles as the previous vest. But, the minimalist design is one of its biggest draws.
Taclite Pro Vest By 5.11
35% cotton and 65% polyester
Reinforced half-collar for extra strength outdoors
Deep pockets can hold a wide variety of gear
Strong zipper and button
You see, the vest is meant to help you get through some of the toughest environments out there! It's all about maneuverability. Yet, it still offers ample storage for the essentials.
The vest is made out of premium TACLITE ripstop fabric. For an additional layer of protection, it's coated in Teflon. The material is lightweight but strong enough to resist tears, spills, and pretty much anything else you throw at it!
One thing we like about the but out vest is the reinforced collar. Durable stitching around the collar ensures that the weight is balanced even if you fill the pockets to the brim.
Speaking of which, the vest has more than enough storage space to help you get by. On the chest, you're getting dual concealed-carry weapon pockets. On the back, there is dedicated space for AR magazines and two hydration bladders.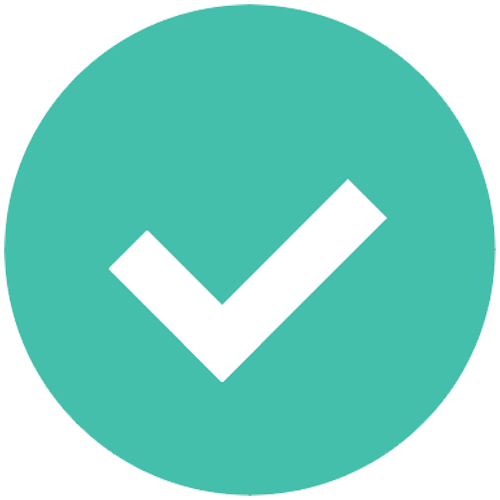 Pros:
Lightweight and comfortable
Great stitching
Deep pockets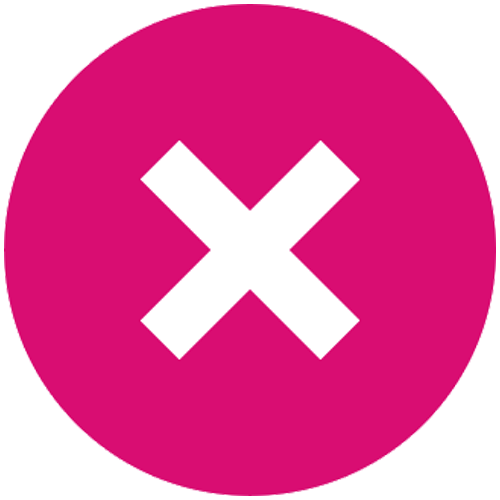 Cons:
Would like to see another D-ring
Here's another military-inspired vest with a lot to offer in terms of storage.
Breathable Military Survival Vest By YAKEDA
Convenient adjustable side and shoulder straps
Belt design keeps vest secure while in motion
Made from strong 600D polyester
Removable pouches allow you to customize based on need
Despite its somewhat bulky look, this vest is quite durable and comfortable to wear. It's made out of 600D polyester, which is known for its resilience. Pair the polyester with breathable mesh panels throughout and you have a garment that will work well in most environments.
As for storage, you have room for everything and the kitchen sink! Several internal and external pockets adorn the vest. Utilize hook and loop closure systems, they can keep your items secure while also ensuring that they're never beyond reach.
Like the previous vest from Himal, you're getting a lot of dedicated storage. Slender pockets on the front panel are perfect for knives and tools. The tactical vest also has a detachable holster, pouches for magazines, and a unique little shotgun shell holder.
On the back, you can take advantage of the webbing for odds and ends. A small hydration pocket is perfect for an appropriately sized bladder while the hook and loop panel is good for identification badges or high-visibility patches.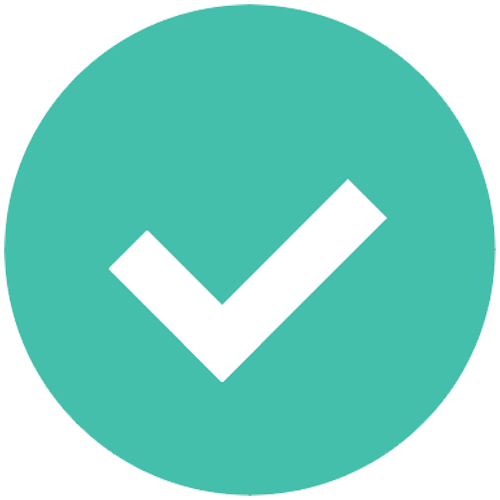 Pros:
Strong materials and stitching
Plenty of pocket and storage options
Great for a variety of weapons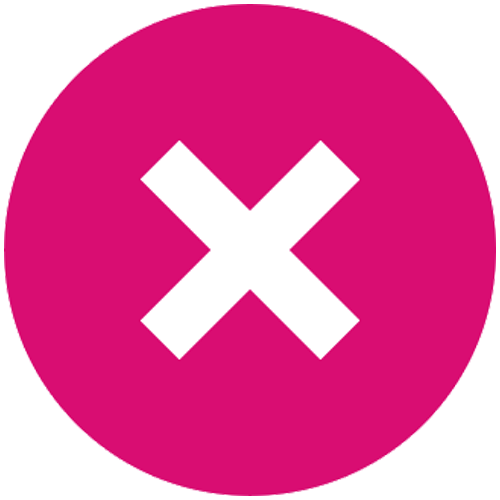 Cons:
Definitely too large for some body types
Not as adjustable as they say
Plan on venturing out to wet or muddy environments? This vest has your back. It's primarily marketed as a fishing vest. But, the garment does a fine job in survival scenarios, too.
Outdoor Quick-Dry Vest By Marsway
Made from lightweight and breathable nylon and mesh
Variety of pocket sizes with strong zippers
Double mesh layering for pocket security
Convenient clips for a variety of equipment
The biggest perk it provides is resilience to moisture. The entire vest is made out of nylon and Taslon. Taslon is a woven polyester fabric that's capable of wicking moisture away. It also happens to be fast-drying.
As if that weren't enough, the vest has mesh throughout. One cool feature we like is the Taslon panel on the back. You can remove the panel to get a bit more ventilation, which is great for both drying off and trekking through warmer climates.
On the front, the vest has several multi-sized pockets for all your EDC. You'll notice that there are also D-rings and clips. The vest doesn't have a zipper to keep it closed. But, it does have a buckle system to ensure that you can keep the mass of your cargo close to the body.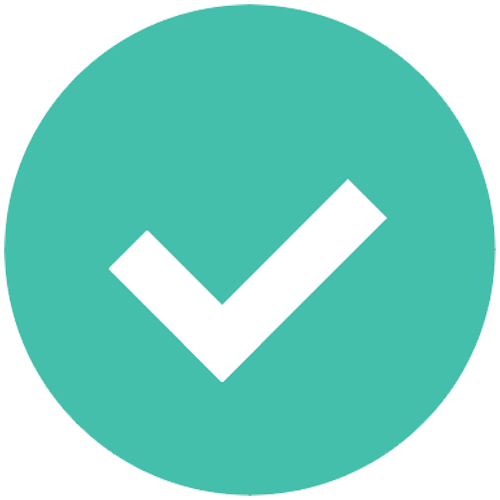 Pros:
Dries quickly
Surprising amount of storage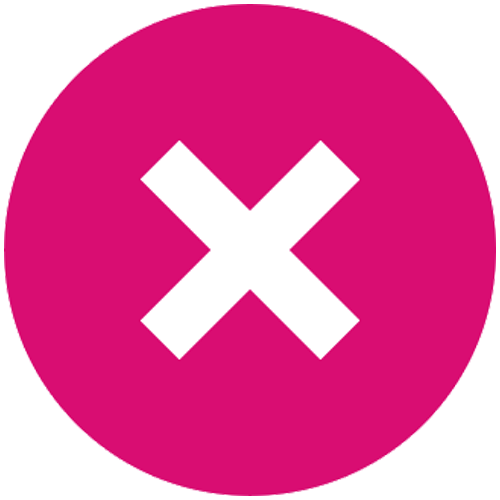 Cons:
You'll likely tear a bit of mesh after long-term use
Check out this unique survival vest from Condor. The Condor Recon vest had us a bit skeptical at first. Clearly, it doesn't offer the same amount of storage space as some other vests on the market.
Military Recon Chest Rig By Condor
Comfortable padded cross-back shoulder straps
Strong buckles that still release easily when needed
Mesh pockets on the interior
Can be worn with other vests and backpacks
But upon closer inspection, this accessory has a lot more to it than meets the eye.
This isn't a vest in the traditional sense. It's more of a holder. Crossing straps hold onto various storage compartments on the back while a waistband keeps everything close to the body.
You can wear this military survival vest however you want. It works well as a kangaroo-style storage system or a traditional backpack. Either way, it offers a surprising amount of storage.
The vest is geared towards gun users. It's meant to hold onto magazines. However, it's more than capable of holding things beyond gun gear.
In fact, the pockets are quite large and versatile. There's also some multi-functional webbing on the side for those odds and ends.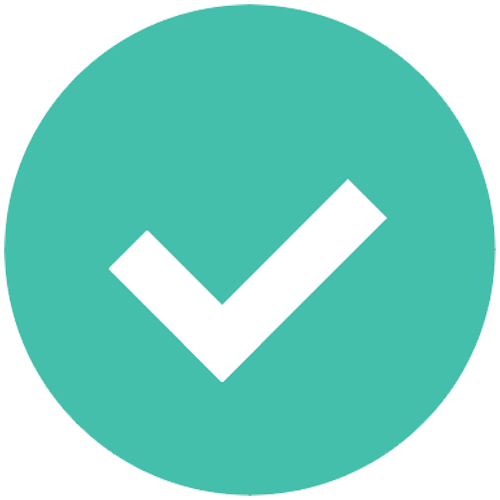 Pros:
Best combat-ready tactical vest on the market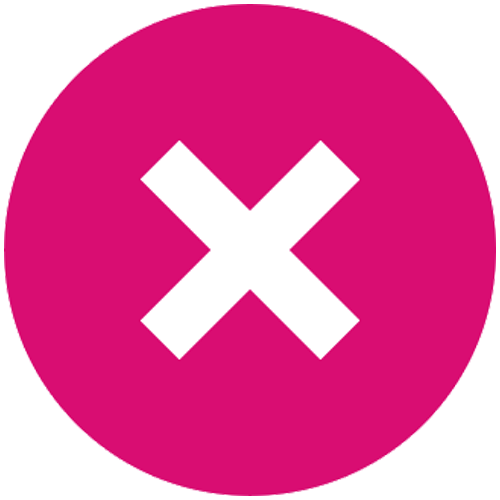 Cons:
Comes with clear storage trade offs
Clad in nylon and mesh, the Lixada vest is certainly tough enough for extreme situations! It uses 600D Oxford cloth polyester, which is renowned for its strength and durability. Reinforced stitching around key stress areas keeps the vest in good shape even when it's fully loaded.
Tactical Bug Out Vest By Lixada
Adjustable shoulder and waist straps for maximum comfort
Various tactical pockets for any situation
Strong back loops allow you to carry heavier gear when needed
Made from durable Polyester
Flexibility is this vest's most enticing feature. There's no shortage of useful pockets and storage straps. Like other military-style vests out there, it features dedicated space for a gun, magazines, and shotgun shells.
However, there are also several other pockets for smaller essentials. You're getting storage options high on the shoulder, down near the waist, and even on the back.
Despite the massive storage possibilities, this bug out vest is not too cumbersome to wear. It's fully adjustable to fit on most. Plus, it's cleverly designed to distribute weight evenly. As long as you load it strategically, you shouldn't feel pulled to one side!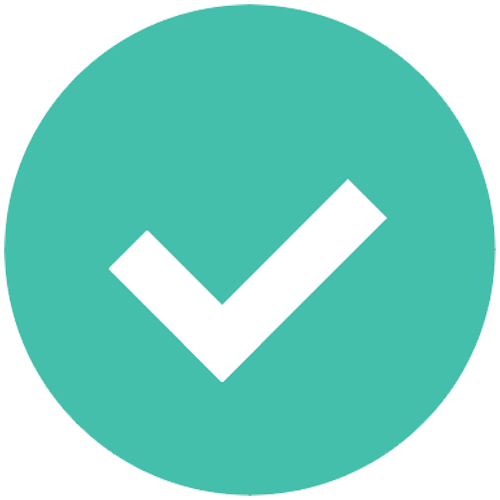 Pros:
Solid all-around functionality
Strong reinforced stitching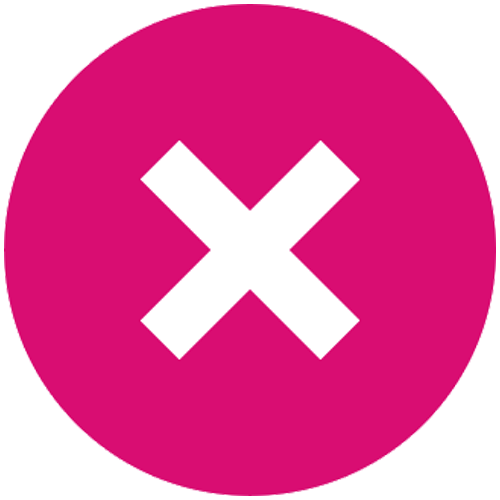 Cons:
Shoulder straps are a bit on the bulky side
This vest by GLORYFIRE is designed with law enforcement in mind. That said, it fits the bill across the board.
Modular Survival Vest By GLORYFIRE
Made from 600D Polyester and Oxford Fabric
Adjustable side and shoulder straps for maximum comfort
Breathable and durable
Can be used with or without belt
From a storage standpoint, you can't go wrong with this vest. It's well-designed to take advantage of every square inch of space. Plus, many of the components are modular!
The modular design is innovative and provides tons of flexibility. For example, the vest has a detachable gun holster and mag pouch. It pays to have those accessories on you at all times. But when you need to lighten your load, you can remove them and carry them separately without the vest.
The same goes for the adjustable and removable waist belt. It offers some additional storage straps for tools. Thus, you can wear the belt alone for those shorter treks away from camp.
On the back, you're getting a MOLLE webbing system. Like other webbing systems, it expands your available storage space and works well for items that don't make sense to store up front.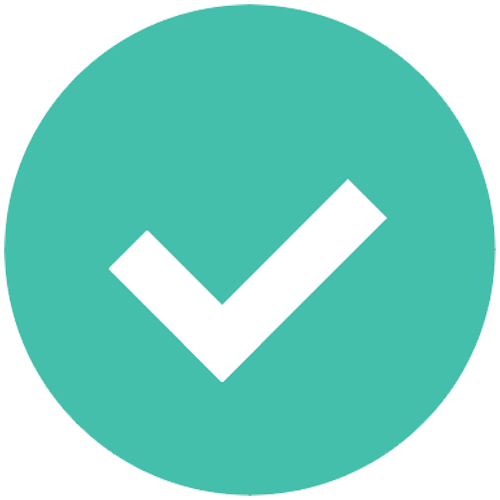 Pros:
Plenty of pockets
Well-made belt design
Handy rescue pull handle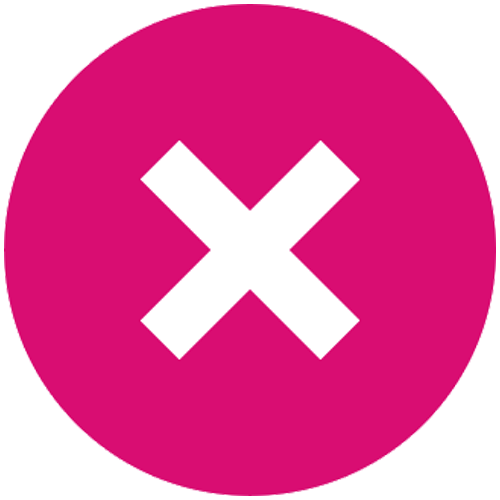 Cons:
Light on D-rings for such a robust survival vest
The Marmot survival vest is another fantastic product that features the same tried and true design that you see on many of the more heavy-duty vests on the market.
The vest is made from a durable high-density 600D polyester in a breathable mesh design that is both lightweight and comfortable to wear. The adjustable side straps and belt let you properly fit the vest, and the zipper closure ensures that it stays in place.
One fantastic feature of this survival vest is the detachable accessories that let you set you your vest to your specific needs. These accessories include a shotgun shell holder, equipment pouch, pistol holster, and belt pouches.
This vest is idea for training and shooting, and its customization options make it relatively versatile. On top of that, the MOLLE system gives you additional storage options.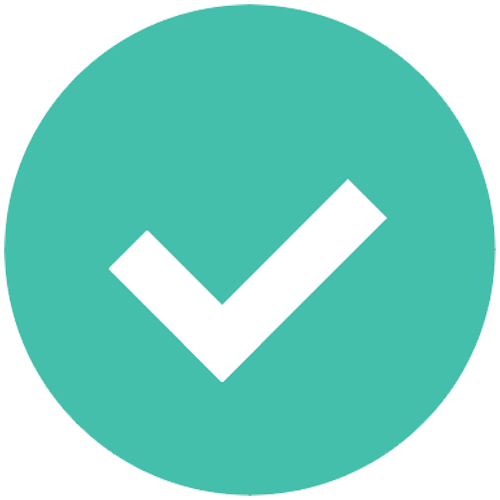 Pros:
High-density material with a breathable mesh design
Detachable accessories and MOLLE system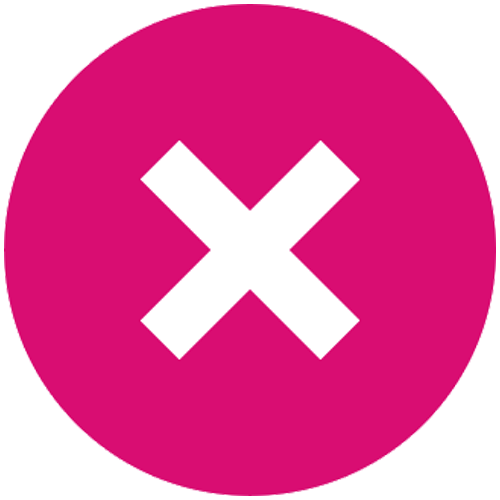 Cons:
Pistol holster is right-handed only
The Benefits A Good Vest Can Bring You
Survival vests are a surprisingly effective accessory to have on you during emergencies. They're about so much more than just fashion!
Originally developed for fighter pilots amid war, survival vests have evolved quite a bit since their infancy. That said, the core functionality remains unchanged and they're just as effective as ever.
So what kinds of benefits do survival vests have to offer? Here are the biggest.
Keep Your Essentials Within Reach
The thing that separates a survival vest from a traditional vest is its storage. Take one look at these garments, and you'll see why they make great additions to your survival arsenal.
Most vests feature a myriad of pockets and large compartments. But, those pockets aren't for large items like weapons or tents. You'll still need a bag for those!
Rather, the pockets on a survival vest are designed for your EDC, or everyday carry, items. Those are the small essentials that seem to always get lost in larger bags. We're talking about small food rations, your compass, first aid gear, and more.
Having those items on your person is advantageous. Not only do they make them easier to find, but it ensures that you still have the things you need to survive should you get separated from your bag.
Lighten The Load Of Your Bag
Our last vest is from REEHUT. This accessory has a lot going for it thanks to its storage compartments.
However, the things we like most are its adaptability and comfort.
You can carry a plethora of items in this garment without any issues. It's similar in design to some other military-inspired vests we went over earlier. You have a dedicated holster and plenty of flexible pockets.
The core design of the best is unique. It doesn't fully cover the sides of your body. Instead, the front and back panels are attached via adjustable straps. These straps are great for adapting to different environments.
Loosen them up for some more breathing room in hotter climates. Or, strap them tight for better overall insulation.
For additional comfort, the vest also has mesh throughout. Most of the lining is mesh, which provides tons of ventilation! The mesh pairs nicely with the high-density Oxford polyester. It strikes a good balance between durability and weight.
Speaking of bug-out bags, survival vests can do a lot to help you travel light. Many survivalists are notorious for over-stuffing their bags. While it's good to carry as much as possible, a hefty bag will only weigh you down and cause early fatigue.
Vests make weight distribution more practical and manageable. Because pockets cover the vest, the weight of your EDC is spread pretty evenly on your core.
Warmth And Weather Protection
Despite not having sleeves, vests can still offer plenty of insulation during colder weather.
Vests are available in a wide range of designs and materials. If you live in a colder area, a thicker, multi-layered garment will make all the difference. They trap your body heat around your core, helping you stay toasty. Plus, they can cut through the wind to help you navigate your surroundings.
Visibility And Camouflage
Finally, vests can affect your visibility to others.
Now, there are two schools of thought here, and the right choice for you will depend entirely on the situation.
If you're using survival vests as an emergency precaution in the same way that modern pilots do, bright colors are the way to go. Brighter neon colors stand out against the hues of nature, making you more visible to potential rescuers.
On the other hand, some survival vests are designed to blend in with your natural surroundings. This option is best if you're in a potentially hostile environment. Hunters like to go this route as well to decrease visibility against game animals.
Either way, survival vests cover the part of your body with the most mass. So whether you're looking to get some camouflage or more attention, a survival vest can do just that.
Features To Look For In A Survival Vest
Not every vest on the market is going to serve your unique needs. A good survival vest can have a huge impact on your chances of survival in tough situations, so it's important to scrutinize everything potential purchases have to offer.
Several factors can differentiate a good vest from a bad one.
Weight
The best survival vests will work in tandem with your bug-out bag. However, it should never replace it completely!
Don't go into things expecting your vest to hold everything. As mentioned earlier, it's only supposed to hold your EDC essentials.
Lightweight vests are always a better choice than heavier ones. Even with proper weight distribution and planning, a hefty vest will put undue stress on your shoulders and core. Keep things light and pack smart! You'll be much better off.
Durability
Needless to say, durability is a must! Your vest is going to accompany you through all the hazards and challenges you'll experience. Through every tough climb, rainy day, and rough environment, it's going to experience it all!
Thin materials and subpar construction are not going to do you any favors!
Look out for top-notch materials like ripstop fabric, canvas, and nylon. Also, pay attention to the stitching. Pockets and seams should feature reinforced stitching to ensure that the weight of your belongings doesn't cause any tears.
Pockets & Storage
Ample storage space is a must. Most survival vests these days are going to have tons of pockets to fit everything you need. That's always a good thing!
But, you should focus on organization options, too. Go for a vest with varying pocket sizes. You should have a vest with larger buckled pockets, zippered pockets, elastic straps, metal hooks, and more.
How Quickly It Dries
Here's something that many fail to consider. Your vest will stick with you rain or shine.
The vest needs to have the ability to dry quickly! Otherwise, it will only weigh you down and lead to issues like hypothermia.
Features like breathable mesh and moisture-wicking fabrics will do the trick. Try to avoid vests with excessive comfort padding, as the foam will just hold onto water for longer.
What To Carry In Your Survival Vest
Smart packing is key to making the most out of your survival vest. You want to carry things you'll need on hand. But, you also need to avoid overpacking. Luckily, packing a survival vest is simpler than packing a bag.
So what kinds of things should you carry in your survival vest? The trick is to think about the EDC items you'll need at a moment's notice. Here are some ideas to get you started.
Food And Water
One of the best things about survival vests is that you can keep food and water on hand. These garments aren't meant to hold onto your long-term rations. Instead, you can use them to keep light snacks and energy-boosting foods (like MRE's) on hand.
Doing so will make pit stops easy and quick. The same goes for water (and water filtration gear). Many vests have room for a small bladder or collapsible bottle.
Signaling Items
You never know when you're going to come across a rescue team. If you keep your signaling gear in your bag, they may be long gone by the time you get your hands on it.
You should keep the following in your vest:
Mirror
Whistle
Small flares
Strobe light
Surveyor tape
Utility Gear
When you're surviving in harsh environments, pretty much everything you have is functional! But you may experience situations where you have to think on your feet to fashion a tool, mend damage to your gear, light a fire, and more.
In these instances, it pays to have emergency supplies nearby. Emergency gear could include:
Duct tape
Trash bags
Compass
Sanitizer
Cordage
Pocket knife
Ferro rods
Misc. Survival Tools
Most of your bigger survival tools are best kept in your bag or strapped to your belt. However, you can keep smaller tools in your survival vest.
Small multi-tools should go in one of your vest pockets. The same goes for smaller versatile tools, such as pliers, pocket knives, and more.
Self Defense Gear
Lastly, keep a couple of self-defense tools in your vest. Again, your larger weapons are going to stay on your bag.
But, many vests have room for a gun holster. You may also have room for a larger self-defense knife, taser, and more.
Wrapping Up
As you can see, it's a mistake to undervalue a good survival vest. These pieces of gear can be incredibly useful in the field (which is why so many experienced preppers use them).
We think you'll be quite satisfied with any of the vests on our list. All you need to do is pick one that fits the specific circumstance you're preparing for and you're set!