Finding the best survival shovels is harder than it looks. On the surface, they all look the same!
But there can be a big difference in quality if you don't know what to look for. Fortunately, we've done the hard work for you.
Having the right tools in your bag can make all the difference when you're out in the wilderness. The best survival shovels are versatile, compact, and worth their weight in gold!
In this guide, we list all the best products on the market to make your search easy. You'll also learn what to look for, and how to maintain them over time.
Folding Shovel Multitool-180 Degree Folding Shovel-Camping Shovels - 23 in 1 Survival Shovel Multifunctional
Zune Lotoo Survival Shovel Multitool 28 in 1 Luxury Kit, Tactical Camping Folding Shovel, Unbreakable Martensitic Steel Adjustable 7 Angles 24-35.4'' Length, Compact Gear for Outdoor Hiking Emergency
Yeacool Survival Shovel Axe, Camping Shovels Pickaxe, Folding Offroad Tool Kit, Military Camp Hatchet Multitool, with Molle Carrying Bag, for Off-Roading, Car Emergency Gear,Metal Detecting, Outdoor
SOG Entrenching Tool- 18.25 Inch Folding Survival Shovel with Wood Saw Edge and Tactical Shovel Carry Case- Black (F08-N)
Folding Shovel Multitool-180 Degree Folding Shovel-Camping Shovels - 23 in 1 Survival Shovel Multifunctional
Zune Lotoo Survival Shovel Multitool 28 in 1 Luxury Kit, Tactical Camping Folding Shovel, Unbreakable Martensitic Steel Adjustable 7 Angles 24-35.4'' Length, Compact Gear for Outdoor Hiking Emergency
Yeacool Survival Shovel Axe, Camping Shovels Pickaxe, Folding Offroad Tool Kit, Military Camp Hatchet Multitool, with Molle Carrying Bag, for Off-Roading, Car Emergency Gear,Metal Detecting, Outdoor
SOG Entrenching Tool- 18.25 Inch Folding Survival Shovel with Wood Saw Edge and Tactical Shovel Carry Case- Black (F08-N)
Our List Of The Best Survival Shovels
With so many different survival shovels on the market, finding the best ones took a bit of time. Fortunately, we had already used a handful of them and had some great recommendations from other preppers and survivalists we trust.
But we still wanted to look at this with a fresh pair of eyes. That way we wouldn't miss any high-quality shovels that weren't on our radar yet.
And after a bit of research and testing, we ended up with the list below.
It has something for everyone. It doesn't matter if you're looking for a bunch of features, something ultra-compact, or just an all-around shovel, you'll be able to find what you need below.
We're quite happy with how this list of the best survival shovels turned out, and wholeheartedly recommend them to any survivalist, camping enthusiast, or prepper.
1. Portable Military Folding Shovel with Tactical Waist Pack & Multi-Tools by BESROY
This survival shovel by BESROY is a great choice for just about anyone. It's advertised as a compact option with military functionality, and that description is spot on.
BESROY has a great track record and has been making reliable shovels for quite a while. At first, it was hard for us to pick our favorite!
This shovel is extremely durable, versatile, and features a clean design. You can set it to three different lengths which allow you to create proper leverage depending on the task at hand. The shortest length is 15 inches, the medium is 20.9 inches, and the longest is 26.4 inches.
This not only gives you a fully functional survival shovel for digging, but it keeps things compact for travel and storage too.
But what really impressed us was the number of features it has tucked away inside the handle. Here's the full list:
Safety hammer
Fire starter
Emergency whistle
Tactical knife
Sawtooth
Bottle opener (why not)
Knife edge
Screwdriver
These are all cleverly tucked away inside the handles in a way that doesn't screw up the balance or clatter around while you're using it. You have a lot of essential tools tucked away in one piece of gear!
The overall strength of the shovel is impressive as well. It's made from manganese steel alloy which can handle pretty much any kind of punishment you throw its way. This is not a survival shovel you'll worry about breaking.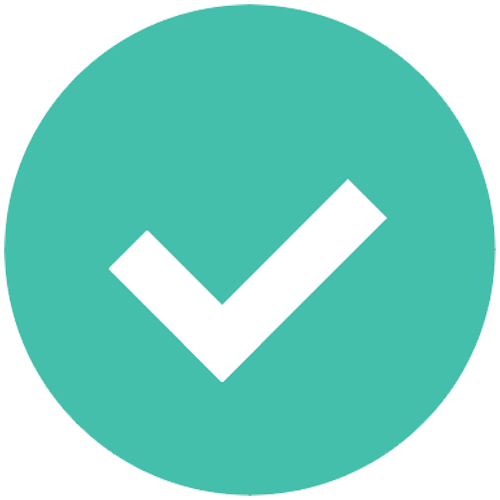 Pros:
Very strong
Multiple tools inside the handle
Clean design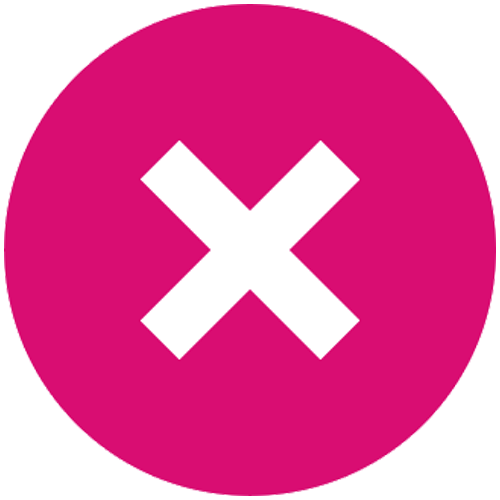 Cons:
The non-slip handle could be better
2. Annihilate Tactical Shovel for Survival & Camping by Zune Lotoo
If money isn't an issue and you're looking for the very best survival shovel on the market, this is the one for you. If you decide to get this shovel by Zune Lotoo you'll pretty much never have to think about another shovel again.
Zune Lotoo Annihilate Tactical Survival Shovel
Made from heat-treated high-quality solid carbon steel
Shovel head adjustable at 6 angles to help you save energy in different situations
More than 23 survival tools included
Unbreakable with lifetime warranty
Here's why:
Not only is it made from extremely durable carbon steel, but the joint is thick and significantly stronger than average (this is a weak point for many compact shovels). Then to top it all off, the company offers an "unbreakable lifetime warranty" which we love to see. It shows confidence in their product and the ability to back up their claims.
The shovel head can be pivoted into a number of different angles too. Unlike other products, you actually get six different angles (30°,45°,60°,115°,135°, and 180°). This gives you more options when working, without sacrificing strength.
There are also over 23 different military-grade tools included in this survival shovel as well. We won't list them all here, but some of our favorites are the tactical knife, magnesium rod, wire cutter, and ax. Honestly, if you had some basic survival skills you could probably march out into the wilderness with only this shovel and be just fine.
Not only did we like it, but the feedback we received from other owners really blew us away. We heard probably more rave reviews than any other product we've looked at on this site!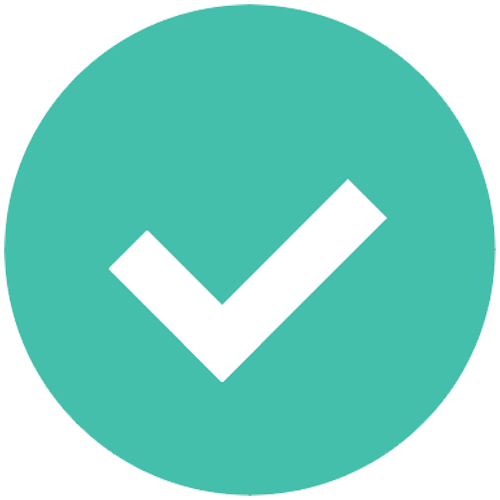 Pros:
Extremely strong
Comes with a lifetime warranty
Six different shovel head angles
23 different tools included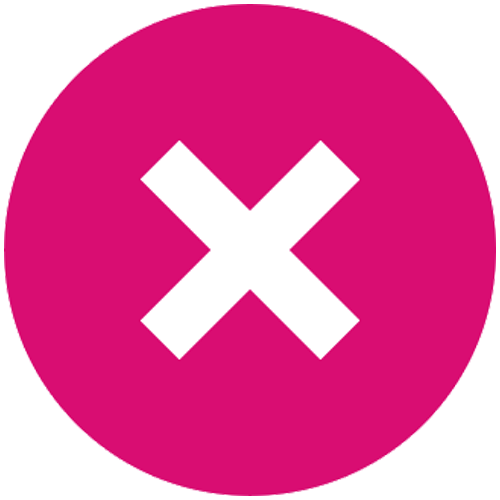 Cons:
Expensive (but fairly priced)
3. Survival Shovel Multitool by Yeacool
This is another great survival shovel that just works. You also get a number of other survival tools in addition to the shovel itself, including an axe, pickaxe, ice axe, safety hammer, fire starter with whistle, camo tape, paracord kit, and compass.
Sale
Yeacool Survival Shovel Multitool
Adjustable handle can reach to 60" at its longest or 14" at its shortest
Comes with shovel, axe, pickaxe, ice axe, safety hammer, fire starter with whistle, camo tape, paracord kit, and compass
Interior tubes with space to store survival gear
Built to last
The included tool heads are made from a heavy-duty metal that can tackle any job, while the eight modular extension bars with interior tubes allow you to configure the tool to fit your need while adding additional storage for small items.
The max length of this shovel is also great for anyone who wants to get a bit of extra leverage. You can use it in lengths from 59.84 inches all the way down to 13.98 inches. This kind of flexibility means you'll always be able to find the right length for the job.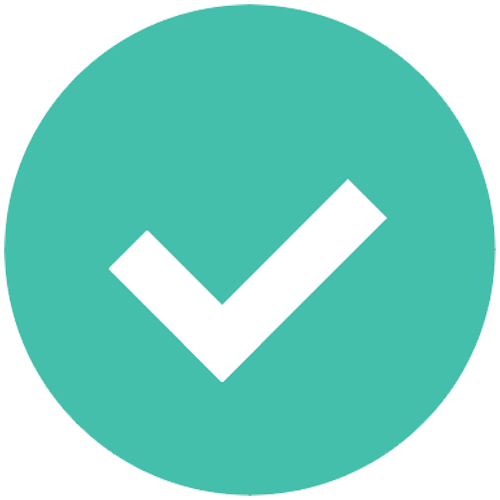 Pros:
Multiple useful functions
Adjustable modular design
Convenient carrying case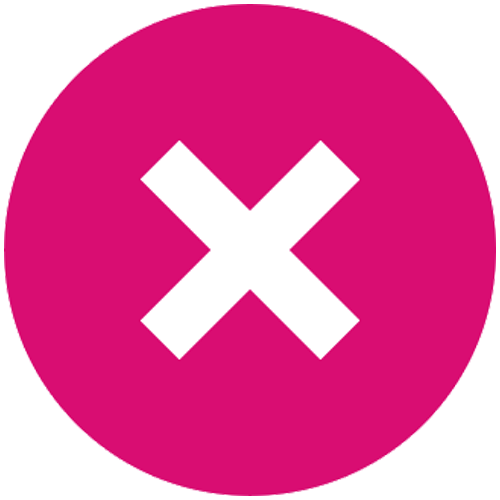 Cons:
At over 7lbs, this item adds noticeable weight to a pack
4. Compact Folding Shovel with Entrenching Tool by SOG
If you're all about saving space in your backpack, this is the shovel for you. SOG created this survival shovel with portability being the number one priority. This compact tool is extremely small and can fit pretty much anywhere!
Sale
SOG Folding Survival Shovel
Barely bigger than your hand
High-carbon steel construction
18.25 inch full length, 24.5 ounces
Collapses into a portable outdoor shovel, emergency shovel and hiking shovel
The entire thing is only 18.25 inches long when unfolded and weighs just 25.5 ounces. When it's folded it's only 10 inches in length. That means you can pretty much always find room for it in your bag. It's similar to many military shovels in that regard.
But don't think that means you sacrifice on quality.
The shovel head is tempered steel and the rest of the handle is made from carbon steel. A benefit of the small size means there are very few moving parts. You simply unfold and lock it into place.
Obviously the downside of the compact design means there aren't a lot of bells and whistles included, but that's a tradeoff you expect to make. Between your own multi-tool and this shovel, you'll still have all your bases covered.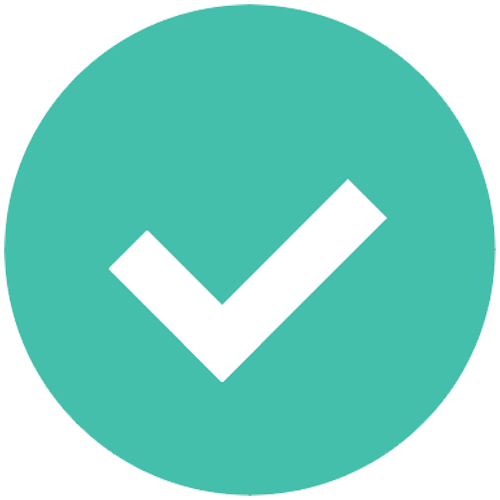 Pros:
Compact and portable
Lightweight
No sacrifice in shovel strength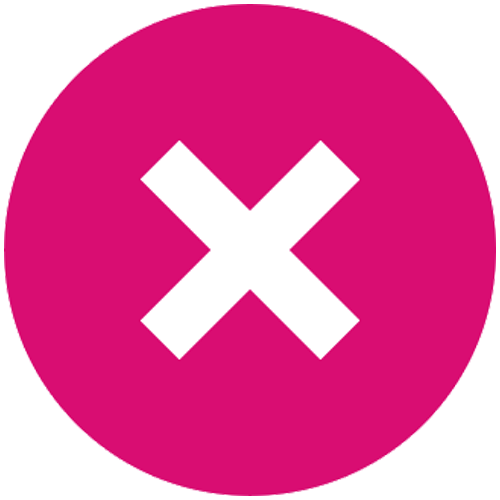 Cons:
Can be some wiggle in the handle
5. 180-Degree 23-in-1 Folding Survival Shovel by Sahara Sailor
This was a survival shovel that surprised us. It wasn't on our radar initially so when we heard all the great reviews from current owners, we knew we had to check it out.
Sale
Sahara Sailor Unbreakable Survival Shovel
Constructed with military-grade solid carbon steel
This ultimate survival shovel incorporates 12 other functions and tools
Can be folded and expanded by twisting lock for secure storage and carrying
Lifetime warranty with 100% satisfaction and zero hassle returns guaranteed
Right off the bat the strength and build quality really stand out. This entire shovel is made from metal and it's hard to feel like there are any weak spots when you're using it. The shovel itself is carbon steel and the handle tubs are aluminum. While weight is a downside of this design (it's not too heavy though), you can't argue that it makes this quite strong!
An advantage of this design is you can easily use this as a combat shovel too. Any part of the product could really do some damage. Some of the other shovels on our list would make awkward weapons, but that's not the case here!
In addition to the sturdy build, you also have a handful of other functions at your disposal (12 to be exact). Our favorites are the knife, saw, cleaver, hammer, screwdriver, and wrench.
This shovel is 29.9 inches in length when assembled and is barely bigger than the shovel head when stored in its bag.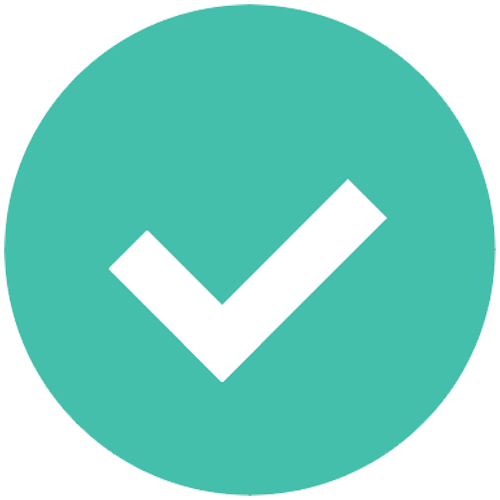 Pros:
Strong build
Good for combat and survival
Comes with 12 functions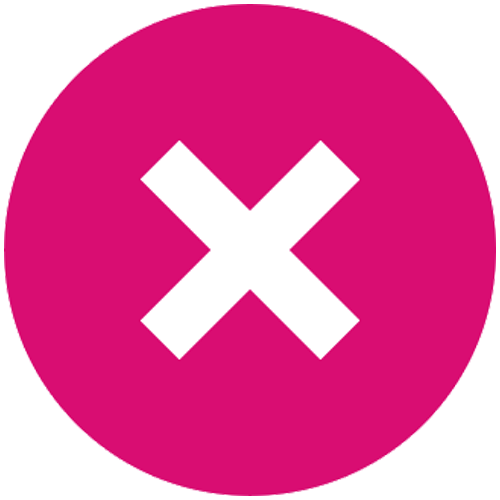 Cons:
Not as lightweight as some other options on our list
6. Military Carbon Steel Folding Shovel for Camping and Survival by REDCAMP
This military carbon steel folding shovel by REDCAMP is another fantastic choice if you're looking for something compact and highly functional. Preppers, survivalists, and campers will all appreciate the small size and portability that this shovel offers.
Sale
The entire shovel is only 2.5lbs and 22.8 inches long when extended. When it's folded away in the carrying pouch the entire footprint is 10.2 inches long and 7.5 inches wide. That's quite easy to store in a bag or car without taking up too much space.
The overall quality of this shovel is top-notch. It's primarily made from high-carbon steel and aluminum to create a durable but relatively light tool.
Obviously, since it's a more compact survival shovel there aren't many functions. However, one side of the shovel head is a sawtooth edge which allows you to do a bit of cutting if needed.
The company also offers a full one-year money-back guarantee which we really like. While we don't expect that you'll need it, it's good to know you can make the purchase with confidence.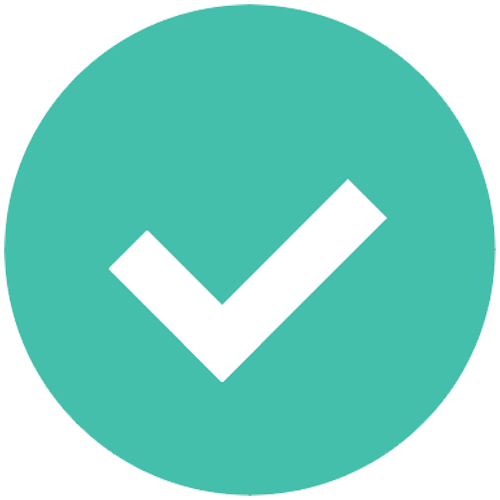 Pros:
Compact and lightweight
Sawtooth edge
Tri-fold design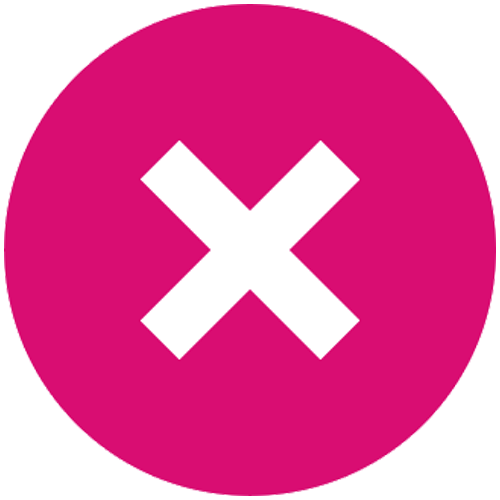 Cons:
Limited leverage for larger projects
7. 28-in-1 Unbreakable Survival Shovel by BANORES
If you're looking for a multitool shovel that has it all, then this camping shovel and axe will be your new best friend. While the reinforced shovel and axe made from hardened, heat-treated military solid carbon steel are the primary tool functions, this kit comes with just about ever tool you could need in an emergency situation.
BANORES Unbreakable Survival Shovel
Durable and rust-resistant materials ideal for all survival activities
Handle made of high carbon steel
Extendable handle is easy to assemble and store
Includes shovel, flashlight, saw, axe, hoe, hexagon wrench, scissors, multi-function tools, bottle opener, screw set, compass, whistle, hunting knife, etc.
Whether you need to dig, saw, hoe, chop, peel, or break something, this survival shovel can help you do it. The multi-angle design allows you to easily switch between tools and the included carrying case allows you to conveniently store everything in your vehicle to have on hand whenever you venture into the great outdoors.
This shovel can size down and only be 9.45 inches long, but it also has a max length of 40.1 inches. Although everything included in this kit breaks down to fit into the carrying case when not in use, the added leverage of a long handle will noticeably help you tackle every task with less effort than other compact multitool shovels.
The build quality is impressive too. The handle is made from a military-grade high carbon steel that which can withstand punishment and wear over time, while the hatchet is made from a mix of chromium and high carbon steel that is both durable and rust-resistant.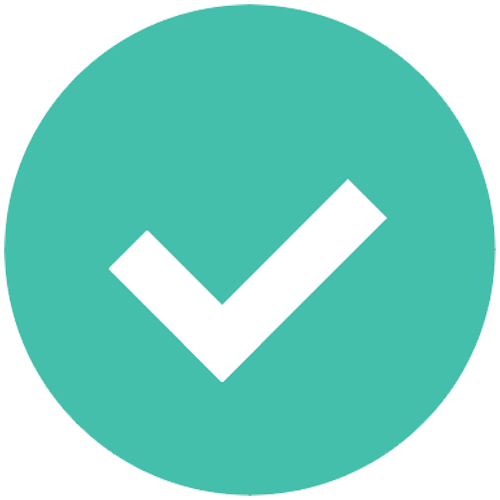 Pros:
28 tools in one convenient carrying case
Military-grade build and durability
Great for any survival activity or for self-defense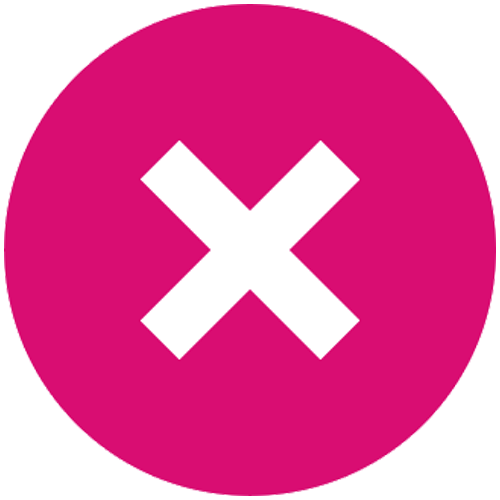 Cons:
Overall weight is more than many other survival shovels
8. Military Folding Shovel Multitool for Hiking, Camping, and Survival by FiveJoy
We were a bit skeptical about this shovel at first because of the trendy design. As you've probably noticed, survival tools that are made to look really good usually end up being disappointing.
FiveJoy Military Folding Shovel Multitool
High-quality solid carbon steel
Heavy-duty shovel, sharp ax blade, serrated saw edge, hammer, and paracord included
Only weighs 1.2lbs
Thoughtfully engineered handle optimizes comfort and control
But we were wrong about this one!
FiveJoy has managed to make a nice looking survival shovel that's also highly functional. This folding tool is versatile, strong, and a great choice for pretty much anyone.
It's made from carbon steel and aluminum and has a very effective anti-slip handle that makes it easy to dig (even when the weather isn't cooperating). The entire shovel is only 1.2lbs as well, making it easy to use and almost unnoticeable in your bag.
There are also a few handy functions that are included with this shovel as well. You get a knife, saw, food cutter, bottle opener, whistle, magnesium rod, and a rope at the end of the handle which can be used for a variety of things (it's not just aesthetic).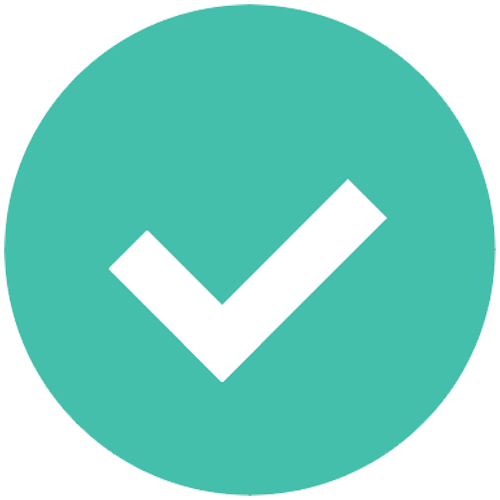 Pros:
Multiple functions
Made from strong materials
Looks great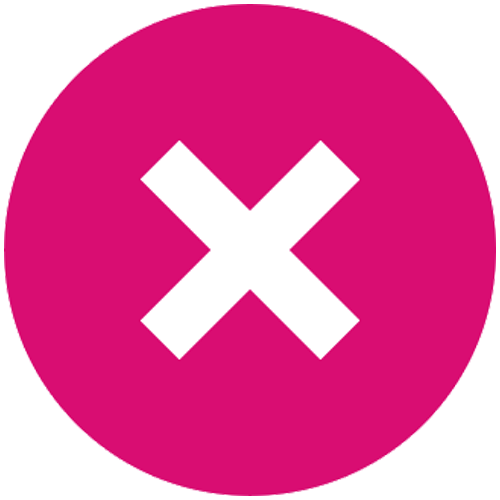 Cons:
Not much versatility with handle length
9. Foldable Survival Shovel for Backpacking, Hiking, Survival, Car Emergency by iunio
This foldable survival shovel by iunio is a great no-frills option that does the trick. It's affordably priced, easy to pack up, and contains a surprising amount of functions!
Sale
iunio Folding Survival Shovel
Sturdy and durable high-carbon steel
Multi-functional tool options
Folds up and fits in a high quality tactical waist pack
Can be extended to 31 inches
When fully deployed, this folding shovel is actually 31 inches long which allows for a solid amount of leverage (making digging easy). This is made possible by two extension bars.
In addition to the shovel, you also get a safety hammer, antiskid handle, emergency whistle, pickaxe, saw, and magnesium rod. This is a solid all-around option for preppers, survivalists, campers, or even military personnel. 
The blade and handle are both made of high-carbon steel which will hold up under significant force and last for years. There's really not much to dislike about this product!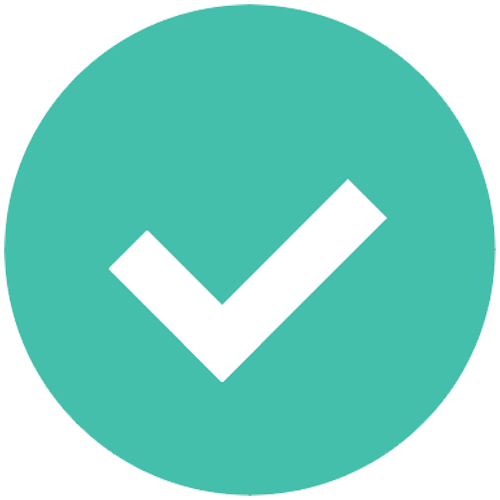 Pros:
Solid handle length
Durable build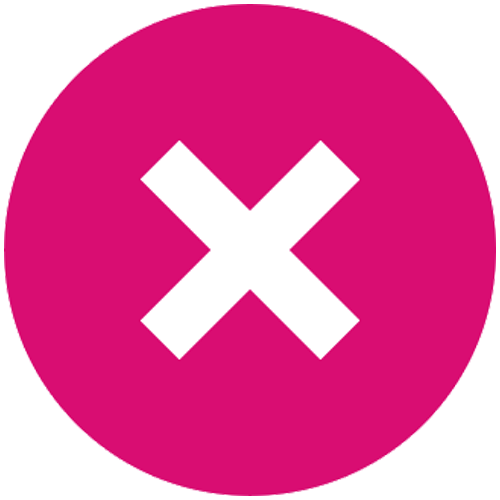 10. Survival Shovel Multitool by Pudhoms
This multitool shovel has a lot of accessories that make it a great item to keep on hand in case of an emergency or simply as a backup for many basic camping and outdoor supplies.
Pudhoms Survival Shovel Multitool
High carbon stainless steel material
All-in-one survival tool with 3 adjustable lengths
Breaks down to fit into a small carrying case
Includes shovel, axe, pickaxe, flashlight, rescue whistle, magnesium rod, cutter, saw, hoe, bottle opener, knife, fork, compass, fire starter, wrench, and luminous ring
Strong high carbon stainless steel makes this shovel strong and durable. The three tool heads include a shovel, an axe, and a pickaxe, while the rest of the kit includes other small tools and utensils to get you through any situation. These include a flashlight, rescue whistle, magnesium rod, cutter, saw, hoe, bottle opener, knife, fork, compass, fire starter, wrench, luminous ring, as well as the included carrying case.
Not only can you extend this shovel to three different lengths to provide the best leverage for any task, but the shovel breaks down to fit into a convenient carrying case that weighs under 6 lbs. There's a magnesium rod, pick, ax, hammer, fish knife (that's pretty neat), a wrench, and more.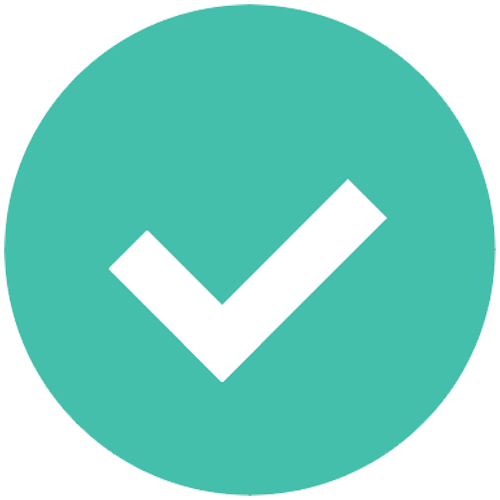 Pros:
Made from high carbon stainless steel
3 tool heads and multiple accessories
Lightweight multitool kit with included carrying case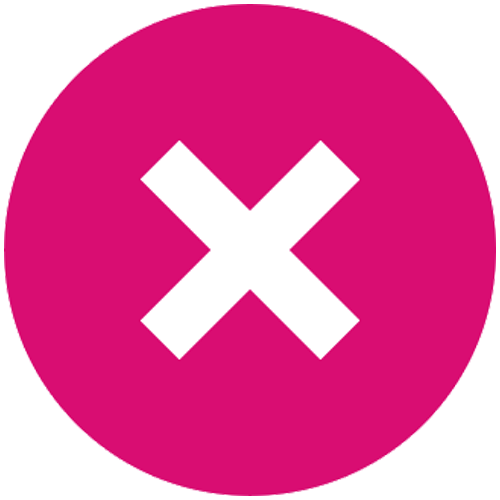 Cons:
Flashlight doesn't work properly on some models
11. Folding Tactical Survival Shovel with Instant Switch Mechanism by Sharvol
This is one of the best survival shovels out there simply because it's reliable, sturdy, and gets the job done. Sharvol markets this as an "all in one survival toolset" and we would have to say that description is pretty accurate.
Sharvol Tactical Survival Folding Shovel
Functions as a saw, trenching tool, trowel, screwdriver & more
Comes with unique instant switch feature
Measures 97cm (38.189 inches) long from tip to handle when fully assembled
Comes with effective anti-slip grip
This shovel gives you a saw, trenching tool, screwdriver, compass, saw, wrench, fire starter, and more. It's also rather long when fully extended and unfolded (38.19 inches). This allows you to get a lot of leverage when digging, saving you valuable time and energy in a survival situation.
The shovel breaks down into a reasonably-sized case which is also well-made. You can pretty much throw this shovel anywhere and trust that it will be protected from the elements.
Overall, the build quality and general level of durability are very impressive. You'll definitely be happy with this in your bag.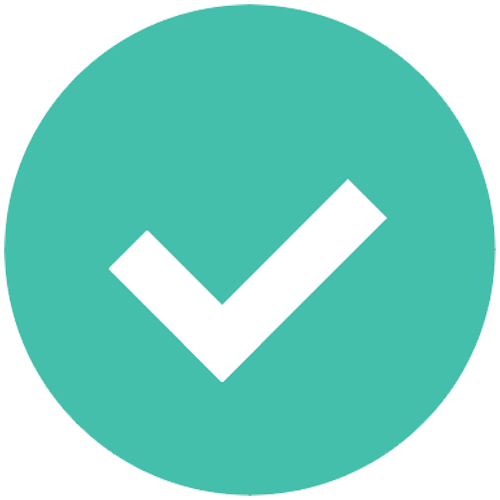 Pros:
Strong and durable build
20 different functions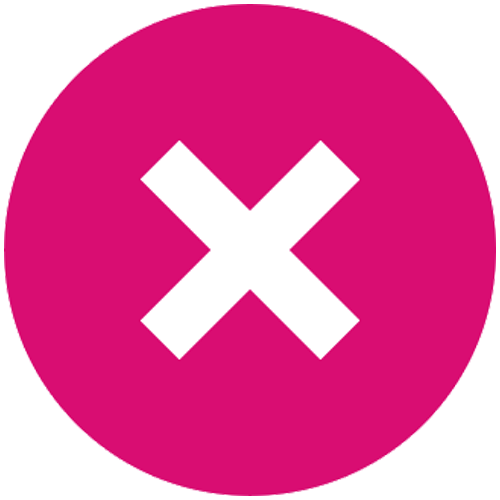 Cons:
Carrying bag is a little larger than other options
12. Outdoor Survival And Emergency Shovel with Multitool by The Adventure Supply Co. Brands
This is a nice budget buy that deserves a place on our list. Perfect for campers, preppers, and survivalists, this shovel by Adventure Supply Co. Brands does the job without getting too fancy.
It does have a few of the common functions that you see other survival shovels boast, but it does this in a very affordable package. You'll get a safety hammer, compass, self-defense dagger, knife, and saw in addition to the ability to shovel (obviously).
The shovel can reach up to 25 inches in length when fully extended. However, you can also use it at 21, 17, and 13 inches as well. These shorter lengths can be good for situations where you need to dig in a cramped space (something that happens quite often).
The build quality is another factor that makes this one of the best survival shovels for your money. Oftentimes cheaper products are made from weaker materials, but this shovel is made from steel and aluminum. It feels sturdy when you get your hands on it!
When it's packed up in the carrying case you can pretty much bring it anywhere. It's so compact that there's really no excuse to leave it at home.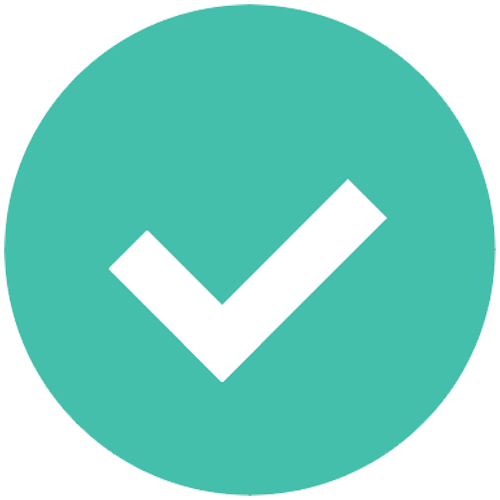 Pros:
Extremely compact
Affordable
Made from high-quality materials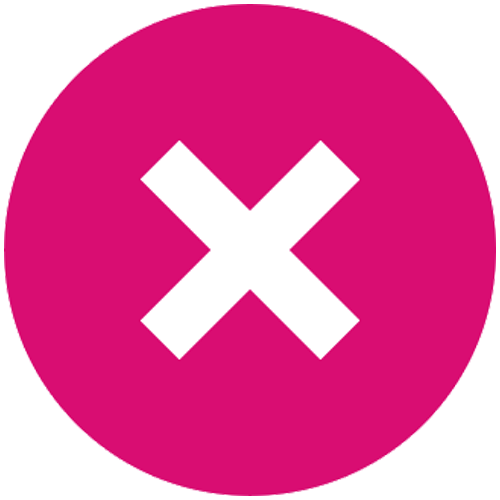 Cons:
Assembly can be a bit awkward
Some wiggle during use
Why You Should Have One
If you're serious about being self-reliant in the outdoors, you need a survival shovel. It's really as simple as that.
Here's why:
If you're trying to sustain yourself in the wilderness for an extended period of time, it's incredibly important to be able to build a reliable shelter for yourself. It's the difference between life or death.
Depending on the season you might need to dig a hole or move some snow. The need depends on the environment.
And trying to do this with some sticks, a multi-tool, or other gear won't cut it.
Sure, you'll get the job done eventually. But in that time, you'll also burn a lot of valuable energy and light that you didn't have to. Those kinds of inefficiencies add up over time.
But the best survival shovels do a lot more than just dig.
Many of them can be used as an ax, hammer, knife, or combat weapon. And to make things even better, this functionality is housed in a very compact package (which is why the military relies on them so heavily).
This level of versatility makes them one of the most important pieces of gear you can have. It's why they were one of the first items we included in our INCH bag checklist too!
Now that we've sold you on the importance of having a reliable survival shovel, let's jump into the list.
What To Look For In A Shovel
There are a number of different things you should look for when choosing between shovels. As you can tell, all of the best survival shovels pass the test in these areas.
These are the factors we considered when coming up with this in the first place, and they're useful for you to understand going forward. We firmly believe that all survivalists, preppers, and campers should know the ins and outs of their gear if they want to become truly proficient in the wilderness.
Durability
We included this first because it's the most important thing to consider. When you buy a piece of survival gear you need it to work!
You're going to be placing a great deal of trust in the gear you bring with you because many times you don't have the luxury of a backup. You'll have one shovel in your bag, so it can't fall apart under a bit of pressure.
The main thing to look at when it comes to durability is the materials and build quality. Look for sturdy materials like steel, carbon fiber, and aluminum. When you combine this with a strong design there's a good chance your survival shovel will last a while.
Weight & Portability
This is another important piece of the puzzle. This isn't because it will affect your ability to use it, but instead because the extra weight and storage in your bag could be used for something else (or cut for the sake of saving energy).
The perfect survival shovel would be extremely strong and fit in your pocket. Obviously that's not possible, so look for as small as you can get without sacrificing strength and quality.
Versatility
Versatility is another element to think about when picking between the best survival shovels. Do you want a bare-bones military shovel that just folds and digs, or do you want some of the extra features?
As you can probably tell, many of the shovels we listed above do more than dig. They come with saws, axes, fire starters, and more. While you shouldn't rely on your shovel for these pieces of gear, it's never a bad thing to have some extras!
Cost
We mention cost last because it's not nearly as important as the capability and functionality of your shovel. While we definitely understand that budget is something to be mindful of, you need to look for quality first.
Once you've found some high-quality shovels you like, THEN you can think about how they fit into your budget. This is how you avoid buying something subpar because you fell in love with the price tag.
The Importance Of Maintenance
While we won't talk about this in great detail, it's worth mentioning that you have a responsibility to take care of your shovel over the years. This ongoing maintenance will ensure that it lasts longer and continues to perform when you need it.
Clean it after use, oil and clean hinges, and take care of any individual components and functions that need some attention. Getting lazy with gear care will cost you more money in the long term, and potentially get you into a sticky situation out in the wilderness.
Conclusion
Putting together this list of the best survival shovels was a lot of fun for us. We've always considered shovels to be one of the most underrated pieces of gear in a survivalist's arsenal, so being able to showcase these was very enjoyable.
All you need to do now is simply browse the list and pick the one that fits what you're looking for. It doesn't matter what kind of functionality you're looking for, there's something on this list for everyone!
If there are any shovels you think we should consider for this list feel free to send them our way. We're going to be keeping this updated as more shovels come out, and we'll always welcome some help staying current.