Survival skills and the right tools or gear are critical and ultra-practical in any survival situation. One of the most important tools is a knife. Be it a folding compact model or a fixed blade, knives are a must-have instrument when it comes to survival gear.
No matter the outdoor activity, a multifunctional and versatile tool such as a knife can make or break your expedition. A knife can serve as a self-defense weapon, a hunting weapon, wood sharpener, rope cutter, and the list goes on.
Knowing this, the only thing as bad as not having a knife is having one that's blunt. The best solution? An excellent survival knife sharpener. Though there are several survival knife sharpening systems to pick from, it's crucial to find the knife sharpeners that actually fit our needs in any survival situation.
In this buying guide, we take a look at 5 of the best survival knife sharpeners on the market right now!
The SHARPAL 101N Pocket knife is an everyday carry, high performance, field tactical knife sharpener with an in-built lanyard hole for easy carriage and attachment. It's optimal for hunting, camping, and other outdoor survival use. 
Sale
SHARPAL 101N 6-In-1 Pocket Knife Sharpener & Survival Tool
6 FUNCTION: 1. No. 1 V-Notch slot (Coarse CARBIDE)-Quickly set a new edge; 2. No. 2 (Fine CERAMIC)-Hone for a smooth finished edge; 3. Tapered diamond rod (Medium 400 Grit) for serrations & gut hooks; 4. Diamond rod with groove for fishhooks; 5. Ferro rod; 6. High-pitched emergency whistle
A portable EDC field tactical knife sharpener with built-in lanyard hole, ideal for hunting, camping, outdoor survival use. It also works well for your kitchen chef knife.
DURABLE ABRASIVES & SUPERIOR SHARPENING PERFORMANCE: The CARBIDE and CERAMIC abrasives pass 10,000 times field use test. NEVER WEARS OUT. Preset optimal sharpening angle.
VERSATILE & EASY USE: This pocket knife sharpener not only quickly sharpens very dull or damaged blades, but also hone for razor sharp; Not only for straight edge but also serrated knife.

3 YEARS Warranty and Superior After-Sale Service: Sharpal headquarters in CA, US with overseas branches in Germany and Australia, aiming at providing consumers with an easy and cost-effective way to obtain a sharp edge. Manufactured and field-tested to the highest standards.
This 6-in-1 pocket knife sharpener is a comprehensive survival tool. It has a premium preset crossed Tungsten carbide blade that quickly sharpens your knife and repairs any damaged blade edges, as well as a high- pitched whistle for emergency situations. The 6-in-1 function is perfect for survival knives, serrations, gut hooks, fish hooks, and also works well with ordinary kitchen chef knives. 
Specifications
Material: Tungsten carbide, Ceramic, Monocrystalline Diamonds
Color: Black and Orange
Dimensions: 8.27 x 4.72 x 0.6 inches(L x W x H)
Weight: 0.1 Pounds
Grit Type: Fine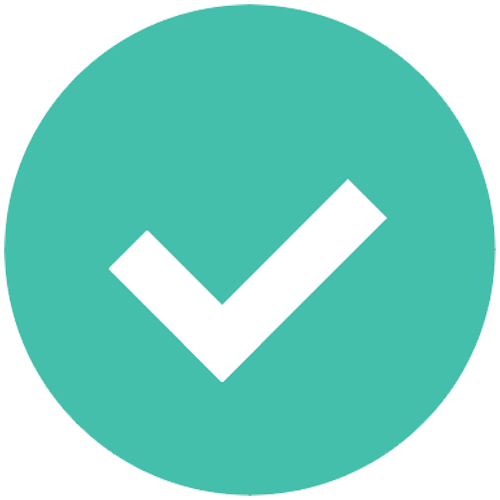 Pros:
Carbide and ceramic abrasives pass 10,000 times field use test
Lanyard hole for easy holding or carrying
Preset optimal sharpening angle
6 function incorporated into a portable compact design
Diamond tapered rod (Medium 400 Grit) with grooves for serrations, gut hooks & fish hooks
Built-in fire starter and high-pitched whistle for outdoor emergency use.
Soft rubber grip for comfort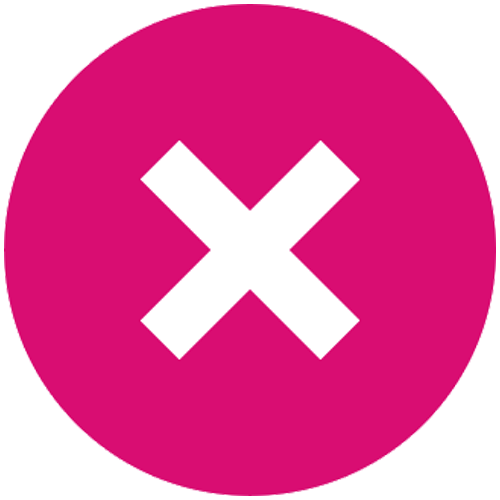 Cons:
Can easily over-sharpen and take off too much metal when not used properly
This knife sharpener is one of our top picks because of its versatility and multifunctionality. The all-weather fire starter and high pitch whistle are a clever bonus for outdoor situations and give it an edge over its competitors.
The BladeMedic has been around for a while and was developed to provide a simple way to quickly sharpen dull knives in outdoor situations. It features four different sharpeners in one tool, allowing you to sharpen almost any knife, including serrated blades and rescue hooks or gut hooks. 
Lansky PS-MED01 BladeMedic
Imported
Tungsten Carbide Tungsten Carbide- Just three or four strokes will restore your blade.
Ceramic Sharpening Rods- Tungsten Carbide Polish to a finished edge in three or four strokes.
Serrated Knife Sharpener- Designed to get inside even the smallest serrations.
Diamond Tapered Rod- For fast reconditioning and maintenance.
Sharpening angles are pre-set at 22. 5º to achieve a 45º inclusive angle
Tungsten Carbide-Three Or Four Strokes Will Restore Your Blade
Ceramic Sharpening Rods-Polist To A Finished Edge In Three Or Four Strokes
Serrated Knife Sharpener-Designed To Get Inside Even The Smallest Serrations
Fondly referred to as the "first responder" or "first aid" for your blade, the BladeMedic is an inexpensive, practical knife sharpener that groups several different knife sharpening tools into one. It's convenient to carry and easy to use so you never need to make do with a dull knife in the field.
The Tungsten carbide repairs your blade with just four strokes, the serrated sharpener touches every tiny serration, and the ceramic sharpening rod gives a fine finish in another four strokes for a fast reconditioning and maintenance. These features in this easy to carry tool make it a good choice for anyone's kit. 
Specifications
Material: Composite
Color: Black 
Dimensions: 8.25 x 4.5 x 3.75 inches (L x W x H)
Weight: 0.11 Kilograms
Grit Type: Fine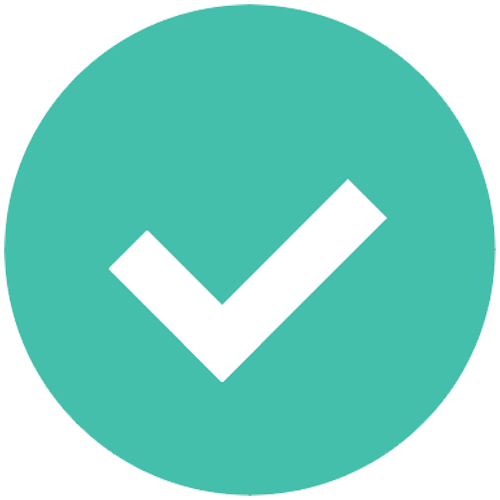 Pros:
Portable, with lanyard hole for easy attachment
Diamond tapered is easily folded for portability
Stainless steel body
Works for multiple knife types
Tough and durable: won't fall apart after three days
Sharpening angles are pre-set at 22. 5º to achieve a 45º inclusive angle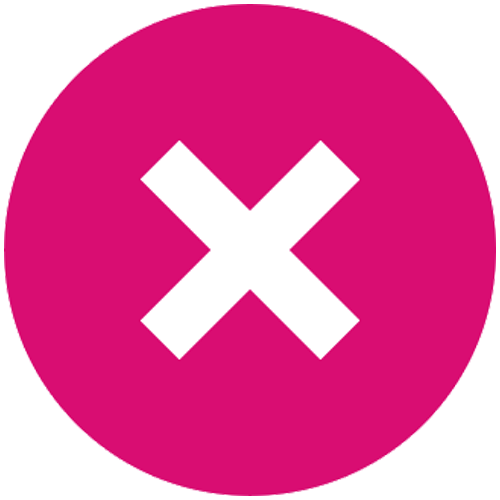 Cons:
You need a flat surface to use this effectively
Does not include flashlight, lighter, or other emergency tools
Although it's a bit heavier than some of the competition due to its stainless steel body, the BladeMedic is one of the fastest knife sharpeners since it only requires about 3-4 strokes to properly sharpen your knife.
Coming in strong at Number Two on the Top 25 Smith's Knife Sharpener Reviews 2021, this pocket pal features a fold out, tapered diamond rod for sharpening serrated and standard edges. It also boasts preset sharpening angles for coarse carbide blades used for setting your knife edge and fine, specifically-shaped, ceramic stones for a razor-sharp finish.
Sale
Smith's Abrasives PP1 hunting-knife-sharpeners
Tapered Round Diamond Coated Rod for Sharpening Serrated and Standard Edges
Carbide Blades (Coarse CARBIDE Slot) Quickly Set Your Edge; Ceramic Stones (Fine CERAMIC slot) Give You a Razor Sharp Edge
Reversible and Replaceable Carbide and Ceramic Stones for Extended Sharpening
Lanyard hole for Carrying
Preset Sharpening Angles provide Guaranteed Results
Similarly, the carbide blades provide quick edge setting capability for dull or damaged knives. Remember, the blades are designed for use on straight edges only.  
The Ceramic stones also provide a smooth, polished edge for already sharp knives and can be used on serrated or standard blades. The design of the manual sharpener is sleek and ultra light for easy portability.
Specifications
Material: Plastic
Color: Gray
Dimensions: 3.5 x 1 x 0.01 inches(L x W x H)
Weight: 0.353 ounces
Grit Type: Fine, Coarse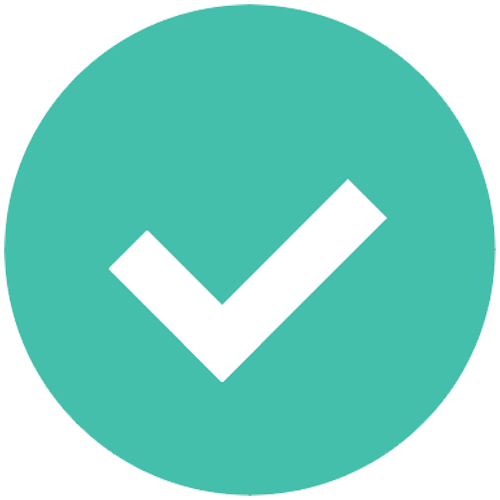 Pros:
Built-in lanyard hole
Sleek, slim, and pocket-sized
Preset sharpening angles provide guaranteed results
Tapered diamond rod can be folded for easy carrying
Versatile and multifunctional tool sharpens and polishes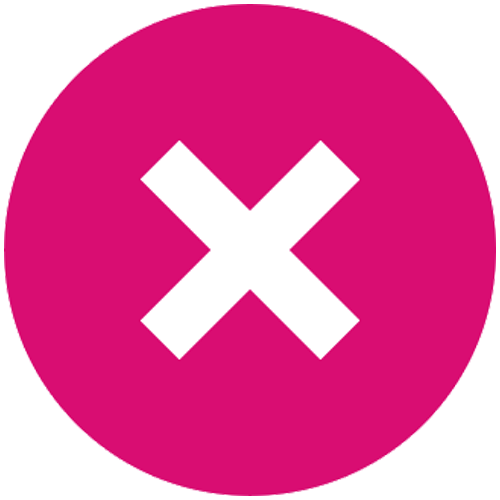 Cons:
Plastic casing makes this sharpener look cheap 
The Smith is an excellent life sharpener with the added advantage of having both the carbide blades and the ceramic stones reversible and replaceable for extended knife sharpening.
With a distinctive design, quite different from most of its counterparts, the Accusharp  sharpener for survival knives is the perfect knife sharpener for chef's knives, paring knives, serrated knives, filet knives, cleavers and other knife blades or cutting tools.
Sale
AccuSharp Knife & Tool Blaze Orange Sharpener
EASY TO USE KNIFE SHARPENER: This is the perfect knife sharpener for chef's knives, paring knives, serrated knives, filet knives, cleavers – you name it. If you own a knife, you need this sharpener.
GET A SHARP EDGE IN 10 SECONDS: A sharp blade makes it easier to get work done quickly and safely. The innovative AccuSharp Knife Sharpener lets you sharpen most blades in around ten seconds.
DIAMOND-HONED TUNGSTEN CARBIDE SHARPENER: AccuSharp sharpening blades are crafted from diamond-honed tungsten carbide, one of the hardest known materials. With it's unique design, the sharpening blades can be reversed doubling its life span.
DEPENDABLE & LONG-LASTING CONSTRUCTION: Most users report an average of five to 10 years between blade replacements. AccuSharp Knife Sharpeners will not rust and can be cleaned easily with soap and water or in your dishwasher.
SAFE, UNIQUE, ERGONOMIC HANDLE: Featuring a unique, ergonomic handle, the AccuSharp fits neatly in either hand to accommodate both right-handed and left-handed users. Includes a full-length guard that protects your fingers throughout the sharpening process.
Featuring a safe and unique ergonomic handle, the AccuSharp fits neatly in either hand to accommodate both right-handed and left-handed users. An exquisite tool for all outdoor enthusiasts, it includes a full-length guard that protects your fingers throughout the sharpening process as well as diamond-honed tungsten carbide blades that bring your knife to its sharpest edge in a cool 10 seconds.
Specifications
Material: Combined
Color: Blaze Orange
Dimensions: 9 x 4 x 0.88 inches (L x W x H)
Weight: 0.05 Kilograms
Grit Type: Fine, Coarse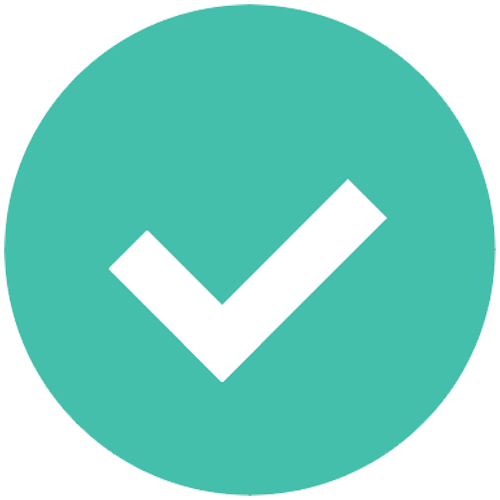 Pros:
Dependable and long-lasting construction
Sharpens your knives quickly, easily, and accurately
Blaze orange color is ideal for sportsmen and easily identifiable
Safety hand grip prevents cuts
Can be cleaned with soap and water or in the dishwasher
Easy to use design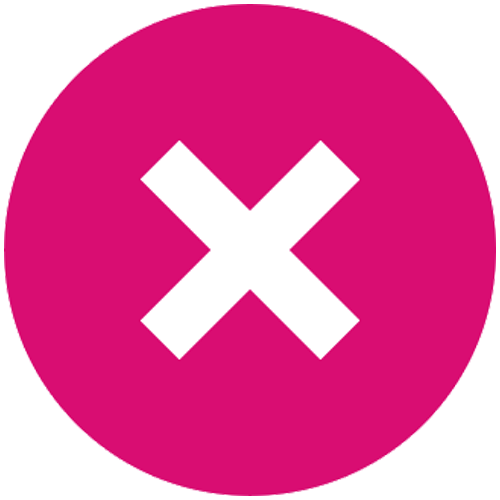 Cons:
Cannot be comfortably carried in a pocket;
AccuSharp's unique design allows you to reverse the blade to double its life span. It  is also a thoughtful gift for both outdoors lovers and homemakers because of its safety features, anti-rust design, and versatility in sharpening different types of knives.
Another very unique design on our list, this knife and tools sharpener is the first of its kind, with a 5-stage sharpening experience. Fully equipped with 2 diamond plates, 2 ceramic rods, 1 leather knife strop, and sharpening guides, this versatile sharpener is great for field, home, or shop use. 
Sale
Work Sharp WSGFS221 Guided Field Sharpener
COMPLETE KNIFE SHARPENER – field, home or shop use designed for sportsmen who need a complete, compact field sharpening solution. The diamond plates can be easily removed to expose a broad head wrench to speed sharpening in the field. Diamond plates can be attached with the abrasive exposed or flipped over during transport in your gear bag.
DIAMOND PLATES, CERAMIC RODS, LEATHER STROP, & SHARPENING GUIDES – provide a fast, easy & consistent sharpening solution for knives & camp tools. The ceramic honing rod rotates to expose coarse & fine honing surfaces, as well as a grooved surface for sharpening fish hooks. A second, small ceramic rod is used for sharpening serrations
CONSISTENT BLADE EDGE ANGLES – purpose built 20° angle guide for sharpening with the diamond plates, & 25° angle guide for honing a strong micro-bevel. Five abrasive steps provide a complete sharpening solution: coarse & fine diamond sharpening plates, coarse & fine ceramic hones, & a leather strop.
COMPACT & DURABLE – maintain your edge while out hunting, fishing, camping or anywhere you need a sharp edge. All elements are self-contained & require no tools, assembly, or set-up
PROUD TO BE AN AMERICAN COMPANY – This tool was engineered and assembled by hard working Americans. Work Sharp is part of Darex, a 4th-generation family owned company in Ashland, Oregon. For over 40 years we have been creating industry-leading sharpening tools here in the USA.
The 3-position ceramic rod can rotate to expose a grooved surface for sharpening fishing hooks as well as a second ceramic rod for sharpening serrated edges. The 5 diamond plates can be turned over for easier and safer portability during transport in your backpack. This design boasts a purpose built 20° angle guide for sharpening with the diamond plates, and a 25° angle guide for honing a strong micro bevel. 
Specifications
Material: Diamond and Ceramic
Color: Gray
Dimensions: 6.75 x 1.5 x 1 inches (L x W x H)
Weight: 2.5 ounces
Grit Type: Fine, Coarse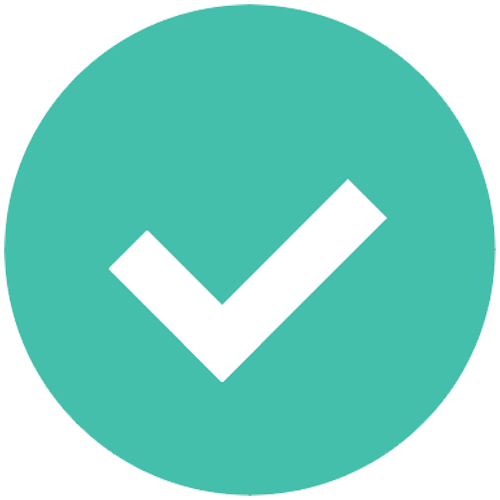 Pros:
Multifunctional for different types of knives and other tools
Consistent blade edge angles
Can be turned over for easy portability
All elements are self-contained and require no tools, assembly, or set-up
Unique 5-stage sharpening design
Ceramic rods can be detached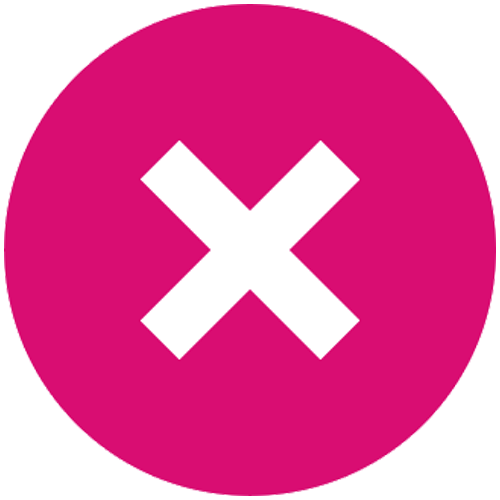 Cons:
It's a little pricey for a small knife sharpener
Despite it being a bit pricier than its counterparts, this design is sought after by many adventurers because its flat design is one of the closest-looking to sharpening stones. Add in the fact that it offers a 5-stage sharpening experience while being a compact knife sharpener, and you can definitely see the appeal.
Choosing the Best Survival Knife Sharpener: Buying Guide
Now that we have taken a good look at our top 5 picks, the next logical step is to know what makes this selection your best option as opposed to other products and designs.  
An excellent knife sharpener is not just a coveted instrument — it's a critical tool for outdoor situations. There are a few qualities that any good survival knife sharpener should have to ensure that you're suitably prepared for anything that comes up. 
Portability
Ease of carriage is a quality that cannot be overemphasized when buying a survival knife sharpener. Especially with outdoor activities like hiking and camping, you don't want the extra weight or impractical shape of a knife sharpener to slow you down or make your luggage/gear awkward. 
Portability means that your sharpener should be small, lightweight, and, if possible, make carrying easy. An example of one such feature is the built-in lanyard hole. A good specimen of that is the Smith's Abrasives PP1 hunting-knife-sharpeners, also known as the "pocket pal," with its sleek and lightweight plastic casing.
These elements allow you to carry your sharpener anywhere: in your pocket, in your EDC kit, or just conveniently attached to your belt or pocket edge without feeling its weight. However, keep in mind that while you want your sharpener to be easy to tote around, don't compromise quality for size and ease of carrying.
Non-Electric Operation
When investing in a knife sharpener, particularly for outdoor use, you have to take into consideration that the chances of magically encountering an electrical outlet in the wild are pretty much non-existent. Of course, in modern times it's quite possible to carry a portable power source on planned adventures.
Nonetheless, in real survival situations, most outdoor enthusiasts are not likely to go through the trouble of carrying around cumbersome equipment with their gear. That being the case, electric knife sharpeners would neither be practical nor functional. The best options are manual knife sharpeners, so all our reviewed products meet this requirement.
Versatility
This word is likely to come up a lot in any article or review about survival knife sharpeners, which just goes to show how important it is.
Any quality survival knife sharpener should be adaptable enough to accommodate the variety of survival knives and tools. For instance, a sharpener that has rods and blades that work well, with standard edges, and an assortment of serrated edges, will serve you better than one which only works with one type of blade edge.
One of the top options for this awesome feature is the Work Sharp WSGFS221 Guided Field Sharpener. The unique 5-stage sharpening design accommodates all types of knives with specific solutions for serrated knives, standard blades, as well as other tools like gut hooks and fishhooks.
Multifunctionality
Just as your knife itself is a multipurpose tool, your survival knife sharpener should be multifunctional, too. An excellent sharpener should serve for repair, sharpening, and polishing purposes. 
Investing in a multi-tool saves you the trouble of having to carry extra equipment. Take our top pick sharpener as an example: the Sharpal 101N 6-In-1 Pocket Knife Sharpener. This little guy has additional features that are functional for a survivalist, like the emergency whistle and the fire starter. What a convenient and compact tool! 
Durability & dependability
Any gear that you select to carry on your expedition into a survival situation should by necessity be dependable and rugged enough to withstand the unpredictability of weather and all the strain that comes with being active in the field. 
Finding a knife sharpener that is both durable and long lasting under harsh outdoor conditions is paramount, especially when you consider the abrasive mechanism that sharpeners are made of.
If the sharpener has multiple small parts that you have to constantly assemble, disassemble, and reassemble before it can be used, then it's automatically a no-go. At that point, it becomes not only a safety hazard but also a burden on the trail. The last thing you need in a survival situation is to have to constantly hunt for parts of your sharpener before you can use it.
Safety
Last, but definitely not least important, is the safety of the sharpener. Sustaining cuts and injuries from a tool that's supposed to help you with survival would not only be annoying but can get dangerous considering that you're way more vulnerable to developing an infection in the wild.
Choosing a survival knife sharpener that guarantees your safety is critical. This is easily ensured by an ergonomic handle that gives you a firm grip on the sharpener, as in the case of the AccuSharp Knife & Tool Blaze Orange Sharpener. This device also possesses a full-length guard that protects your fingers.
Any and every effort to neutralize the intrinsic hazards of working with sharp or pointy objects while in a survival situation should therefore be prioritized.
Do You Even Need A Sharpener?
Now that you know the key qualities to look out for in a sharpener, as well as some of the best manual survival knife sharpener options on the market, I suppose the natural question is, do you really need a manual sharpener in your kit?
Our answer is a strong yes. Here's why:
We can all agree that a dull knife is inherently more dangerous than a sharp one because of all the extra pressure that needs to be exerted to make it work properly. The possibility of the knife slipping and causing injury to yourself and possibly others certainly increases with a dull blade. That's where a good, dependable, lightweight sharpener comes in.
As opposed to lugging a full- size sharpening stone around in the field, a survival knife sharpener brings your knife and other tools to serviceable condition with little to no effort of a few quick strokes in a matter of minutes.
These sharpeners usually have simple and easy to use designs that allow you to quickly sharpen a knife in awkward or less than ideal conditions without worrying about slicing yourself in the process, all while weighing next to nothing. 
Great sharpeners also possess guides that keep the same edge bevel angle  throughout the sharpening process, making it easy for even amateurs to use.
How's that for practicality!
FAQs About Survival Knife Sharpeners
Which Is Better, Ceramic or Diamond?
As with all things, both ceramic and diamond have advantages and disadvantages. Ceramic stones are slightly less abrasive and are more valuable after sharpening as they let you grind the blade to a finer edge, but they may not work as well as diamond ones on tougher steel.
Diamond stones are structured in such a way that allows you to get rid of even serious damages and set a sharp edge. On the other hand, they tend to eventually develop spots where the diamond coating thins and doesn't work as well as before.
So, it really depends on what you want to get out of the sharpener and what tool you intend to sharpen. Of course, you can achieve the best result only by using both of them.
How Frequently Should I Sharpen My Survival Knife?
How frequently you should sharpen your survival knife depends on how frequently you use it, the dullness of your blade, and your personal preference regarding sharpness. Some people prefer to sharpen their blades after every use, others every couple of months, and some even restrict sharpening to a few times a year.
What's actually important is that you should maintain a reasonable balance. Don't wait until your blade reaches a state of absolute dullness before you restore its ideal sharpness. Nevertheless, there's no need to sharpen your blade too frequently as the coarseness of the abrasive blade can quickly wear it out if you do so.
In essence, if your knife still functions decently but requires quick touch ups, it's  best to stick to regular but not over-zealous blade honing.
Final Points
In any survival situation, your gear can be all that stands between life and death. A survival knife is an essential part of any survival gear and like all tools, can only be  as good as its upkeep. Keeping your knives sharp and at the ready should be the  priority of any outdoor enthusiast. Therefore, owning an excellent compact knife sharpener to keep your knife in perfect condition is imperative.
Investing in one (or more) of the best survival knife sharpeners on the market can lengthen the lifespan of your knife while also reducing the chance of injury to yourself or to others.
Keep in mind that it's best to avoid complicated sharpening systems and stick to the compact and easy-to-use types like those reviewed in this article. All the models are reasonably priced considering the use that you would get out of them. 
If you happen to be someone who is just starting out, the AccuSharp Knife & Tool Blaze Orange Sharpener is perfect for you. Be safe and smart out there, and carry a survival blade sharpener while you're on the go!