Finding the best survival multi-tools can seem a little challenging at first. There are so many similarities between each of them that it's hard to tell them apart.
So we did it for you.
Over the years we've used an absurd number of survival multi-tools. Different styles, different brands, we've tried them all.
This guide will break down each of the best survival multi-tools you can buy right now. Picking the right one will not only save you money in the long-term but also give you the peace of mind that comes with trusting your gear.
Name
LEATHERMAN, Surge Heavy Duty Multitool with Premium Replaceable Wire Cutters and Spring-Action Scissors, Black with MOLLE Sheath
SOG Multi-Tool Pliers- PowerAssist Multi-Tool Pocket Knife and Utility Tool Set with 16 Lightweight Specialty Tools and EDC Sheath (B66N-CP) , Black
Victorinox Swiss Army Multi-Tool, SwissChamp Pocket Knife, Red, 91 mm (1.6795)
LEATHERMAN, Wave Plus Multitool with Premium Replaceable Wire Cutters, Spring-Action Scissors and Molle Black Sheath, Black
Name
LEATHERMAN, Surge Heavy Duty Multitool with Premium Replaceable Wire Cutters and Spring-Action Scissors, Black with MOLLE Sheath
Name
SOG Multi-Tool Pliers- PowerAssist Multi-Tool Pocket Knife and Utility Tool Set with 16 Lightweight Specialty Tools and EDC Sheath (B66N-CP) , Black
Name
Victorinox Swiss Army Multi-Tool, SwissChamp Pocket Knife, Red, 91 mm (1.6795)
Name
LEATHERMAN, Wave Plus Multitool with Premium Replaceable Wire Cutters, Spring-Action Scissors and Molle Black Sheath, Black
The Best Survival Multi-Tools
For us, finding the best survival multi-tools wasn't that difficult. We've been into prepping and survivalism for quite a while and have gotten to use many of the tools on the market.
Not only that, but we're friends with other survivalists who could give us great recommendations as well. All of them have just as much (or more) experience than we do, and we trust them completely.
Once we had our shortlist of tools to review, we spent some extra time getting hands-on with them in the field. This is the only way to get an accurate gauge on how well-made and useful a survival multi-tool is.
It didn't take long for the clear winners to emerge.
1. Leatherman Surge Heavy Duty Survival Multi-Tool
One of the most important traits you can have in a tool is durability after extended use. The best survival multi-tools can be counted on over and over without fail.
Leatherman Surge Heavy Duty Survival Multi-Tool
Comes with 21 different functions
Leatherman's largest pliers, longest multitool blades and easy-to-use locks
Replaceable wire-cutters are great in emergency situations
Product ships with 25-year warranty
When the situation requires a multi-tool that will be able to tackle heavy-duty tasks you should look no further than the Surge Heavy Duty by Leatherman. Built with hard work in mind, the Surge Heavy Duty has 21 well built long-lasting tools and features versatile tool sizes that make them usable for many different tasks.
To put their money where their mouth is, Leatherman offers a 25 year warranty so you can have confidence that this product will be around for quite a while.
One of the many interesting features we like is the modular wire cutters that have blades you can easily remove for cleaning, sharpening or replacement. All of the tools are located in easy to access places so there's no awkward fumbling if you need quick access in an emergency situation.
The Surge's high quality and versatile build make it capable of being the only tool you need.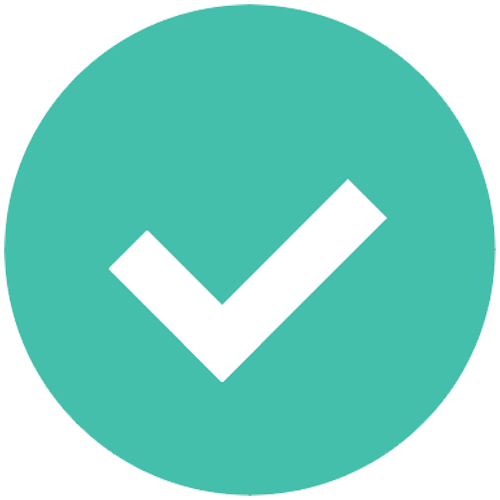 Pros:
Features 21 different tools
High-quality wire cutters
Comes with 25 year warranty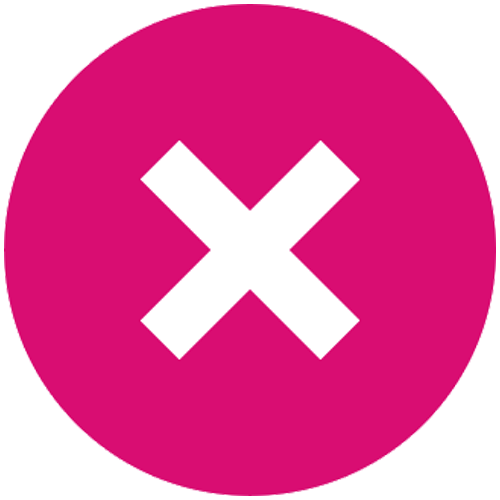 Cons:
Very standard tool functions
2. SOG PowerAssist Multi-Tool
Do you need a durable survival multi-tool built to last and designed with survival or work utility in mind? Then the SOG Power Assist should be high on your list.
This tool is built out of hardy 420 stainless steel and expertly finished with a black oxide coating. The double S.A.T. blades come razor sharp and ready to handle any task you could put them up to.
With 16 different tools, the Power Assist is designed to serve the widest range of needs in the most efficient way possible while still maintaining optimal strength, durability, and quality. It also comes with a high-quality wax and oil coat which means increased corrosion resistance right out of the box (something a lot of other survival multi-tools don't have).
The bottom line is that SOG has designed a durable tool that makes it easy for you to rely on in a pinch, and it has definitely earned its spot on our list.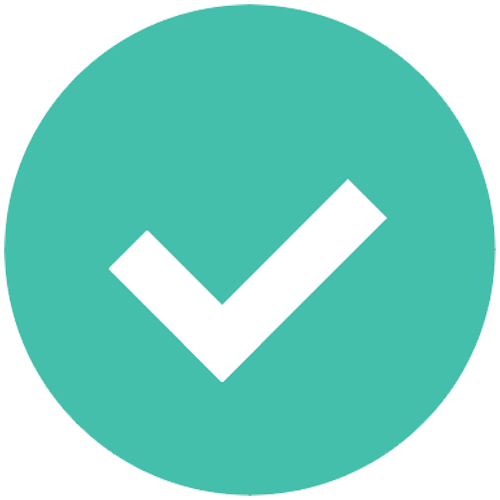 Pros:
16 versatile hand tools
2X plier power with compound leverage
Black oxide coating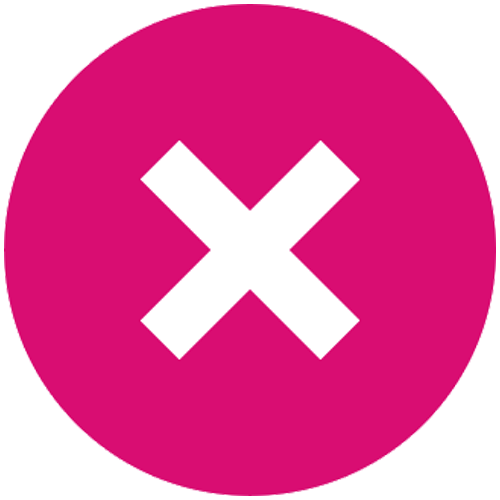 Cons:
Handles can be a bit slippery at times
3. Victorinox Swiss Army Survival Multi-Tool
The opening tagline states ready for whatever, wherever. And to be honest, a survival multi-tool that has 33 different functions definitely lives up to that claim.
Sale
Victorinox Swiss Army Survival Multi-Tool
Features 33 functions including: 2.45″ blade, Phillips screwdriver, pliers and a corkscrew
Stainless steel construction encased in traditional polished red ABS scales provides sleek durability
Length: 3.6", Height: 1.3", Weight: 6.5 oz.
Made in Switzerland. Victorinox provides a lifetime guarantee against defects in material and workmanship.
This product features a classic swiss army knife design brought into the modern age with high-quality materials and updated utility. If you're one of those people who can't imagine being out on a camping or hiking trip without bringing your EDC gear, this tool will definitely impress and allow you to travel a little lighter.
We wish our older knives and survival multi-tools (we've accumulated a lot over the years) had possessed this level of versatility. It would have saved us a good deal of valuable space on some long hiking trips.
When you back that up with a well-respected brand and a history of quality, you have a survival multi-tool that will not let you down. The long time fans of Victorinox will tell you themselves, they're left unable to be unbiased in expressing their love for these products. We think you'll feel the same way.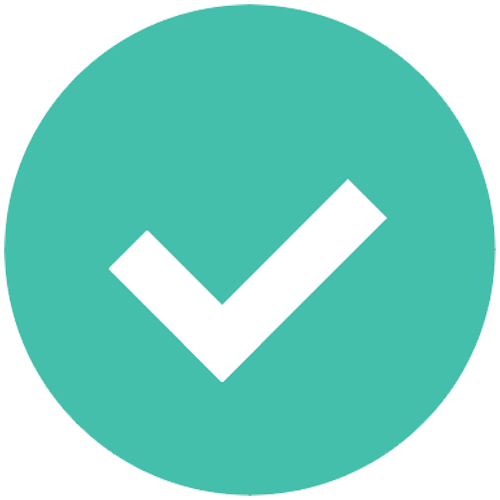 Pros:
33 versatile and useful functions
Stainless steel construction that's built to last
Compact carry that's only 3.6" in length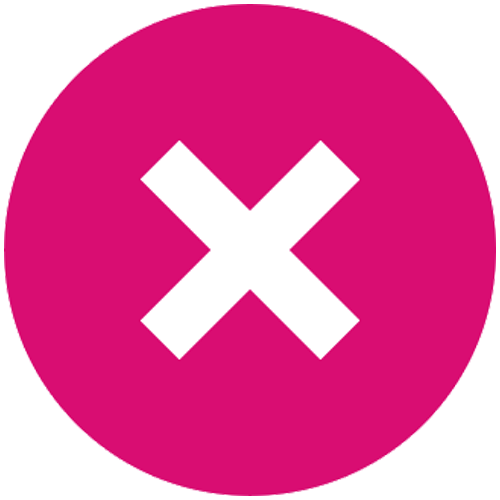 Cons:
Might have too many functions for some people
4. Leatherman Wave Plus Survival Multi-Tool
Leatherman really stepped it up with this redesign of their classic Wave multi-tool. The subtle changes they made on the already solid design makes this a worthwhile upgrade.
Leatherman Wave Plus
18 tools, including pliers, replaceable wire cutters, wire stripper, knives, saw, spring-action scissors, and more
Stainless steel with black oxide
Only requires one hand to open, even the tools that aren't accessible from the outside
Ships with 25-year warranty
This new version of the Wave now includes a premium replaceable wire cutter which is something that can come in quite handy in a survival situation. When you combine this with the standard 25 year warranty Leatherman offers you can be confident that this survival multi-tool will last you for quite a while.
The Wave features larger blades, a stronger build for its pliers, and additional added quality of life improvements. All 18 tools (with the exception of the pliers) have built-in locking mechanisms that ensure stability on the job.
As you'll find with the whole Leatherman lineup, the reviews from customers are full of enthusiastic longtime customers who applaud the high build quality. It's safe to say that those who choose the Wave are converted into the church of Leatherman.
In summary, this tool is perfect for a variety of tasks (difficult and easy). Their long-lasting design is one that you can depend on for years to come.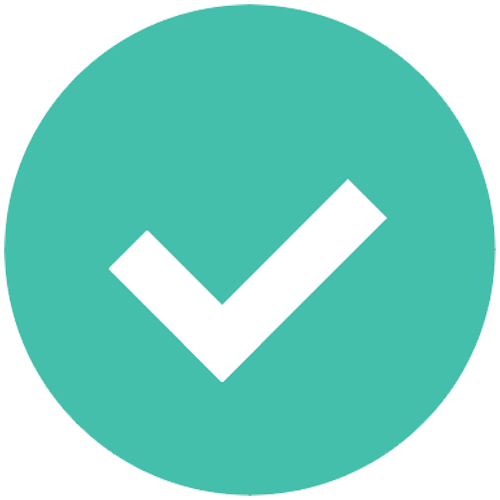 Pros:
18 tools included
One-hand opening
25-year warranty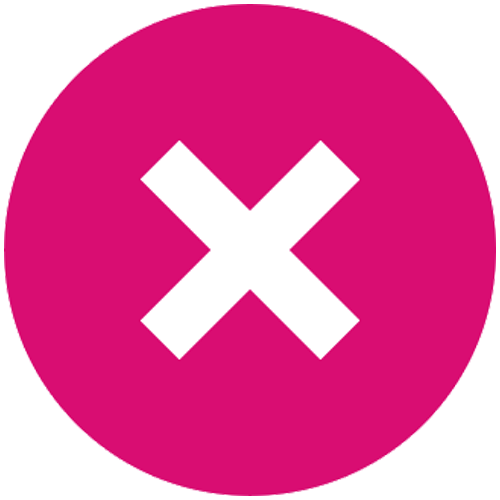 Cons:
Some have reported residue during the initial opening
5. Gerber Suspension Survival Multi-Tool
The Gerber Suspension Butterfly MultiPlier is not your typical multi-tool. Durable, well-made, and easy to use, this is one of the most versatile products on the market right now.
Gerber Suspension Survival Multi-Tool
Comes with 12 integrated components
Saf.T.Plus component locking system guarantees safety
Lightweight open-frame stainless steel handle
Includes a ballistic nylon sheath
This tool has a handsome butterfly aesthetic, durable stainless steel construction, and their patented Saf.T.Plus locking system (kind of a weird name to read though). This level of functionality makes it something that countless survival and work professionals rely on each and every day.
One of the things we like most about this survival multi-tool is how it feels when you hold and use it. It's one of the most eugonomic products on our list and you'll know what we're talking about when you get your hands on it. It feels light yet sturdy and allows you to put a significant amount of pressure on it before it falling out of your hand.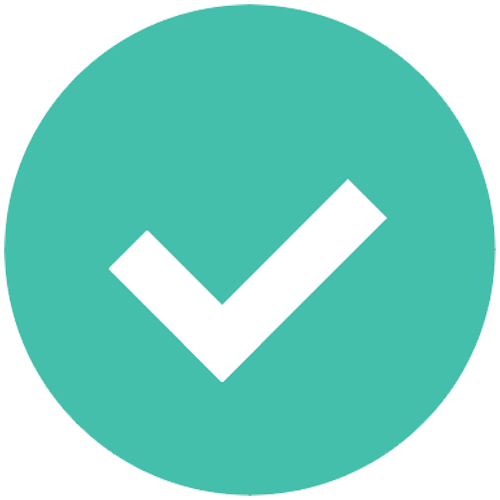 Pros:
12 functions
Handle is very easy to grip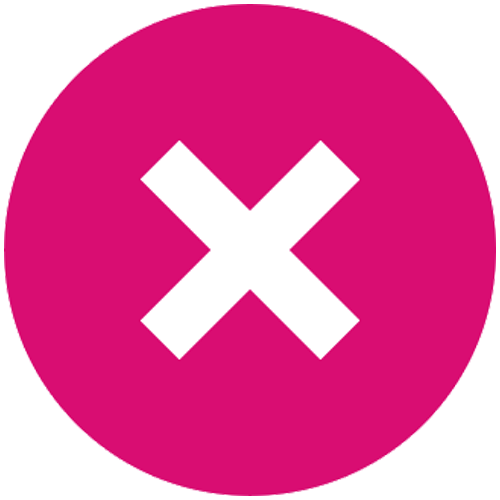 Cons:
The open handle can snag objects while working
6. Victorinox Swiss Army Classic SD Multi-Tool
Without a doubt, the tool you can easily take with you is better than the one you leave at home. While a lot of the best survival multi-tools on our list are a bit on the hefty side, sometimes you want something that's small and light.
Enter the Victorinox Classic Swiss Army SD.
Victorinox Swiss Army Classic SD Pocket Knife
Constructed with stainless steel and encased in Alox scales
Comes with 5 versatile functions in a highly portable package
Length: 2.25", Height: .354", Weight: 0.74 oz.
Victorinox provides a lifetime guarantee against defects in material and workmanship
This miniature survival multi-tool is one of the most compact swiss army knives available. Weighing in a fraction of an ounce, it can easily be brought with you no matter what kind of storage space you have on you.
But don't think because it's small you miss out on features. There are 5 versatile tools that give this product a good amount of utility.
The build quality is fantastic as well. The Swiss Army SD pocket knife is constructed with stainless steel and encased in Alox scales that make this product very durable (and pretty). Just because it's small doesn't mean you're making a sacrifice in quality.
It's super affordable too. We actually have a few of these scattered around various survival backpacks, vehicles, sheds, you name it. Trust us, you'll be very impressed when you get one.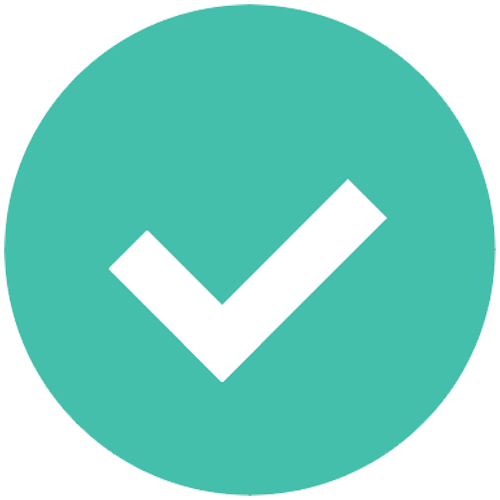 Pros:
Extremely compact and portable
One of the most durable tools on the market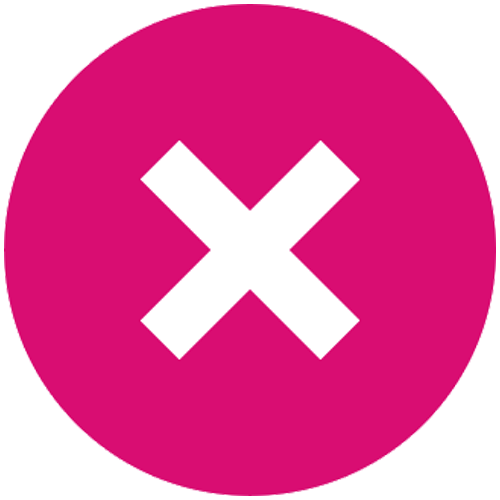 Cons:
Only 5 functions (trade-off for size)
7. RoverTac Upgraded Survival Multi-Tool
RoverTac has come out with a fairly unique survival multi-tool that we really like. The RoverTac multi-tool comes with 14 different tools, but the unique design comes in with the inclusion of a hammer and axe head.
RoverTac Upgraded Outdoor Multi-Tool
Contains 14 different tools including hammer, axe, pliers, knife, and saw
Full stainless steel with durable black oxidation
Upgraded solid nylon pouch that fully covers the blade
Comes with 100% satisfaction guarantee
If you're looking for a serious tool geared entirely toward survival this may be exactly what you need. The majority of multi-tools we've reviewed are not designed with a hammer and hatchet included (it's a hard thing to pull off).
Obviously the downside of this is some added weight, but the advantages make up for it. The RoverTac is strong, reliable, and very well-balanced.
The hatchet is very impressive and can handle pretty much any task you throw at it in the wilderness. Despite it being one of the heavier tools on our list, it feels light in your hand due to the grip-friendly design. This allows you to treat it like a much larger piece of gear without worrying about it failing on you.
This tool really is a superb choice for the utilitarian survivalist who's looking to have everything they need in one compact package.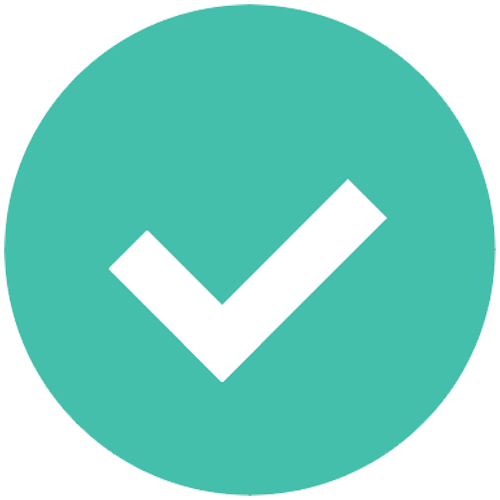 Pros:
Includes axe and hammer
Durable stainless steel build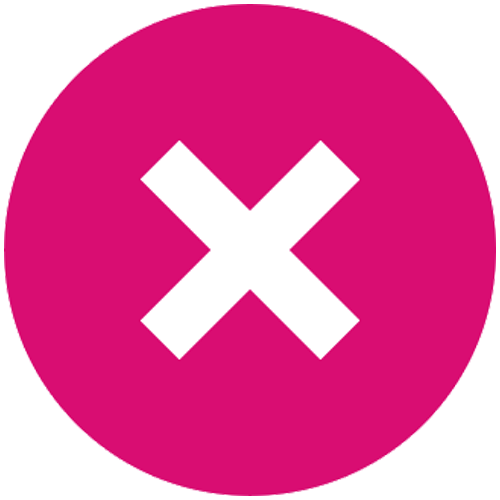 Cons:
Design means it's unlikely to be an EDC
What's The Difference?
One of the questions we get from time to time is, "what's the difference between a survival multi-tool and a regular one?" It seems like they're all pretty much the same at first glance.
A survival multi-tool is one that has functions and features that will serve you well in a SHTF situation. A lot of regular multitools are made for simple low-consequence tasks that you might do around the house.
The build quality of a standard tool will usually be a bit less impressive, and the amount of force you can subject it too will be significantly lower as well. Survival multi-tools need to stand up to repeated exposure to the elements and be relied on as a primary option if you're in a pinch.
The functions they have are all highly versatile and useful as well. You might need it for constructing shelter one moment and starting a fire the next.
A standard multi-tool is better than nothing if you're in a bad situation, and there's a decent amount of overlap when it comes to function. But we wouldn't trust our lives with it.
To us, that's the difference.
What To Look For In A Survival Multi-Tool
As you can probably tell by the features we pointed out in our list above, there are certain things you need to look for when picking the best survival multi-tool. Fortunately for you, we've done that already (you'll be quite happy with any of the products on our list).
But if you're curious about the main factors we consider, this section is for you. It doesn't cover the intangibles you'll notice when you get your hands on one, but it should be helpful.
Durability
In our opinion, durability is the first and most important factor to consider when it comes to picking a survival multi-tool. This is a piece of gear that you'll rely on heavily in an emergency scenario, and you can't afford to have it break down on you.
There are two kinds of durability we look at, short term and long term.
Short term durability is the strength and ability of a tool to handle immediate tasks. You might find yourself in a situation where you need to put a lot of force on this piece of gear, and there's no other tool you can use.
If that's the case, can it withstand the force or will it break? Obviously even the best survival multi-tools aren't invincible, but you want that breaking point to be very high.
Long-term durability is a bit more obvious. This is the amount of time and use you can get out of a piece of gear before it breaks down.
This all comes down to build quality. The materials and design of a tool will impact their lifespan.
Each of the products on our list should last you for years if you maintain them properly. They take a beating and keep on ticking.
Functions/Tools
The types of functions in a survival multi-tool will play a big part in determining the kind of versatility it offers. That's why we pointed out the number of functions and tools for each product on our list.
Pliers, knives, screwdrivers, etc. Each of those is a "function" that makes up the overall multi-tool.
The big thing you need to think about is which ones will actually be useful, and which are unnecessary. Some products out there (none of the ones on our list of course) cram in a million different functions that do nothing but compromise weight and portability.
You'll see that most of the tools on our list have between 12 and 21 functions. Significantly more is just overkill.
We highly recommend taking the time to learn how to use each core function. This will not only make the gear more useful in the long run, but it will make you more competent. You want to be comfortable with this gear if you're stuck in the wilderness or making repairs on your survival tent.
We know survivalists who can survive in the wilderness forever with nothing more than a pocket knife. At the end of the day, it all comes down to your skillset.
Size & Weight
Size and weight is another area you need to think about. Like we mentioned above, cramming too many functions into one tool will result in you lugging around a 4-pound beast.
Survival multi-tools are supposed to be portable. It's part of what makes them so valuable in the first place.
Think about what you're comfortable carrying and where you'll be bringing it. If you're looking for a tool to include in your INCH bag, then you might settle on something different than if you're stocking up your bug out location.
Like always, planning ahead will help you find the right tool for the job.
Cost
Like anything, price is obviously a factor. While it would be nice to get every high-end piece of gear you can find, that's not an option for most people.
However, when it comes to survival multi-tools we tend to be a little less frugal.
This is something you're going to get years of use out of and will rely on quite heavily in an emergency situation. In our experience, the slightly more expensive tools on the market are a heck of a lot better than the cheap ones.
Obviously this isn't something you should overextend yourself on financially, but if you can afford it we recommend spending the extra few bucks. In a SHTF situation, you'll be happy you did.
Wrapping Up
The best survival multi-tools are durable, versatile, and highly portable. The products on our list fulfill those criteria without question.
No matter what you're looking for, this list should have something for you. However, if you have any suggestions on different tools we should consider we're more than happy to check them out.
As we move forward, this buyer guide will be updated frequently to make sure it's as useful and accurate as possible. Any excuse to play with more gear is fine by us.