The best survival backpacks are the backbone for your gear. You can have all the fancy tools and gadgets you want, but if you don't have a reliable place to carry them you're going to be in trouble!
That's why we take the process of picking a good backpack so seriously. There are a number of factors to consider that will impact you in both survival and tactical settings.
This buyer guide not only includes our list of the best survival backpacks, but it also will help you better understand this valuable piece of gear. There's a lot more to them than zippers and straps!
Name
24BattlePack Tactical Backpack | 1 to 3 Day Assault Pack | Combat Veteran Owned Company |40L Bug Out Bag (Black)
TETON Sports Explorer Backpack Full Internal Frame - Adjustable backpacking Travel Gear - Water-Repellant Rainfly Cover, Sleeping Bag & 3-Liter Hydration Bladder Pack Storage - Green, 65L
Mardingtop Tactical Backpack for Men,Military Molle Backpack for Hiking,Motorcycle Backpack,28L EDC Backpack
REEBOW GEAR Military Tactical Backpack Large Army 3 Day Assault Pack Molle Bag Backpacks
Name
24BattlePack Tactical Backpack | 1 to 3 Day Assault Pack | Combat Veteran Owned Company |40L Bug Out Bag (Black)
Name
TETON Sports Explorer Backpack Full Internal Frame - Adjustable backpacking Travel Gear - Water-Repellant Rainfly Cover, Sleeping Bag & 3-Liter Hydration Bladder Pack Storage - Green, 65L
Name
Mardingtop Tactical Backpack for Men,Military Molle Backpack for Hiking,Motorcycle Backpack,28L EDC Backpack
Name
REEBOW GEAR Military Tactical Backpack Large Army 3 Day Assault Pack Molle Bag Backpacks
Our List Of The Best Survival Backpacks
Below are our recommendations for the best survival backpacks on the market today. We put a significant amount of time into researching and testing these, and are quite happy with the list we've come up with.
We try to include a mix to ensure that there's something for everyone. It doesn't matter if you want a pack that's waterproof, has an internal frame, or is simply cheap and functional!
This backpack might not look like much at first glance. But, it's hiding a lot of discreet features.
24BattlePack Tactical Backpack By Tacticon
Waterproof lining and rugged material
Oversized zippers make opening and closing easy
Concealed carry ready, laptop safe and hydration bladder compatible
Comes with 1-year warranty
First off, this backpack has several compartments inside and out. These separate sections make staying organized a breeze. There's a dedicated pocket for electronics, a hydration bladder, and more. The backpack is even sporting a universal gun holster.
The cool thing about the design of the backpack is that it's flexible to meet your needs. Several retention straps on the sides of the backpack allow you to compress or open up the bag as you need. There's also a vertical strap on the top to provide additional support to those pockets on the front of the bag.
In total, the tactical backpack can hold about 40 liters of gear and is also quite durable. Waterproof lining inside each compartment ensures that your gear stays dry. On the outside of the bag, water-resistant zippers are used. There's also double-stitching throughout for that extra peace of mind.
Overall, the backpack is a solid choice with some impressive features. In the event that the bag does get damaged, it comes with a one-year warranty.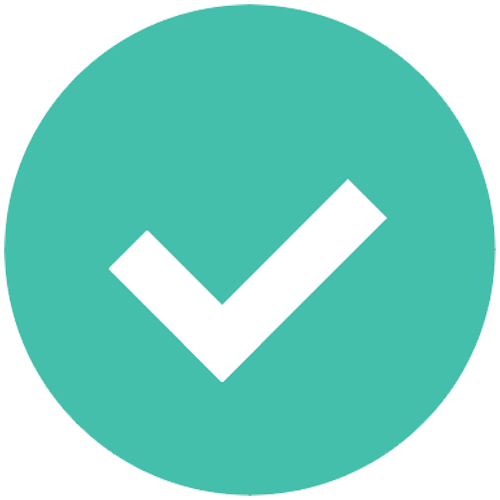 Pros:
Waterproof
Versatile storage options
Durable build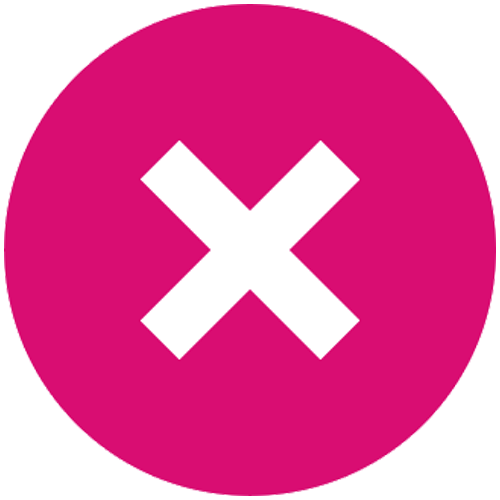 Cons:
Exterior velcro strap will wear down over time
From Teton Sports is the Explorer 4000 backpack. This behemoth of a bag has everything you could ever need in a survival backpack. It's massive, measuring about 32 inches tall when filled.
Despite its large size, the backpack is not uncomfortable to wear. That's because it's fully adjustable. Multiple torso, shoulder, chest, and waist adjustments let you get a comfortable fit no matter your size. On top of that, the backpack features heavy padding at key stress points to avoid pain.
The bag itself is very versatile in terms of storage. Teton Sports included several compartments and multi-use straps. On the bottom, there's a dedicated section just for your sleeping bag. That way, you can access it without unloading everything.
If you want to use that space for something else, you can just use the compression straps to keep your sleeping bag in tow. On the sides of the backpack, you'll find several smaller pockets. Those pockets double as pass-through gear loops.
Like many survival backpacks, this model is a top-loader. The advantage of this is that there's only one access point to get into the main storage compartment, which keeps your belongings safe.
To ensure that water doesn't get into the bag, Teton Sports includes a protective cap made of durable Ripstop fabric.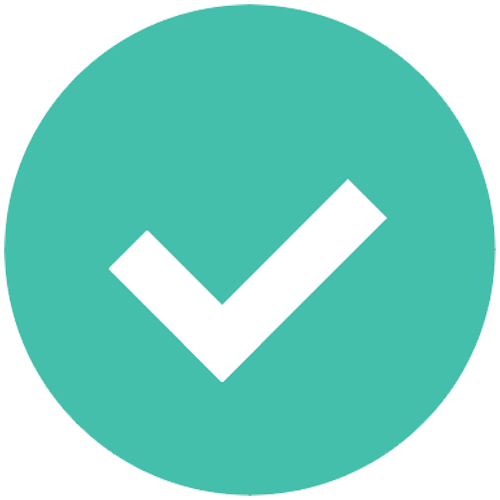 Pros:
Strong internal frame
Plenty of adjustment straps for maximum comfort
Protective Ripstop cap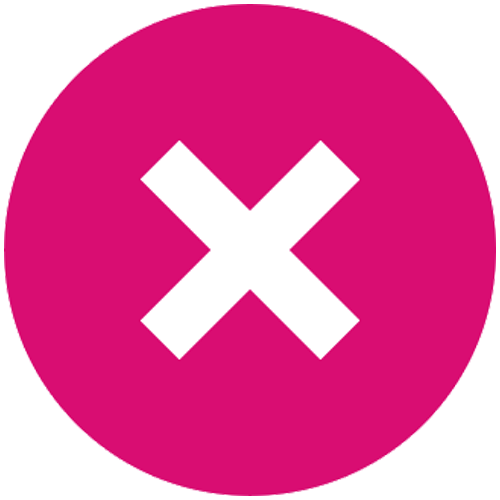 Need something a bit more trim? Check out this Mardingtop survival backpack. Right off the bat, this bag is smaller than some of the previous models we covered. But, that doesn't mean it's any less capable.
Sale
The bag is well-designed and features a lot of versatility. There are several large compartments throughout to keep your gear separate and organized. This includes a spot for your hydration pack!
If you need to manage the load, there are compression straps throughout. The straps help to distribute the weight just how you want it while also preventing any loose items from sliding around on you as you walk.
To overcome the limited space inside, Mardingtop has decked this backpack out with several MOLLE straps. Located on the front and sides of the bag, you can use these straps to secure additional gear that won't fit inside. They're perfect for self-defense weapons, flashlights, and anything else you would need fast access to.
Mardingtop didn't skimp on quality for the materials. The entire backpack is clad in 600D polyester. It's a naturally water-resistant material that can hold up whatever Mother Nature decides to throw at it!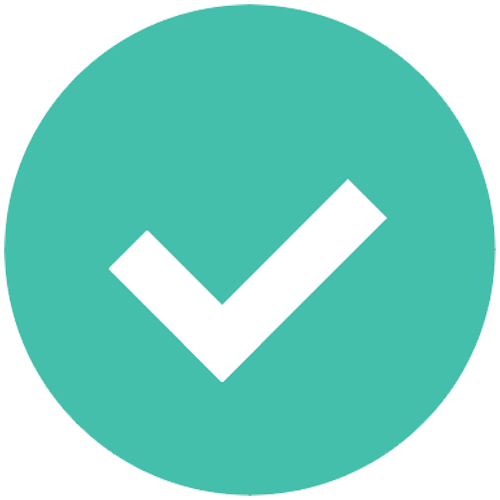 Pros:
Sleek low profile design
Made from strong 600D polyester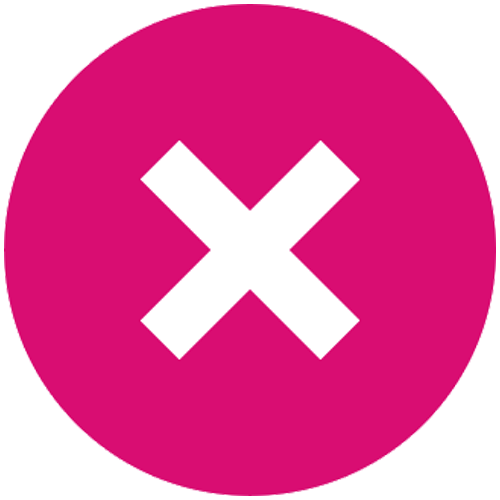 Cons:
Not enough space to be an INCH bag
If you're looking for a well-made backpack that can last, this one from REEBOW GEAR has you covered. Take one look at this backpack and you can see that it's a durable piece of gear.
Sale
Large Military Tactical Backpack By REEBOW GEAR
Tough polyester lining with double stitching
Heavy duty zippers and utility-style cord pulls
Molle webbing throughout for attaching additional tactical pouches or gear
Compatible with various hydration bladders
The external material is tough and water-resistant. Meanwhile, reinforced stitching throughout keeps all of those compartments in place even with heavy equipment inside. The zippers are strong and damage-resistant, too.
One thing we like about this backpack is its expandable design. The core footprint of the backpack is relatively streamlined. It's not overly tall like some other models you might encounter. However, the backpack has several sections that can expand based on your needs.
The compartments are all held together with adjustable straps, which you can easily use to compress the shape of the backpack for lighter loads.
On the front and sides of the pack, you'll find several elastic straps. They're perfect for holding gear you can't fit inside.
The back of the backpack is built with comfort in mind. It's sporting ventilated mesh to keep you cool, heavy padding for less stress on your body, and multiple straps for additional support.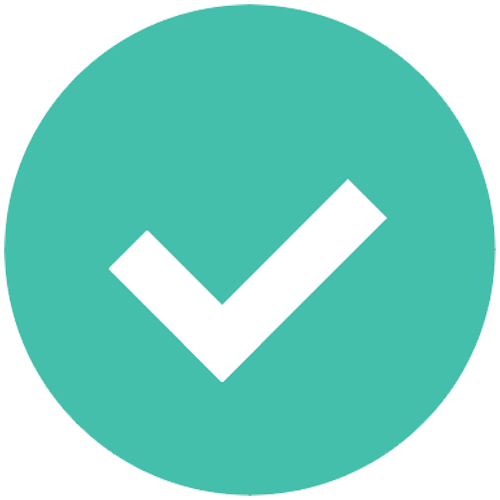 Pros:
Tough and durable materials
Very comfortable for all body types
Streamlined footprint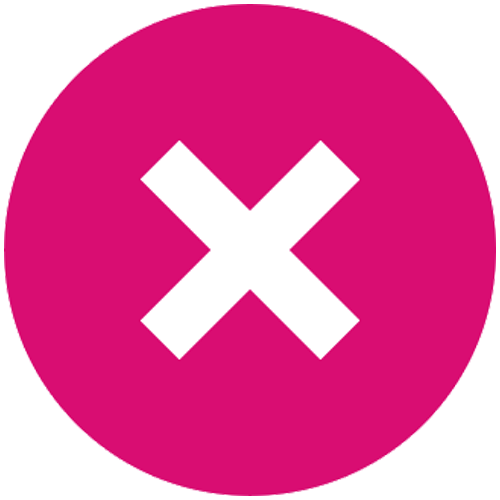 Cons:
Less versatile storage options than some other bags
The Ninja Survival Day Pack from SOG is a piece of gear that can serve you well in a variety of situations. While primarily built for survival situations, it's also a great standalone backpack for everyday use.
Sale
Ninja Survival Day Pack By SOG
Durable polyester/canvas blend
Fully water repellent
Carries comfortably on your shoulders with yoke-style padded straps
MOLLE webbing for attaching a variety of optional accessories
Built from strong materials, the backpack is fully capable of holding up in tough environments. It's made out of rugged polyester and canvas blend. The material isn't just tear-resistant. It also repels water to keep your gear dry through the roughest storms.
The backpack has some great comfort features, too. Flip it over on its back and you'll see several thick panels of foam. The foam support both shoulder blades and your lower back.
To combat the heat, the pads are covered in breathable mesh. They promote air circulation to keep the sweat at bay.
Similar padding is used on the shoulder straps as well. The straps are contoured, which helps prevent them from digging into your shoulder when you're carrying a heavy load. Meanwhile, a horizontal strap over the chest can manage the weight and stop the straps from slipping off.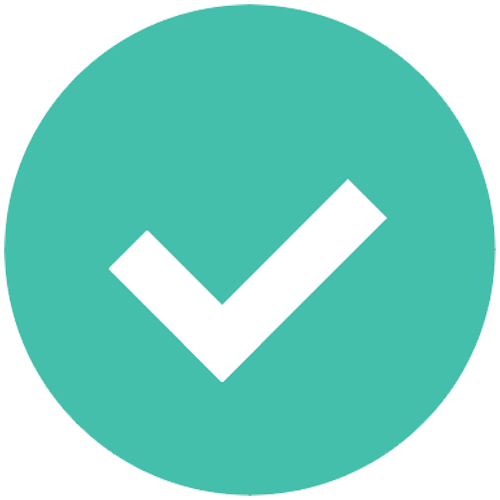 Pros:
Very comfortable shoulder straps
Strong polyester/canvas materials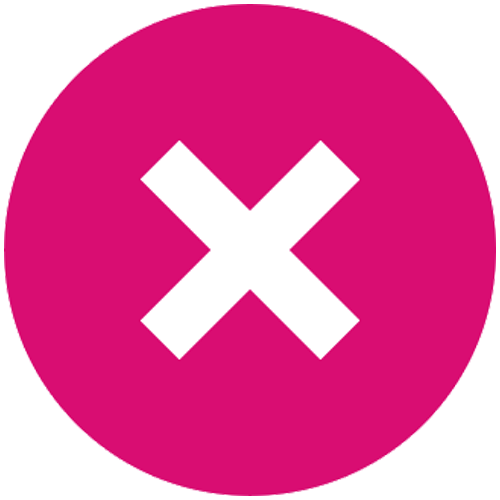 Cons:
Smaller capacity than most survival backpacks
Available in a slew of colors, this survival backpack from CVLIFE is great for blending into your surroundings. With the camo colors, you can stay hidden from wildlife as you trek through the mountains.
Sale
Tactical Military Army Rucksack By CVLIFE
Backpack is made of water- resistant 600×600 oxford fabric
Comes with three detachable compartments
MOLLE system allows you to easily attach outdoor gear
Adjustable dual density ventilated mesh shoulder straps
If you need to be discreet in public, the bag can be simplified to remove some of the "tactical" features. When fully assembled, this is a heavy-duty bag with all the fixings you would expect from a survival-focused piece of gear. But, the three large external compartments are fully removable.
Pop off the side bags for a more streamlined shape. Or, you could remove the entire front storage compartment and use it as a smaller shoulder or waist bag!
The backpack has tons of space for all the essentials. When all of the compartments are attached, you're looking at 60 liters of space. Several organizers inside help keep things in place.
Your equipment stays in place thanks to the smooth metal zippers. The zippers are strong enough to withstand the elements. For added protection, each zipper is covered with rain-diverting flaps as well.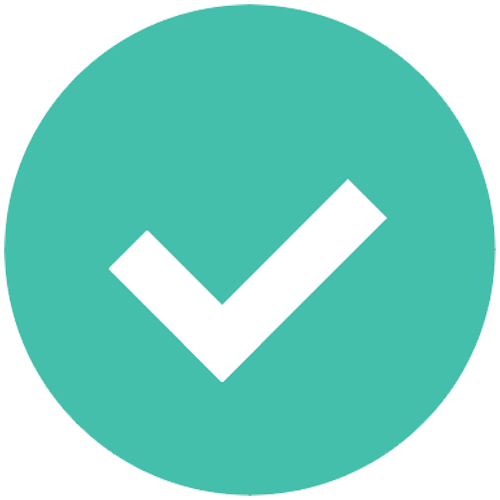 Pros:
Large storage capacity
Handy detachable compartments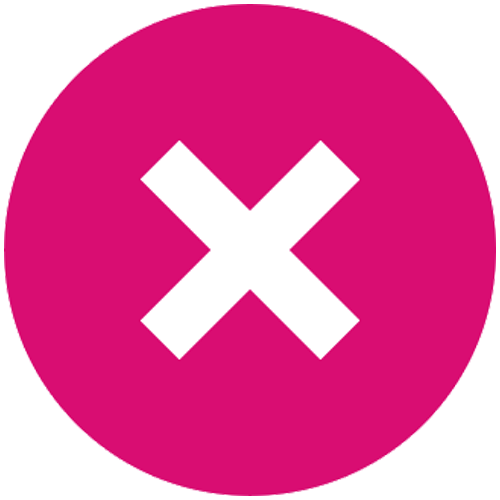 Cons:
Shoulder straps could be more comfortable
Detachable compartments can feel a bit clunky at times
You can't go wrong with a large-capacity bag like this one from Tesinll. The backpack is sporting a capacity of 45 liters!
45 Liter Survival Backpack By Tesinll
Backpack has a capacity of 45 liters
4 zippered compartments with internal organizers and a hydration bladder pouch
Double-stitched and heavy duty zippers
Comes with complete MOLLE system
Of course, you don't have to use all of that space if you don't need to. Four compression straps on the side of the backpack allow you to make adjustments as you see fit. Keep them tight to streamline the shape of the backpack or loosen them up to get as much storage space as possible.
When fully loaded, the comfortable shoulder straps will help you manage the weight of your equipment a bit. The straps are covered with padding and ventilated mesh for comfort. But that's not all.
The straps feature a 12-inch drop. This is advantageous because the drop positions the bulk of the weight in the center of your back. It keeps the mass off your shoulders and upper back, which should help you avoid fatigue.
There are several points of adjustments on the strap system, so you can get things just right.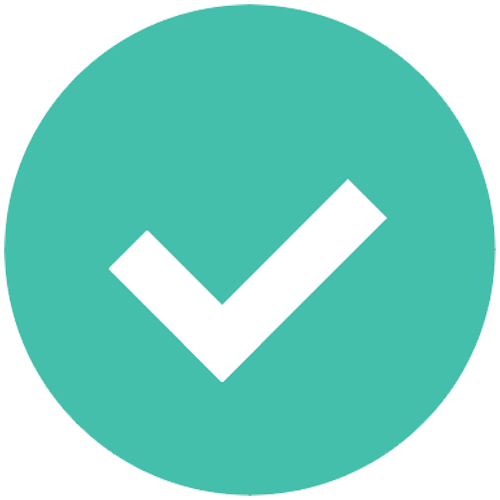 Pros:
Comfortable shoulder straps
Great weight balance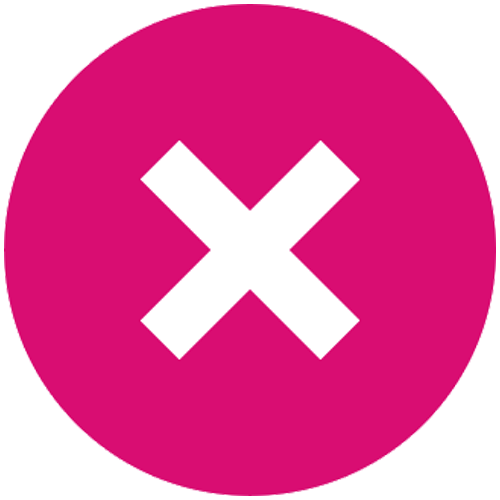 Pros:
Comfortable shoulder straps
Great weight balance
Here's another solid choice from Mardingtop. This one is a lightweight model that's still versatile enough to aid you in survival settings.
It's not as expandable as some other backpacks on the market. But, Mardingtop more than makes up for that with the external straps. The back and sides are covered in straps!
You can use them to fasten smaller items. They're great for keeping frequently-used items within reach, too. Thanks to the arrangement of the straps, keeping things secure is a cinch.
The backpack is made of water-resistant polyester. The material is tough, yet lightweight. It holds up well to the elements and won't experience damage if you toss it around. Plus, the bag features reinforced stitching throughout, which only helps to add durability.
All in all, this survival backpack feels very light on your back. It might not have the same amount of internal storage as larger backpacks, but it can help improve mobility and speed.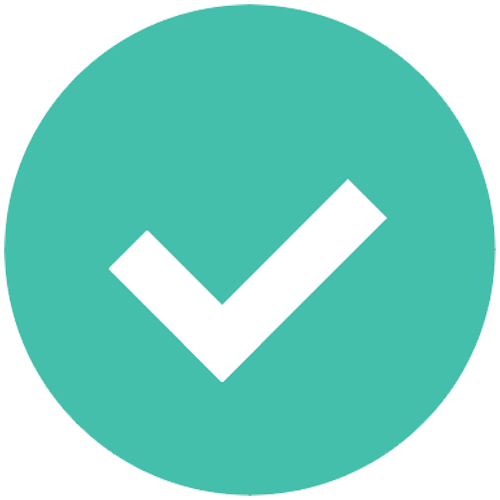 Pros:
Under the radar design
Great fit
Solid weight distribution on your back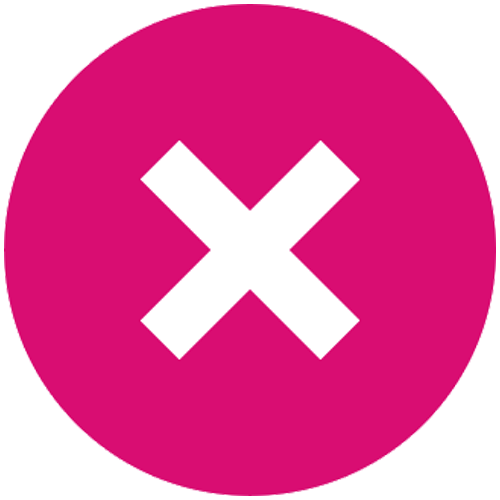 Cons:
Need the 35L for most survival purposes
Rain or shine, the Loowoko backpack keeps all of your gear safe. This is an extremely comfortable backpack that manages to provide 60 liters of storage!
A favorite among survivalists and wilderness junkies, the backpack is built to withstand the elements. The bag itself is quite water-resistant. It's made out of polyester ripstop, which repels water and prevents accidental ripping.
However, Loowoko has added another layer of defense against heavier rains. The bag comes with a fully waterproof rain cover. It slips over the entire bag and stops water from seeping in. Even still, it provides clear access to the straps so that you can continue on with your adventures.
Inside, the bag has some handy features, too. There's a separate shoe compartment, which is perfect for dirty hiking shoes or wet clothes.
There's also a comfortable S-strap system. The straps are adjustable and feature a curved design that can take much of the load off your back.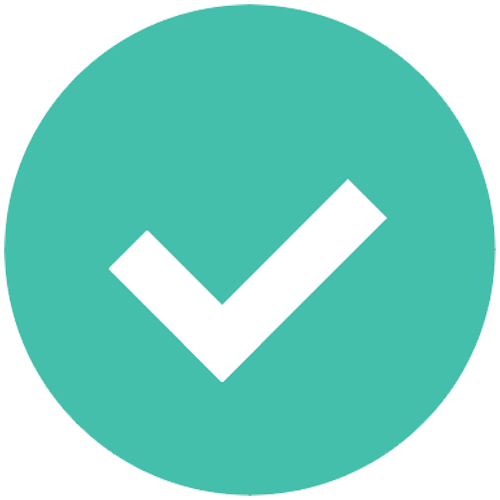 Pros:
Strap system maximizes comfort
Waterproof rain cover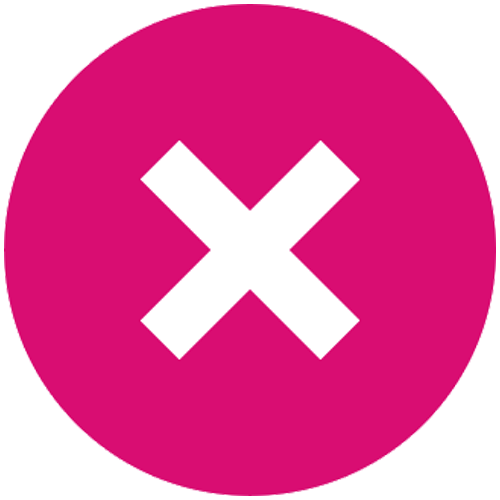 Need a backpack that will improve your mobility as you travel? This backpack from HDE may be the solution you're looking for.
It's a streamlined backpack that's lightweight and easy to carry. It only holds about 20 liters of gear. But, where it lacks storage it makes up for in comfort.
The backpack is slim and doesn't get in the way. While other backpacks focus on the width to create more storage space, this one is all about keeping your profile as small as possible.
To keep the bag against your body, it features several strong buckles. There's a buckle to move the weight of the equipment to your waist. A secondary buckle connecting the straps wraps around the chest as well.
The straps on this backpack are very comfortable, too. Heavy padding and a wide design ensure that the straps don't dig into your skin even with heavy equipment. Thanks to multiple adjustment points, you can get a comfortable fit no matter what you're carrying.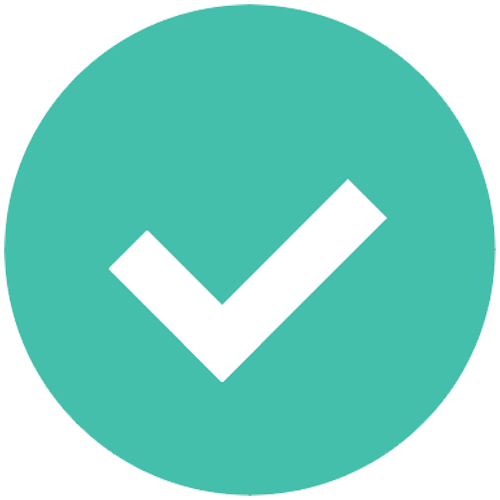 Pros:
Spacious despite the small footprint
Durable waist strap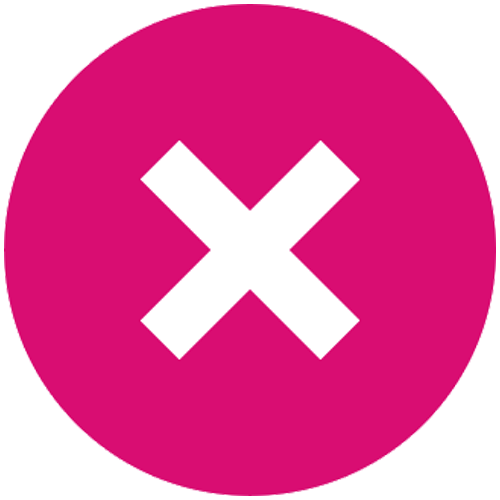 Cons:
Small capacity
Protrudes outward which can cause fatigue
11. Durable 35L Military Tactical Backpack By LHI
This survival backpack from LSI is perfect for keeping your items secure. At face value, this looks like other tactical backpacks with all of the storage you would need in emergency situations.
However, upon closer inspection, you'll see that there's an innovative anti-theft feature. The front of the backpack has elastic bands that you can use to secure items. Those straps also secure a Y-shaped strap.
The elastic webbing covers the primary buckle. When fully loaded and secure, thieves will not be able to slip the backpack open. It takes several steps to gain access, which slows them down and buys you some time!
If you don't need this anti-theft system, you can remove it to gain quicker access to your gear.
Overall, the backpack is very durable. Most of the exterior is made out of Oxford cloth. The cloth is treated to repel water. Pair the rugged material with several buckles, reinforced stitching, and strong metal zippers, and you have a secure backpack that you can trust.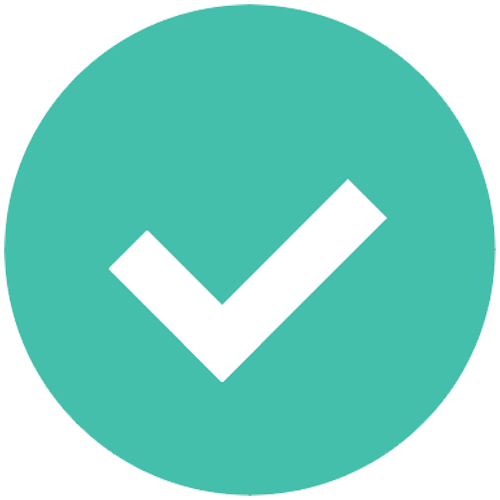 Pros:
Great weight balance on your back
Generous main compartment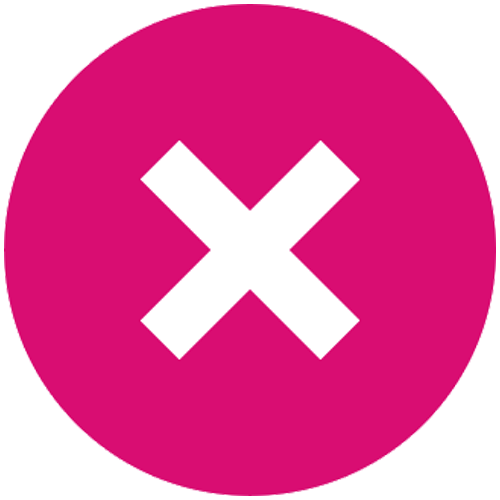 Cons:
Slightly awkward to attach other items to
Here's a backpack that you can customize to meet your exact needs. The Direct Action survival bag has several removable components.
The most notable are located on the sides. The side pockets are equipped with elastic bands, allowing you to expand their storage capabilities as you see fit.
If that isn't enough, there's also a removable flat-pack on the front. The pack is slim, making it perfect for small items or documents that you might need to keep on hands. The pack secures to the front of the back with buckles and straps.
There's also some elastic cord between this flat compartment and the main bag. You can use the cord to sandwich larger items in place.
One cool feature of this backpack is the removable waistbelt. When attached to the survival backpack, this waistbelt will manage the weight of your equipment efficiently.
However, you can use it as a standalone waistbelt for those instances when you don't need a full backpack. MOLLE straps let you keep knives, bows, and other gear on hand at all times.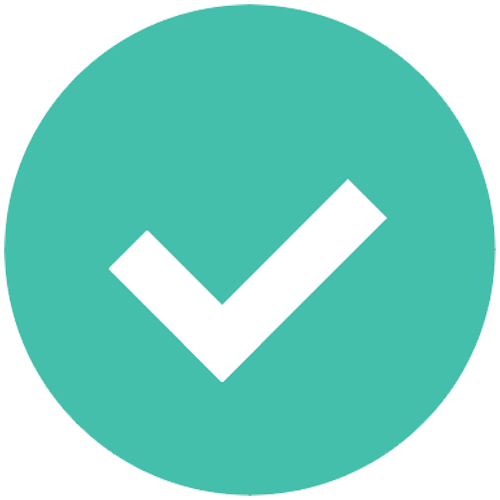 Pros:
Wide variety of compartments
Very comfortable straps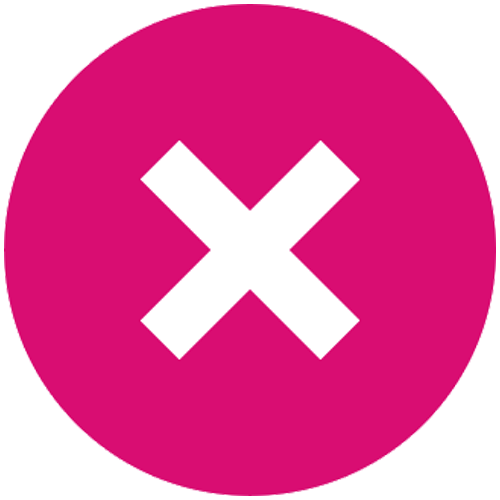 Lightweight and comfortable to wear, the POKARLA survival backpack is perfect when speed and mobility are your top priority.
40L Lightweight Survival Backpack By POKARLA
Made of high quality tear resistant and wear resistant polyester material
Only weighs 0.9 pounds
40L multi-compartment capacity
Chest clip with a whistle buckle work perfectly to distribute the pack's weight
The bag has about 40 liters of storage space inside, which is pretty respectable. However, the shape of the backpack is what sets it apart. It doesn't have any super expansive components or a ton of bulk on the sides.
Instead, the backpack is streamlined and aerodynamic. You can strap yourself in and continue on your trek without having to worry about your gear weighing you down.
The backpack is also sporting some breezy materials. It's made entirely out of polyester. The synthetic material is naturally water-resistant and provides incredible durability at only a fraction of the weight.
Metal zippers secure all of your equipment inside. Meanwhile, heavy-duty straps on the sides let you compress the bag to meet your needs.
For added protection, the backpack features reinforced stitching throughout, too. There are a few simple pockets on the side. Made of mesh, these pockets are ideal for smaller items you want to keep within reach, such as water bottles or snacks.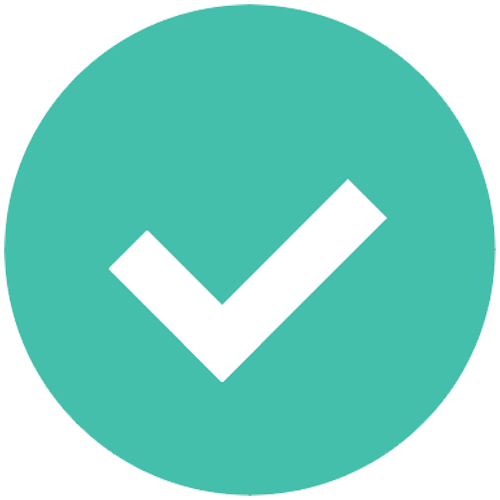 Pros:
Extremely lightweight backpack
Made from strong tear-resistant polyester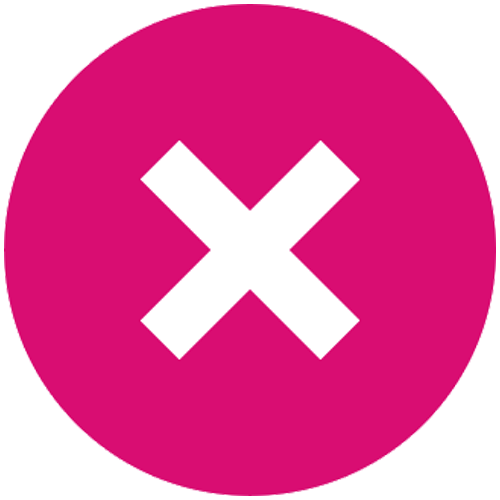 Cons:
Zipper and strap strength is so-so
Why A Survival Backpack Is Important
The best survival backpacks aren't just simple storage accessories like your average daypack. They're designed to be your lifeline in a survival situation.
Often used by military personnel and extreme adventurers, survival backpacks offer more room to keep your essentials within reach. They're meant to get you through several days on your own when you're miles away from civilization.
It doesn't matter whether you're making your way through an established campground or you're roughing it through unexplored territory, having a survival backpack is a must. These packs will hold everything from your food rations and MREs to your self-defense tools to your first-aid kit.
Most survival backpacks offer significantly more room than traditional bags. Not only do they have more interior space, but some backpacks have external straps or MOLLE systems for even more flexibility.
Furthermore, survival backpacks are built to last.
Who knows what kinds of conditions you're going to encounter on your adventures! A survival backpack has to keep your gear safe, dry, and ready for use. Thus, durable fabrics and top-notch construction are common features you can expect.
No matter where your journey takes you, survival backpacks are there to keep all of your potentially life-saving equipment on you at all times.
But why use a survival backpack instead of a traditional rucksack or duffel bag? Beyond the durable build and space-efficient design, these backpacks also have one more important benefit: comfort.
Your survival gear is going to weigh you down more than you realize. Even if you choose lightweight tools and limit your load to just the essentials, you're going to have a lot to lug around.
All that extra weight can strain on your back and shoulders, which will only increase your chances of injury in a survival setting. Many survival backpacks help to mitigate those risks by putting most of the weight on your hips rather than your shoulders.
This is usually accomplished through waist straps and some clever load distribution. Not all survival backpacks will have these features, but it's a common trait that these accessories share.
By removing the load on your back, you can move through your environment efficiently without becoming over-encumbered by your equipment.
Ultimately, survival backpacks are there to serve your needs. There are several types of backpacks on the market today, allowing you to get a model that works for whatever environment you're in.
Traits Of the Best Survival Backpacks
A good survival backpack can make a world of difference when you need it most. But, there's no universal design that's going to work for everyone.
Designs and features can vary widely from one brand to the next. The key to being prepared is having a backpack that covers your needs to a tee. Think about how you plan on using your backpack and choose a model that covers all of your bases.
To make things easier, here are some good broad traits that you need to consider during your search.
Storage
What good is a backpack if it doesn't have enough room to store the things you need?
Survival backpacks come in a range of sizes. It's important to choose a size that's appropriate for its planned use.
Generally, bigger backpacks with a larger capacity are best when you need several days of gear on hand. These backpacks usually have an internal or external frame that opens up the interior nicely for your equipment. Some models can support you up to a week in the wild.
Larger backpacks are great in terms of storage. But, there's a tradeoff when it comes to mobility. Even with great comfort features, large survival backpacks are going to be more cumbersome than smaller alternatives.
Small, lightweight survival bags are available. Ideal for short trips, these backpacks don't have a ton of storage room. However, they can help you move faster and complete your expeditions more efficiently.
You can overcome space limitations a bit if you choose a backpack with external storage. Straps, MOLLE panels, and elastic bands are a great way to keep frequently used gear at the ready. You can use them to hold self-defense weapons or trekking tools.
Keeping those tools on the outside of the backpack will maximize your storage capabilities.
Comfort
Speaking of comfort, it's always a good idea to look for features that will help you stay safe and mobile on your adventures. We've already talked about how the size of the backpack will affect the way you move. So, what other features do survival backpacks have to help with comfort?
Well, one design element to consider is the framing. The framing refers to the structural elements that help the backpack hold its shape.
Some backpacks, such as rucksacks, don't have any framing at all! They're fine if you want to have a backpack that stows away easily. But if comfort is a top priority, you'll want to choose a model with some type of built-in framing.
Internal framing, such as stiff rods or piping, plays an important role in weight distribution. Typically, frames work to center the load and prevent it from weighing down your shoulders.
Another comfort feature to look for is hip or waist straps. These straps work in tandem with the framing to move most of the load onto your hips. Ideally, a properly-fitted backpack should put more than three-quarters of the weight onto your hips.
Straps help to achieve that, letting you navigate comfortably. These comfort features can decrease your chances of injury while also giving you more endurance to keep moving forward.
If you want to be as comfortable as possible, you can take some measurements to find the best backpack for your body. With the help of a friend, measure the height from the base of the neck down to the hipbone.
Then, measure your waist around the pelvic bone.
Use those measurements to find the perfect backpack. If you don't see one with the exact numbers you need, don't worry! Most are adjustable so that you can fine-tune the fit how you like.
Waterproof
No matter how well-prepared you are, there's no stopping Mother Nature! The last thing you want to deal with in a survival situation is the effects of rain.
Chances are, your survival backpack is going to hold your food, extra clothing, firestarters, and a ton of other equipment that's easily damaged by rain.
A survival backpack that's waterproof will protect all of that gear from the elements.
Many backpacks utilize naturally water-resistant materials. Some will have additional coatings to help water slide off rather than soaking through.
Whatever the case may be, this is a feature that you can't go without.
Strength & Durability
To piggyback off waterproofing, you also need to make sure that the backpack you choose is built tough. Imagine making your way over some tough rocks or hard terrain only for your backpack to suddenly tear under the weight of your gear.
Simple materials just can't hold all that weight. Not only that, but they could easily damage the second you snag it on a stray tree branch or rock.
Most survival backpacks these days are made out of resilient materials that hold up to all kinds of wear and tear. Natural materials, such as leather and canvas, are very common.
However, synthetic materials like nylon are often considered the best. Nylon weave is difficult to penetrate and usually has some kind of water-resistant finish as well.
Pay close attention to seams and straps, too. Reinforced stitching is a must-have if you want the most durable storage solution possible.
Doesn't Attract Too Much Attention
Here is something that many fail to consider when preparing for survival situations. How do you think people are going to react when disaster strikes? If you're walking around with a backpack that looks like its filled with survival gear, you instantly become a target.
Many seasoned survivalists follow what's known as "The Gray Man Theory." Basically, it states that the best way to survive in extreme situations is to blend in with the crowd.
People go into a state of frenzy in the face of disaster. Survival instincts take over and all decorums of modern society go out the window.
To survive, you must be discreet and get yourself to safety unnoticed.
While tactical-style backpacks are often the go-to, they're not exactly the most discreet. The goal is to slip away from people as quickly and efficiently as possible. Sometimes, that means leaving those large and decked-out bags at home.
There's a fine line between choosing an efficient survival backpack and choosing one that's not going to draw attention. You may have to sacrifice some features to ensure that you can make your way through a scared mob without becoming the target of looting or violence.            
Conclusion
As you can see, picking the right survival backpack for you is an incredibly important task. Being able to rely on the very thing that holds your gear is a necessity, not a luxury.
We hope this list of the best survival backpacks has made the purchasing process a little bit easier. No matter what you're looking for, we think this list will have something for you!