Choosing the best neck knife for your particular needs is crucial if you're considering getting one. Contrary to popular belief, these weapons aren't all the same.
There are some pretty awful products out there, and that's no different when it comes to neck knives. The quality of some of the knives we've tested is so poor that they should be honestly be banned from stores.
Especially when you consider that these are supposed to be used for self-defense and survival.
So we put together this guide to make finding the best neck knives easy. These weapons are extremely effective (and underrated), but you need a high-quality one to make it worth your while.
You don't want to be fumbling around with a broken blade if things go bad.
Name
BK11 Becker Necker Neck Knife
Minimalist Bowie Neck Knife
Dune Full Tang Neck Knife
Brand
Columbia River Knife & Tool Store
Name
BK11 Becker Necker Neck Knife
Name
Minimalist Bowie Neck Knife
Brand
Columbia River Knife & Tool Store
Name
Dune Full Tang Neck Knife
Our List Of The Best Neck Knives
Putting together our list of the best neck knives was harder than we thought. To be fair, we knew there were going to be a lot of low-quality products to sort through during our research.
But we really underestimated how many there would be.
Seriously, there are awful neck knives being sold right now that have fantastic reviews online. These products that we wouldn't recommend to our worst enemies!
But there are also some amazing neck knives out there as well. And of course, these all have great reviews as well.
This made our initial research process a bit challenging since we were starting with a really large list.
Fortunately, we know some great self-defense and survival experts who could share their hands-on experience. That combined with our own use allowed us to get our list of the best neck knives down to the products listed below.
No matter what you're looking for, we know at least a few of them will work for you.
This is by far one of the best neck knives out there, and probably the most underrated. When we were talking with some no-nonsense self-defense buddies about what knife they liked the most, this one kept getting mentioned.
Ka-Bar BK11 Becker Necker Neck Knife
CroVan carbon steel blade
Used by all brances of miliary and service members
Includes a black plastic, injection-molded, glass-filled nylon sheath
Tested to ensure quality and durability
Ka-Bar didn't mess around when making this neck knife. It's sleek, well designed, durable, and effective. It's made with 1095 CroVan carbon steel that's extremely strong and easy to sharpen. After extended use, this blade barely dulls!
The blade is 3.25 inches in length, which isn't "small" but still compact enough to be concealed easily. When you take the handle into account the whole thing is about 6.75 inches in length.
The carbon steel blade and lightweight handle, the knife itself only weight about 2.5 ounces. This allows for great fluidity during use. When you add the sheath into the mix, the whole thing weighs 8.5 ounces.
The sheath is very impressive as well. It's made from injection-molded glass-filled black plastic that makes the entire thing very impressive. It will keep your knife protected and secure without any problems.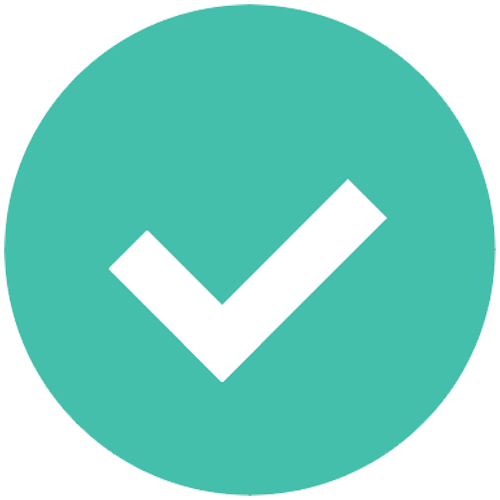 Pros:
Carbon steel blade
Compact design
Lightweight
High-quality sheath design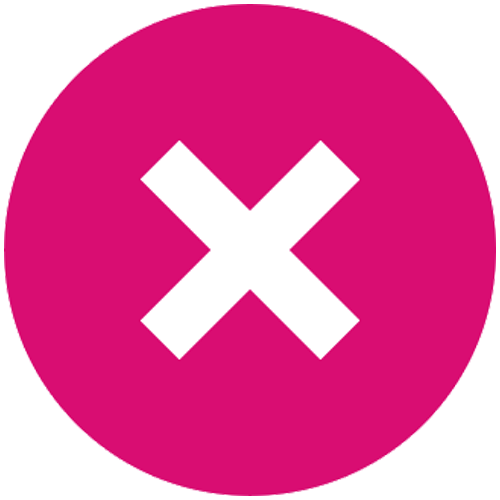 Cons:
Not a "small" neck knife (sort of in the middle)
The handle could be a bit more functional
This is a very popular neck knife, and for good reason. Columbia River Knife & Tool really did an impressive job with this product!
We were blown away by the handle design right off the bat. This is one of the most easy to grip knives we've seen! It fits into your hand effortlessly and leaves no doubt that it will stay firmly in your grasp during use.
The handle is made from fiber that has been infused with polished resin. To be honest, we're not totally sure what that means, but the end result is it feels amazing to hold.
The overall size of this knife is very small and compact as well. The blade is a touch over 2 inches in length, and the entire thing is about 5 inches long. This makes it very easy to conceal no matter what you're wearing.
And wow does this blade cut nicely.
If you pick this up for yourself, you'll definitely spend some time slicing up a few test objects. We've cut a lot of stuff over the years and we couldn't resite either!
The Zytel sheath top-notch as well. It barely adds any extra size or weight to the product which makes it a no-brainer for anyone looking for something small that's easy to conceal.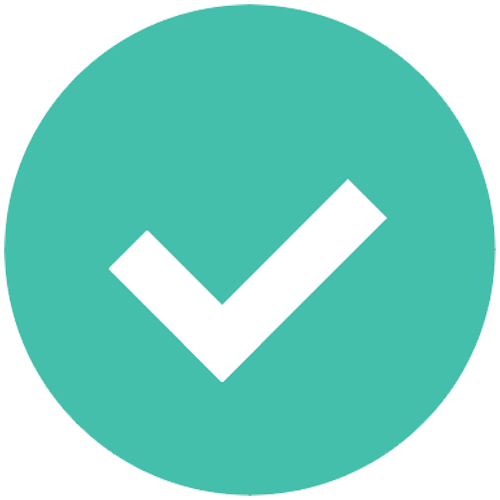 Pros:
Best small neck knife option
The handle is easy to grip
Blade cuts effortlessly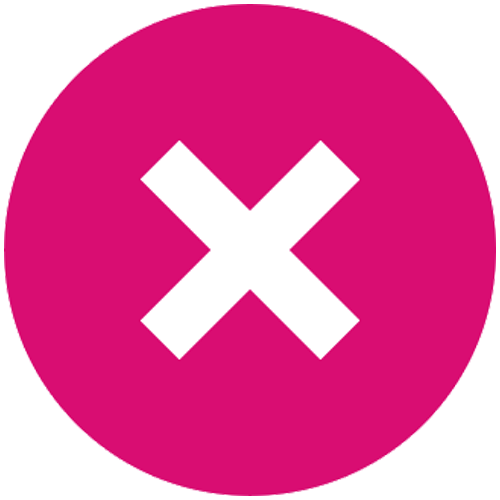 Cons:
Grooves in the handle might not work for smaller fingers
The belt loop is not as impressive as the rest of the product
This is our vote for the best small neck knife on the market. With only a 1.9 inch blade, the Instinct Mini by SOG is compact, portable, and easy to conceal.
SOG Instinct Mini Neck Knife
Weighs only 1.4 ounces
1.9 inch small tactical knife with sheath
Textured G10 handle with finger grooves
Sharp stainless steel blade
SOG has been creating high-quality products in the self-defense and survival space for years. We've personally used a ton of their products and have never been disappointed.
When it comes to functionality, there really aren't any glaring issues with this neck knife. It's just an all-around solid piece of gear.
The stainless steel blade is short, sharp, and easy to wield. The entire knife is only 4.8 inches in length, making it one of the most compact knives on our list. Despite it being so small, it still feels natural to hold.
This is in large part due to the design of the handle. It has generous finger pockets and an easy to grip texture that makes it hard to slip out of your grasp.
Another reason why this is one of the best small neck knives is the weight. It's extremely light at only 1.4 ounces! This makes it easy to carry without sacrificing strength and durability.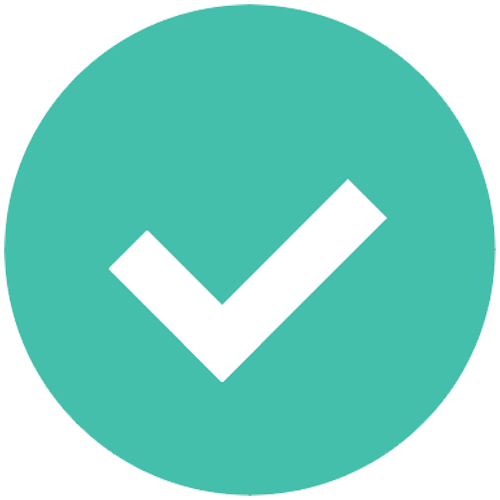 Pros:
Very small and compact design
Durable and sharp stainless steel blade
Lightweight build is easy to carry around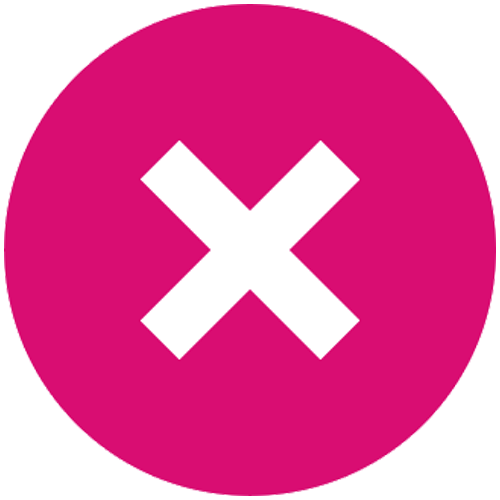 Cons:
Initial tuning isn't as straightforward as it should be
This neck knife has a slightly different design than a lot of the others on our list. It's long and thin like a straight razor (or a mini sword). It's also one of the best-looking knives we reviewed, with a sleep black oxide coating on the blade.
Sale
Kershaw Dune Full Tang Neck Knife
3Cr13 stainless steel provides excellent strength and stability
Lightweight injection molded nylon handle for increased strength
Molded sheath with lanyard security snaps the knife into place
Easily carried around the neck, in a pack, bag, purse, pocket, glovebox, toolbelt, emergency kit and more
The blade itself is 3.8 inches long, and the entire knife comes in at 7 inches in length. This might be too long for some people but in our opinion, the lightweight (this knife only weighs 4 ounces) and thin design makes up for it.
The sheath is molded to fit the blade perfectly and allows the knife to snap into place nicely. You'll never feel like your neck knife is going to fall out of the sheath with this product!
If you're fine with a slightly different and lengthier design than some of the others, we think this is a great option.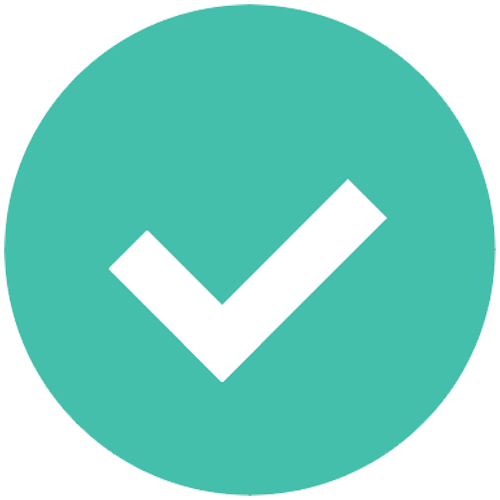 Pros:
Sheath is very secure
Easy to handle and grip
Build quality of the blade is very impressive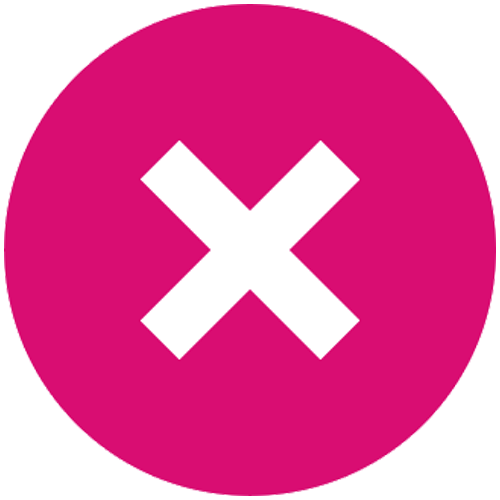 Cons:
A little on the long side
The lanyard won't blow you away
This is the second neck knife from this brand on our list, but we love the shape of it.
Sale
You get a compact fixed blade with a multi-grip sheepsfoot design. The full-tang blade brings the edge down flat, and the finger choil provide a good grip.
In addition to its design, this knife is lightweight and durable. Weighing less than 2 oz, this blade is made of stainless steel with a good-looking sating polish.
The blade itself is 2.3 inches and the whole knife is only 4.3 inches. Along with the knife, you get a hard-molded nylon sheath with a belt flip, as well as a 14-inch black steel lanyard.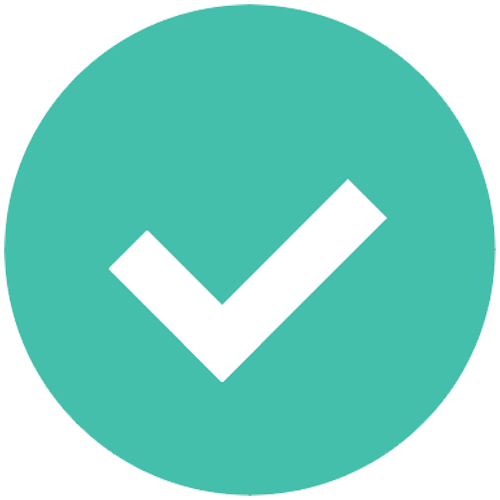 Pros:
Lightweight
Flat edge
Utilitarian design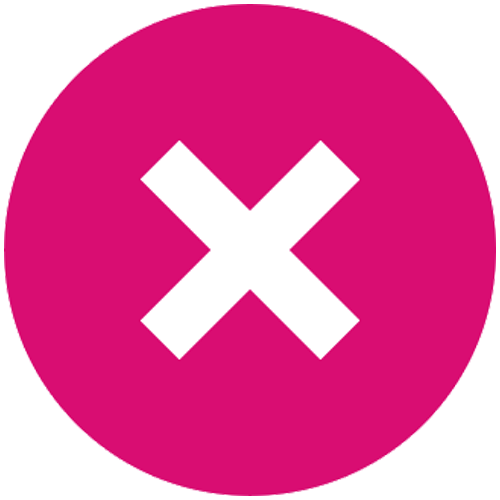 Cons:
Finger grip is not ideal for all needs
This is a solid all-around neck knife that can be used in a variety of situations (self-defense, survival, etc.). It's also quite small which makes it a great everyday carry solution.
Spyderco Ark Fixed Blade Neck Knife
Sharpened blade with no serrations or teeth
Fiberglass reinforced nylon handle
Comes with bevels that are ground with a concave radius
Highly evolved ergonomics to minimize fatigue and increase cutting power
One of our favorite features about this knife is the handle. It's made from fiberglass-reinforced nylon that's textured and extremely durable. This is something we love to see in fixed blade knives.
Despite not having any finger ridges, it's still easy to hold and use. This is a knife we never worried about dropping.
The blade is only 2.5 inches in length, while the entire knife comes in at just under 5 inches. It's also a mind-blowing .96 ounces! That crazy weight to strength ratio is seriously impressive.
The sheath is very secure but comes at a price. It makes carrying the knife a bit more bulky than we would like, which is the main drawback of this product in our opinion.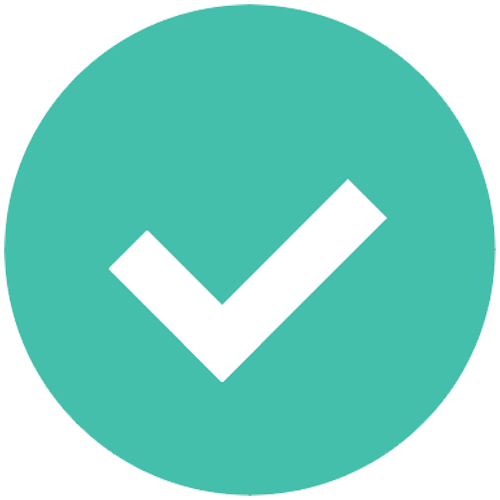 Pros:
Excellent handle build quality
Impressive strength to weight ratio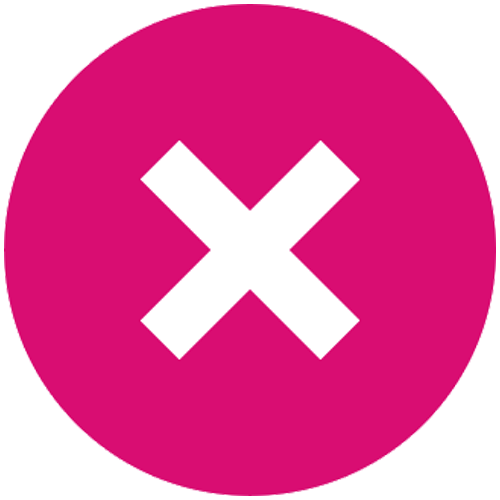 7. Rapid Deployment Tactical Neck Knife By Sheffield
This neck knife looks like it means business. From the deep finger grooves to the aggressive angle of the body, it definitely feels like a serious tool when you're handling it.
Sheffield 12152 Bolo 2.15
Has a 420 stainless steel blade for maximum strength and durability
Features a 3. 25-inch black nylon-fiberglass handle
Offers comfort and a knife-to-handle ratio that maximizes leverage for precision cutting
Features a lanyard opening and a slim design
The 420 stainless steel blade is well-made, durable, and extremely strong. You can really expend a lot of force on this knife without any issues. That makes it a great choice if you foresee yourself using it as a survival tool, not just for self-defense.
The black nylon fiberglass handle is pretty much the most anti-slip handle we've come across. From the finger grooves to the texture, there's no excuse for this knife to slip out of your hands!
The sheath is well-made and stores the knife in a very secure fashion without getting too bulky. We recommend upgrading the lanyard, but that's an easy and cheap fix.
The entire knife measures at just under five and a half inches in length (2.15 for the blade and 3.25 for the handle). This is a good length that balances being compact with the value of easy handling.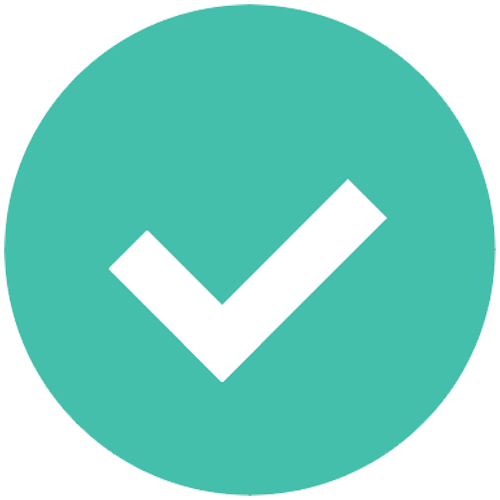 Pros:
Finger grooves make it easy to grip
Strong stainless steel blade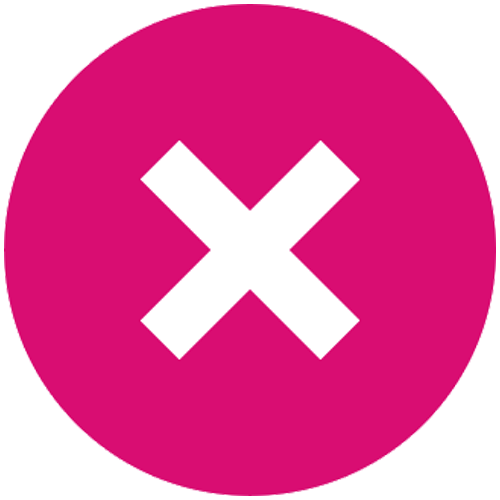 Cons:
Removing it from the sheath is a little sticky
Might need a little initial sharpening
If you're looking for a small neck knife, this might be the one for you. Coming in at just 3.4 inches in length (with the blade making up only 1.3 inches of that), this is one of the most compact knives out there.
James Gibson Pinch Fixed Neck Knife
Small and compact design
Made from a slab of 1095 carbon steel
Includes a unique molded neck sheath with secure magnetic retention
Stone washed black oxide finish
This fixed blade only weighs one ounce too! You can carry this around your neck or store it pretty much anywhere without issues. That means it will always be available when you need it.
The carbon steel blade has a nice black oxide finish that gives it a clean look. You will have to do a little bit of ongoing care and maintenance to make sure it doesn't rust, but that's not a big deal.
The sheath uses a magnet to secure the blade. This was something we were a little skeptical about since some magnet sheaths can be pretty low-quality.
This one was very impressive though! It secured the blade nicely and at no point did we think it would potentially fall out. The one downside of the sheath is it doesn't come with a lanyard, but some solid paracord can solve that for cheap.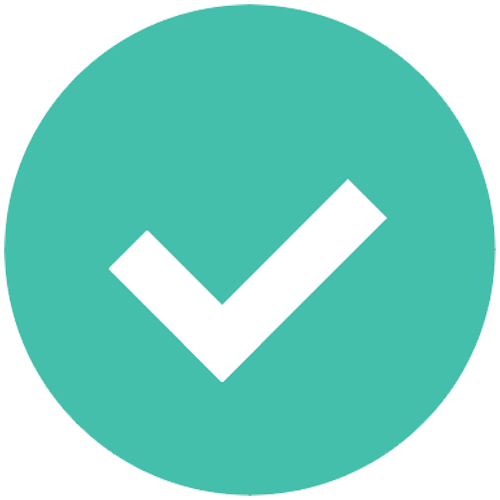 Pros:
Extremely small
Affordable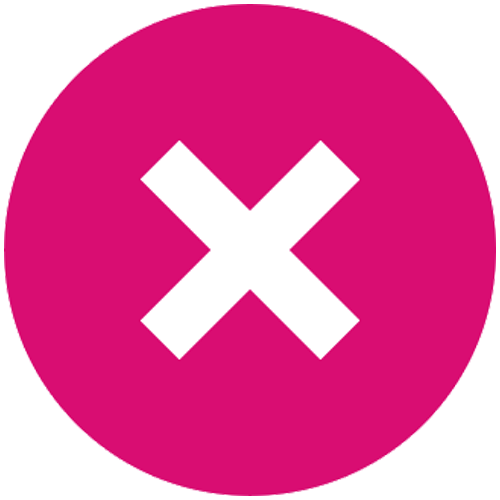 Cons:
No sheath lanyard
The handle can feel a little awkward in larger hands
As you know, we're a big fan of whatever MTECH USA puts out. This neck knife is no exception.
The full tang curved design and the clean handle make for a very effective self-defense weapon. The blade is 440 stainless steel which will hold up to whatever you throw at it, with minimal maintenance required.
Out of all the best neck knives we've looked at, this is on the larger side. The entire knife is 7 inches in length with just over half of that coming from the blade. If you're looking for something small and compact you might want to consider something else.
But if that's not an issue, this neck knife will definitely do the trick. It comes with a solid sheath that feels stable and secure (it is a little bulky though). There is a lanyard included as well, but we recommend upgrading it to some stronger paracord when possible.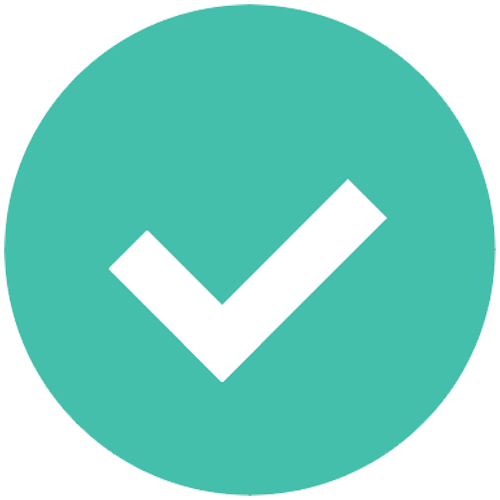 Pros:
High-quality build
Affordable
Easy to grip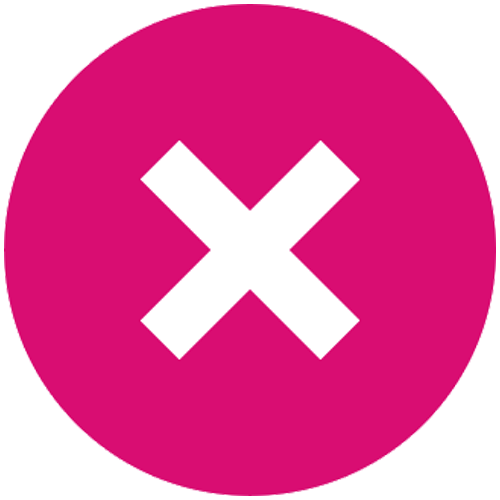 Cons:
A bit on the large side
The sheath is a bit bulky
This is a neck knife that is geared more toward the survival scene (although it can obviously be used for self-defense if needed).
Sale
Survival Frog Neck Knife
Beautiful stainless steel design that fits around your neck
Can easily slice through paracord, rope, and other materials
Contains a navigational compass and signal mirror
Easy to grip G10 handle
Despite all the bells and whistles, it's still a rather small knife overall. The knife itself is 5.5 inches long (the blade is 2.9 inches) which is pretty compact in our opinion.
The blade is made from stainless steel and feels extremely durable. The back end of the blade is serrated which gives you some versatility.
As for the survival features of this neck knife, there's a lot to like. The well-made sheath comes with a compass and signal mirror that are definitely not gimmicks. This is one of those pieces of gear that instantly makes you feel more confident when you're out in the wilderness.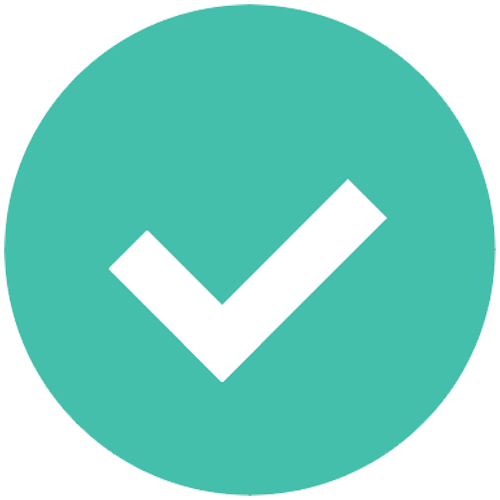 Pros:
Compact design
Comes with compass and signal mirror
Well-made sheath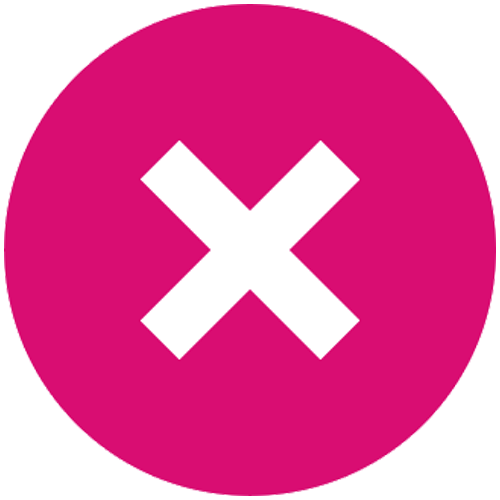 Cons:
The handle is so-so when it comes to grip
Why You Should Have One
Before we jump into our list of the best neck knives, it's probably smart to explain why they're so useful in the first place.
Like a lot of unconventional survival or self-defense gear (like tactical umbrellas for example), neck knives don't get the credit they deserve.
A neck knife is available, discrete, and very effective.
It's always said that the best tool or weapon is the one you have with you. That's no more true than with a neck knife.
It's something you can bring pretty much wherever you go without and problems. Just throw it on when you're heading out the door and you're all set!
Unlike a lot of other self-defense weapons, most people won't even know you have one with you. It rests underneath your shirt and won't attract unwanted attention.
But if the time comes when you need to use it, it just takes a split second to get it in your hands.
This allows you to turn the tables in an instant and give any attacker second thoughts. Neck knives are also very easy to use in a self-defense situation which is yet another reason why we like them so much.
It's also worth pointing out that you can use them as a general tool for daily use or in a survival situation. Having a knife handy is never a bad thing!
What To Look For
When it comes to choosing the best neck knife for you, there are a number of factors to consider. While they're all pretty standard, your preference and ideal use case will dictate what matters to you most.
These are all the main factors that we considered when putting together this list. There are obviously smaller details to look at with each product, but you need to get the big stuff right first.
Desired Purpose
It's important to know what situations you plan on using your knife for. The two most common ones are self-defense or survival.
While all of the best neck knives can be used in each of these areas, most are better at one than the other. For example, a knife with a built-in compass would be more suited for survival, while an easily-concealed knife with a good grip would be better for self-defense.
You probably already know the situations where you'll expect to use your neck knife, so look through that lens when picking your favorite.
Build Quality & Materials
The overall quality of the build is obviously a very important element to consider. You want something that's durable, strong, and low-maintenance.
A knife that falls apart on you is worthless (even if was cheap), so you should always favor reliability and availability first. Remember, you might need to rely on this piece of gear in a life-threatening situation.
Buy accordingly.
Size
Size is another thing to consider, and can usually be figured out when you think about the primary use case for your knife. Smaller is not always better!
If you're planning on using your neck knife for a survival situation, you might be ok with something a bit larger. That's because the extra size might allow for some additional features that will come in handy when in the wilderness.
If self-defense is your priority, something small and concealable is probably a better call.
Sheath Quality
All of the best neck knives have a high-quality sheath, and there's a reason for this.
The sheath is not just a nice to have when it comes to a neck knife. You need something that will keep your blade secure!
Remember, your knife will be hanging upside down from around your neck. This means gravity is always trying to separate you from your gear. A sheath that will keep it close and protected from the elements is essential
Finishing Up
Picking the best neck knife doesn't have to be hard. All you have to do is look at the main factors that impact the effectiveness, and go from there.
No matter what you see yourself using these knives for, we know that there's at least one on the list that will work for you.
If there are any other neck knives you think we should consider, feel free to let us know. If it's one we haven't reviewed already we'll gladly take a look.