Having one of the best AAA flashlights in your bag (or pocket) can be a big difference-maker. Whether it be for a survival situation or simply to be prepared in daily life, these handy tools are worth their weight in gold.
A bright and highly portable light source is always worth having around. And since they're so small, there's really no excuse not to!
All of the most experienced preppers and survivalists we know have a bunch of these lying around. We recommend that you do the same.
Name
66318 MicroStream 45-Lumen Ultra-Compact Personal Flashlight with 1 AAA Alkaline Battery, Breakaway Lanyard, and Removable Pocket Clip
Ti3 EDC Cree XP-G2 R5 AAA Torch Max120 Lumens LED Flashlight
I3T EOS 180 Lumens Dual-Output Slim EDC Flashlight for Camping and Hiking
Tool AAA Mini EDC Flashlight, Pocket-Sized Keychain Flashlight
Name
66318 MicroStream 45-Lumen Ultra-Compact Personal Flashlight with 1 AAA Alkaline Battery, Breakaway Lanyard, and Removable Pocket Clip
Name
Ti3 EDC Cree XP-G2 R5 AAA Torch Max120 Lumens LED Flashlight
Name
I3T EOS 180 Lumens Dual-Output Slim EDC Flashlight for Camping and Hiking
Name
Tool AAA Mini EDC Flashlight, Pocket-Sized Keychain Flashlight
Our List Of The Best AAA Flashlights
At first glance, most of the best AAA flashlights can look the same. Even when you look at some of the specs it can be hard to differentiate between them.
But there are advantages and disadvantages to each of them.
We took the time to look at each of the top AAA flashlights to find out which ones were the best, and rank them to make the buying process easy. We got our hands on them and looked at brightness, durability, usability, and more.
The MicroStream flashlight from Streamlight is a good universal choice for survivalists. Producing roughly 45 lumens, it's bright enough for everyday use and emergency situations. It uses a single AAA battery and provides about 2.25 hours of runtime.
Sale
From a build standpoint, this flashlight is top-notch. The housing is made out of aircraft-quality anodized aluminum. It's incredibly tough. Yet, the flashlight is also light enough to keep on your person. Tipping the scales at a mere 1.04, it's not going to weigh you down.
Not only that, but you can carry it in several ways. There's a built-in clip to attach it to your pocket, bag, or hat. The flashlight is also sporting a keyring and a detachable lanyard for convenience.
Streamlight also applied some great protective treatments to the aluminum for added protection. You're getting a flashlight that resists both abrasive damage and corrosion. To top it all off, the lens that it's made of scratch-resistant polycarbonate.
Operating the flashlight is a cinch. It's a no-frills tool with a simple push-button on one end. Thanks to the slim profile and contoured grip, the flashlight works well for one-handed operation.
Overall, this flashlight is a great choice for anyone. Measuring only 3.5 inches long, it's a flashlight you'll forget you have on you until you need it most!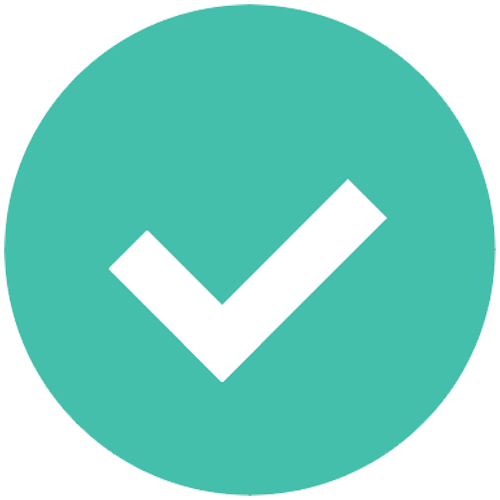 Pros:
Great battery life
Durable aluminum body
Abrasion and corrosion-resistant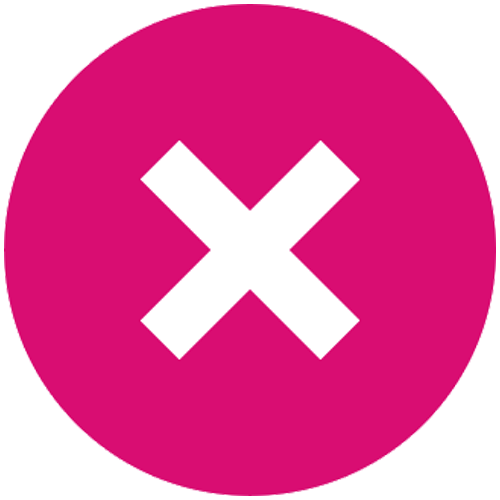 If you're looking for an ultra-compact flashlight, check out this model from ThruNite. This tool is small yet surprisingly powerful. It measures about 2.76 inches long and 0.55 inches in diameter. When it comes to weight, it clocks in at just 0.42 ounces!
Bright Compact AAA Flashlight By ThruNite
Max 120 Lumens with max beam distance of 50m
3 light modes with extra strobe
Convenient twist switch design for better one handed operation
Made from type III hard anodized aluminum
Don't let this flashlight's size fool you. It's packing plenty of power. Thanks to the LED, it provides up to 120 lumens!
The cool thing about this particular model is that it's versatile. You're getting four different lighting modes to assist you in a myriad of situations. For close-up illumination, you can use the firefly mode. It's just 0.4 lumens.
Then, there's the low-light mode, which is 12 lumens. The high mode provides the full 120 lumens while the strobe mode can help attract attention in sticky situations. Selecting the mode for your situation is as easy as twisting a knob. This flashlight uses a twist switch, making it comfortable for one-handed use.
The flashlight is clad in durable anodized aluminum. The material is impact resistant. Plus, it has an IPX-8 rating. It can continue lighting your way even when it's submerged in two meters of water!
The housing of the flashlight has an etched diamond pattern for a better grip. There's also a clip and optional keyring.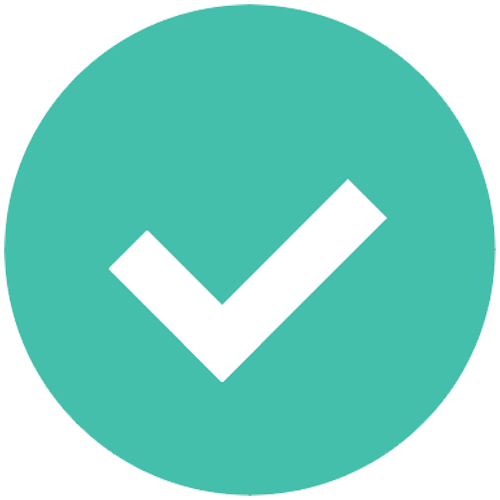 Pros:
Strong light in a compact package
Easy to grip in wet conditions
Strong clip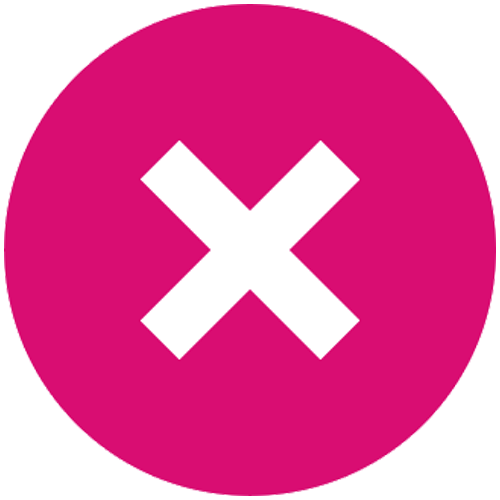 Cons:
Twist mechanism can be tricky to use in certain situations
Here's an affordable flashlight with just the right amount of versatility. One of the standout features of this model is the dual-output switch.
Like other flashlights, it uses a single-button switch on the tail end. However, this switch does double-duty as a mode-selector. The way you press it will change the output.
Lighter presses result in soft momentary light. This mode is great when you need a quick light to find an object that's nearby. Compress the button fully and the flashlight will stay on to provide an impressive 180 lumens of light.
To say that the flashlight is powerful is an understatement! While it only measures about 3.5 inches long, the flashlight is fully capable of providing a powerful beam of light to illuminate your path.
This is thanks to its unique design. Not only are you getting a powerful LED, but you're also getting a TIR optic lens. It helps spread the beam to create a soft and balanced light.
The housing of the flashlight deserves a shout-out, too. It's made of aluminum and features a waterproof seal. The flashlight has an IPX-8 rating. So, it's good for heavy rain and shallow waters.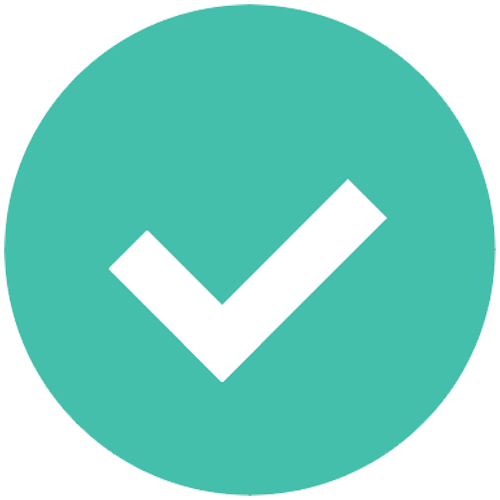 Pros:
180 lumen output even with single AAA
Water resistant aluminum body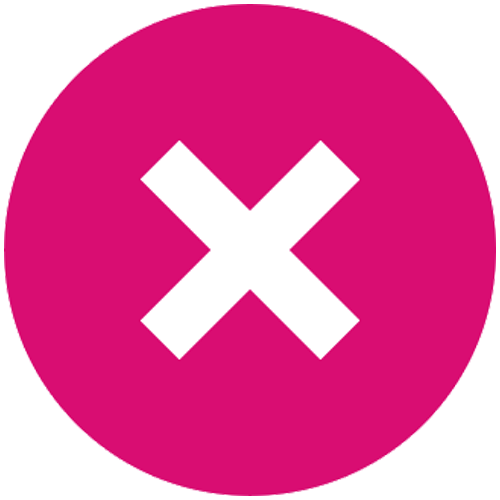 Cons:
Body knurl could be more effective
This flashlight from LUMINTOP is a surprisingly good choice. It's not as well-known as some tools from big-name brands. But, the glowing reviews from current owners speak for themself!
It's an unassuming torch that's fully capable of covering your bases during an emergency.
In terms of size and design, the flashlight doesn't disappoint. It's made of aluminum and features a segmented design. The slender shape features etching for a more tactile grip. Meanwhile, the indented center makes it feel good in the hand during use.
Of course, the design isn't just for looks. Rain or shine, the flashlight is going to serve you well. It can survive heavy rains and accidental drops without missing a beat.
When it comes to performance, you're getting a lot of versatility. Three light modes allow you to conserve power while getting the illumination you need. The low mode produces only 5 lumens. The middle setting produces 32 lumens and the highest mode produces 130 lumens.
There are two ways you select your lighting preference. The first is through the tail switch. With a push of a button, you can cycle through the different modes. Or, you can twist the end cap to get the setting you're after.
All in all, this flashlight surprised us! It's a very capable device that won't break the bank.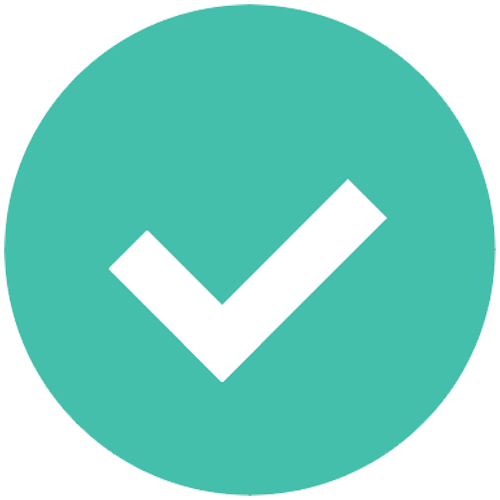 Pros:
High-powered yet affordable
Easy to use on/off switch
Lightweight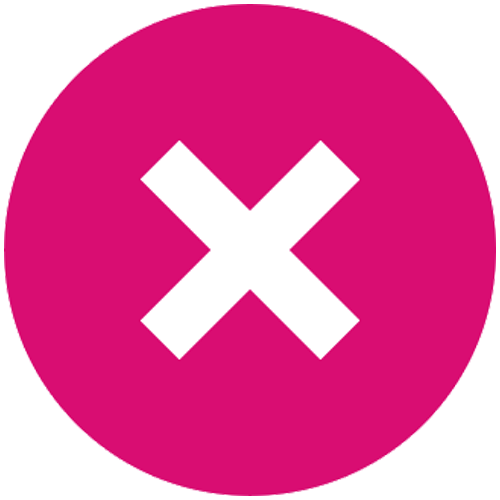 Cons:
Average clip quality (you'll likely want to reinforce)
Whether you attach this light to your glove, hat, or shirt, it's going to provide all the illumination you need! By UltraTec, this pint-sized flashlight has a very impressive output.
K18 Small AAA Max 370 Lumen Flashlight By UltraTac
Side-switch AAA flashlight
Offers up to 370 lumens output
Waterproof and impact resistant
Compatible with AAA Alkaline batteries, AAA Ni-MH rechargeable batteries, and 10440 Li-ion rechargeable batteries
There are three modes in total. Like some other torches on the market, you can easily switch between low, middle, and high modes. This is one of the brightest AAA flashlights out there, you're getting 370 lumens of light!
Rather than a tail switch or twisting knob, this flashlight uses a single side button. Perfectly positioned for one-handed use, the single button cycles through the lighting modes.
A single AAA battery is all you need to take advantage of the flashlight's power. This tool is also sporting some innovative features you never knew you needed.
The first is reverse polarity protection. This feature ensures that the flashlight won't burn out or get damaged if you put the battery in wrong. This is particularly useful in survival situations where you might be fumbling to replace the battery.
Another cool feature is the low-power indicator. When you're running low on juice, the flashlight will stay on the lowest light setting to conserve power. It'll also flash every five seconds to let you know that it's time for a battery replacement.
Those features are simple. But when you're in an emergency scenario, they can be a real life-saver!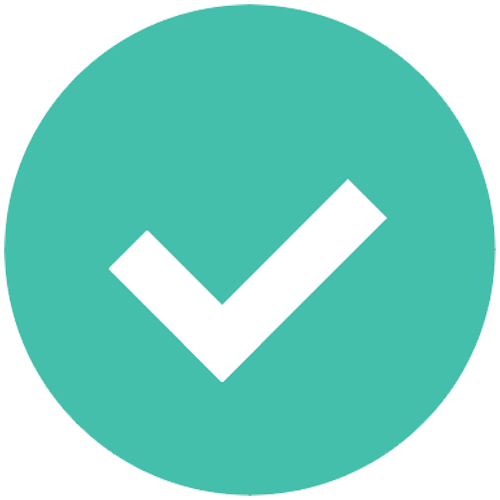 Pros:
Waterproof
Reverse polarity protection
Extremely powerful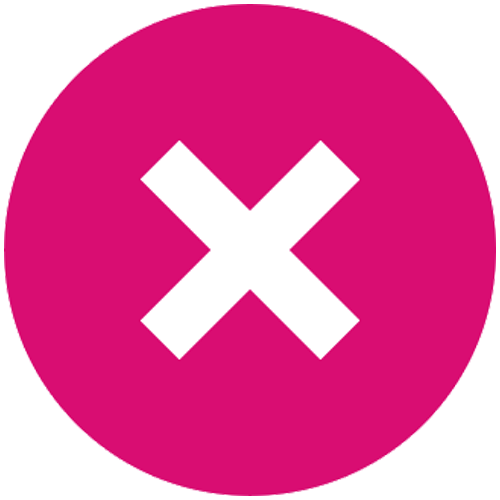 Cons:
Power switch can be hard to use with gloves on
Clad in nickel-plated brass, the Titan flashlight is a thing of beauty! The housing is sleek and feels solid in the hand. It's milled to provide enhanced grip during use. Furthermore, the flashlight has an aluminum core for added strength and durability.
Sale
Titan Ultra-Compact LED Keychain AAA Light By SureFire
Virtually indestructible high-performance LED
Regulated to maximize output and runtime at three useful levels: 300, 75, and 15 lumens
Proprietary faceted reflector creates broad, smooth MaxVision Beam
Convenient head switch to turn on and off
Of course, looks are only secondary when it comes to survival flashlights. Luckily, the Titan also impresses with its performance.
Powering the tool is an included NiMH battery. It also works with a standard AAA battery. Whatever you use, the flashlight is capable of producing up to 300 lumens.
Like other models, it features three adjustable settings. The middle and low levels provide 75 and 15 lumens respectively. The switch to turn on the flashlight and control light settings is on the cap. Just give it a turn!
The Titan is designed to provide as much light as possible. Surrounding the light diode is a multi-faceted reflector. It bounces light efficiently to create a wide and smooth beam.
When you need to light up the path ahead of you, the beam will cover a wide field of view. However, the reflector also disperses light evenly for close-range activity.
If the purchase price isn't a huge factor in your decision-making, this flashlight is worth the consideration.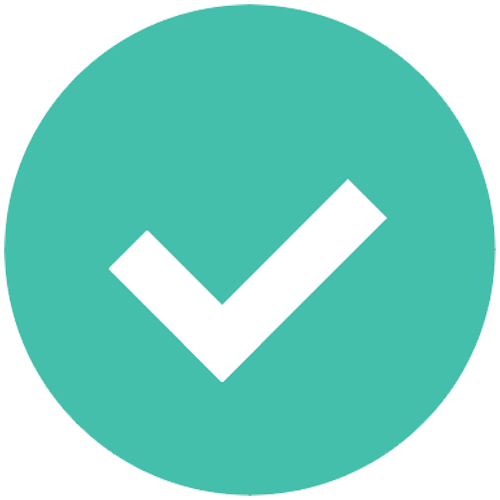 Pros:
Strong output
Sleek design
Durable build quality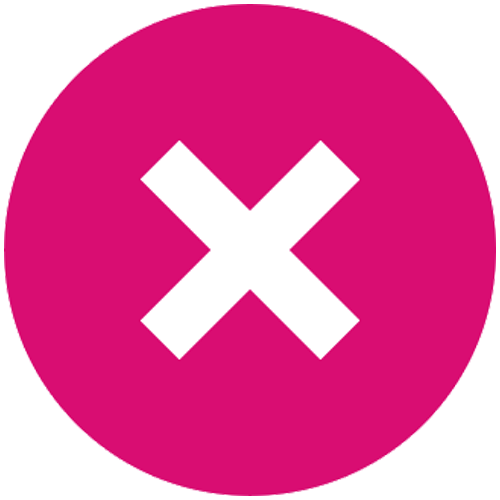 Need a flashlight that you can produce UV light? If so, check out the Fenix LD02 flashlight. It's a dual-output device that can illuminate your path or help you check for fluorescent agents.
LD02 V2.0 70 Lumen Neutral LED Flashlight By Fenix
Stainless steel head and tail switch
High CRI LED appears very similar to sunlight for better color rendering
Easy to use tailcap switch turns light ON/OFF
Ultraviolet LED can also be used to detect fluorescent materials
Commonly referred to as "black light," this unique feature is perfect for inspecting your surroundings. The integrated bulb produces 365mn UV light. Shine it on smooth or porous surfaces to look for germs or body fluids. Whenever exposed to UV light, those fluorescent agents will shine brightly!
The standard white light output isn't the strongest available. However, it provides about 70 lumens of light, which is more than enough for everyday use. You're also getting two lower light modes. The lowest setting only produces a single lumen.
A simple tail switch lets you cycle through the various modes with one hand.
Overall, the flashlight is very well-built. The main housing is hard-anodized aluminum. It's quite tough and can hold up well against impacts or scratches. The front of the flashlight, as well as the switch, are a bit tougher. Those components are made out of rugged stainless steel.
Some other noteworthy features of this flashlight are reverse polarity protection, digital output regulation, and a built-in pocket clip.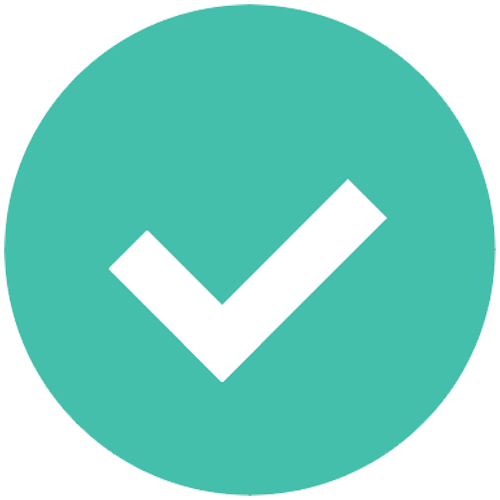 Pros:
Durable stainless steel body
UV light output option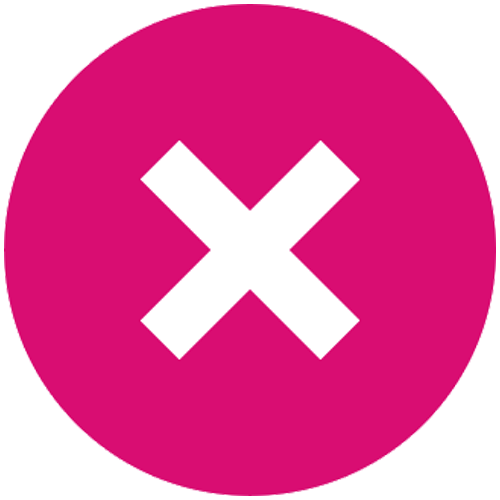 Cons:
Struggle in a wet and outdoor setting
Here's a flashlight that will stick with you through thick or thin! The Pelican lightbulb is relatively simple in terms of features. But, that's not what's enticing about it.
Sale
The biggest benefit of this flashlight is the Pelican guarantee. The brand offers a lifetime guarantee. If the light breaks, Pelican will replace it for free! Thanks to the high-quality build, there's a good chance that you won't need to take advantage of the guarantee any time soon.
The body of the flashlight is crafted out of anodized aluminum. Not only that, but it's IPX-rated. It has a rating of IPX-7, which makes it water-resistant up to 1 meter. The flashlight holds up well to splashes, mud, and heavy rains.
The maximum lumen output is 106. That's for the highest setting. The low setting produces a softer 21-lumen output.
While it's not as bright as some other flashlights on the market, it does have a respectable throw distance. The beam can shine up to 55 meters away, providing clear illumination as you trek through any environment.
The flashlight is compact and light enough to use anywhere. It has a tail switch button for easy operation and a versatile clip, too.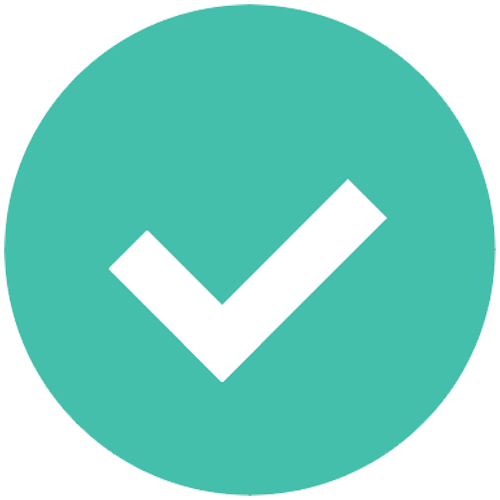 Pros:
Very compact
Made from durable materials
Up to 4 hours of runtime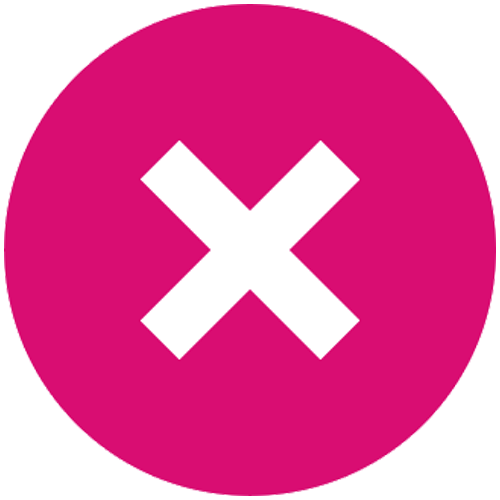 Cons:
Might be a little too small for some hands
If you're all about choosing an affordable flashlight you can rely on, this model from Sofirn may be what you're looking for. This AAA flashlight is very small and lightweight. It's less than three inches long and weighs about half an ounce.
While it doesn't feel as solid as some other flashlights, it's still built quite well. The housing is made from aircraft-grade aluminum. The material is tough enough to withstand whatever you throw at it. Yet, it's light enough to carry or wear.
Protection from the elements is built right in, too. The flashlight has an IPX-8 water-resistance rating. It's also resistant to abrasive damage.
The body of the flashlight is sporting diamond-shaped etching for improved grip. Not only that, but it's available in a collection of color finishes. Choose a mute color for stealth or a brighter hue for visibility.
With this cost-effective flashlight, you're getting a maximum output of 100 lumens. At the highest setting, the flashlight will produce a beam that extends up to 42 meters. The lower setting is significantly softer at 3 lumens, which is ideal for close-up work.
It's not the most feature-rich flashlight out there. But, this tool provides a decent amount of power and protection for its low price tag.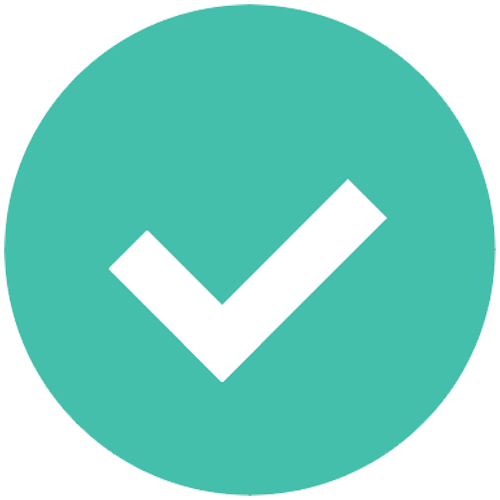 Pros:
Resistant to water and abrasion
Easy to grip body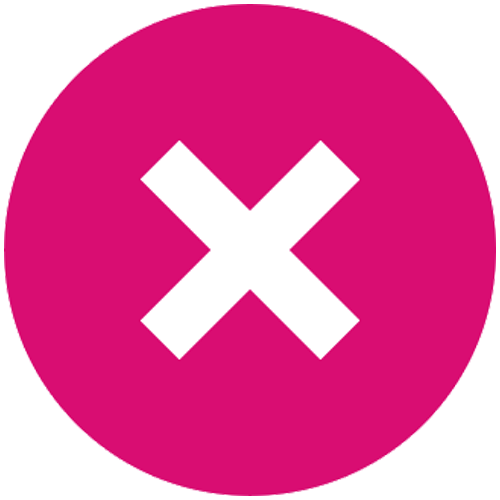 Cons:
Low mode isn't viable light source
Check out this concealable flashlight from JETBeam. It's so small that you could easily keep it hidden in the palm of your hand. Tuck it into a small pocket or clip it onto your clothes for easy access. You won't even know it's there!
The tool has a built-in stainless steel clip. There's also a lanyard loop on the top. It works with traditional lanyard straps or metal keyrings.
Even with its tiny footprint, the flashlight is surprisingly tough. It can continue shining through bumps and falls thanks to its aluminum alloy body. JETBeam uses a lightweight aluminum alloy with military-grade anodizing. This results in a tough finish that lasts.
When you need emergency light, you can choose between three different levels. Twisting the end cap will turn the light on and let you cycle through the various levels.
On the lower end, you can set the flashlight to produce as little as 1.5 lumens for a soft glow. The highest setting produces a wide beam of 135 lumens.
This flashlight is one of the smallest on the market! While not the most powerful or feature-rich, you can stash it virtually anywhere.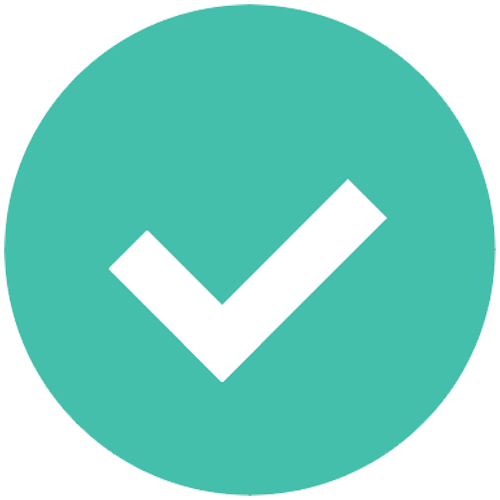 Pros:
Easy twist end cap
Wide brightness range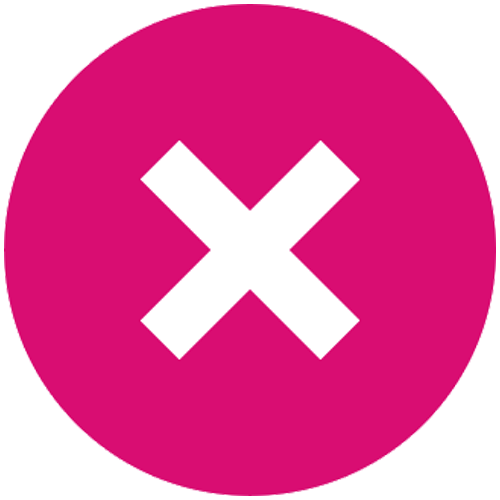 Cons:
Might be a little too small for some
How To Pick Your AAA Flashlight
An AAA flashlight is a handy little tool that can have a huge impact when you're in a pinch. Small enough to carry anywhere, these flashlights are a must-have addition to your survival arsenal.
But before you pick up just any flashlight, there are a few things to consider. Compact flashlights are a dime a dozen in today's saturated market. Unfortunately, not all of them are up to snuff when it comes to survival and general preparedness.
To ensure that you're choosing an AAA flashlight you can rely on, keep the following factors in mind.
Size & Portability
Size is more important than you think! One of the biggest draws of an AAA flashlight is that it's small enough to keep in your pocket, toss in a bag, or attach to a keychain. Large flashlights usually offer more power and better illumination. But, they're far too large to keep on you at all times.
That's where the AAA flashlight excels. You're not getting this flashlight because it's the most powerful. You're getting it because of its convenience and accessibility.
A good AAA flashlight will have a thin and sleek body. It should be barely larger than the battery that's powering it! There are several design variations available.
The thinnest is the penlight. Designed to look like a pen, these flashlights are thin enough to slip into a briefcase or front pocket. Some tools even come with clips or other portability features.
You will also come across slightly thicker flashlights. While girthier than penlights, these models are much shorter. As a result, they're perfect for keychains.
Durability
The last thing you want to deal with in a survival situation is damage to your trusty flashlight! To ensure that your light is always ready, choose a model that's built with durability in mind.
Stick with rugged materials that can withstand some wear and tear. You can easily find flashlights made of anodized aluminum, copper, brass, stainless steel, or even titanium!
Metal flashlights can hold up well to tumbles and drops. Depending on the design, they may even have some shock or water-proofing features.
Brightness
AAA flashlights aren't going to compete with larger torches. There's no getting around that! These flashlights simply aren't made for powerful illumination.
That said, you don't have to settle for a weak flashlight. Aim for a tool that provides no less than 25 lumens. The higher the lumen rating, the more powerful the flashlight is going to be. You can find models that provide several hundred lumens of light.
However, this will also drain your battery faster! Keep this in mind and choose a lumen rating that offers a good balance between brightness and power conservation.
Some flashlights also come with different lighting modes. You might see units with a low-powered mode for close-up work or those with a high-powered mode for a quick burst of power.
Cell Type
For most people, a traditional alkaline AAA battery is going to be the preferred cell type. AAA batteries are readily available, cost-effective, and small enough to take with you on the go.
However, it's not your only option. Some AAA flashlights will also take rechargeable NiMH batteries.
There's no right or wrong choice here. It all comes down to your preferences and needs. Alkaline AAA batteries are great in terms of convenience. But if you don't have replacements, you're out of luck when your existing battery goes out.
NiMH batteries produce less waste. These batteries also have a longer discharge curve, which results in better battery life. The downside is worrying about having a freshly charged battery at all times!
Adjustable Beam
It always pays to have adjustable beam patterns. You never know when you're going to need your flashlight or why. Having the option to choose between different lighting modes can make all the difference.
At the very least, we recommend getting a flashlight that offers a spot beam and a wider flood beam. The spot beam will help you find specific targets or illuminate a small area. Meanwhile, the flood beam is good for lighting up a path.
Your beam options are limited with an AAA flashlight. Remember: this isn't a full-powered torch that's capable of long-throw illumination or an ultra-wide beam. That said, it's still good to have some adjustment options.            
Pick Some Up For Yourself!
Now that you know what the best AAA flashlights are, it's time for you to pick up a few for yourself! We recommend buying more than one and putting them in various places just in case.
One for the car, one to carry with you daily, one in your INCH bag, etc.
If you do this, you'll never be stuck in the dark if things take a turn for the worse.