The best survival radios can be a lifesaver in emergencies and SHTF scenarios. Not only will they keep you informed and allow you to make high-level survival decisions, but they will also make your life easier thanks to their impressive functionality.
That's why putting together a comprehensive list of all the best emergency radios on the market was so important to us. We know the value this piece of gear can provide, and other experienced survivalists completely agree with us.
Name
Kaito KA500 Multifunction Survival Radio
MMR-88 Emergency Hand Crank Radio
Solar Hand Crank Portable Radio For Outdoor Emergencies
Survival Crank Radio With Multiple Power Sources
Name
Kaito KA500 Multifunction Survival Radio
Name
MMR-88 Emergency Hand Crank Radio
Name
Solar Hand Crank Portable Radio For Outdoor Emergencies
Name
Survival Crank Radio With Multiple Power Sources
Our Picks For The Best Survival Radios
Writing our reviews of the best survival radios was actually a pretty straightforward process. Fortunately for us, we had already used a lot of the devices on this list!
This made the task of putting together a list of high-quality emergency radios quite easy. We took our top picks, investigated others that were recommended by survivalists we trust, and compared them to one another.
The result is the list that you see below. It doesn't matter if you're a prepper, a survivalist, or simply someone looking to protect their home a bit more, you'll be happy with the survival radios below.
Also Read: 11 Best Places To Live Off The Grid
This model from Kaito is a prime example of emergency preparedness done right. The most notable feature of this radio is its bevy of power sources. You're not just getting one or two power options. You're getting six!
Kaito KA500 Multifunction Survival Radio By Kaito
6-way powered radio with hand crank generator, solar panel, compartment for 3 AA batteries
Comprehensive coverage of AM, FM, 2-band shortwave and 7 pre-programmed NOAA weather channels
Works as an emergency mobile battery charger
Built-in NiMH rechargeable and replaceable battery pack
Made of strong premium impact-resistant and water-resistant ABS material
You can use traditional AA batteries or keep the built-in NiMH battery pack charged up. There's a 5V AC/DC input with a wall power adapter, but the adapter is sold separately. There's also a sizable solar panel on the rear and a hand crank on the side. Needless to say, the radio has all of your bases covered.
If that wasn't enough, this unit is built tough, too. It's made of impact-resistant ABS plastic. The material is thick and helps absorb shock. It also happens to be water-resistant for good measure. This is an area where we'd give this product the edge in the popular "Sangean MMR-88 vs Kaito KA500" debate.
In terms of performance, this radio has all the features you need. There's a quick dial to tune in to one of seven NOAA weather bands. You can also turn the system on to receive NOAA weather alerts in the event of severe emergencies (PEAS – Public Emergency Alert System).
Thanks to the telescopic antenna, the radio is very sensitive. It can pick up distant radio signals to ensure that you're always in the know.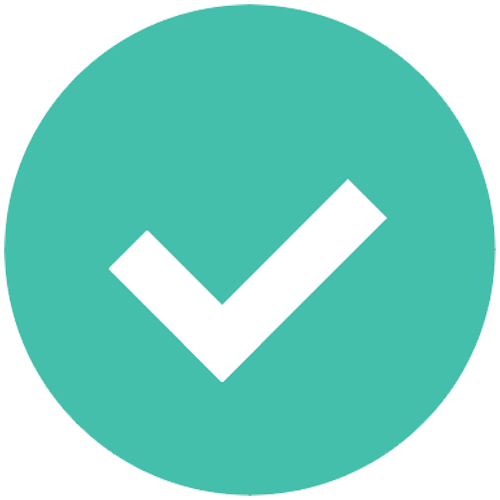 Pros:
Shock and water resistant
Multiple power source options
Wide variety of useful functions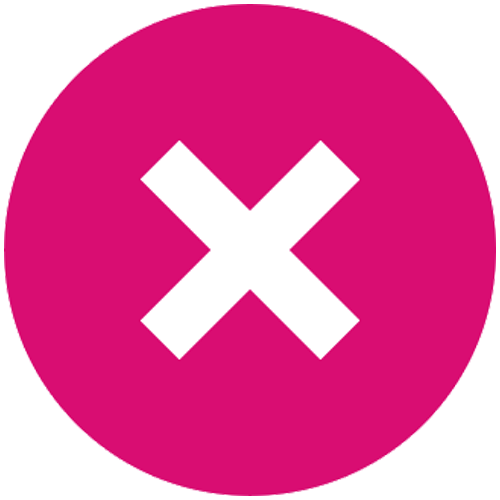 Cons:
Reports of wiggly USB sockets on some units (we didn't have this problem though)
This sleek radio from Sangean is compact enough to fit into your emergency kit. But even with its small size, this radio comes with a ton of great features that can make all the difference during an emergency.
Sale
Sangean MMR-88 Emergency Hand Crank Radio
Powered by hand-crank Dynamo, solar panel, and DC in
Illumination Lamp, charging LED indicator, weather alert LED indicator, adjustable LED flashligh, and emergency buzzer
Digital tuner with 19 random preset stations receives all 7 NOAA weather channel and reports
Durable build quality to handle the elements
On the front of the radio, you'll see a simple LCD screen. The screen displays the time and helps you operate the digital tuner. In addition to AM/FM bands, the radio can access all seven NOAA channels. There's a handy alert button on the front for quick access.
The radio can also provide visual alerts. In the event of an emergency broadcast, the device will flash to warn you.
If you need some extra features, this radio has you covered. It features a powerful LED flashlight. There's also an emergency buzzer that produces an audio signal for rescuers.
All of the features on the radio stay powered thanks to the multiple energy sources of this unit! On top, you'll see an integrated solar panel. Just put the radio in the sunlight for a few minutes to get plenty of power for the radio broadcast.
There's also a hand-crank generator on the back and a rechargeable lithium-ion battery inside. You can also use this unit to charge your other gadgets thanks to the external USB port.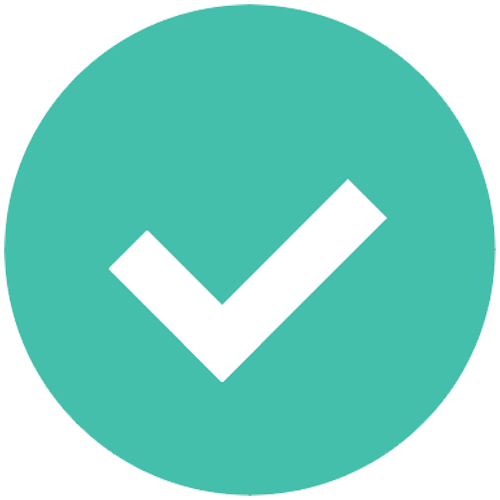 Pros:
Various useful functions
Public alert-certified emergency weather radio
Well-made crank
Compact
Multiple power sources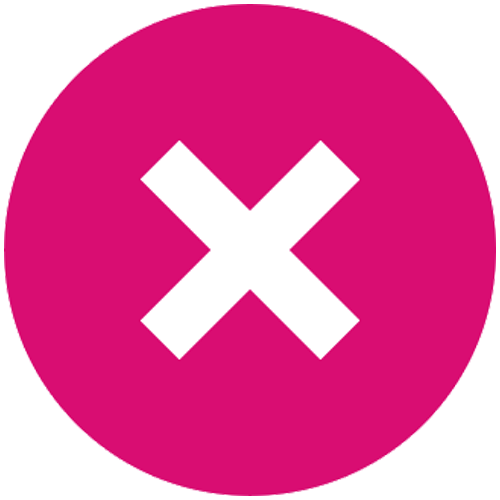 Check out this solar radio from FosPower. A single look at it and it's obvious that this device is built to last!
Sale
All of those critical components are housed in thick plastic. The plastic naturally resists wear and tear. However, the octagonal shape also helps reduce the chances of damage during a fall. There are no major stress points or hard corners on this unit, which makes it ultra-durable.
The radio is also IPX-3 water-resistant. It can handle relatively strong rains and splashes without any issues.
Overall, the radio is very well-designed. All of the features you need, such as a NOAA-capable radio receiver, a flashlight, and a hand-crank generator are all included. Despite its multi-functional nature, the device is streamlined and easy to carry.
It has a uniform shape, meaning you can easily slip it into an INCH bag for safekeeping. In total, the device weighs less than 11 ounces. So, it won't weigh you down.
There are four sources of power in total. A high-capacity rechargeable battery is the main source of energy. You can use the built-in solar panel and hand crank to keep it charged as well. The fourth option is to use 3 AAA batteries.
The good news is that the rechargeable battery doubles as a power bank. Use it to keep your other gadgets powered up.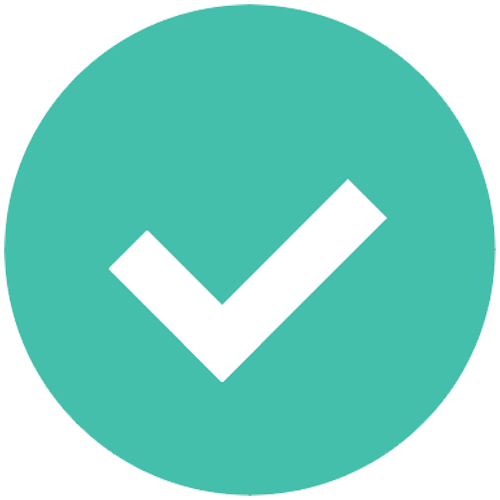 Pros:
Extremely durable
Well-made crank
Bright light source
Limited lifetime warranty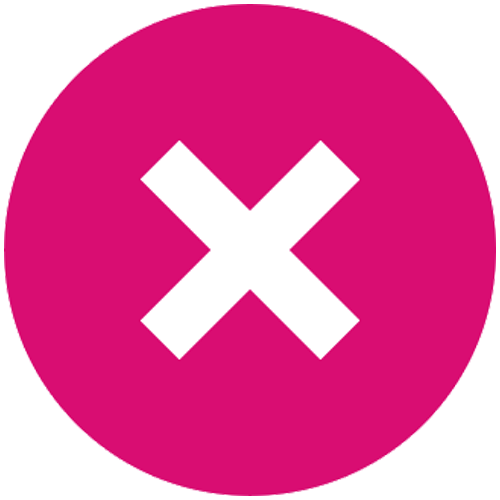 Cons:
Can get slippery when used in rain
Want a radio that you can toss in a bag or loop around your belt? Check out this model from Midland.
Sale
Survival Crank Radio With Multiple Power Sources By Midland
Features 3 sustainable power sources to recharge your radio
Strong emergency flashlight with SOS beacon function
NOAA Weather Scan will automatically scan through 7 available weather band channels
Use the dog whistle to assist search and rescue teams in locating individuals during an emergency situation
It's incredibly compact, measuring only 8 inches wide and less than 2.5 inches thick. On the side of the device, there's a carrying handle for easy transport.
Despite its size, this radio can do a lot. Not only does it connect to NOAA stations, but it's also equipped with an ultrasonic dog whistle. Why a dog whistle?
Well, it can help attract rescue dogs should you ever find yourself buried under rubble or in an inaccessible place. The whistle can call the dog, alerting rescuers of your whereabouts.
As a multi-functional radio, this unit has plenty of additional features you should have. There's a bright flashlight on one end. It uses CREE LEDs, but it can produce enough lumens to illuminate the area. Plus, it can flash to call for help.
As for power, this radio has several sources. A rechargeable battery is the heart of the system. You can use it to charge external devices. To keep the internal battery charged, there's a hand crank and a solar panel as well.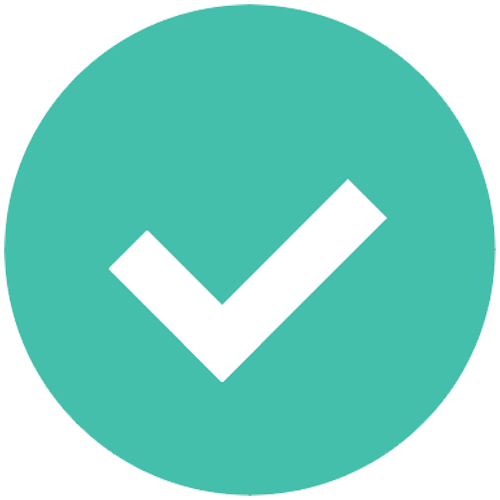 Pros:
Compact design
Ultrasonic dog whistle
Convenient easy grip handle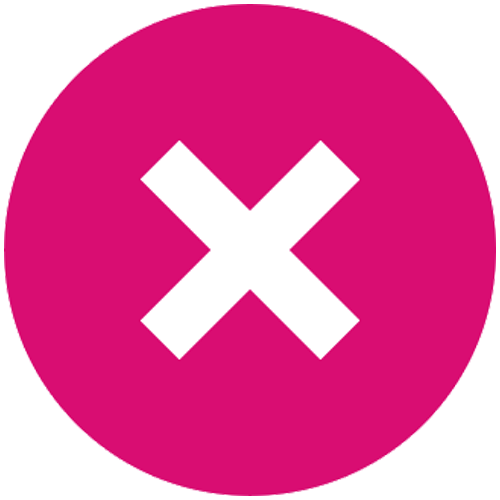 Cons:
Awkward weight balance when used as flashlight
Signal strength is average
This eye-catching radio has much more than just good looks. The most notable feature of this radio is its high-capacity battery. The internal battery holds about 4,000 mAh.
Sale
With 4,000 mAh, this radio can hold onto a charge for a very long time. Furthermore, it is able to charge a cell phone completely and still have battery life left.
When you do run out of power, you'll be glad that this radio has some backups. On top of the unit is a pop-up solar panel. It lays flat when the sun is directly overhead. But you can angle it to make sure that you're gathering as many of the sun's rays as possible.
If solar energy isn't an option, you have three other charging options. Use the hand crank on the back, the micro-USB charge, or the rechargeable battery to keep the generator powered.
Another handy feature is the flashlight. It's a 3-mode LED flashlight that provides great illumination. Able to reach more than 20 meters, this flashlight is far more powerful than what most would expect on an emergency radio.
Additional features include a motion sensor that lights up for 30 seconds when you pass, and an SOS alarm that will flash red and connect you to help in case of an emergency.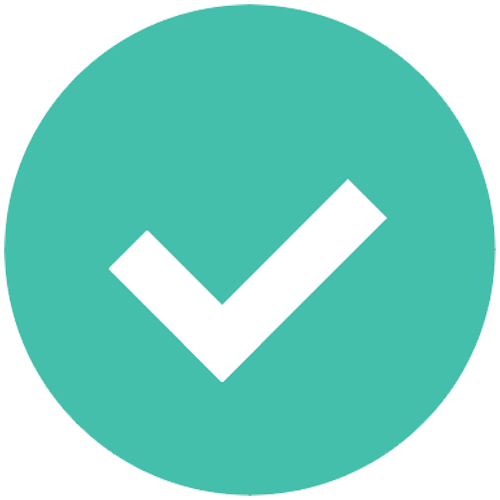 Pros:
Long battery life before needing a new charge
Powerful LED flashlight
4 charging methods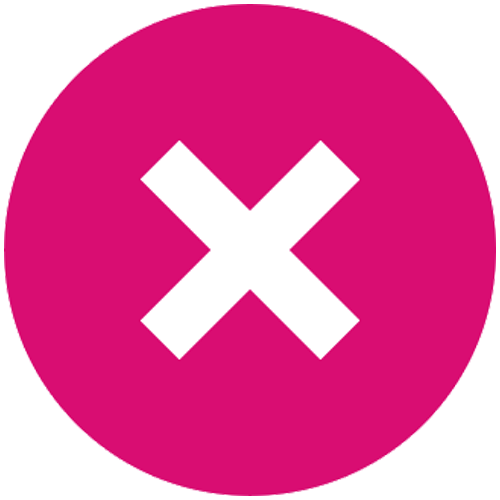 Cons:
Hard to grip when used as flashlight
Have to be careful with the hand crank
This survival radio by WinDrogon has everything you need and more. The 5,000MAh give this radio has some serious battery life, and the 5 power supply methods help you ensure that you'll never be without power.
This survival radio is equipped with high-quality antennas to scan 7 available weather band channels. It also has high-performance built-in speakers for a clear sound and a professional broadcast.
On top of that, it offers 5 power supply options. These include a rechargeable lithium battery, a solar panel, a hand crank, a micro-USB, and 3 AAA batteries.
This radio also has a flashlight with 3 modes to suit different environments. The maximum distance of the high bean reaches 10 meters, while the low bean can increase the light range. In addition, it also has a reading lamp with a 5 LED soft light that helps to protect your eyes.
The last awesome feature on this survival radio is the large LCD screen that lets you easily see the channel you're on. It automatically searches for the correct channel to ensure that a clear signal is received, and if it receives bad weather or other disaster information, it will send an "alert" on the screen while the entire unit alarms.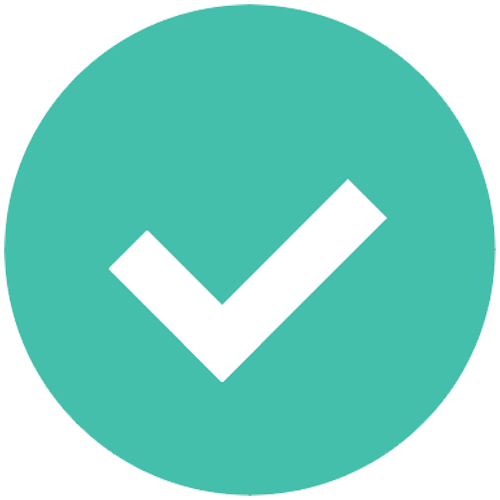 Pros:
Clear reception and audio quality
Large LCD screen for easy and consistent tuning
Very strong flashlight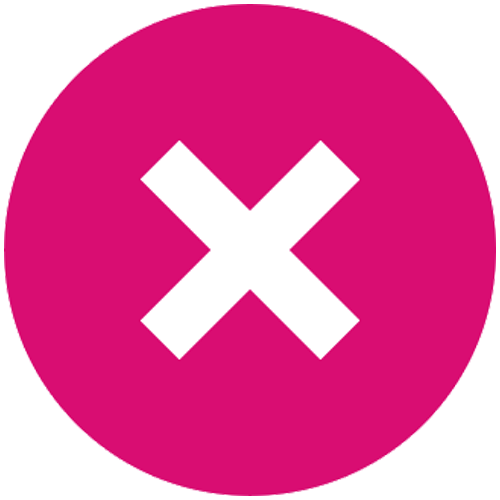 Cons:
Flashlight could be brighter
This uniquely shaped radio is very simple. But it has one powerful feature that can keep you and your family safe.
Sale
American Red Cross Survival NOAA Weather Radio By Eton
Rechargeable weather alert radio with solar panel & hand turbine power generator
Radio with display & alarm clock can also charge a smartphone and features an LED flashlight & red flashing beacon.
The "Alert" function automatically broadcasts any emergency weather alerts for your area
Easy to spot design for survival situations
This emergency radio features an efficient alert system. As long as the radio is charged up and ready for use, it will automatically broadcast any emergency weather or civil alerts in your area. No matter the time, you can rely on the radio to keep you alert.
Keeping this gadget charged is an easy task. There's a built-in rechargeable battery that you can plug into a wall socket if power is available. If it's not, just use the solar panel on top or the hand crank on the rear.
For good measure, there's a powerful LED light and a simple LCD screen on the front. The screen provides information about the digital tuner and helps you stay on top of your power supply.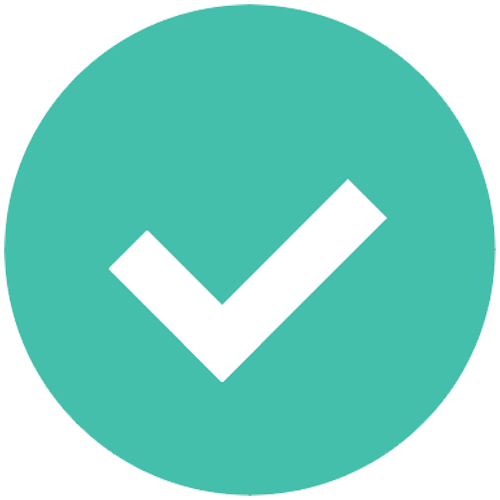 Pros:
Reliable alert function
Effective crank
USB smartphone charge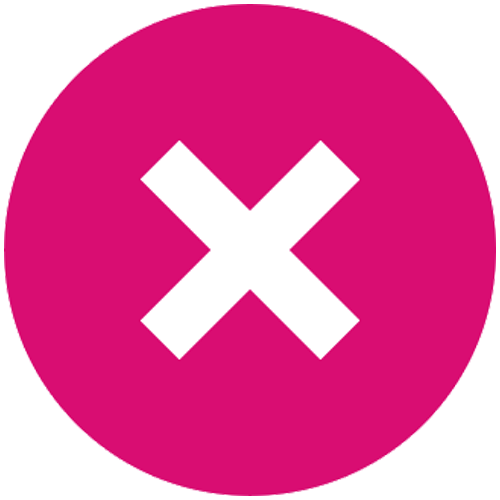 Cons:
Not the most space-efficient design
Buttons are a little awkward
Last but not least, we have the Voyager Max KA900 from Kaito. At first glance, this doesn't look like your average emergency radio. It has a darker muted color and a jukebox-like shape. While unorthodox for this particular product category, it doesn't draw any attention like other brightly colored radios do.
Sale
Voyager Max KA900 Survival Radio By Kaito
Comprehensive coverage of AM, FM, Shortwave and 7 pre-programmed NOAA weather channels
All-purpose 5-way powered portable survival radio
Unique and revolutionary design with dual stereo speakers provides uncompromising sound quality
Telescopic antenna extends up to 14″ for high sensitivity and selectivity reception
This unit is quite durable, proving that it's made for survival scenarios. The body is built out of ABS plastic. The shape is relatively uniform as well. Aside from a few components here and there, you won't find any parts of the radio jutting out. This reduces stress points that could crack if you were to drop the radio.
Most emergency radios have a single speaker, which could sound tinny on cheaper models. This one features dual stereo speakers. It sounds wonderful and ensures that emergency information is delivered clearly. There's also a digital sound equalizer to get things just right.
This radio can connect to seven pre-programmed NOAA stations. You can also access standard AM or FM radio. On top of that, you can insert a micro-SD card to pass the time.
The unit is quite durable, proving that it's made for survival scenarios. The body is built out of ABS plastic. The shape is relatively uniform as well. Aside from a few components here and there, you won't find any parts of the radio jutting out. This reduces stress points that could crack if you were to drop the radio.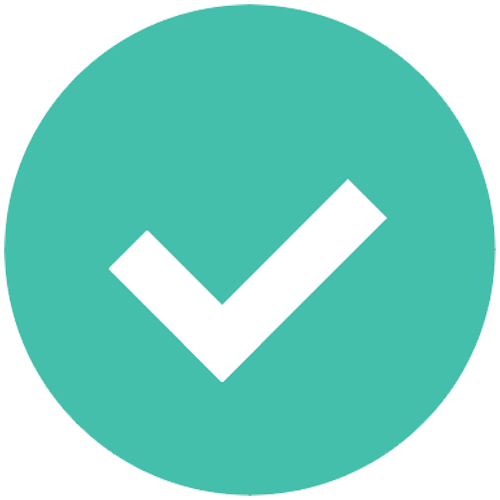 Pros:
Durable design and materials
Fantastic speaker quality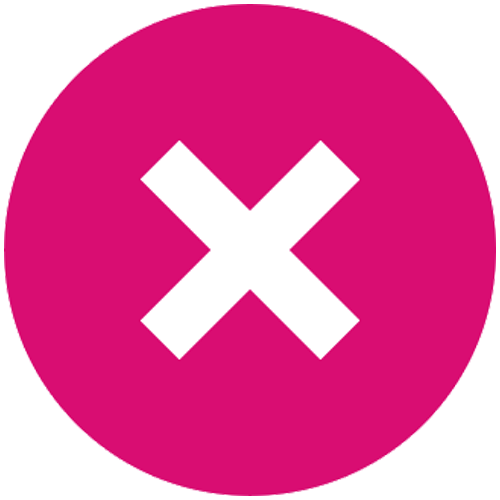 The Importance Of Having A Survival Radio
Imagine being in a survival situation with none of the conveniences of modern life. That may be tough as you browse through this article on your smartphone or laptop. But those situations aren't as rare as you might think!
Many parts of the world regularly experience extreme weather and natural disasters. Coastlines are at risk for hurricanes, mountainous regions experience hurricanes, and Midwest plains have tornado touchdowns. That's without even mentioning the worldwide risk of severe thunderstorms and flooding.
An emergency radio is one of the best ways to stay informed in these types of emergency scenarios. They can connect to emergency broadcasts which will provide you with valuable information you need to survive. Those radio channels can tell you about what's going on, what to expect, and where to go. Without an emergency radio, you're in the dark.
But why not just rely on your smartphone?
While smartphones are great for staying in touch with others in an emergency situation, they're only temporary solutions. Those built-in batteries don't last forever. Plus, they rely on nearby cell towers to operate. What if those are down, too?
Chances are, the heavy storms and severe weather will knock down power lines. This renders your trusty outlets useless. It's best to save your smartphone battery as much as possible. You'll need it at some point.
Eventually, the batteries on your smartphones, tablets, and computers are going to run out.
That's when your emergency radio is going to come in. These devices bridge the gap and provide you with the long-lasting power you need to stay safe. Most radios use only a fraction of the power that your smart device does. Not only that, but they usually have multiple energy backups to stay powered for as long as you need.
You might not use radios in your everyday life, but an emergency radio is a must-have. These gadgets deserve a permanent spot in your emergency kit. They can mean the difference between staying informed and making bad choices that could get you hurt or worse!
Features to Look for When Shopping for an Emergency Radio
A typical AM/FM radio offers the same emergency-broadcasting capabilities as a survival radio. But they don't have all of the additional features you need to stay prepared.
The best survival radios are distinct products that are purpose-built to have your back in an emergency. Here are some essential features to look for when choosing a radio to add to your survival kit.
Power Source Options
Survival radios can get their power from several different sources. The most common is through replaceable batteries.
Replaceable alkaline batteries are easy enough to manage. As long as you keep some spare batteries in your kit along with the radio, you should have plenty of power to get you through a temporary emergency.
Another option is a rechargeable lithium-ion battery. Usually proprietary by nature, these can't be removed. So, they rely on a charge port. You might see a USB port on the radio.
USB charging systems are pretty versatile. We all have multiple USB-powered gadgets. If you have a portable battery bank on hand, recharging the device is easy.
Next up, there's solar power. Some radios have built-in solar panels like survival watches or calculators. Others might have a standalone panel that you connect to the radio. Either way, having solar power can be a lifesaver.
You have a virtually endless power supply! But solar power won't address your needs during a severe storm, at night, or when it's too dangerous to go to a nearby window.
In those cases, you can rely on the final power source option: a hand crank! Hand-crank operated radios are one of the most reliable on the market. They can provide you with power whenever you need it.
These radios usually have a battery that's connected to the crank device. When you turn the crank, you're taking advantage of an electromagnetic field. A conductive wire passes through a magnetic field to generate a current, which then goes to charge the battery.
When the radio dies, all you have to do is give it a few minutes of rigorous cranking. You don't have to rely on replaceable batteries, battery banks, or even solar energy!
Additional power sources are available as well. You might see some models with optional wall outlets. However, these four power sources are the most common.
Beyond the main power source, it's always a good idea to have a backup. A backup will cover your hide in the event that the primary energy source dies.
Hand cranks are the best kind of backup to have. But you can also find units with all four, or more, power options in tow!
Access to Weather Bands and Alerts
Emergency radios are great for connecting to your local radio station. But do you really want to wait for commercials to get the information you're after?
You need more than just simple AM/FM capabilities. Survival radios must also have the ability to connect to NOAA weather bands. NOAA stands for National Oceanic and Atmospheric Administration. These specialty radio bands broadcast weather information around the clock.
As of 2020, there are 1,032 stations across all states and territories. It's estimated that the stations cover roughly 95 percent of the United States.
Not all radios are capable of accessing these stations. Make sure that your survival radio does!
It's also a good idea to get a radio that can receive NOAA alerts. These are a bit different from the standard broadcast. The alerts will notify you of severe weather and civil emergencies.
These alerts will let you know about emergencies in real time no matter what time it is. Disaster can strike at any time, so having the ability to receive those alerts is essential.
Additional Functions and Tools
Packing more than one feature into a single device is always welcome. It cuts back on the things you have to pack and provides additional backup measures.
You can easily find survival radios with a multi-functional design. While the radio broadcast may be the main feature, some models have things like flashlights and chargers built in.
An integrated flashlight can keep you safe when your standalone torches aren't working anymore. Many radios also have a strobe mode, which can assist you when you're trying to signal for help.
Another common add-on feature for survival radios is a USB charger. A built-in USB port will keep your devices juiced up so that you're always prepared.
For any of these additional features, make sure that the radio has a hand crank! It's not very effective to have power-hungry features without one. The last thing you want to do is take away your information line because you wanted to charge a smartphone!
With a hand crank, you'll always have the power you need to power all of the radio's functions.
Durability
It should go without saying, but durability is a must! Hopefully, you'll never be in a situation where you have to leave your home in search of safety. But if that time ever comes, you'll be thankful to have a rugged radio that can survive the trip.
Who knows when you'll need to access those important broadcast signals. If you're trekking on foot, your radio will likely experience some accidental bumps and tumbles.
A rugged body, a thick plastic material, and some protective shielding will keep all of the components inside the radio safe from harm.
Water Resistance
Some level of water resistance is important, too. You never know what kind of condition your home or neighborhood will be in.
You might experience weather that's so severe that your house starts flooding. Or maybe you're forced to retreat to your home in the rain.
A water-resistant design ensures that your radio can serve you well in practically all weather conditions. Look out for a solid seal on the housing and extra protection around the speakers.
Pick One up and Prepare Yourself
You should put the best survival radios high on your list when it comes to stocking up on gear and supplies. They offer so many benefits that can save your life in an emergency that there's no excuse to delay the purchase.
Trust us, all the experienced preppers and survivalists we know have one (if not more) of these handy devices. You'll thank us and yourself later.