In the modern automatic era, energy forms have been one of the most basic needs of humankind. With the increasing use of automated and energy-operated products, there has been a surge in energy usage and gadgets to help overcome a potential energy shortage. 
During emergencies when you could be forced to do without electrical power for a period of time,  a solar power kit can come in handy. 
While you could try to create your own from scratch, you would have to buy different components from different vendors and then assemble it yourself, which can be annoying (or near impossible!). 
A complete emergency solar power kit is the best solution to keep on hand in case of an incident because you don't need any secondary accessories to make it work. It's also conveniently ready to use straight out of the box.
Let's take a look at some of the best emergency solar power kits that you can buy today to meet your energy needs:
In A Hurry? Here Are Our Top Emergency Solar Power Kits
Name
Jackery Solar Generator 1000
BLUETTI Portable Power Station
ECO-WORTHY 84Wh Portable Power Station
Soyond Solar Generator Portable Power Station
Generark Solar Home Generator
Name
Jackery Solar Generator 1000
Name
BLUETTI Portable Power Station
Name
ECO-WORTHY 84Wh Portable Power Station
Name
Soyond Solar Generator Portable Power Station
Name
Generark Solar Home Generator
Reviews Of The Five Best Emergency Solar Power Kits
Jackery Solar Generator 1000
This Solar Generator 1000 set features the a Explorer 1000, pairing with 2 SolarSaga 100 solar panels. Unlock the true solar power, and experience the energy from mother nature while at your road trip, camping trip, RV, and over-landing
Unlike gas generators, the Solar Generator is clean. The Solar Generator produces almost no noise, and it features an on-button design for easy use. It is powered by solar energy, providing a green and sustainable solution for our living condition.
The Explorer 1000 is geared with a massive 1002 Wh capacity and 1000 high running wattage to power your full-size refrigerator, TV, heater, electric grill, blanket, and more for your outdoor and home needs.
The Explorer 1000 features 3 standard pure sine wave AC outlets, which will provide extra capacity to protect, and power more AC devices and appliances. Extra bonus for the built – unlike most other portable generators, this supports pass-through charging while its battery life is protected.
If you are a digital nomad who frequently takes his or her gadgets from one place to another, this product is for you. Power banks are a good option, but they cannot come in handy if you operate a mobile office setup or portable AC through it.
The Jackery generator might take a long time to charge, but it can be used for almost 50-55 hours when it's fully charged. This 1000-Watt solar generator is the best emergency solar power kit you can buy from their collection. The generator is also soundproof and eliminates the use of gasoline like so many old-school electrical generators used to require.
Specifications:
Max Capacity: 1002Wh (46.4Ah, 21.6V)
Battery: Li-Ion
Quick Charge 3.0 Output: 5-6.5V 3A
DC Output: 12V, 10A
Solar Specs: Two rugged foldable 100W solar panels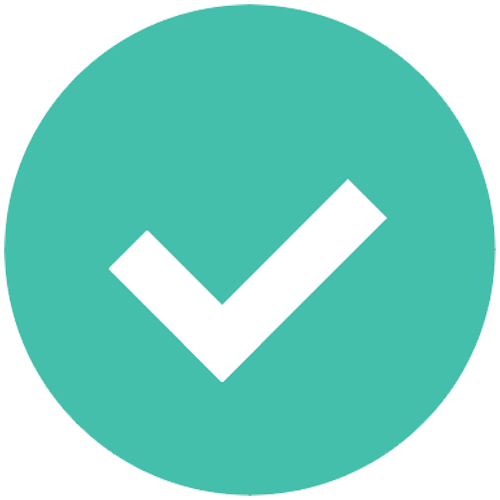 Pros:
Consistent and balanced power output
Every plug-in port comes in handy
Modern and efficient inverter
Noise-proof
Eco-Friendly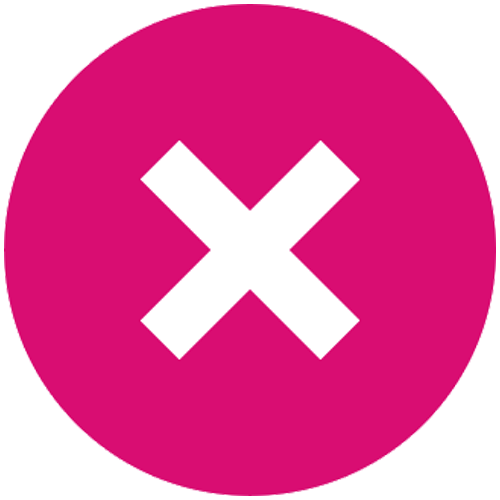 Cons:
Sluggish charging speed
Pretty heavy (around 22.4 Lbs.)
2. BLUETTI Portable Power Station 
It's made of high qualified monocrystalline silicon cells which is 5% higher efficient than traditional monocrystalline. It features with ETFE lamination thus has better light transmittance, more durable, scratch-proof, and easy to clean by wet cloth. Foldable design with handle, weight only 9.48lbs. Convenient to carry around for outdoor camping. Easily adjust the angle by the kickstands for better solar absorption.
1pcs BLUETTI 120W solar panels can quickly charge BLUETTI AC50S about 5.5-6 hours,The charging time are affected by many factors: such as the light intensity and the panel's angle put on the ground.
BLUETTI AC50S utilizes the highest quality EV-grade 3C battery cell to guarantee the longest life, better heat dissipation and stability for the product. It is much safer than other common unknown battery cells on the market. It's noise-free, zero emissions, eco-friendly. Battery Management System (BMS) enables voltage/current control, temperature control and more advanced safety functions. Soft glue design & Superior flame retardant material.
500Wh/300W Portable power station with a wide 14V-40V(Max),Max 120W, 10A Max. solar Input, MPPT, allowing recharge from AC wall outlet and solar panel. Two 120V AC outlet (Continuous 300W, pure sine wave) can load Max. 300W devices continuously.
The Bluetti AC50S provides you with the optimum amount of energy you need to have in case of a power loss at home or at the office. This gadget is a big offer in a small box; it is compact and extremely lightweight (13.4 lbs. in weight). But don't take it lightly as it can be a life-saver in case of power cuts.
The Bluetti AC50S has the same sleek and robust appearance as the Bluetti AC50. It also has an added rubberized coat on its exterior that offers a better grip. This allows the power station to be easily secured on even rough surfaces.
This model features a large front display. The screen indicates battery consumption and charging stats such as energy input/output usages and USB ports below the screen. The LED light, pushbutton, and power input connector are all located on the rear. 
Thanks to its small, sleek design, it can fit into tight areas, such as the backseat of a car. Another perk is that it can charge many devices simultaneously. Due to its elegant design, it's one of the best power stations for camping as well as being one of our favorite emergency solar power kits.
Specifications:
Wattage: 300 Watts
Voltage: 120 volt
Output Wattage: 300 Watts
Capacity: 500Wh
Color: Orange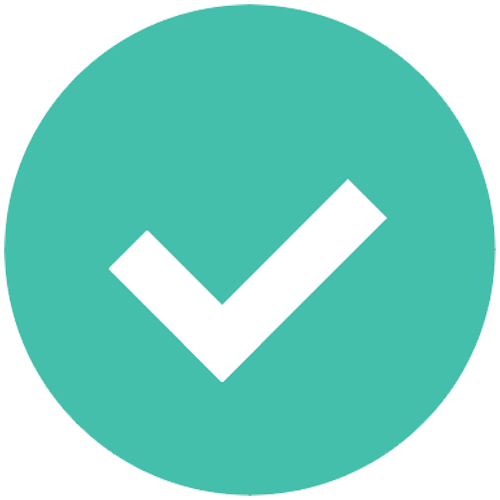 Pros:
Solid and robust build quality
Compact design
Wide range of output ports
Wireless built-in charger
Lightweight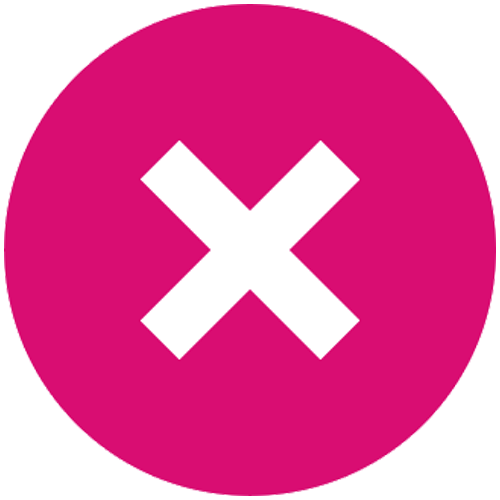 Sale
ECO-WORTHY 84Wh Portable Power Station
Solar Powered Generator, 12 years lifespan, cycle more than 3000 times, storage solar generator power to battery with solar panel and supply power to LED light and mobile phone.
The generator built-in lights of 2 levels, full charged continue lighting up 64 hours. 3 external lamps with individual switch continue lighting up 40 hours. High brightness up to 140Lumens/W, low consumption.
Portable power station, only 2.1 lbs weight, plug and play. Comes with a handle, easy to carry. Perfect emergency power backup for home and widely applicable to travel, camping, hiking, fishing, hunting, expedition for outdoor activities.
Solar panel charging: 4.2V/18W high-quality solar panel, charging 1 day, lighting up to 2.5 days. USB charging: suits for wall plug, battery, car, etc.
If you are on a tight budget and looking for a reliable portable power station, Eco-Worthy has got you covered with their 84Wh power station. It comes with a handle and bright LED light.
While energizing three power lamps through it, you can keep life bright for almost 40 hours. You might think it's a bit low. But, considering its price bracket, that's a reasonable amount of time.
This portable power station weighs only 6.7 pounds, so it is not bulky and therefore easily transportable, making it a great emergency solar power kit. It also supports two-way charging: one is solar power, and the other is a USB plug-in. 
With this model, you have to be prepared to wait for it to charge to full capacity, because it is a bit slow. However, Eco-Worthy provides a 2-year warranty and a 90-day full refund policy on it, which is a plus.
Specifications:
Wattage: 84 Watt
Color: Green
Voltage: 5 volt
Complete accessories: Plug and play
Solar Panel: 4V solar panel with 10 feet extension cable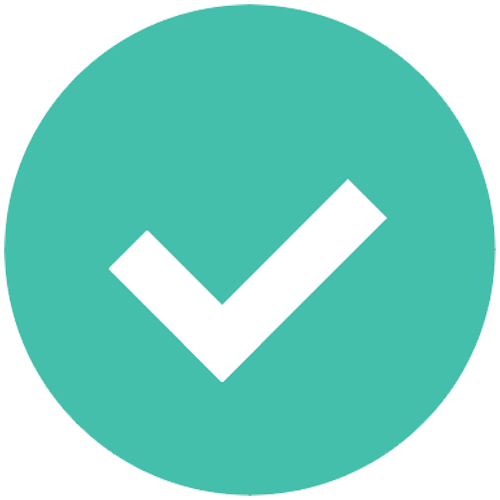 Pros:
Large battery capacity
12 year lifespan
Compact and lightweight
Super bright LED light
Long warranty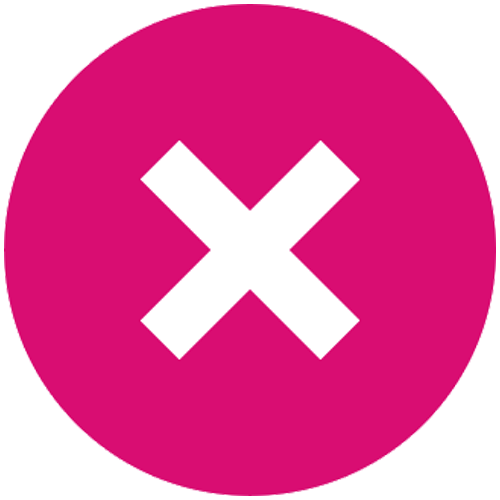 Cons:
Build quality seems flimsy
Battery takes a long time to charge to capacity
Sale
Soyond Solar Generator Portable Power Station 
Solar power station, perfect emergency solar kit for home, travel, camping. Rechargeable backup battery power supply with larger power capacity 8000mAh, Storage solar generator power to battery and supply power to LED light and mobile phone.
The mini generator With its own lights of 1 level and 2 extra 3W bright white LED bulbs, Low power consumption, long-lasting lighting time, and durability. Up to 23 hours of lighting with a bulb. Music playback can last more than 15 hours.
Quickly be charged by 6V solar panel(4 hours fully charged). Two methods for you to choose from. Easy and Fast! This solar power generator is reliable, Using LiFePO4 battery, Two ways of charging: solar charging and mains socket charging, convenient and fast.
Digital led display. Camping generators built-in mp3 player & radio, support USB & sd card. Built-in FM radio. 3 ports 3.7 v output to led light, USB 5v dc output for your tablets, iPhone, iPad, laptops, fans, digital camera, and USB shaver charged up.
Soyond offers some of the best solar power generators at competitive market prices. While this model is a bit pricier, it has a much larger power output for your gadgets. Because of its mobility, it is ideal for traveling, hunting, hiking, and lighting. This gadget has a replaceable battery, LED display, SD card, and USB compatibility.
The Soyond also has a charging capacity as part of its functionality. Multiple electrical gadgets, such as iPods, iPhones, fans, and digital cameras, can now be charged more quickly. This fantastic hiking generator even has a Bluetooth function, so you can use it to make phone calls or listen to music.
This generator recharges fast using a power outlet or the sun. It does not matter which power source you select; both are excellent. They are, in reality, quick and straightforward.
It's both comfortable and compact for outdoor use; take it anywhere where there is a need for electricity. Its highest level of quality results in better battery usage and more reliability.
Specifications:
Wattage: 3 Watts
Weight: 2.79 pounds
Color: Yellow
Battery Capacity: 8000 mAH
DC Output: 4V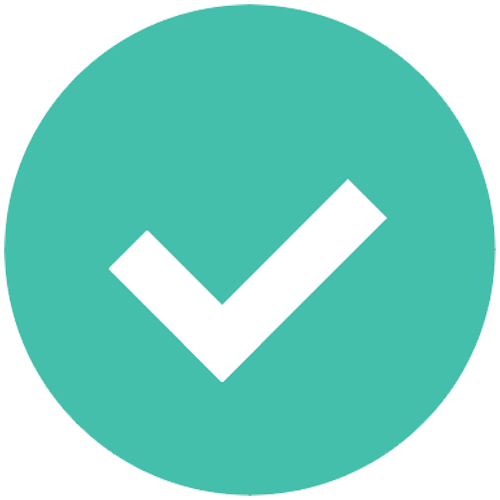 Pros:
Easy and convenient to carry
Rechargeable battery 
Robust build quality
Better battery management
1-year warranty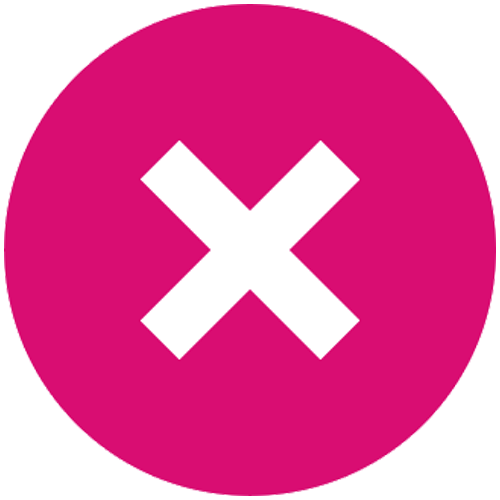 Cons:
It doesn't have a built-in LED light
Generark Solar Home Generator 
The Most Reliable Emergency Power Supply: Industry-leading safety and reliability designed with electric-vehicle-grade battery cells. Every unit undergoes 52 reliability and safety tests and is covered by a 5-year limited warranty.
Long-Lasting Capacity: Each portal power station has 1,002Wh (278,400mAh). Offers up to 7 days of power supply to your crucial devices and home appliances on a single charge.
Powerful Output: 3 AC outlets with the pure-sine wave, supporting 1000W rated power and 2000W surge power at 110V.
Wide-Range Compatibility: 2 USB-C outputs with PD 18W, 1 USB-A with 5V/2.4A, 1 USB-A with Qualcomm Quick Charge 3.0, and 1 car outlet with 12V/10A.
Easy Recharge with Solar Power: Recharge from your car, AC outlet, or with the SolarPower ONE solar panel power generator. 30-second Hassle-Free Setup: Portable, light-weight foldable design with an adjustable kickstand. It takes 30 seconds or less to set up and is ready to provide eco-friendly power supply in any emergency situation.
As its name suggests, this is a purpose-directed product with specific use only in the home. The first thing you should look for in electric portable generators is how long and how much electricity they can retain. 
On a single battery charge, the Generark solar generator for the home can quickly provide power for up to 7 days. It is by far more powerful than you could hope for while using it at home or on the road. However, it's not recommended to take it outdoors due to its heavy weight and low mobility.
This item weighs more than 23 pounds, which is the heaviest emergency solar power kit on our list. One of the best qualities: it's built by a trusted manufacturer. Hence, you do not have to worry about its reliability. If something still goes wrong, the warranty covers any issue for five years.
Specifications:
Wattage: 1000 watt/hour
3-AC outlets
Weight: 23 pounds
Voltage: 110 Volt
10-foot output cable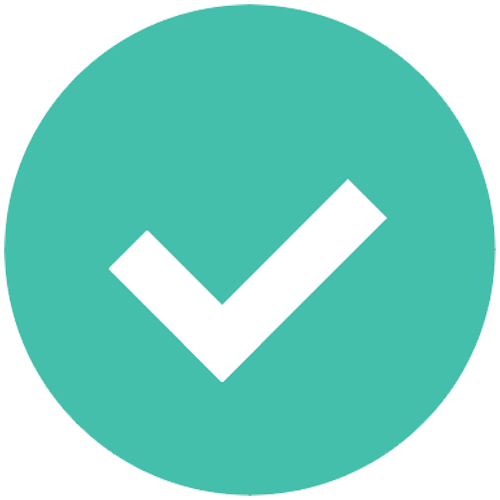 Pros:
Reliable and robust build quality
Massive battery
Many port options
Five year warranty
Up to 7-days of use time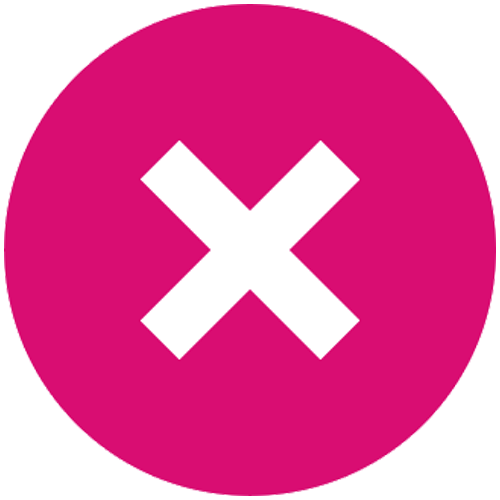 Cons:
Too heavy for easy transport
Sluggish charging time
Things To Consider Before Buying An Emergency Solar Power Kit
Your Power Needs
This is the most important factor to consider when buying the best emergency solar power kit. You may have the budget to buy an insanely expensive home or outdoor solar power kit. But what's the purpose if you don't even need half of its capacity?
Understand your power needs (both indoor and outdoor). If you think that a mid-range power kit will do the job, then there is no need to buy an overly expensive one. Expensive gadgets can occasionally lead to more hassle when compared to a less expensive one that gets the job done well.
First make a list of all the electronic products in your home, including phones, laptops, and other gadgets. Then calculate their total charging and usage voltage. Then you'll have a good idea of what your power need really is.
Capacity
When opting for a solar-powered generator, capacity is yet another important factor to consider. Higher capacity generators will cost extra. But, on average, generators with a capacity of roughly 40-amp hours (500-watt hours) should be enough for most consumers for a weekend of traveling. 
It's ideal to choose a solar-powered generator with more capacity than you think you'll need. The same applies to the size of the solar panel so that you can recharge it rapidly. 
Want to run a camper? Or use a solar-powered generator as a standby in your house during a blackout or an emergency? Search for the one with at least 100 amp-hours of storage and 200 watts of solar panel.
Weight And Size
Most solar-powered emergency kits and power generators are compact and portable. They will weigh well over 10 pounds, and if they require a lot of space, they will rapidly become too heavy. If you have a tiny car or camping area and don't want to haul a large generator, you're better off going with a one that has a smaller charging capacity.
Charging Rate
Among the essential factors to consider when choosing an emergency solar kit is the efficiency and pace with which you can recharge a solar generator's battery. If you want to operate your device on solar energy all of the time, you will need to select a generator that can fast charge your battery using PV solar panels. 
If you intend to charge your solar generator at home by plugging it into the wall before heading out on your next trip, you'll want to keep an eye on the AC (wall outlet) charging times. When it comes to producing and consuming power, timing is crucial in both solar and AC charging. 
Price
As far as price is concerned, that is a matter of personal choice and budget. Just make sure that you buy the best solar generator for the amount you are comfortable spending.
FAQs 
What are the types of emergencies where a solar power generator can come in handy?
You can't prepare for every unforeseen circumstance these days. That is why having an  appropriate backup power source in hand in the case of an emergency or crisis is so critical.
Thousands of Americans live in places that are prone to major disasters and climate cruelties regularly. Forest fires in the West, flooding on the Eastern coast, and tornadoes in the Midwest are all examples of natural disasters. These are all the situations where you could benefit from a solar-powered generator.
How big of a solar power generator should I buy?
As a general guideline, your solar power generator kit should be roughly two times the constant power of the inverter. A 4,000-watt inverter, for example, should be connected with an 8,000-watt solar power generator.
Can I run my refrigerator with a 100-watt solar power generator?
A 100-watt solar panel could power a fridge for a short while. But it would require a battery.
Best Way To Be Prepared: Buy Your Own Emergency Solar Power Kit
If you like to plan ahead and prepare for all scenarios, then we highly recommend investing in a solar-powered generator kit. This guide has highlighted many of the various features of the solar power kits on the market today, as well as their advantages and drawbacks. If you're looking to purchase one soon, consider one of the top five solar generator suggestions we've provided.
These are the best emergency solar power kits that we found that will provide you with exactly the kind of power you might need in an off-grid situation. Consider your own supply needs and budget as you check out these options.