Finding a place for one of the best survival saws in your bag is absolutely essential if you want to be prepared in the elements. These tools will not only make your life easier, but they'll also save you precious time and energy.
To make it easy for you to find one you like, we put together this comprehensive list of the best survival saws. There are folding saws, bow saws, hand chain saws, and more!
Our Picks For The Best Survival Saws
Name
BOREAL21 Folding Survival Saw By Agawa Canyon
Folding Hand Saw With Ergonomic Handle By Friendly Swede
Compact Chain Survival Saw By Sportsman Industries
10 Inch Folding Bushcraft Saw By Corona
All-Purpose Folding Saw By Sven
Name
BOREAL21 Folding Survival Saw By Agawa Canyon
Name
Folding Hand Saw With Ergonomic Handle By Friendly Swede
Name
Compact Chain Survival Saw By Sportsman Industries
Name
10 Inch Folding Bushcraft Saw By Corona
Name
All-Purpose Folding Saw By Sven
The research process for picking the best survival saws was actually rather simple. Unlike some of the other pieces of gear we test, this was pretty much all about two things:
How well the saw cuts, and how durable it is.
That not only made the research process simple, but a lot of fun. We went out and sawed pretty much everything we could get our hands on until we had our favorites picked.
We tested a mixture of hand chain and folding saws to provide a little variety, since one type might appeal to you more than the other. No matter what you're looking for, the list below will serve you well.
1. BOREAL21 Folding Survival Saw By Agawa Canyon
The BOREAL21 folding survival saw from Agawa Canyon is an impressive feat of engineering. When fully assembled and ready to go, it looks like any other hand bow saw that you would see in a woodworking shop. But, this tool folds down into a super-compact shape that you can take anywhere!
The anodized aluminum frame is quite unique. It folds down to about 24.75 inches long and roughly 2 inches thick. But that's not all. The frame safely houses the blade and support beams to keep you and your belongings safe!
You can pop it into your bag and not worry about any damage. When you need to use it, just unfold it and use the hinges to attach the blade to the handle.
The handle is made out of durable nylon that's reinforced with fiberglass. While not the grippiest handle out there, the bow design offers plenty of traction and grip.
The blade itself is made out of hardened stainless steel. It's coated to resist rust and has a raker tooth pattern. This unique tooth design is versatile and offers good precision regardless of what you're cutting.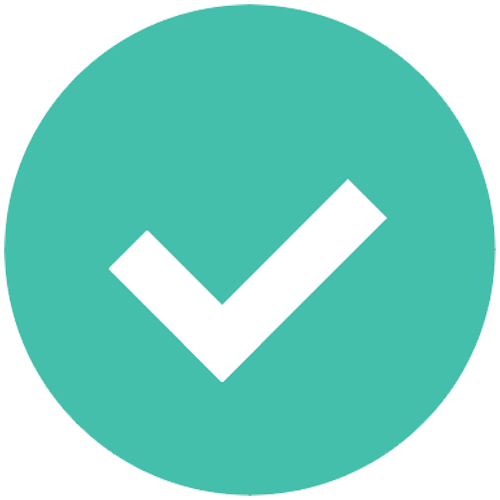 Pros:
Extremely well-made
Durable blade that will last
Quite compact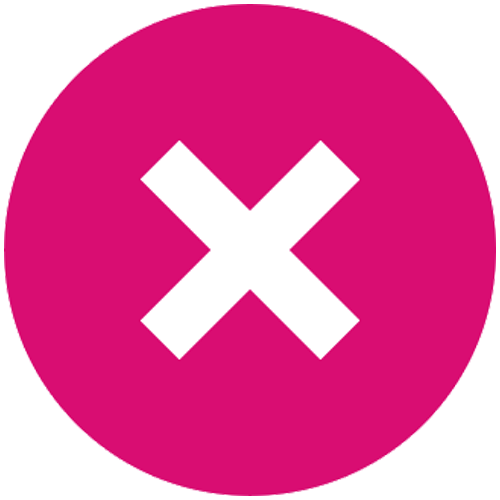 Cons:
More expensive than other options
2. Folding Hand Saw With Ergonomic Handle By Friendly Swede
Need a survival saw that doesn't take up a ton of room? Check out this tool from Friendly Swede. It's a folding hand saw that's only about 9 inches long when not in use.
But don't let the small footprint fool you. It's fully capable of getting through both wet and dry bush! The grip doubles as a blade storage slot. When opened, you'll have full access to a fine-tooth blade that measures about 8 inches long.
It's made out of 65Mn steel, which is equivalent to carbon steel in terms of toughness. A smooth coating on top helps to prevent corrosion. Plus, it reduces friction for a more efficient cutting experience.
If safety is a concern, this blade has you covered. A small locking mechanism on the hinge prevents the blade from accidentally collapsing. It's surprisingly durable and can hold the blade in place even through some rigorous cutting.
The handle is top-notch, too. Made of thermoplastic rubber, the handle offers a superb grip no matter how hard you work.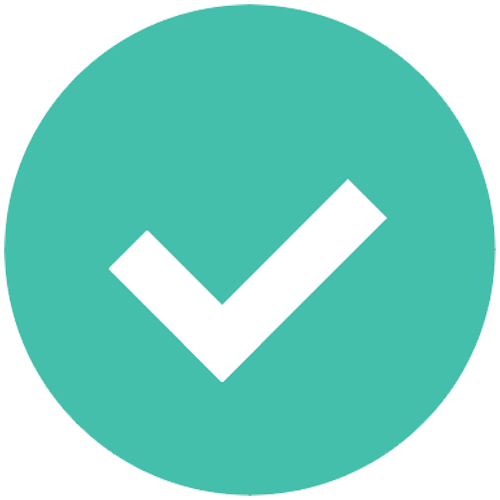 Pros:
Great handle design
Ultra-portable
Reliable blade locking mechanism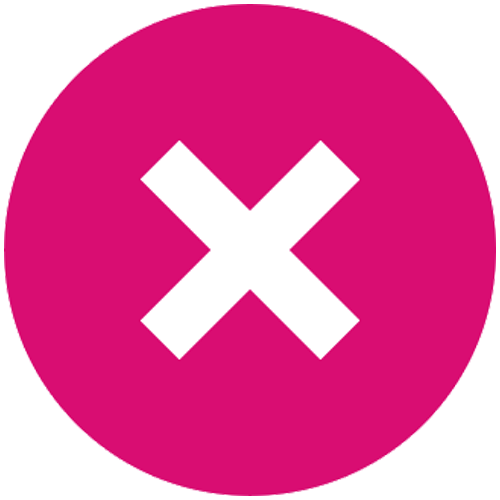 Cons:
Would like to be able to snake larger cord through the hole in the handle
3. Compact Chain Survival Saw By Sportsman Industries
Here's a unique option that does away with traditional tool conventions. Rather than a fixed blade, this saw uses a long chain that's decked-out with serrated teeth.
Sale
It's the same type of blade you would see on a mechanical chainsaw. But, this one is all hand-powered!
The blade measures about 36 inches long. Crafted out of high-carbon heat-treated steel, it's ultra-durable. While the teeth are larger and farther apart, they do just fine at slicing through thick branches and tree trunks.
In fact, this saw's capabilities go beyond that of a traditional survival saw. On both ends of the chain are two nylon grips. To cut through wood, simply wrap the chain around the piece and move your arms in a back and forth motion.
This action will cut through the wood on three sides! Make quick work of thinner branches. Or, use the chainsaw to cut down thicker tree trunks. The powerful blades will take care of it all!
The pocket chainsaw comes with a small storage pouch. You can toss it into your back or clip it onto a belt. The durable buckle up front ensures that your chainsaw stays put.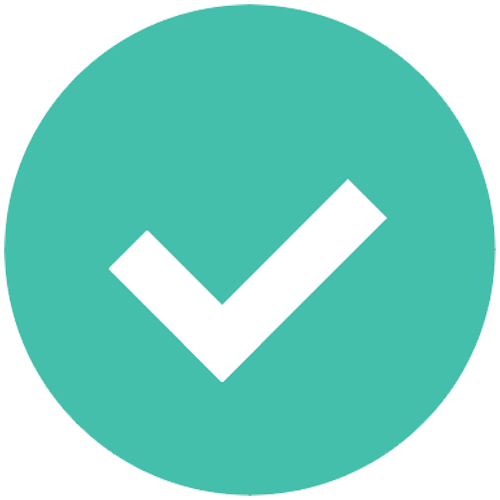 Pros:
Durable hand straps
Well-made chain for a longer lifespan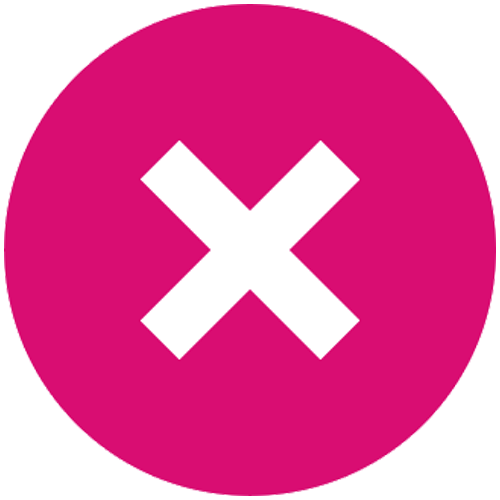 Cons:
Hand straps can easily cause blisters after prolonged use
4. Mini Folding Saw By HME
This folding saw may be small, but it's mighty for its size. Lightweight and easy to toss in a backpack, this little saw is a great accessory to take with you whenever you head outdoors.
The mini folding saw has a 5-inch carbon steel blade with a rust resistant coating for easy maintenance. It's a compact version of a larger folding saw made by the same company, and it's ideal for branches and small bones.
The interesting thing about the hand saw is its locking mechanism. Like other bushcraft saws, it's folding. However, the hinge system allows the blade to lock in place both when it is extended as well as when it is folded closed.
The pistol grip on this saw provides a solid grip and prevents slippage. On top of that, the bright green color makes it easy to find this compact saw at the bottom of your bag.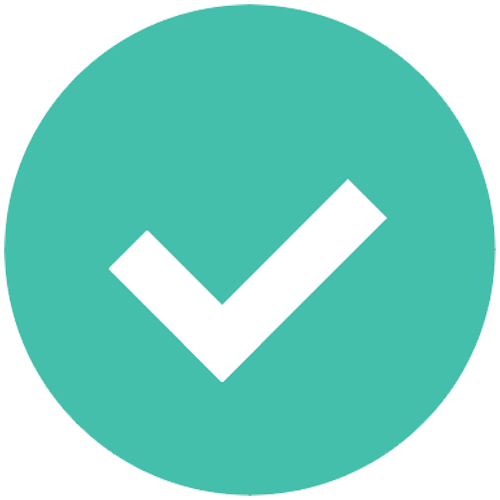 Pros:
Compact design
Blade locks when open and closed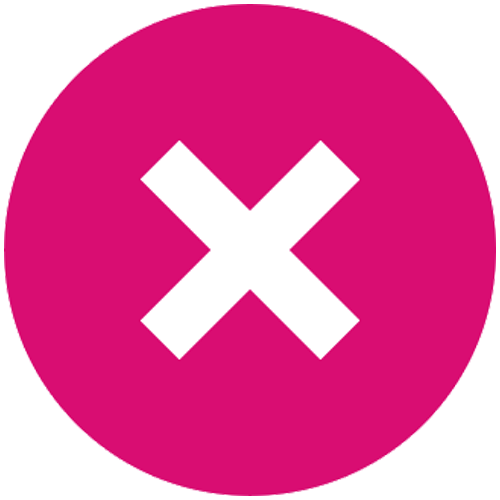 Cons:
Blade is small and can't cut through dense object like larger saws
5. Pocket Survival Saw With Paracord Handle By Skyocean
Weighing less than half a pound, this pocket chainsaw from Skyocean is the epitome of portability! Like the other chainsaw we covered, this unit comes with a simple storage pouch that takes up very little room.
But once you take the survival saw out, you have a significant amount of cutting surface to slice through anything! The chain measures 36 inches long. On both ends, you have woven paracord handles.
The paracord provides exceptional grip while you cut. Not only that, but you can unwind the cord whenever you're in a pinch!
You don't have to worry about durability with this bushcraft saw. The chainsaw blade is made out of industrial-grade steel that's heat-treated for additional strength. The links feature bi-directional teeth. The teeth are thick and strong, cutting through wood with every movement of your arm.
16 links are sporting teeth, allowing you to make quick work of thick trunks and branches.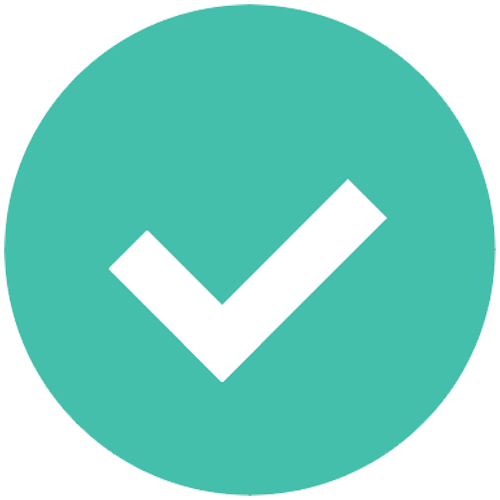 Pros:
Multipurpose paracord handles
Chain length allows for easy cutting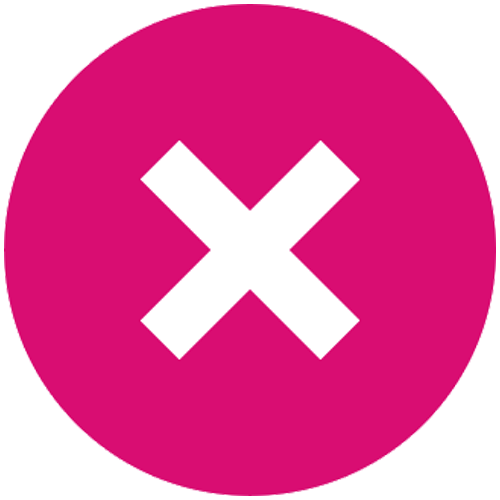 6. 10 Inch Folding Bushcraft Saw By Corona
If you're on a budget, the Corona razor-tooth bushcraft saw is an excellent choice. Despite its affordable price tag, this tool is surprisingly efficient in tough environments.
Sale
It's a folding knife that's equipped with an impressive 10-inch blade. The blade is curved, which can improve bite as you cut your way through the wood. The serration design is quite impressive, too. It has three-sided teeth, ensuring that you're getting maximum cutting power with every stroke.
As for materials, the saw doesn't disappoint. Impulse-hardened steel is the material of choice for the blade. It's plated in chrome for lasting durability and reduced friction.
The handle is molded plastic. Several patches of non-slip rubber help to improve grip. Meanwhile, the contoured shape fits nicely in your hand to prevent fatigue.
On top of the handle, you'll notice a shallow locking mechanism. It's relatively simple in design; locking the blade into place when opened. While not as fancy as some other locks, it certainly gets the job done.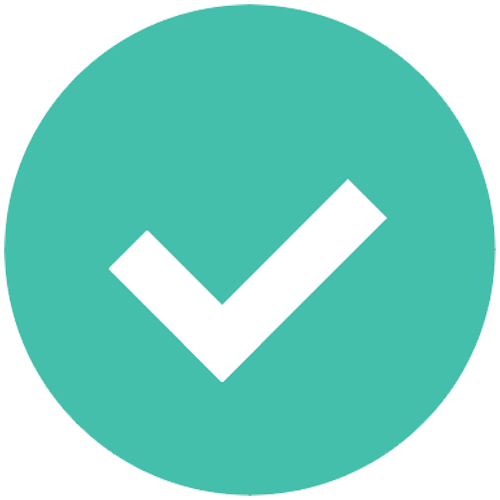 Pros:
Ergonomic handle
Long blade length makes sawing easy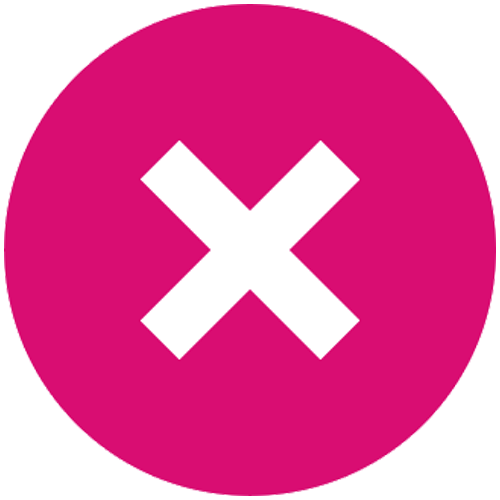 Cons:
Blade feels a little weak laterally
7. Laplander Folding Saw With Low-Profile Handle By Bahco
Sleek and compact, this folding survival saw from Bahco has a lot going for it. It's similar in size to a pocket knife, which is great for portability's sake. The saw can easily slip into your pocket or bag, ensuring that it's always in reach.
Sale
Even with its small folded size, the saw is sporting a 7.5-inch blade. The fine-tooth blade has 7 teeth per inch. As a result, it effortlessly cuts through hard woods and other tough materials. Yet, it provides a smoother finish that's not going to cause splintering.
The blade is stainless steel. Additional coatings keep the steel protected from the elements while also reducing friction.
The handle is simple in design. But, it offers adequate grip. It's made of two different plastics that are molded to create a grippy texture.
At the hinge, the bushcraft saw has a simple safety lock. The lock works both ways. You can use it to keep the blade in place while you work or when it's folded.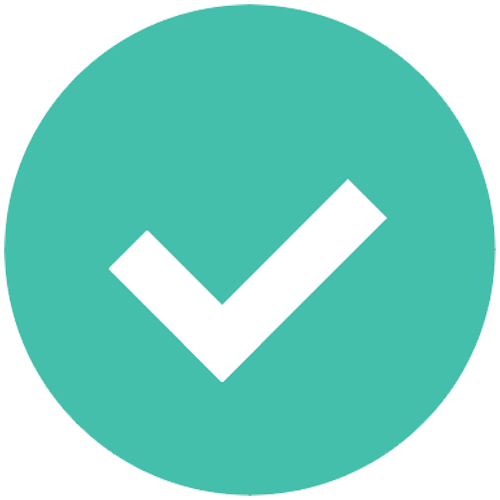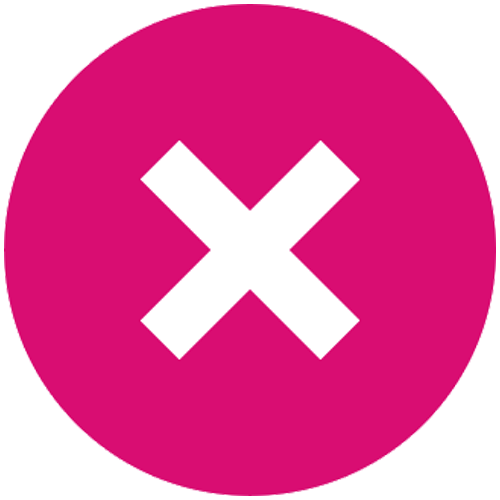 Cons:
You'll want to upgrade the strap
8. All-Purpose Folding Saw By Sven
Next up, we have this innovative all-purpose band saw. The survival saw requires some assembly, which can be a pain in some situations. But, the tradeoff gives you excellent portability.
Sale
All-Purpose Folding Saw By Sven
All-metal design that's built to last
Perfect for survival and bushcraft
Red handle for maximum visibility
Weighs just under 14 ounces
The all-metal saw features two distinct components: The blade and the handle. The blade is attached to a support beam. When not in use, the support beam and blade fold into each other and slip into the handle.
Before assembly, the hand saw looks like a simple metal tube that measures about 24 inches long. Because the blade fits into the handle, it's completely safe to hold onto or put in your bug out bag.
To use the saw, all you have to do is insert the support beam into the handle. Then, let the blade swing out and secure it to the handle with a wingnut! The finished tool looks like a triangular band saw.
It offers all the functionality you need. And thanks to the all-metal construction, it's built to last!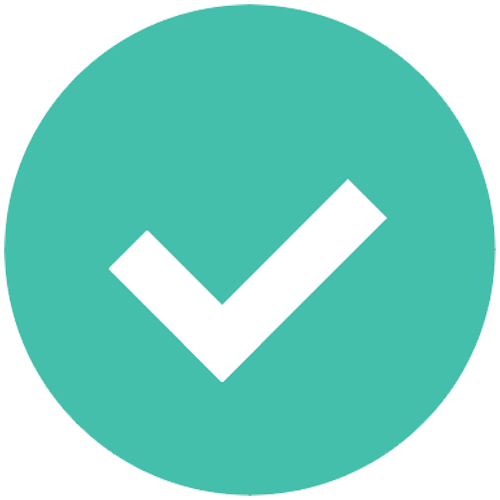 Pros:
Simple design
High visibility handle coloring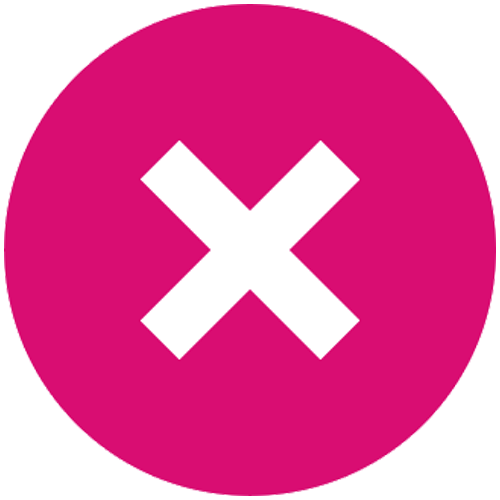 Cons:
High price for a fairly basic design
9. EverSaw Folding Saw by Home Planet
This 8-inch foldable saw by Home Planet is small, portable, and extremely versatile. It's a folding saw like several others on our list, but it combines a compact design with a sturdy and efficient build that makes it a great saw for used as a gardening tool just as much as a survival tool.
Sale
EverSaw Folding Saw By Home Planet
Folding saw is compact and portable
Medium-tooth 8 inch SK5 carbon steel blade
Safe and secure blade lock
Comes with a lifetime guarantee
This saw has an 8-inch carbon steel blade with 9 triple-cut razor teeth per inch. With a pull-cut design, it gives you the capacity to cut through tree branches, bone, or even PVC pipes.
Not only was this blade made to be powerful, but it's design also took safety into consideration. Not only is this foldable saw equipped with a strong and dependable gear lock that keeps the blade firmly in place while extended, but it also has a ribbed rubber handle with an ergonomic non-slip design.
The saw closes easily by pushing down the orange button above the hinge. The teeth also fold neatly into the handle for easy transportation and no need for an additional sheath.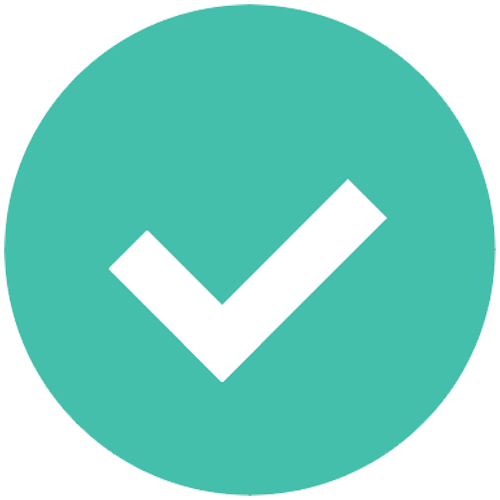 Pros:
Compact carbon steel blade with 9 TPI
Ribbed rubber handle with ergonomic design
Lifetime guarantee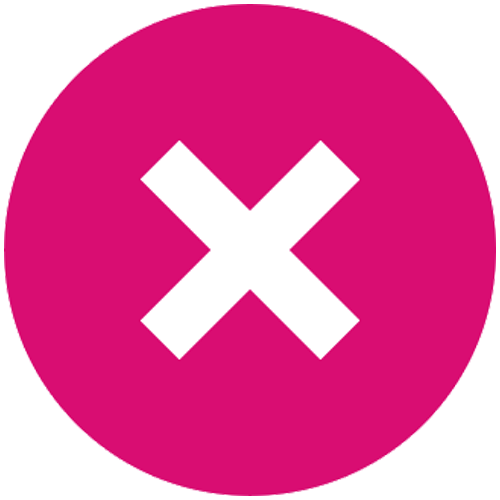 Cons:
Blade can rust if not cared for properly
10. Wire Stainless Steel Pocket Saw By Drchoer
Bet you've never seen a survival saw like this before! The wire saw from Drchoer works a lot like a pocket chainsaw. But, it doesn't use traditional chains or teeth.
Sale
Instead, it uses sharp stainless steel wire. The wire uses four strands that are braided together for additional strength and cutting power.
Don't expect to slice through large tree trunks with this tool. It's not strong enough to handle tough jobs like that. However, you can use it to cut through sizable branches.
On both ends of the wire, there are plastic handles. They feature two-finger loops to help you get a good grip as you work.
These affordable survival saws come in a set of three. While not as durable as some other options out there, these wire saws can serve you well whenever you need some quick and easy cutting power.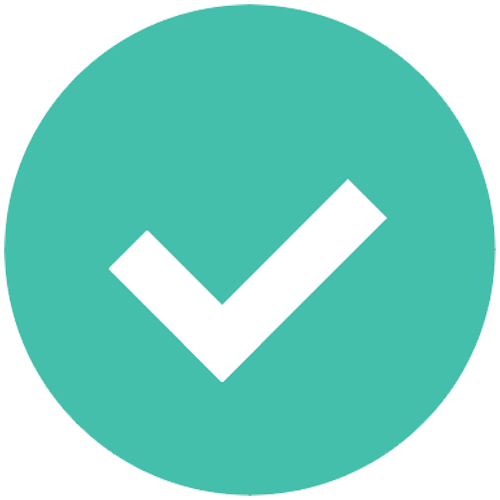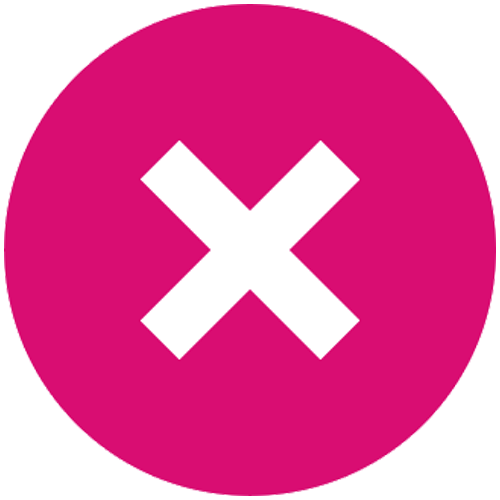 Cons:
Least-efficient design for cutting
Why Survival Saws Are So Useful
Survival saws are a lot more practical than most think! Many novice survivalists believe that a simple saw blade on their pocket knife is enough to get through brush and heavy branches. While they're better than not having anything at all, small knives don't hold a candle to a full survival saw.
These tools serve many purposes and can be an integral part of your bug out pack! Whether you're camping in the wilderness or you're faced with a long-term survival situation, they are handy tools that can make all the difference. Here are just a few of the advantages they offer.
Versatility
A good survival saw is a utilitarian tool that you can use in many different ways. With their strong serrated blades, these bushcraft saws can tackle small branches without missing a beat.
Now, they're not going to provide you with the land-clearing capabilities of a chainsaw. But, they will take care of smaller tasks. Ultimately, that's their biggest advantage!
There are many situations where you'll need to remove thinner branches. A survival saw can cut through three inches of wood or more. As a result, they're more practical than attempting to snap thicker branches in half.
You can use them during your trek to clear out branches that are getting in your way. Or, you can use them to cut down firewood and tinder once you've found a suitable camping site.
Thanks to their small size, survival saws offer greater control, too. This means that you can find and shape wood pieces for shelter, transport, or protection.
When it comes to potential uses for a survival saw, the possibilities are endless. You'll find tons of different ways to take advantage of what they have to offer in the field.
Fast and Efficient Cutting
Believe it or not, survival saws tend to be far easier to use than the alternatives. Large axes or heavy hand saws take up a lot of energy to use! Not only that, but they tend to take longer.
Bigger is not always better when it comes to saws. The heavier and longer the serrated blade is, the harder you'll have to work to cut through wood.
Generally, survival saws are about twice the size of a good pocket knife. This length strikes a good balance between efficiency and speed.
You can also find a wide variety of blades to meet your needs. Find blades with small teeth to tackle hardwoods or large teeth for softwoods. Whatever the case may be, replacing blades is easy and prolongs the life of your tool. That's not something you can do with most traditional bushcraft saws!
Easy Transport
Finally, survival saws are ultra-portable. Many different kinds of saws exist. However, most feature a folding design that's similar to a pocket knife or switchblade.
When folded, these saws are compact, lightweight, and very manageable. Pop it into your bug out or INCH bag or clip it onto your hip for easy access!
If you're worried about safety, don't fret. Most saws feature some kind of locking mechanism to keep you and your belongings safe during transit.
Qualities To Look For In A Survival Saw
Despite all the good they do, it's important to remember that not all survival saws are created equal! Like any other piece of outdoor gear, these tools can vary dramatically in terms of quality.
When you're in a tough survival scenario, the last thing you want is a saw that fails you. To avoid that pitfall, here are some of the most important factors to consider when choosing the best survival saw for your needs.
Teeth
The first thing to scrutinize is the teeth. As we mentioned earlier, there are many types of blades to choose from and most are replaceable. The key here is to choose a blade that covers all of your bases.
The teeth refer to the individual pointed tips that make up the serrate design. They're what separate saw blades from standard ones.
Coarser blades feature fewer teeth per inch. They do a fantastic job of cutting through softwoods. The larger teeth have an easier time moving through the wood, allowing you to cut bigger pieces as well.
But there is a tradeoff. A coarser blade results in a rougher finish. They don't offer the bite you need to achieve a smooth and precise cut.
If that's what you're after, stick with fine-tooth blades. Fine blades feature smaller teeth. However, there are more teeth per inch, allowing you to slice through tougher materials and get a smooth finish.
Fine-tooth saws are perfect for fashioning tent rods, making wooden tools, or cutting through bone and flesh.
Durability
Next, you need to consider overall durability. Your survival saw is going to experience a lot of wear and tear! It needs to have the build quality and lasting durability to last through anything!
Pay close attention to the material of the blade. Most manufacturers utilize steel. But, some forms of steel are more rugged than others.
Your best bet is forged or heat-treated carbon steel. The material is tough and resists breaking or bending.
Also, look out for weather protection. There's a good chance that your bushcraft saw is going to get wet and muddy. Without proper anti-corrosion measures, it'll form rust.
Portability
Portability is a must when you're surviving off the grid. Ask any survivalist and they'll tell you that packing light is the key to getting out of any tough situation.
Survival saws are already built with portability in mind. They offer more portability than a standard hand saw or ax. That said, some design features are going to impact how you carry and transport these tools.
Folding designs help to keep things manageable. Like a pocket knife, these saws collapse to save room.
Folding bow saws are also available. They give you the experience of a traditional hand saw without all of the added bulk!
You might also see non-folding survival saws. Those tend to be smaller. But, they often come with additional portability features, such as a versatile sheath or handy clip.
Don't forget to look at weight specifications! A lighter saw is always a better choice. Not only are lighter saws easier to carry, but they're much more comfortable to use.
Grip
Last, but not least, take a look at the saw's grip. Safety should always be a top priority! It's even more crucial when you're in an unfamiliar environment surrounded by all kinds of hazards.
Your bushcraft saw should have a durable handle that provides you with a secure grip. Non-slip handles made out of rubber are usually contoured to follow the shape of your hand. Meanwhile, stitched nylon and paracord grips give you tons of texture to hold onto.            
Closing Thoughts
You really can't go wrong with any of the tools above. They all deserve to be on our list of the best survival saws, and it's really up to what style you're looking for!
Let us know if there are any others that you'd like us to review, and we'll include them on this list if we're happy with the quality.