The best places to live off the grid have a lot in common. But at first glance, there are a lot of differences too!
This is because the traits that make a specific state or location suitable for off grid living are not obvious. You need to do some digging to find out if they're viable.
To make things easy for you, we put together this list of the best places to live off the grid (and why). It will help you quickly narrow your focus so you can start planning the details!
Tennessee
If you appreciate all four seasons of the year, Tennessee might just be your choice for living off grid. Although the warm seasons are longer, the state does experience winters when temperatures drop below freezing.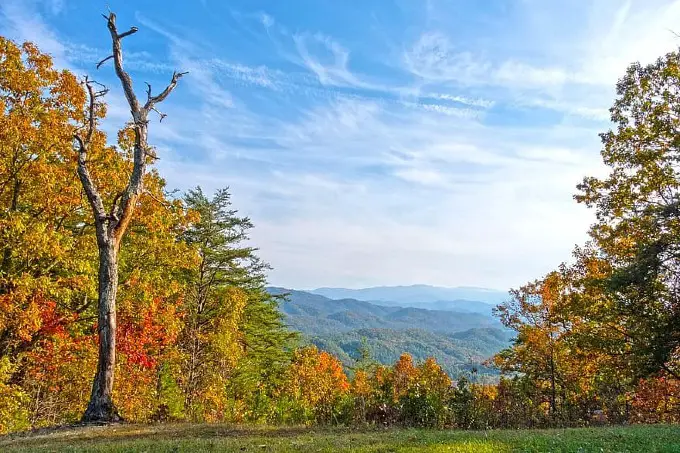 Thanks to the relatively mild climate, Tennessee's growing season averages an amazing 260 days. The state's high humidity is certainly beneficial for crops but can add to discomfort if you don't have a good cooling system. Summer heat and humidity often fuel thunderstorms and tornadoes, which, unfortunately, are common in the state.
It's also legal to collect your own rainwater in Tennessee, and there are plenty of freshwater springs to provide you with even more water! With its low cost of living and below-average property taxes, Tennessee is a budget-friendly state to consider for off-grid living.
Montana
If you dislike excessive heat and can tolerate cold, harsh winters, Montana's natural beauty may be enough to lure you there for off-grid living.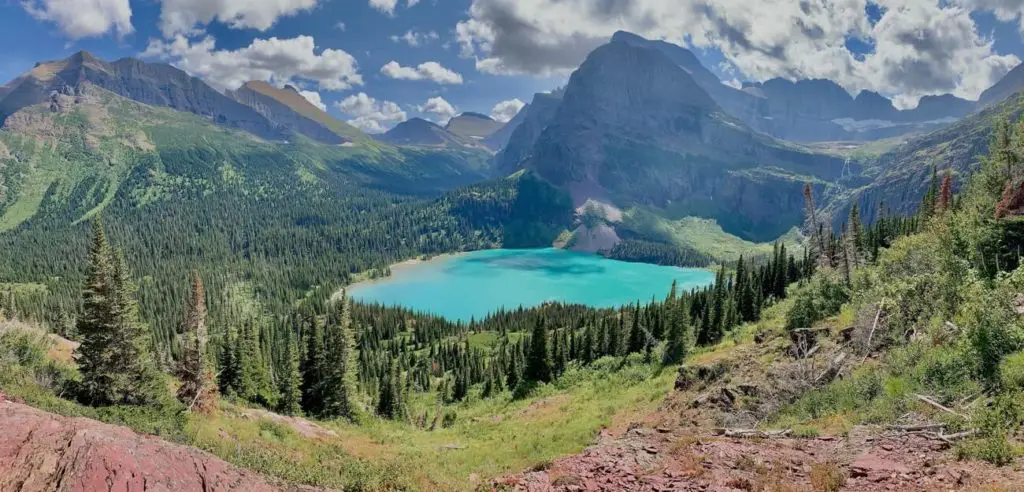 An abundance of timber and lenient building codes make the state an ideal place to construct your homestea. The plentiful wood also comes in handy for heating and cooking with your stove.
Although the growing season is short, there are prairies and grasslands suitable for raising livestock. Laws regulating keeping farm animals are relatively lenient; however, you aren't allowed to sell raw milk and are even forbidden to drink milk from your own livestock!
Property taxes are high, but the low population density and crime rate, in addition to lax gun laws, are enticing reasons to consider living off grid in Montana.
North Carolina
When looking for affordable, high-quality land in your quest for a home off the grid, consider areas in North Carolina (especially ones located away from the coast).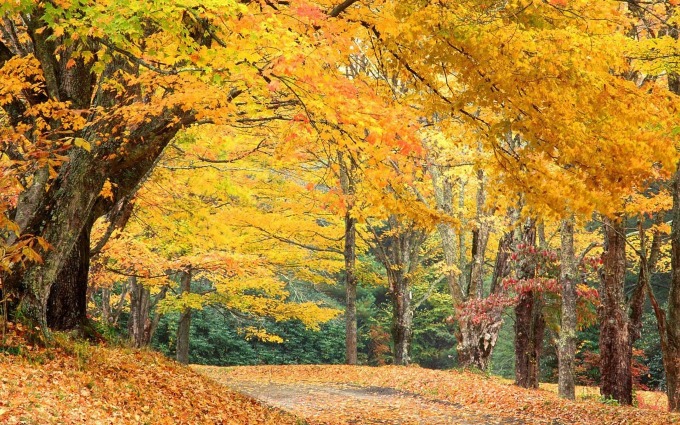 In fact, we'd consider this to be one of the most underrated places to live off the grid!
There's a growing homesteading community in the Saluda and Black Mountain regions. There's also an annual three-day survival and homesteading experience (known as Prepper Camp) that occurs each September.
Maine
Thanks to low land prices, population density, and crime rates, some of the remote and non-tourist regions of Maine is one of the best places to live off the grid. To make things even better, zoning laws are quite lenient which can allow you to build a long term survival shelter.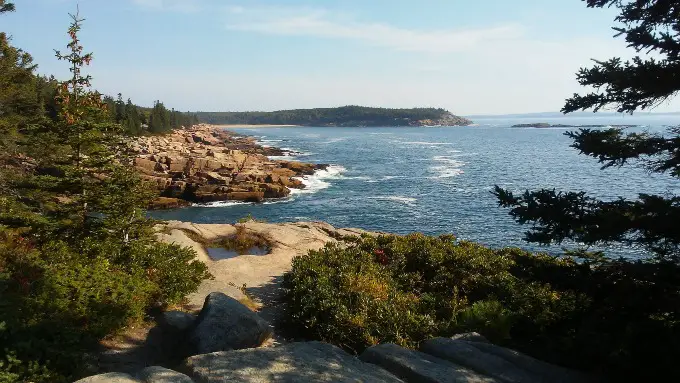 Natural resources like water, wood, and rock are plentiful all over the state. One negative factor is Maine's climate, which results in a relatively short growing season. However, growing indoors or in greenhouses are viable options to consider.
Missouri
Among the best states for living off grid, Missouri is one state that many preppers tend to miss. There's something about it that allows this state to fly under the radar while still having a lot to offer!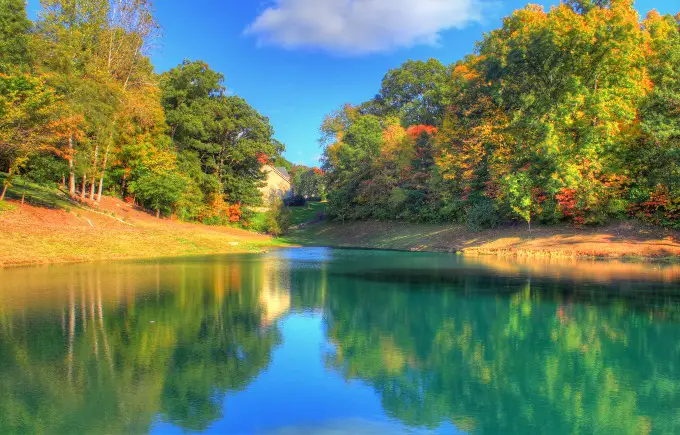 For starters, there are no restrictions on collecting rainwater. There are also no laws requiring wells or septic tanks and no building or zoning codes in some of the state's rural areas.
In part due to the low price of land, Missouri is an excellent place for growing your own food. The state experiences a temperate climate with long, warm and humid summers and short, relatively mild winters. Add that to the fact that the state receives over 40 inches of rain and 25 inches of snow annually. Needless to say, Missouri is a great place for growing crops and year-round grazing.
Natural resources such as water, timber, and wild game are plentiful. This is especially true in the state's mountainous areas, making Missouri an excellent place for both farming and hunting.
The cost of living and taxes are low compared to many other states, and there are few regulations on homeschooling. In fact, you needn't even notify the state if you're homeschooling your kids.
Texas
Boasting a long growing season and affordable land in its remote regions, Texas is a great state for farming.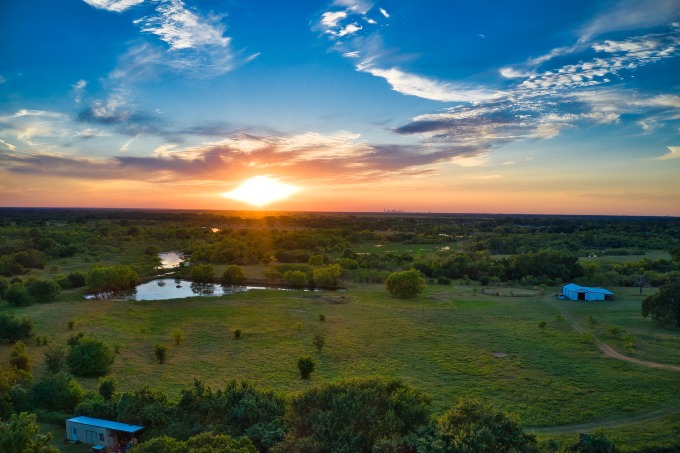 It's smart to avoid the dry areas and instead opt for the more fertile regions. However, you'll still need to make sure you have access to a dependable water source (even in prime agricultural areas).
The state's abundant sunshine allows you to tap into solar energy for your source of electricity. Lenient laws regarding gun ownership and the low population density and cost of living are also pluses when considering living off-grid in Texas.
Oregon
When finding the best places to live off the grid, cost is obviously something that comes up a lot. But there's a way around that in certain parts of Oregon.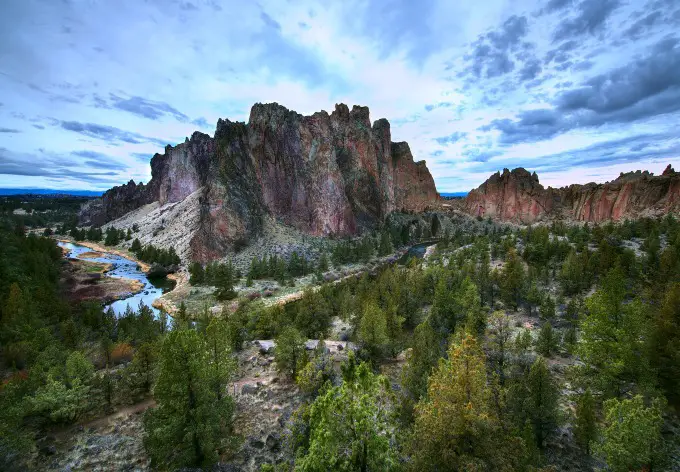 If you're uncomfortable with solitary off-grid living, Oregon offers a number of communities where you have the opportunity to share utilities with your neighbors. Located in the center of the state, Three Rivers Recreation Area allows residents to share their water supplies and solar energy. Another off-grid community, Breitenbush Hot Springs, is a favorite with tourists, as well.
Oregon's mild climate and abundant natural resources, such as freshwater, wildlife, and timber, especially in the western and Cascade regions, make the state an ideal place for hunting and fishing. In addition, property costs are low, and laws regulating farming and livestock are lenient.
Ohio
When you think of Ohio, big manufacturing cities probably come to mind. However, did you know that the state also has a very low cost of land, property taxes, crime rates, cost of living, and abundant natural resources?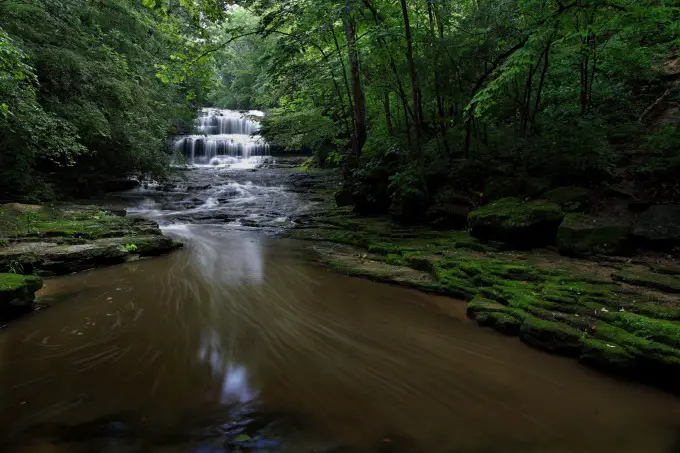 This makes the state (especially the southern regions) highly attractive to anyone looking to live off the grid.
To make things even more interesting, there are no zoning laws. There are even counties without a permit office! Many Amish communities in the state are pretty much entirely off the grid! Some counties do, however, delegate their health departments to enforce septic tank laws.
Ohio's relatively long growing season runs from late May through October. The potential downsides are that there's an elevated risk of flooding depending on the land you purchase, and certain times of the year are unfavorable for generating electricity with solar power.
Alaska
If you can withstand cold, long winters, Alaska is a great place to consider for living off grid. The state's aesthetic beauty and low population density and cost of living, plus the fact that it imposes the lowest tax burden on residents of anywhere in the nation, make Alaska one of the most popular choices on our list.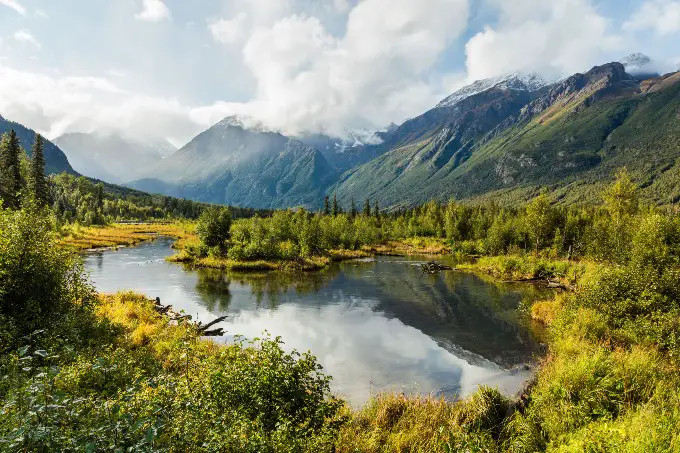 But think about it:
There's no income, sales, or estate taxes. In fact, only 25 municipalities in the state impose a property tax at all!
This makes Alaska a very attractive option if you want to keep things cheap.
Homeschooling is virtually unregulated in Alaska, and you don't even need to notify the state when you're homeschooling your kids. The kids will be happy to know that they don't need to take standardized tests, and there are no inspectors to check on them either!
You may garden at your pleasure and raise farm animals. However, you need to provide your livestock with a fenced pasture and warm shelter.
This, of course, leads to the most negative factor in living off-grid in Alaska, and that's the weather. Northern areas of the state can experience temperatures colder than 65 degrees below zero, although the statewide average winter temperature is 37 degrees above zero. Needless to say, you have to ensure you build a well-insulated shelter.
There's plenty of moisture for gardening with an average annual precipitation of 16 inches inland and an average snowfall of over 70 inches. All this moisture provides lakes and freshwater streams with ample water.
You'll find an abundance of fish in those waters, and plenty of other natural resources, such as wood and wild game, abound. There are no gun laws, so you can feel free to hunt at your pleasure! One bonus of the cold weather is you can safely preserve your food without the need to smoke or salt it.
Arizona
Known for its warm, dry climate, Arizona has long been a destination for those seeking a healthy and comfortable environment. The state's long growing season and affordable land prices are some of the most attractive factors to consider when thinking about a warm state for living off grid.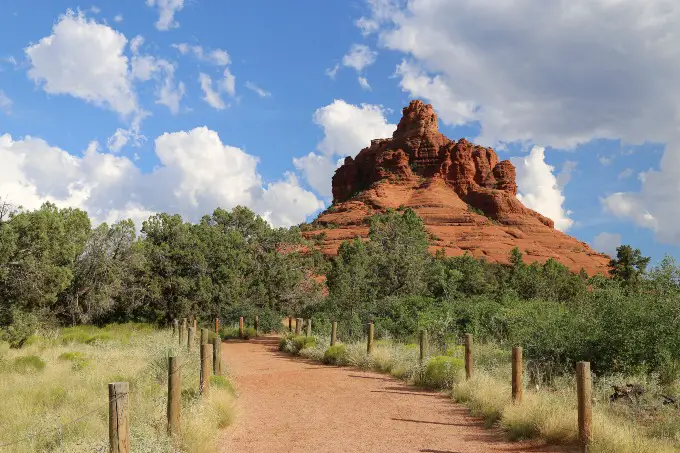 Trees are more prevalent in northern Arizona. However, no matter where you settle, you'll still have to invest some time and money in setting up a sufficient water system and will need to consider several options.
This includes drilling your own well, transporting water to your property, or purchasing a property with a natural spring that you can expand into a sustainable pond. But unlike water, there's ample sunshine in Arizona. This makes it a great choice if you're keen on generating your own electricity (which you obviously should be).
Washington
With its temperate climate and plentiful natural resources, Washington is an ideal choice for living off grid.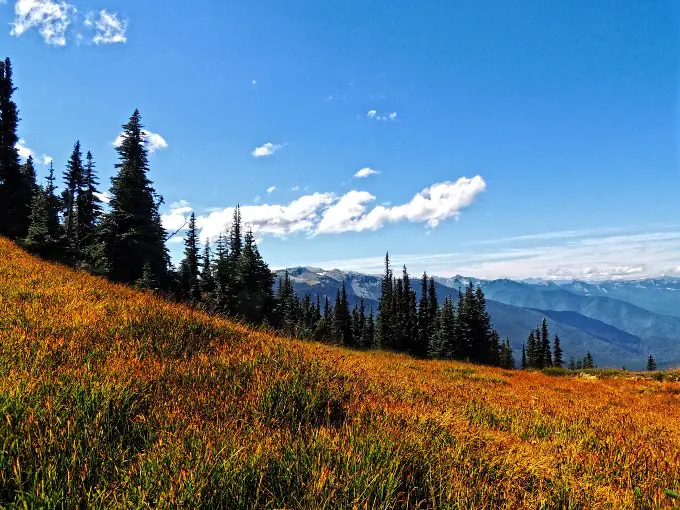 An average summer temperature of 80 degrees and an average winter temperature of 45 could easily lure the serious homesteader to Washington. There's also an average annual rainfall of nearly 39 inches and an average annual snowfall of over 200 inches in the Cascade Range
Interestingly enough, the state actually encourages you to collect rainfall and also allows you to keep several types of livestock.
However, there are some challenges you'll have to overcome when it comes to living off the grid in Washington. This includes a high population density and high living costs. If you want to avoid these you'll need to exclusively look at rural areas.
A couple of other factors that may discourage the homesteader are the unusually strict building codes and residential land use regulations. Also, if you have kids, you need to notify the state if you're homeschooling them and submit their test scores along with occasional professional evaluations of their progress.
The Main Factors To Consider When Picking A State
The best places to live off the grid have a few things in common. As you've probably guessed from our list above, these factors can play a major part in determining the viability of a state for your off-grid plans.
But before we list them out, it's important to note that all of these might not be dealbreakers for you. For example, the homeschool leniency in a particular state likely won't matter to you if you don't want children.
Another example would be the cost of land. If you're in a fortunate financial position, the price of a lot might not be a limiting consideration.
Take all of these factors into account and use them to come up with the best place for you!
Climate
The overall climate is definitely something you'll want to consider. When living off grid, you'll be relying on your ability to grow crops to stay alive. If the climate is not well-suited for growing crops, that's a challenge you'll have to overcome.
However, there are people who live off grid in places all over the world in a wide variety of climates. At the end of the day, the climate of a state is more about developing your skill set than anything else. Warm and moderate weather will make things easier, but you'll likely have to pay for that in cost of land and population density.
Water Availability
As we've covered many times on this site, access to a source of freshwater (and the ability to filter it) is essential if you want to thrive on your own. And the same thing goes for wherever you decide to live off the grid.
This doesn't necessarily mean that you need a stream running through your property though! Certain states and locations have plenty of rainwater you can collect (provided the government allows this practice).
Electricity Options
When judging a place to live off the grid, think about your options for electricity. This could be tapping into an existing grid or generating electricity through solar (or other creative options like a water mill).
As a survivalist, you don't want to be entirely reliant on electricity. In fact, we highly recommend that you develop the skills required to keep going without it.
But with that being said, electricity sure makes things a whole lot easier. Living off the grid doesn't mean SHTF, so there's no reason why you can't be comfortable and efficient!
Cost Of Land
This is a bit more obvious, but it's worth pointing out. Some states and locations are far more expensive than others.
When you combine that with the fact that there are certain criteria you're looking for, you're going to be a lot picker than you might realize.
Obviously, if you can't afford a piece of land then there's no way around that. However, don't get lured into purchasing a suboptimal lot just because it's cheap. You're better off saving up a little while longer and getting land that is well suited for your future off the grid lifestyle.
Natural Disasters
Take some time to think about the likelihood of natural disasters in the area you're considering. This reason alone is why certain states didn't make our list.
A natural disaster can be devastating enough for people living on the grid, but it can be even worse if you have an off-grid setup. Crops and solar equipment can get destroyed, setting you back in both time and money. You don't want to be rebuilding an off-grid home repeatedly due to recurring natural disasters in the area.
Population Density
This is something where there tends to be a difference in opinion. Some people simply want to live off the grid without compromising on the enjoyment they get from living in a town.
However, many others want to get the heck away from everyone. These folks are kind of a hybrid between off grid and preppers. They're treating this as an opportunity to enjoy a quiet life while being prepared in advance of any SHTF scenario.
Depending on which camp you fall into, population density might (or might not) be something to consider. If you're looking to keep your distance and stay as safe as possible, you likely won't be looking for land near a city.
Crime Rate
This can tie in with the section above. The crime rate in a given area is something to consider when deciding between different places to live off the grid.
This is something that pretty much anyone considers when they move somewhere, but we think it's important to point out that you shouldn't ignore it just because you're "doing things differently".
Closing Thoughts
Figuring out where to live off the grid can seem a little daunting at first. But, once you know what to look for, everything will start to fall into place.
We hope this list makes your process a little bit easier. Getting to the point where you can live entirely off the grid can be a lot of work, but it's worth it in the end.