A walkie-talkie is a portable 2-way receiver invented during WW2 by engineers at Motorola. Built like a telephone with a mouthpiece and a speaker on both ends, it was created mainly for the war. Over the years of innovation, its use has spanned into household and commercial means.
The invention of cell phones has put us all within reachable distances from each other. With the addition of features such as instant messaging and video calls, nobody is really far away. But what happens when cell phone service goes off unexpectedly? What's your ultimate plan for survival?
That's where a walkie talkie comes in. No matter the situation, a walkie talkie keeps you covered and in touch with those closest to you. Which is why, in this article, we've reviewed the best emergency walkie talkie options currently available on the market. 
In A Hurry? Here Are Our Top Picks!
Name
Midland 50 Channel Waterproof GMRS Two-Way Radio
Motorola T600 Talkabout Radio
Cobra RX680 2 Watt Rugged Walkie Talkies
DEWALT DXFRS800 2 Watt Heavy Duty Walkie Talkies
KOMVOX Professional Rechargeable Walkie Talkies
Name
Midland 50 Channel Waterproof GMRS Two-Way Radio
Name
Motorola T600 Talkabout Radio
Name
Cobra RX680 2 Watt Rugged Walkie Talkies
Name
DEWALT DXFRS800 2 Watt Heavy Duty Walkie Talkies
Name
KOMVOX Professional Rechargeable Walkie Talkies
Best Emergency Walkie Talkie
Midland 50 Channel Waterproof GMRS Two-Way Radio
These walkie-talkies feature 50 GMRS (General Mobile Radio Service) channels, along with channel scan to check for activity. The JIS4 Waterproof Protection prevents splashing water from having any harmful effect on it (splash resistant).
Longer range communication in open areas with little or no obstruction. Easy Voice and Sound Activation Transmission (eVOX) with 9 sensitivity levels for hands-free operation.
The privacy codes give you up to 3,124 channel options to block other conversations.
NOAA Weather Scan will automatically scan through 10 available weather (WX) band channels and locks onto the strongest weather channel to alert you of severe weather updates. NOAA Weather Alert will sound an alarm indicating that there is a risk of severe weather in your area.
The midland walkie-talkie is a long-range communication device that can work as far as 36 miles. You don't have to be within close proximity to others in your group to get optimum communication, especially in open areas.
Equipped with 9 sensitivity levels, you can activate and control your walkie talkie with your voice. This gives you more freedom with your hands. The SOS siren option means you can send out locator signals if you miss your way.
This device comes waterproofed making sure you don't have to worry about spills or splashes, along with being resistant to submersion for as long as 30 minutes. You also have access to 50 General Mobile Radio Service channels with a channel scan to check for further activity.
The great thing about these walkie talkies is that your conversations can be completely private with the 142 privacy codes that allow you to block out other conversations. The walkie talkie also features a backlit LCD display which means even at night or in dim light you can read it easily.
The inclusion of the NOAA weather scan ensures that you're kept up to date on weather updates, and it also comes with an alarm to warn of serious weather risks in your area. 
The Midland Walkie Talkie Kit includes 2 radios, 2 rechargeable battery packs, 2 belt clips, 2 boom mic headsets, an AC and DC adapter, and a 120-volt dual desktop charger to keep you charged and connected at all times.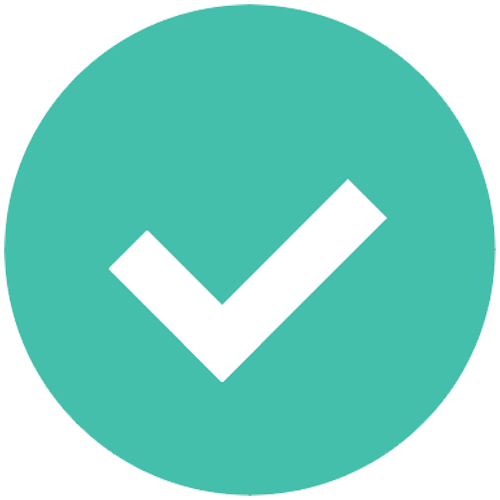 Pros:
JIS4 waterproof
NOAA weather alert
Rechargeable batteries/quadruple AA batteries
36-mile range
59 channels
142 privacy codes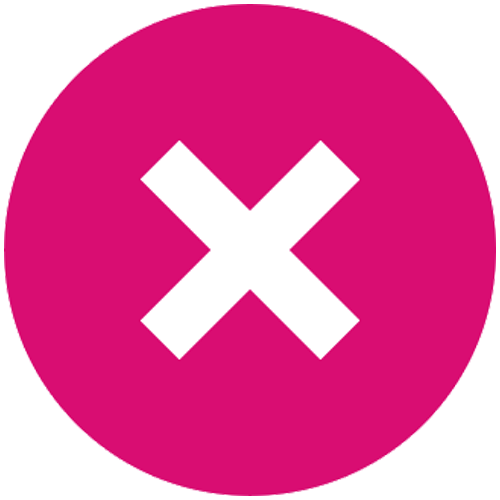 Cons:
You may need a license from the FCC to use
Waterproof feature could be better 
Motorola T600 Talkabout Radio
Easy-to-Retrieve design, floats up
Water-activated flashlight
Dual Watch
11 Weather Channels (7 NOAA) with Alert Feature
The Motorola T600 walkie-talkie really catches the eye with its floatable design and a water-activated flashlight. This flashlight comes with a red and white LED light – the red LED light helps to preserve your night vision.
A device fully waterproofed makes it perfect for your boat rides or hiking and camping trips. This device features a long-range communication of 35 miles. The belt clip that comes with the walkie talkie also doubles as a whistle during emergencies or if you get separated from your group.
This walkie-talkie is powered by a double NiMH rechargeable battery that comes with the kit or triple AA disposable batteries. A full charge of around 8 hours will give you approximately 9 hours of use while the disposable battery will give you close to 23 hours of use.
The Motorola T600 walkie-talkie runs on a double frequency of the FRS and GMRS. The FRS frequency is easily accessible while the GMRS frequency requires that you get a license from the Federal Communications Commission (FCC).
The increased safety option comes with an emergency alert feature that sends out a loud siren sound and a 20-second transmission when activated. It also comes with 22 channels, of which 11 of them are dedicated to the weather.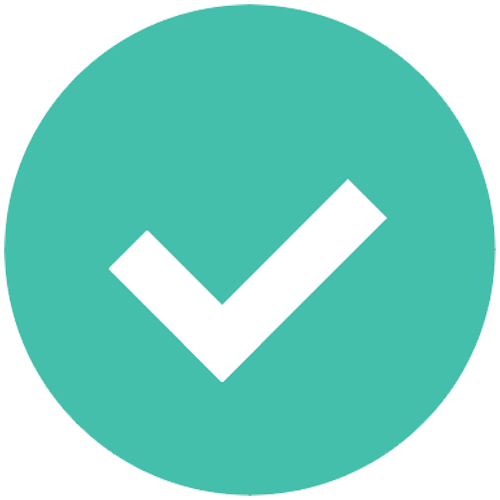 Pros:
Waterproof
Floatable
Automatic flashlight
Easy to use
Belt clip whistle
Large buttons
Great range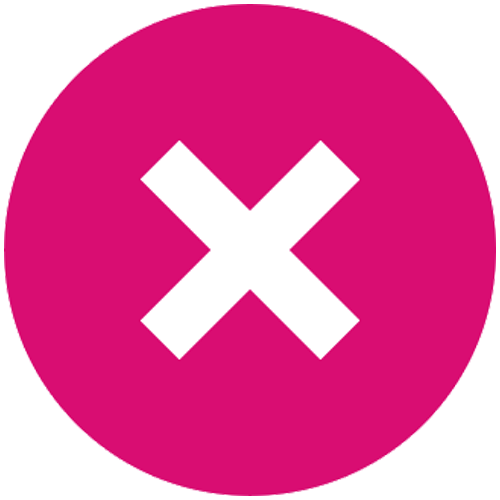 Sale
Cobra RX680 2 Watt Rugged Walkie Talkies
Provides an extended long range signal up to 38 miles with 2662 channel combinations & 121 privacy codes to minimize unwanted interference
Designed to IP54 waterproof & dustproof standards
Be prepared for storms and emergencies with built-in NOAA radio receiver and alert in the event of weather or other emergencies
The user's voice is detected and the radio transmits without the need to press any buttons, freeing hands for other tasks
The cobra RX680 Walkie-talkie stands out with a long-lasting 18-hour battery life inclusive of 5% talk time, 5% listening time, and 90% standby time. This device is powered by a double lithium polymer battery.
The long-range ability of this device extends as far as 38 miles. There are several channels available and 121 privacy codes to avoid unsolicited interference. Built-in weather channels are enabled to send alerts in the event of bad weather or weather emergencies.
The cobra RX680 is designed to the IP54 waterproof and dustproof standards. Whether you're hiking in the woods or going fishing, this device has got you covered. The voice-activated transmission (VOX) ensures you can access and transmit with your radio without your hands.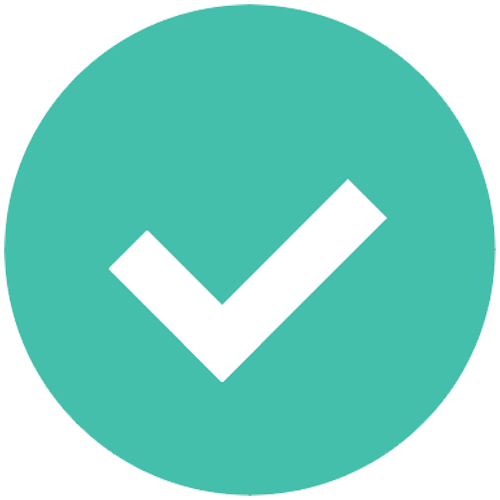 Pros:
IP54 dustproof and waterproof
Wide range of channels
Weather channels
Extended battery life
Voice-activated transmission
Rechargeable batteries
Family radio service walkie talkie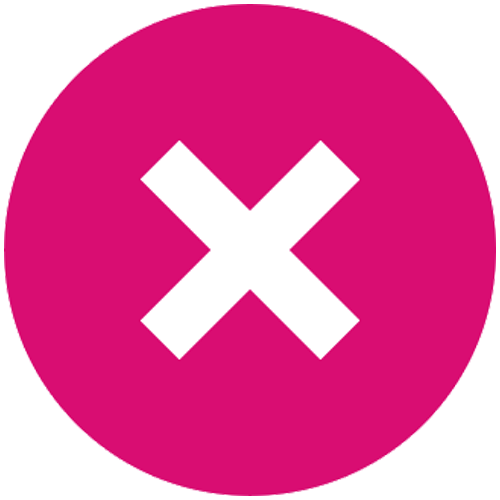 DEWALT DXFRS800 2 Watt Heavy Duty Walkie Talkies
Two watts of power provide up to 300,000 sq. ft. / 25 floors of long distance signal range with 2,662 channel combinations.
22 Channels are preset with privacy codes to minimize unwanted interference from others.
P67 STANDARD: Complete protection from dust and withstand water immersion for 30-minutes in 1-meter deep water.
Can withstand 2-meter drop plus rugged anti-slip design.
The DeWalt heavy-duty walkie-talkie stands out with its shock-resistant and anti-slip rugged design. It can also stay up to 30 minutes in water and is completely dustproof, making it perfect for all terrains.
Powered by a 2,000mAH rechargeable Lithium Polymer battery, this device can communicate within a 25-mile range and has several preset private code channels to keep out interference.
A reversible charging dock means you're plugged in whichever way you choose to connect. It's also license-free, which means you don't need the FCC license or approval for the completion or use of certain channels on this walkie talkie.
An auto-stop feature means this device can turn off weak transmissions. Its power-saving mode also comes on after a 10 second period of zero transmission. A confirmation tone also alerts the receiver when to reply during a transmission.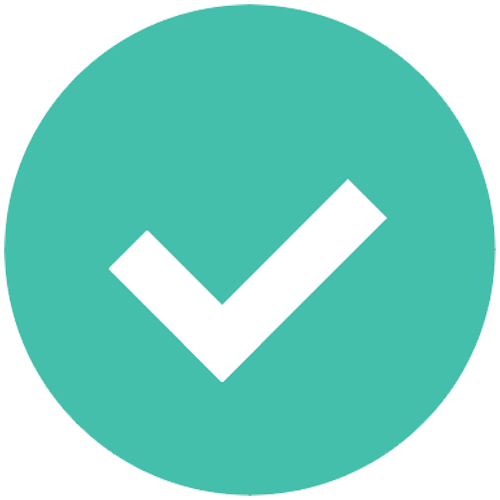 Pros:
Shock-resistant
Waterproof
Voice-activated transmission
Battery powered
Battery saving mode
Key lock
Anti-slip design
Reversible charging dock
Lifetime warranty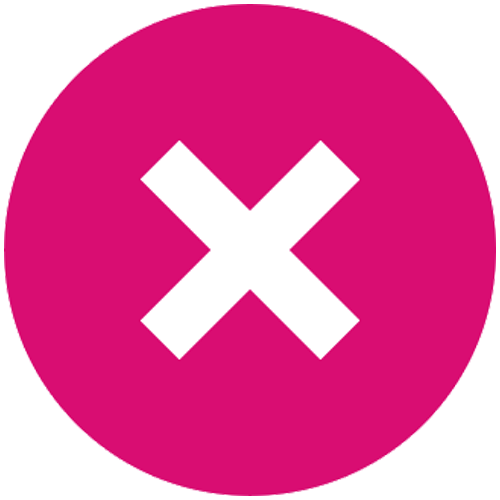 KOMVOX Professional Rechargeable Walkie Talkies
These walkie-talkies feature 22 (Family Radio Service) channels, along with channel scan to check for activity. The bold yellow faceplate provides high visibility. It is rechargeable two way radio can support the USB charging. That will be big benefit for you using the smartphone charge.
Longe range communication in open areas with little or no obstruction. 10 MILES at Sea, 5 MILES in Woods, 2 MILES in Town. The distance may vary in different environment.
The Continuous Tone-Coded Squelch System gives you up to 2,662 channel options to help block other conversations. Use silent operation to turn off all tones.
Easy Voice and Sound Activation Transmission (eVOX) with 3 sensitivity levels for hands-free operation.
The KOMVOX professional walkie-talkie is perfect for a quick weekend getaway or for other household and professional uses. While the flashlight is a bonus addition, the screen also provides enough light for visibility.
A great feature of this device is the inclusion of 22 Family Radio Service channels with channel scans for activity. This kit is perfect for long-range communication in open spaces, though not more than 10 miles, and is powered by 6 lithium polymer batteries.
The battery is rechargeable guaranteeing you constant connectivity. External features include a USB charger socket and a belt clip. It's suitable for both adult and kids' use. The micro support USB charging is a huge bonus as it's compatible with a smartphone charger.
The voice activation process is straightforward, encouraging ease of access. Connection over FRS or GMRS is also limitless which means you don't require a license to make use of this device.
It also has 121 CTCSS (Continuous Tone-Coded Squelch System) privacy codes that give you up to 2,662 different secure channel options and block out other conversations. You can also turn off all the tones using the silent operation mode.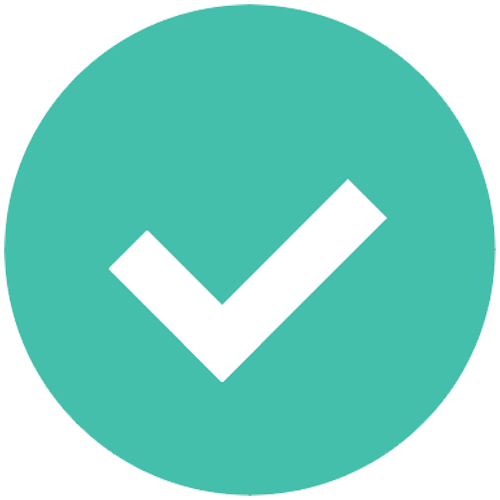 Pros:
Micro USB charge
Voice-activated
No license required
Affordable
Secure communication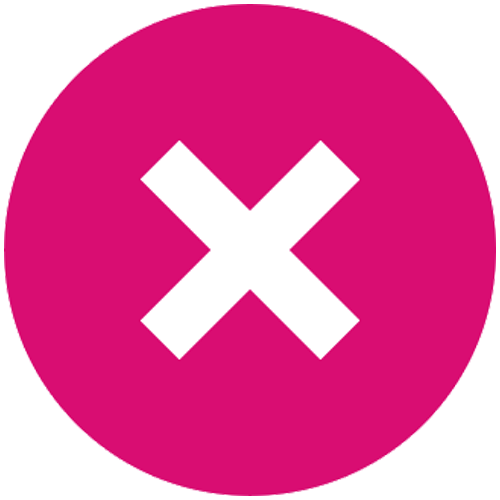 Cons:
Varying connectivity range
How to Use a Walkie Talkie
A walkie talkie allows for easy and seamless communication across channels. They have an antenna, a speaker and a microphone with added benefits including the fact that they don't require much reception and don't suffer battery drainage as fast as a mobile phone. They're also durable and offer better range, clarity, and flexibility.
To use a walkie talkie, all you have to do is press a button, communicate into the speaker, and let go of the button when you're done speaking. The receiver also follows this same process to respond.
Their non-dependency on phone signals makes them a popular choice among emergency responders, security bodies, survivalists, and people who live in remote areas or who hike and camp out a lot. 
Features to Look For in Emergency Walkie Talkies
Range
This is a super important feature to look out for when picking an emergency walkie talkie. The range determines the communication distance, and some brands can stretch as far as 24 miles while others can barely function within 10 miles. It's best to pick out a brand that suits your range needs.
Durability
The overall durability of a Walkie talkie should be considered, especially in contrast with its intended use. Several durable features are available for walkie talkies such as waterproof, dustproof, and water-resistant. Some brands also consider children and their safety.
Battery Life
Battery Life should be a main priority when it comes to emergency walkie talkies. You don't want to be stranded halfway into your hike and away from your group because of a dead walkie talkie. While walkie talkies come with rechargeable batteries, it's advisable to carry along replaceable AA batteries for extra security.
Power
Walkie talkies are as powerful as their powering wattages. The higher your walkie talkie's wattage, the further you can transmit and the more powerful the radio.
NOAA Channels
NOAA Channels are really important because they help you stay up to date on weather notifications, severe weather changes, and emergencies.
Private Codes
In areas with lots of interference, private codes filter out other conversations not on the same frequency furthering better communication.
SOS
There are walkie talkie brands with different response codes for emergencies. Some come with a locator signal, while others come with a loud siren sound followed by an SOS transmission.
Types of Long Range Walkie Talkies
GMRS Radio
The GMRS radio is great for family or a gathering of friends' conversations over a range of miles. This requires a license to use but one license is enough for a family or group use. You can apply for your license at the Federal Communications Commission (FCC).
FRS Radio
The FRS Radio is completely easy and free to use. You don't need a license to use this, although there might be a reduced coverage distance. This is also perfect for family use.
Ham Radio
Ham radio requires an amateur license before use. It's essentially an open channel for emergencies and other amateur walkie talkie users. Most devices cover a range of 20 miles, so during a crisis or any sort of emergency, you can easily tap in for more information or to request help. 
FAQS About Walkie Talkies
Q: Can I Pick Up Police Chatter On My Walkie Talkie?
A: No, you can't pick up police transmissions on your walkie talkie. To ensure safety and confidentiality, the police department makes use of a frequency different from the ones available to civilians. Despite the number of channels and range on your walkie talkie, you won't be able to access a police frequency.
Q: Can Someone Else Monitor My Conversations With a Walkie Talkie?
A: It's possible, but it's unlikely. This would not only require them to be within the same frequency range, but they would also need to be within close proximity and to have access to whatever band your radio is on. 
Concluding Thoughts
While nobody wants a disaster or crisis to happen, it doesn't hurt to prepare for one. We don't have to wait for a telecommunications cut-off or network outage to get these emergency two-way radios in, we have curated a detailed list of the best available types and features to look out for.
Consider your needs to make an informed decision on the best emergency walkie talkie for you and your family or group. All our recommendations are top-notch, but if we had to choose one, it would definitely have to be the Midland 50 Channel Waterproof GMRS Two-Way Radio because it has all the features to look out for and then some.