A hiking survival kit is a must if you are heading into unknown territories. These kits usually consist of many tools like a flashlight, pocket knife, survival bracelet, whistle, thermal blanket, and medical supplies that can help you overcome certain obstacles or protect you against dangerous situations.
Finding the right hiking kit can be difficult since there are so many different types of first aid tools that you can buy. In this guide, we aim to help you find the right kit so you can stay as safe as possible, no matter where your hiking expeditions may lead. 
Find the Best Hiking Survival Kit Here
Hiking emergency kits are very popular because they are specially designed for unexpected field experiences. Aside from being remarkably light and portable, they are not just for hikers. These kits are ideal for a car, holiday adventure, camping trip, or even a fishing expedition.
Our product reviews include a wide range of kit types so you can be prepared for your next adventure, whether it be taking a simple drive or enjoying an extensive camping expedition. 
The Aokiwo emergency kit is our top pick because it includes a huge variety of tools and accessories to help you out in all sorts of situations. All of the accessories fit snugly into a tiny bag that can easily be strapped to your hiking backpack for easy carrying.
This diverse kit includes many different types of accessories, including medical supplies like gloves, band-aids, wound pads, alcohol swabs, and even a bandage triangle. Protective gear like a raincoat, emergency blanket, fire starter, camping utensils, and water bottle buckle will keep you fed and dry while sleeping under the stars. 
The set also includes tactical equipment like a whistle, folding pliers, folding knife, flashlight, paracord bracelet, compass, wire saw, and even a handy defense pen that can be used to ward off dangerous creatures or perform various survival or hiking tasks. 
With this kit, you should be just fine no matter what unexpected scenarios unfold on your trip. 
Specifications:
Color – Black, brown, or camouflage backpack
Qty piece – 126 pieces
Carry case type – Backpack with 1,000D military-grade nylon fabric
Case waterproofing – Water-resistant
Main tool types – First aid kit, Tactical tools, multi-tools, fishing equipment, other protective gear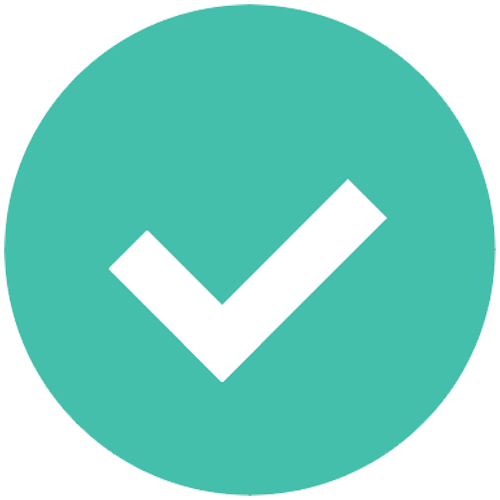 Pros:
Affordable price
The pouch is made of extremely durable fabric
The tactical gear included in the kit has quality constructions
Most tactical tools are made of metal and are nice and durable
Everything fits nicely into the pack that is small enough to fit your car glove compartment
The backpack zips open fully so you can easily see and access your gear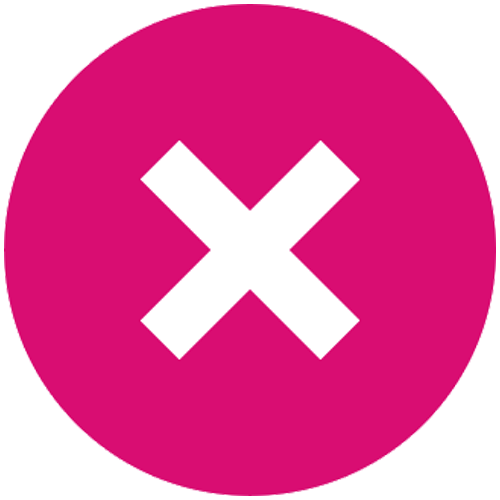 Cons:
Flashlight batteries not included
The carabiners are not the toughest 
Items can be crammed into a tiny space
The Kosin 18-in-1 Survival Kit
18 in 1 Professional emergency survival kits. Containing: Upgrade compass, Upgrade survival knife, Wire saw, Water Bottle Clip, Emergency Blanket, Flintstone, Scraper, Flashlight, Credit Card Knife, Pen, Whistle, Mini Light, Carabiner, and Black Waterproof Box.
18 pcs survival kit included to survive in the wilderness. Cold steel knife for cutting; 3 modes Flashlight for bringing enough light; Dual-tube whistle for attracting attention by producing volume up to 120 db; Wire Saw for cutting wood or bone; Multi-function pliers for fixing; Thermal blanket for retain 90% of body heat; There are also bottle buckle, fire starter, carabiner, paracord bracelet, compass, pen for emergency situations.
The multi-purpose survival gear kits contains everything you need when there is any emergency situation occurs like natural disaster or wilderness adventure. Perfectly fits for people who loves hiking, hunting, wilderness survival, etc. Great gift idea for outdoor adventurer, hiker, camper.
Easy To Carry mini Size, Dimensions is 6.3 X 4.3 X 1.9 Inches and Weight 1.4 Pounds.This Extremely Useful Kit Can be Placed in a Backpack, Car, Drawers, Pocket or Pouch, or Securely Attached With the Included Ranger Band to your belt, Rucksack Strap, Climbing Gear or Mountain Bike.
The Kosin portable survival kit is great because it contains many tactical tools. 
Everything is nicely positioned in an impact-resistant hard plastic case to keep your gear safe in case of a bad fall.  
The kit includes various essential accessories like a tactical flashlight, fire starter, folding military knife, whistle, wire saw keychain flashlight, survival paracord bracelet, tactical pen, multi-card, and screwdriver. With these tools, you can perform all sorts of tasks around your campsite.
An emergency blanket will keep you nice and dry if you lose your path. It is an ideal kit to have in a car or to grab every time you go hiking. While it includes a few first aid pieces, there is nothing that can be used to address a serious wound. 
Specifications:
Dimensions – 6.5 x 4.3 inch case
Weight – 1.3 pounds
Color – Black
Qty piece – 18 pieces
Carry case type – Plastic case
Case waterproofing – Water and impact resistant
Main tool types – Tactical tools, protective gear, multi-card, firestarter, wire-saw, and a few medical swabs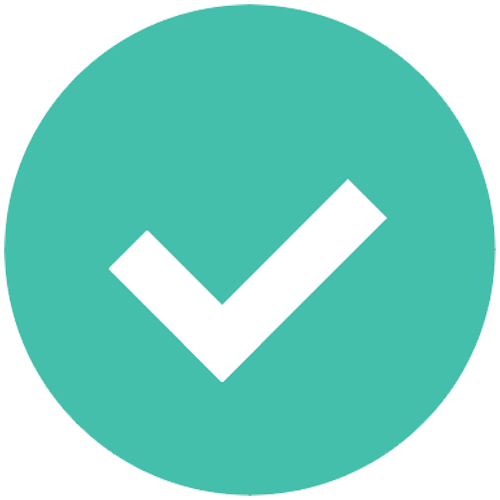 Pros:
The plastic case is hard and will keep your emergency gear safe
Everything fits snugly into the small case
The compass is accurate
The tactical tools and multi-tools are made of tough metal
Good price range
Good tool diversity to help you overcome different situations
The kit is small and portable so you can easily carry it with you 
All the gear works very well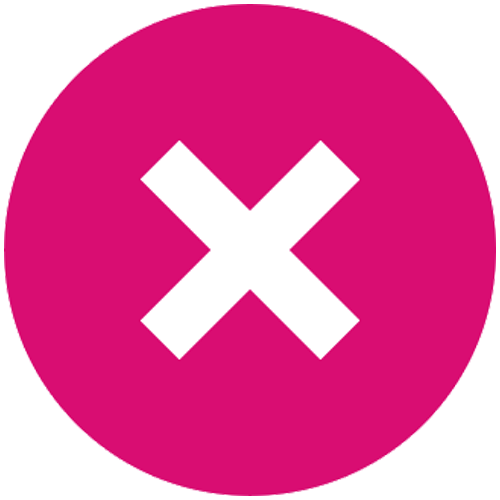 Cons:
It can be hard to fit everything back into the case to close it
Missing additional first aid supplies like bandages
Tools like flashlight and pocket knife are small
The Taimasi 152Pcs Emergency Survival Kit
Taimasi emergency survival kit is unique in that it was specifically designed and curated by survival experts. The comprehensive survival system not only includes 22pcs multipurpose survival tools and a emergency tent and blanket, but it also offers 45pcs first aid kit, 50pcs disposable gloves and a fishing tools set which can meet your different needs and solve problem of looking for food outdoors.
Providing many popular survival tools and essentials to survive in the wilderness or disasters. An knife and steel wire saw for cutting wood or bone; work gloves to protect your hands while clearing rubble or other chores; 32.8ft parachute cord & emergency tent to assist you in creating a makeshift shelter; thermal blanket for retain 90% of body heat. It also comes with folding pliers, saber card, flashlight, fire starter, compass etc.
Comes with a first aid kit with bright red bag which includes essential items such as tweezers, scissors and pins, bandages, would pad, bandage triangulaire, cotton buds etc. They can help stop the worsening of bleeding from minor injuries, mobilize injured limbs and even dress wounds to prevent infections.
To keep your kit small and lightweight enough so you can carry it at all times, all the items comes in a camo bag with a size of 8" x 6.5" x 6". It is made of 600D nylon, has dual zippers & interior storage design. You can attach it to other molle compatible backpack or combat vest or belt by using its back attachment straps or removal velcro panel. Great gift idea for people who loves hiking, hunting, camping, car travel, wilderness adventure.
Having an emergency kit can get you well-prepared in advance to emergencies during outdoor adventure, hunting, camping, hiking, travel, natural disasters such as earthquake, tornado, flood and fire. It's perfect to keep you prepared to stay warm, dry, and comfortable even if your car breaks down at the worst time. If you have any questions, please don't hesitate to reach out to us so we can get you taken care of in 24hours.
The Taimasi emergency kit is the biggest kit on our list because it has 152 survival accessories that all fit into one small carry pack. 
You can get this emergency pack in two different colors, and the design can zip flat open, allowing you to easily access all of your emergency gear at once. The backpack itself is not as durable as the Aokiiwo set but it has a lot more accessories, which makes it just as practical.
This survival kit includes various medical accessories like bandages, prep pads, wound pads, bandages, cotton sticks, safety pins, medical tape, tweezers, scissors, and more. It also has protective gear like gloves, glow sticks, a raincoat, emergency tent, thermal blanket, work gloves, and camping utensils that will keep you nice and dry if you have to spend a night in nature.
The metal tactical equipment like folding knife, saber card, flashlight, defense pen, folding pillars and wire saw are all durable and perfect for a variety of tasks while you are out hiking. The set even includes a few fishing tools so you can catch some food if you happen to be by a lake. 
Specifications:
Dimensions – 8 x 6.5 x 6 inches
Weight – 3.11 pounds
Color – Camo or dark black
Qty piece – 152 pieces
Carry case type – Backpack that is made of 600D nylon
Case waterproofing – Splash resistant
Main tool types – Survival gear, first aid kit, tactical tools, multi-tools, protective gear, and fishing equipment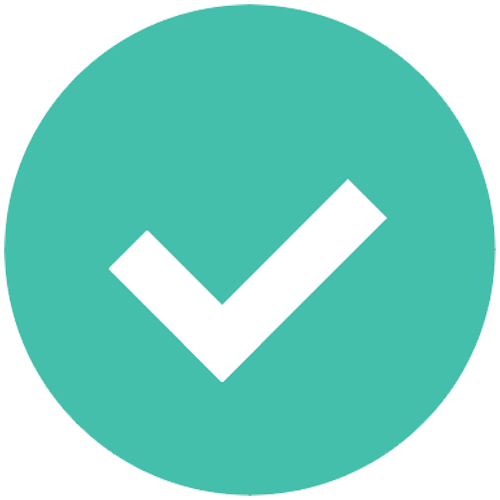 Pros:
All gear fits snugly into the small portable carry bag
First aid kit included
The kit won't take up too much space in your car or backpack
The metal tactical tools like knives and flashlights have a strong feel to them
Protective gear like gloves, raincoats, emergency tent and thermal blanket included
A few fishing supplies are also included
The carry bag zips open at the sides so you can easily access your gear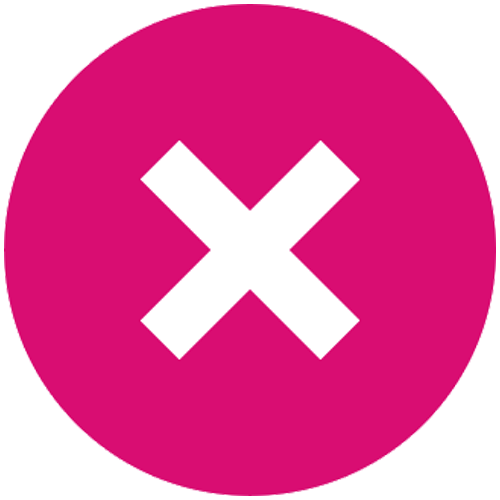 Cons:
The carry bag isn't made of the same durable materials as the Aokiwo set
The Taiker emergency survival kit is a full-size kit that is a must for extended camping trips or long hiking expeditions. This kit includes accessories you might need around the campsite like an ax, a lantern, and a wind-up flashlight. 
The Taiker set comes with a backpack that is a bit larger than the other packs on our list. This backpack might not be made of military-grade materials, but it will keep your gear secure. Its bright red color will make it a lot easier to spot on hiking trips.
The 151-piece set includes a large first aid kit with lots of accessories like band-aids, alcohol swabs, bandages, medical tape, and more. It also has protective gear like a raincoat, compass, camping utensils, tent, and thermal blanket that will keep your body protected.
The tactical gear included in the set is durable and perfect for camping expeditions. We especially love the quality ax included because it allows you to chop branches, build a small shelter, or clear your path. The set even has a little fishing kit for you to catch a meal while out in the wild. 
Specifications:
Dimensions – 14 x 9.5 x 4.2 inches
Weight – 3.96 pounds
Color – Red
Qty piece – 151 pieces
Carry case type – Backpack design with 600D nylon fabric
Case waterproofing – Splash resistant
Main tool types – Tactical tools, light sources, fishing gear, first aid kit, survival equipment, and multi-tools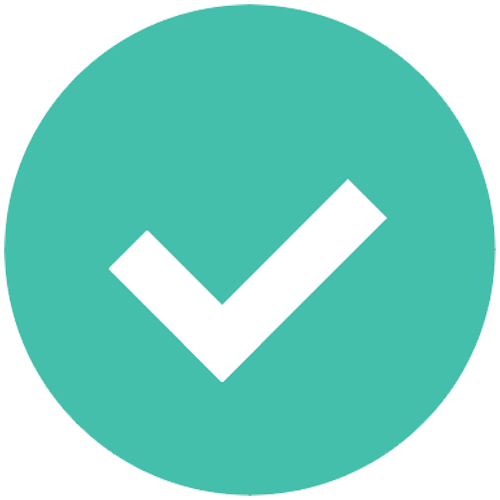 Pros:
The bright red bag will make you more visible in the forest
A flashlight and lantern is included
The set comes with a small but quality ax for chopping
The first aid kit is quite diverse
The bag is a bit bigger so you can add more survival supplies to it
Compact kit fits nicely under your car seat
The tactical gear is made of tough materials
Protective gear like raincoats, gloves, and shelter is included
It includes fishing gear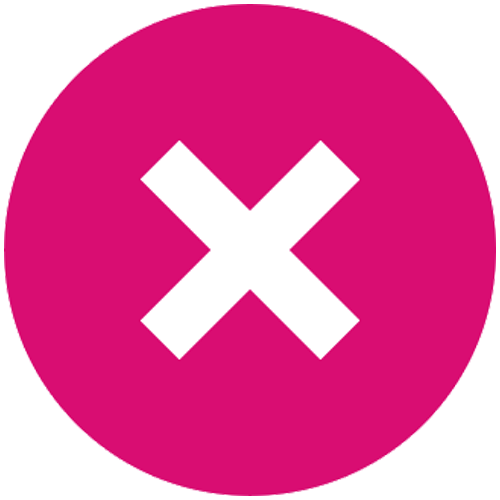 Cons:
Most of the tools are not for everyday use
The bag itself is not the best quality
Sale
The Emdmak Survival Kit
Stainless Steel Versatile Tool Card, Fire Starter, Compass, Wire Saw, Emergency Whistle, Multifunctional Pliers,Emergency Blanket. One case can meet your different needs. The box size is 5"X 3.5"X1.6", weight is 6.8oz.
Whistle is loud and has a key ring on one end. Compass is compact, flexible and high sensitivity. Wire saw has saw blades sharp and smooth, do not hurt hand and can cut stuff and pretty quickly. Fire starter is easy to use, simply draw the strike rod down the block to create sparks to light your kindling.
The steel tool card is a multi-tool, including can opener, knife edge, screwdriver, ruler, cap opener, 4 position wrench, butterfly wrench, saw blade, direction ancillary indication, 2 position wrench, and a key ring holder. Multifunction Flashlight Pliers includes six daily home furnishing repair tools.(The battery of flashlight is included.)
Each of the inside components is well made. The zipper case is waterproof and shock resistant. The other six components are made from stainless steel or plastic material. Very sturdy and durable.
Perfect for Outdoor Enthusiasts, It's necessary when camping, hiking, hunting, biking, climbing, traveling, adventures, survival and in emergency situation. A must have for us. Also great for a gift.
The Edmak kit is the smallest on our list. It is an excellent option for hikers who only want to carry the bare minimum with them during day expeditions. 
This little kit includes a pocket-sized plastic storage case that is designed to keep your emergency gear secure. The set comes with pliers, a multi-tool, a whistle, a wire saw, a fire starter, an emergency blanket, and a compass. 
The tools on the pliers can be a bit hard to open up but they can help you while you are out in the field. One of the best mini tools is the small flashlight that slides out of the plier handle. 
This basic survival kit might not be diverse but it includes the bare minimum that you should take along on any day hike. 
Specifications:
Dimensions – 5.12 x 3.54 x 1.57 inches
Weight – 0.43 pounds
Color – Black
Qty piece – 8 pieces
Carry case type – Plastic case
Case Waterproof – Shockproof and water-resistant
Main tool types – Multi-tool, emergency equipment, Wire saw, compass, and fire starter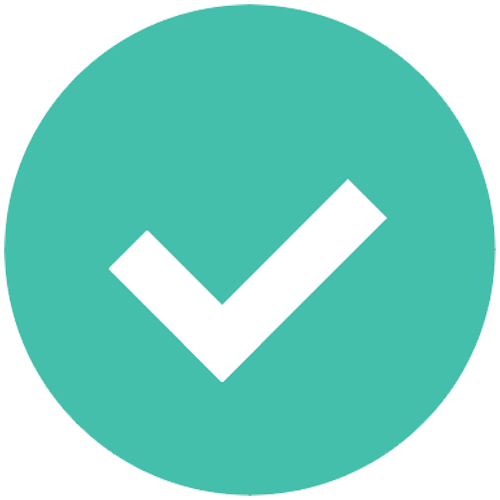 Pros:
Affordable price
The mini kit is pocket size so you can easily carry it
It comes in a tough plastic case that will keep everything secure
The multi-tool functions well and has many applications
Different types of kits are available but others do not include the multi-plier tool
The plier tool includes a mini flashlight
Most tools are made of metal to enhance their strength despite the small size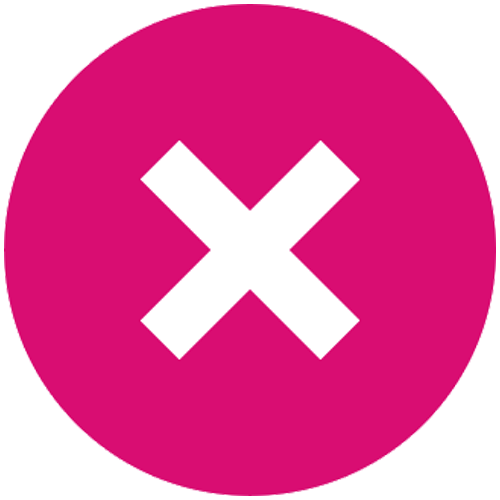 Cons:
No first aid supplies
Some tools, like the saw, are not made of the best materials
Final Thoughts
We are sure that some of these hiking survival kits will be very handy on your next hiking adventure and we do hope that this guide made it easy for you to find the right kit to buy. 
If you are also in the market for other survival accessories like survival knives, emergency blankets, survival bows, and other accessories, you should explore some of our other guides. 
At The Preparedness Experience, we make it easy to be ready for anything life dishes your way because we constantly review and share the latest and best tactical, emergency, and survival accessories available on the market.