Tactical umbrellas are one of the most underrated self-defense weapons out there, plain and simple.
While most people flock to the "exciting" stuff like knives, many of the best self-defense and survival experts will gladly take a tactical umbrella instead. If this seems strange to you, don't worry.
Although tactical umbrellas may not have all of the features of tactical walking sticks, they are a multipurpose accessory that can be used by anyone and is easy to casually carry with you anywhere.
The guide you're about to read will not only share the best tactical umbrellas you can get, but also explain what makes these such powerful tools for keeping you safe.
Let's get started.
Name
The Walking-Stick U-115 Umbrella
The "City Safe" Self-Defense Umbrella
Fiberglass Tactical Automatic Umbrella
Name
The Walking-Stick U-115 Umbrella
Name
The "City Safe" Self-Defense Umbrella
Name
Fiberglass Tactical Automatic Umbrella
Our List Of The Best Tactical Umbrellas
For most of our product review posts, we do a bunch of research and are left with 7-10 really great products to recommend.
But that wasn't the case with this one.
After our research process, we realized that only two products deserved to be on our list of best tactical umbrellas. Not only are there a limited number of options out there, but the quality of the top two is way higher than the others.
So instead, we'll do a deep dive (deeper than usual) into each product. We'll cover things like build quality, design, ease of use, manufacturer reputation, and more.
This will help you pick which one is right for you.
The U-115 is part of the popular Unbreakable line and is developed by a tried-and-true tactical umbrella maker. This company has been around for years and has a great reputation for manufacturing high-quality products.
While they have some others on the market, we like the U-115 because it's the most well-rounded of the bunch. It simply does the job.
When it comes to strength, this umbrella can handle whatever you throw at it. The core is made from fiberglass and polyamide and can support 310 pounds without breaking.
That makes this umbrella very effective for self-defense. It weighs just under two pounds, and can really do some damage due to the s trength behind it.
That also allows you to swing it repeatedly and aggressively without any problems. Some of the other umbrellas on the market are awkward to wield, which can compromise your ability to defend yourself.
The tip is stainless steel and roughly half an inch long. You can fit it with rubber to be used as a trekking pole if you want.
In terms of the overall dimensions, this umbrella is a touch under 38 inches in length. It's also 47 inches in diameter when open.
One thing we really like about this tactical umbrella is the design. It's super low-key and doesn't draw any attention to itself. It looks like any affordable umbrella you would buy from the store! This helps give you the element of surprise if you need to use it to keep you and your family safe.
The handle is also very nice. It's the classic crook handle that looks like every normal umbrella. It's easy to hold and can also be used as a weapon if you flip it around. 
The U-115 also has Anti-UV fabric that makes it useful for sun protection as well. Tactical umbrellas aren't just for self-defense after all!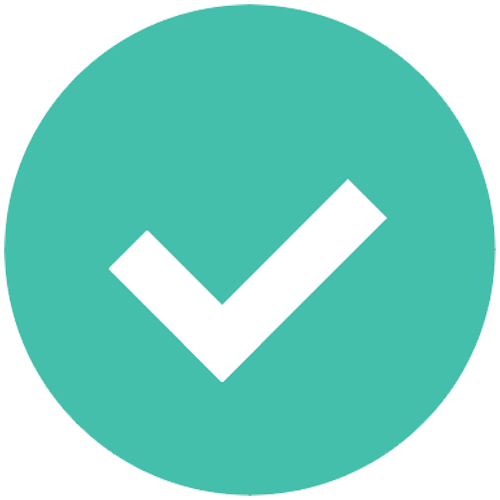 Pros:
Extremely strong
Handle is well-made
Versatile self-defense capability
Weighs less than two pounds
Comes with 5-year warranty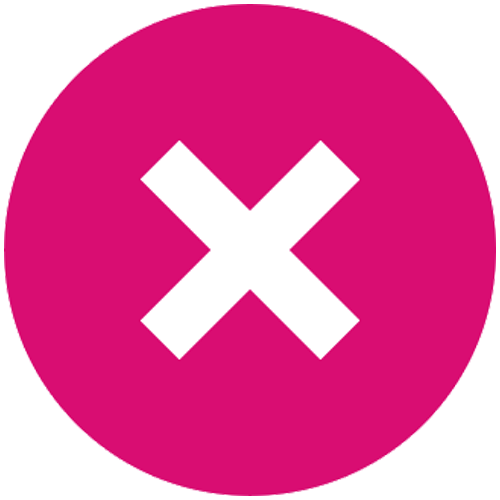 Cons:
A bit more expensive than other options (it's well worth it though)
The "City Safe" is a fantastic tactical umbrella that's great for self-defense. When we started our initial research process it was mentioned by self-defense and survival experts quite often.
It's made by a company called Security Umbrella. As you probably guessed by their brand name, tactical umbrellas are all they do.
And it shows.
This product is superb. The company has put over 15 years of research and development into this umbrella and it shows in the strength. You can absolutely go to town with this umbrella and rely on it to stay in one piece.
This strength makes it able to be used for striking and blocking with confidence. You'll be able to rely on it no matter the situation, and trust that it won't fail you.
There's a durable stainless steel tip that can be used for jabbing and poking when in combat. It makes for a sturdy end if you want to use it as a walking stick as well.
Another thing we like a lot about it is the handle. It's quite ergonomic which makes it easy to handle and use in a variety of situations.
The handle is made entirely from German hardwood. It's extremely well-made and built to last. This also makes it resistant to heat compared to a material like plastic which can warp and shift over time.
This tactical umbrella weight just under one and a half pounds, 31 inches long, and has an open diameter of 37 inches. For the kind of strength it provides, this is quite impressive. You can easily bring it around with you and not have it become a burden or draw attention.
And don't forget the design.
This is quite a nice-looking umbrella that has a classy aesthetic without drawing extra attention (very important). You don't want everyone paying attention to your beautiful umbrella, but you don't want to look like a slob either.
Overall, we think that pretty much anyone would be happy with this tactical umbrella. It's a fantastic tool for self-defense and can be handled by owners of all sizes. It's rather affordable for the quality as well, which is a definite plus.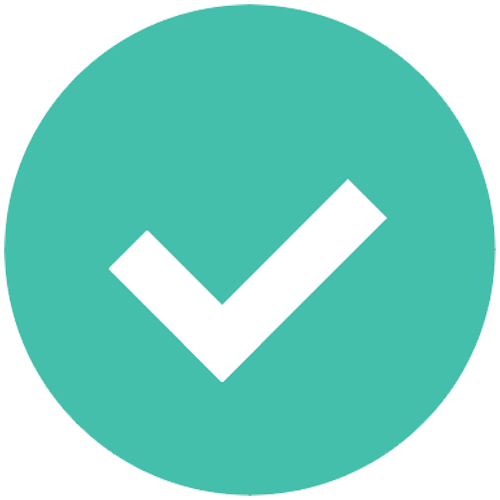 Pros:
Very durable
Easy to handle
Stainless steel tip
Clean design
Not too heavy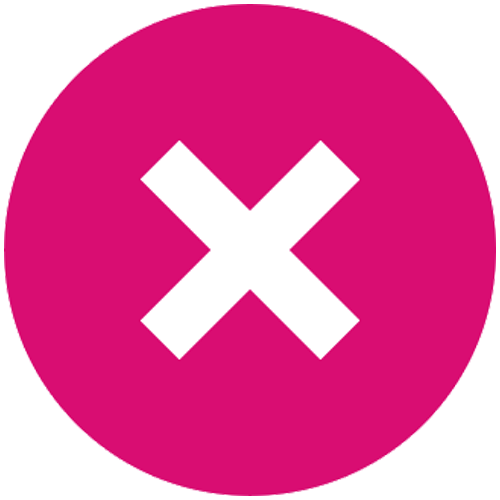 Cons:
The stainless steel tip won't do a ton of damage/li>
Reports of durability dropoff after a couple of years/li>
This tactical umbrella isn't ideal for anyone who wants to regularly use it as a walking stick, but it is a great option to have on hand as an additional weapon and emergency tool.
Made out of a fiberglass material, this umbrella has a sturdy and reliable shaft as well as strong ribs. It has a tensile strength up to 220 lbs., making it strong enough to be used as a walking stick, and can resist wind gusts up to 60 mph.
The carbide tip on this umbrella is a great tool for breaking glass in an emergency, and it can also be used as a weapon for self-defense. The ergonomic handle makes it easy to hold comfortably, and with a weight of only 2.25 lbs., it can easily be maneuvered by nearly anyone.
To top it all off this umbrella is easy to use and transport. It has a quick release activation button to open the umbrella in one swift motion, and the included carrying case makes it even easier to take this umbrella with you anywhere.
UZI Fiberglass Tactical Automatic Umbrella, Windproof, Carbide Tip (easily breaks glass), Self Survival, Large, Light, Strong, Portable, Travel, Wind Resistant Umbrella for Rain, Snow, Golf, for Men and Women, Christmas Gift
Very strong shaft and handle
Well-made German wood handle
Can be taken anywhere
1.5 pounds, 31 inches long, 37 inch diameter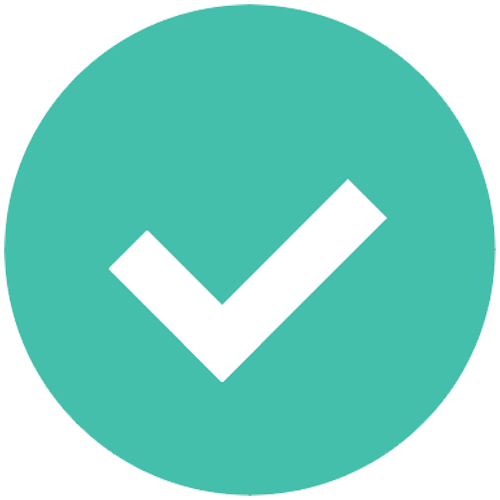 Pros:
Durable build
Sturdy and storm proof
Ergonomic handle
Ideal for outdoor trips or self-defense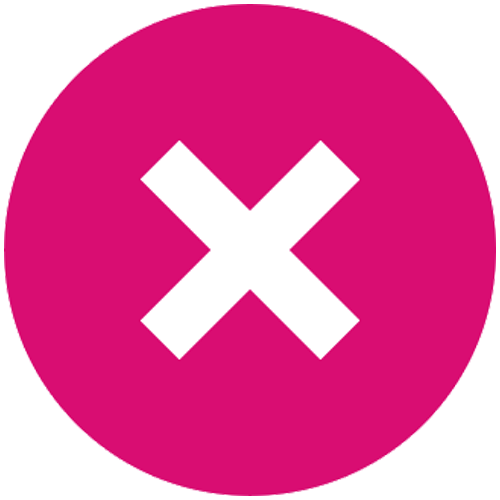 Cons:
Limited tactical versatility
The Advantages Of A Tactical Umbrella
At first, the thought of using an umbrella for self-defense might seem a little odd (or like something you only see in movies).
But trust us, it's not.
There are a number of advantages to carrying a tactical umbrella that other weapons don't offer. This section will cover each of them.
They're Easy To Conceal
The first benefit of carrying a tactical umbrella is just how under the radar they can be. This can be a bit situational of course (bringing one when it's a bright and sunny day might raise a few eyebrows), but the vast majority of people don't realize they could be used as a weapon.
Tactical umbrellas have been brought on planes, trains, buses, subways, you name it. You can easily take one into a restaurant without anyone giving you funny looks!
We especially like them for traveling, primarily in areas where there's a lot of tourism. They can be brought on public transportation, and it's quite common to see tourists bringing umbrellas around even when the weather is nice (to shield them from the sun or just in case the weather turns).
Not only do they not stand out, but most people will assume they're the typical flimsy pieces of garbage that can barely handle a gust of wind. They're not viewed as a threat.
A would-be assailant is likely to assume that they can just bat it out of the way if you swing it at them. But in reality, their hand is going to get broken.
They're Highly Effective
The best tactical umbrellas are highly effective when it comes to self-defense. Getting hit by a regular umbrella hardly hurts at all.
But getting hit with a tactical umbrella is like getting hit with a lead pipe.
These things are no joke, and that's really a testament to the fantastic build quality (more on that later). Connecting on one or two swings will send a serious message to your attacker. If they're still physically able to continue their assault, they probably won't want to.
You can also use them to poke and jab. The best tactical umbrellas come with a stainless steel tip that does not feel pleasant when it connects. We prefer to swing it as a stick/club, but it's another option depending on the situation.
It's worth pointing out that the main impact on its effectiveness is your ability to use it. The weapon itself is great, but if you're not comfortably wielding it then you won't get optimal results (we cover this is in more detail toward the end of the guide).
They're Allowed Pretty Much Everywhere
This is semi-related to the concealable section above, but it's worth exploring doing a deeper dive.
Unlike a lot of other self-defense weapons, tactical umbrellas can be brought almost anywhere. Planes, trains, subways, restaurants, banks, etc.
This is something you absolutely cannot do with some of the more obvious forms of self-defense like knives, guns, tasers, or pepper spray. 
As you know, the best kind of survival gear is the one you have with you. The same thing goes for self-defense.
You could own a magical heat-seeking knife that also shoots bullets (someone should make that by the way). But if you can't bring it into most of the places you go, it's not that useful.
A tactical umbrella is great because it's available. As long as you remember to leave the house with it, there's no reason for it to not be with you if you need to defend yourself.
What Are The Traits Of A Good Self-Defense Umbrella?
It can be hard to tell the difference between all the tactical umbrellas on the market. At first glance, they all look the same!
Fortunately, if you stick with our recommendations above you won't need to worry about this. However, if you're curious and want to understand a bit more about what we look for in our research process this section will help.
Strength And Durability
Strength and durability are by far the most important traits for a tactical umbrella. If you find yourself in a scary situation where you need to use it for self-defense, it can't fail you.
A tactical umbrella that falls apart or breaks after one or two strikes is worthless. You need something that will last you the duration of the encounter and allow you to continue striking and eliminating whatever threats you face.
Strength will also impact the amount of damage you can inflict on an assailant. A weak umbrella won't hurt nearly as much as a strong one.
That's why we look at these factors first.
Handling
The best tactical umbrellas are all very easy to handle. We define this primarily through weight balance and ergonomics of the handle.
Your ability to control and handle your umbrella in a self-defense situation will directly impact how effective you are at eliminating the threat. If you're struggling to swing it around (or it slips out of your hand) then it's not going to help you much at all.
The overall weight plays into this as well. With tactical umbrellas, there needs to be a fine line between having enough weight to deliver a painful blow, and not so much that it's hard to swing.
The two products we've listed above are both right in the sweet spot. They're in the 1.5-2 pound range which is the perfect balance.
Unassuming
Just like any other aspect of survival, there's rarely a situation where drawing extra attention to yourself is useful (unless you're calling for help of course).
That means you want your tactical umbrella to fly under the radar. Something that looks like your typical run of the mill umbrella is what you want.
If it looks fancy, someone might want to take it. If it looks like a club with fabric on the top, you lose the element of surprise.
You don't want anyone paying attention to your tactical umbrella. Their unassuming nature is part of what makes them so powerful in the first place.
No Sword/Blade
You've probably seen some self-defense umbrellas that have a sword hidden inside them (attached to the handle). While this might look appealing at first, we typically recommend that you avoid them.
First of all, it will restrict the number of places you can bring your umbrella. Because of the blade, these types are often illegal. Plenty of stores, restaurants, and forms of transportation will not look kindly on you having one of these.
Sure, they might not notice at first. But if they do (especially in the transportation scenario) you could find yourself in legal trouble.
A standard tactical umbrella that can be used to strike does the trick, and will be with you wherever you need it.
Basic Methods And Techniques For Using Them
While we're not going to pass this guide off as a self-defense course, there are some basic methods for using these tactical umbrellas that you'll want to know.
In general, striking and using it like a bat is the way to go. This will allow you to keep some distance between you and your attacker, and still deal a ton of damage.
The best products are designed to handle this kind of use. There are even videos of people using them to split watermelons!
This is also a technique that requires less practice and finesse to use. Just get a good grip and start swinging (with control of course).
Depending on the handle you have and the amount of time you have to prepare for the attack, you can flip the umbrella around and strike that way. This is more of a preference thing, but it's worth pointing out.
Just remember, striking with either side is gonna hurt.
Because of the stainless steel tips, there's also the option for you to jab. In our opinion, this is less of a deterrent and makes it easier for your attacker to grab your umbrella. While there are definitely trained experts who could make use of this technique with scary efficiency, we're giving advice for the everyday person.
It's a lot easier to just swing and do damage that way. It's also scary for the attacker, since their window to avoid injury is quite small and they won't have much time to react.
Closing Thoughts
We hope you enjoyed our guide on the best tactical umbrellas for self-defense. As you can see, there's a lot more to these weapons than meets the eye.
Because of their unassuming nature, you'll be able to rely on these anywhere. You can travel with them and no one will bat an eye.
They're also easy to use. Unlike other self-defense gear that requires more extensive training, tactical umbrellas are quite straightforward.
Just swing.
While it might seem a little weird at first, this simple piece of gear can be your best friend in a bad situation. Give them a shot!