Tourniquets are a life-saving tool for first responders and medical professionals, but how to recognize which one is best?
There's no such thing as a "best" tourniquet because people have different preferences based on their individual needs. However, you can distinguish a good tourniquet by observing its versatility, ease of use, durability, and reliability.
If you're looking to complement your first aid kit with a new tourniquet or to replace an old one, then read through our reviews below to find out the one that's perfect for you! 
In A Hurry? Here Are Our Top Picks
Name
Eleven 10 Rigid TQ Tourniquet Case for C-A-T
North American Rescue Combat Application Tourniquet
Eyocean Tactical Tourniquet
Name
Eleven 10 Rigid TQ Tourniquet Case for C-A-T
Name
North American Rescue Combat Application Tourniquet
Name
Eyocean Tactical Tourniquet
The Best Tourniquets From Our Research
Eleven 10 Rigid TQ Tourniquet Case for C-A-T 
The Eleven 10 Rigid TQ tourniquet case keeps your tourniquet close at hand for rapid deployment when seconds count.
Injection Molded Nylon Case to stand up to rugged LE/MIL usage.
Multiple mounting positions to adjust the right height (can be mounted vertically, horizontally or inverted).
Available Mounting Options – Police Duty Belt (Blade-Tech TekLok Belt Attachment fits up to a 2.25″ belt), MOLLE/PALS Attachment (Tactical Tailor Malice Clip), or a Raven Concealment Systems Paddle Attachment
Drainage Hole at the bottom of the case.
Eleven 10 Rigid TQ Case is a rigid case for the C-A-T (Combat Application Tourniquet). It features a hook and loop closure that can be opened quickly with one hand in case of an emergency.
The elastic retainers keep the tourniquet in place while it's being stored or carried. It can be worn on a belt, tactical vest, or other MOLLE platform (Modular Lightweight Load-carrying Equipment).
This TQ Case is waterproof, lightweight, and includes a lanyard for easy transport.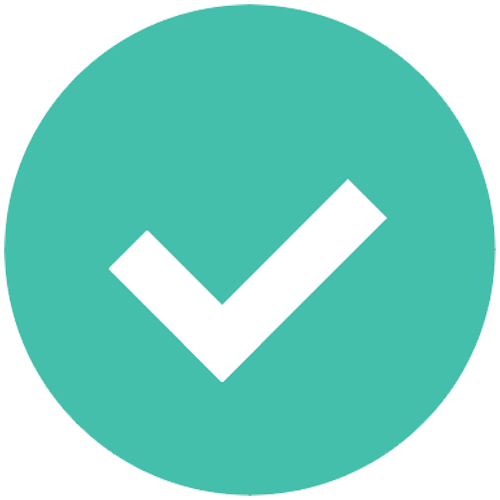 Pros:
Keeps your C-A-T (Combat Application Tourniquet) in place and secure during transport
Features a hook and loop closure that can be opened quickly in case of emergency
MOLLE (Modular Lightweight Load-carrying Equipment) compatible
Can be mounted onto a belt or vest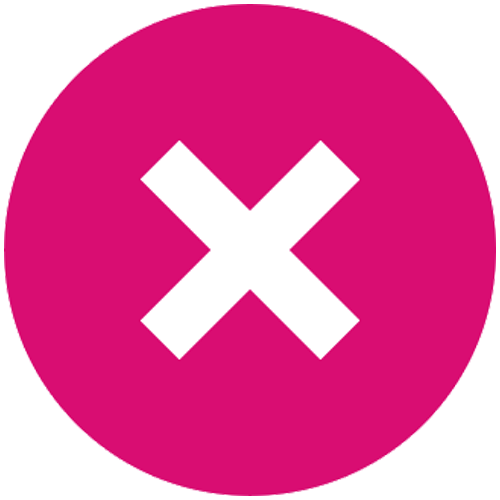 Cons:
Pricey compared to others on the market
Might be too small for your C-A-T Tourniquet
Sale
SOFTT-W Tourniquet 
The new SOF Tactical Tourniquet 1.5″ is lighter, faster and stronger! Generation 4 offers a new buckle that is faster and easier to use.
A true 1 ½" constricting band for increased constricting pressure and patient comfort.
Quick-connect, snap-lock buckle design, allowing rapid re-routing of the band around trapped limbs without rethreading.
Lower-profile, lighter weight alloy components, providing the required strength and durability only metal can offer.
Single application method regardless of location. 15% lighter than the current SOF Tactical Tourniquet and reduced size for easier storage.
The Stretch – Opens Flat Tourniquet from Tac Med is a wide tourniquet with a 1.5″ restricting band for greater squeezing force and patient comfort. It features a snap-lock buckle to rapidly reroute the band around trapped limbs without retightening it.
Even though it is best for limbs, this tourniquet comes with a single application method that makes it ideal for use on any part of the body.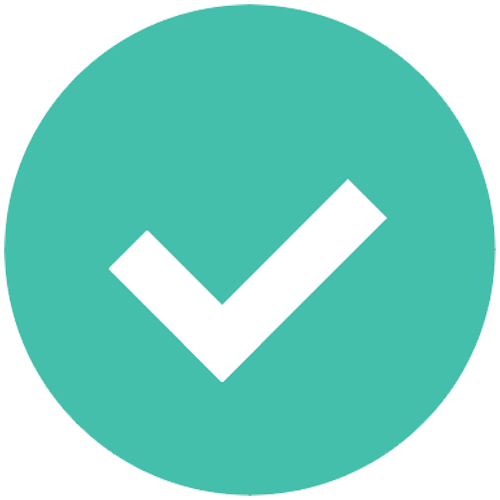 Pros:
Keeps your C-A-T (Combat Application Tourniquet) in place and secure during transport
Features a hook and loop closure that can be opened quickly in an emergency 
MOLLE (Modular Lightweight Load-carrying Equipment) compatible
Can be mounted onto a belt or vest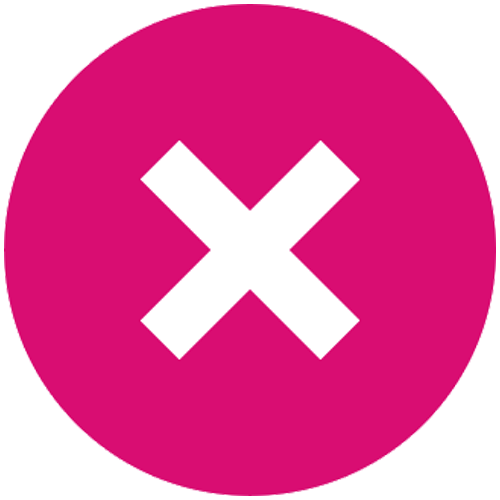 Cons:
The single-handed application can be quite hard.
Sale
North American Rescue Combat Application Tourniquet
Official Tourniquet of the U.S. Army.
Proven to be 100% effective in occluding blood flow in both upper and lower extremities by the U.S. Army's Institute of Surgical Research.
Featuring NAR's Red Tip Technology with a red elliptical tip to assist user in locating and threading during application.
Reinforced windlass clip and highly visible security tab includes a writeable area to record the time of application.
The North American Rescue Combat Application Tourniquet is a great choice for those in the military or law enforcement – it's the official tourniquet of the United States Army. It's quite effective in stopping blood flow and includes a windlass clip and a security tab with a writeable area to record the time of application.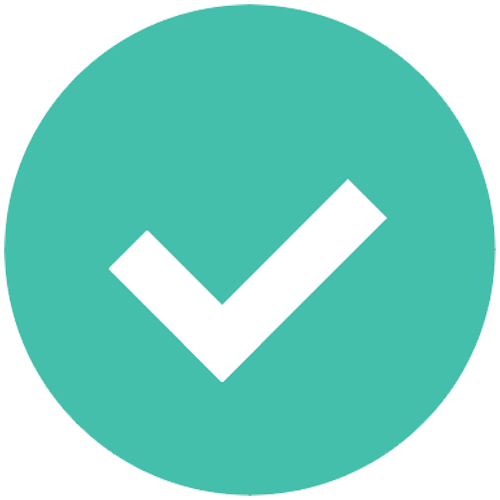 Pros:
Quick and easy one-handed application
The orange color makes for better visibility in emergencies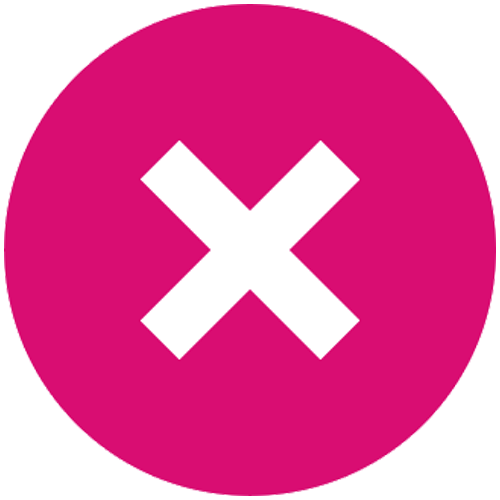 Cons:
The windlass system does not indicate where tip screws into the windlass
Eyocean Tactical Tourniquet
Durable Windlass Bar that won't bend or break under pressure. High quality stitching and Velcro provides durability that protects integrity and strength of the tourniquet during use. Cold Resistant Technology fit for various weather conditions, After countless tests, we've designed a composite buckle that resists breaking and cracking in extremely cold weather.
TIME STAMP feature available to write down time of usage to identify time limits and prevent potential blood bleeding. AGGRESSIVE TEETH PINCH BUCKLE maintains strong application during emergency situations and transportation. Our tourniquets are 37.4 inches in length making them applicable to any sized patient.
One-handed design for self-application, easily add one or more to Home emergency kits, Cars, Backpacks, Motorcycles, Range bag, Construction belt or Carried on person for immediate use. The pack is small and easy to store and carry.
Life saving equipment not only for professionals but for the average individual. Essential first aid kit for Military /Camping/ Hunting/ Hiking/ Fishing. Easy to clean and can be reused.
Awesome for Life Saving and Hemorrhage Control, 100% effective.
The Eyocean Tactical Tourniquet is a tourniquet for both professionals and average individuals. It is easy to carry and reusable. In addition, the timestamp can be used to write down the date and time of usage and prevent potential blood bleeding.
This tourniquet is suitable for various weather conditions. It also allows one-handed operation with a teeth pinch buckle that maintains strong application during emergencies and transportation.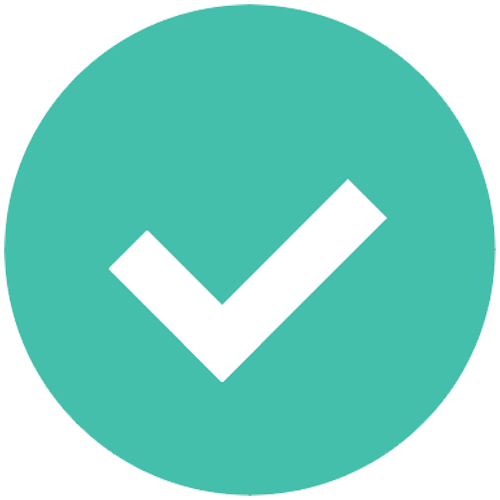 Pros:
One-handed design for self-application
Easy to clean and reusable
Can be used for various weather conditions
Its 37.4-inch length makes it suitable for any size patient
Works best as a training tourniquet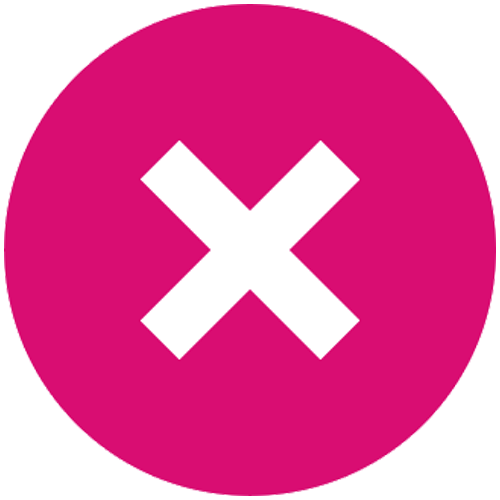 Cons:
Construction and quality are rather flimsy
The Recon Medical Tourniquet has been designed specifically to stop hemorrhaging in both tactical and non-tactical situations. This equipment has a finger hole design (patent pending) that makes it easier to grip when blood, dirt, or other matter gets in the way. It also has a no-curl tip that prevents it from coming off the body.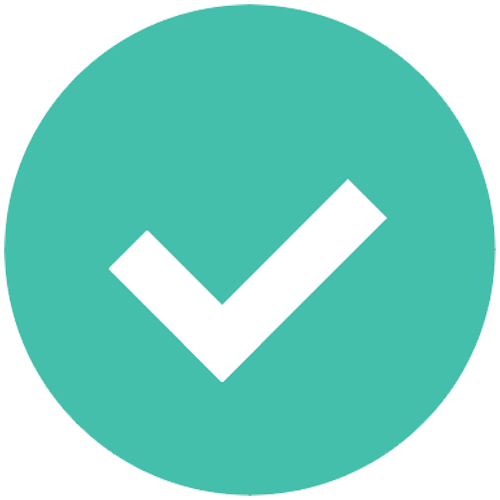 Pros:
Finger hole design for better grip in blood, dirt, or other particles
The no-curl tip resists peeling when trying to stop arterial bleeding
It can be used as a second tourniquet against difficult arterial bleeding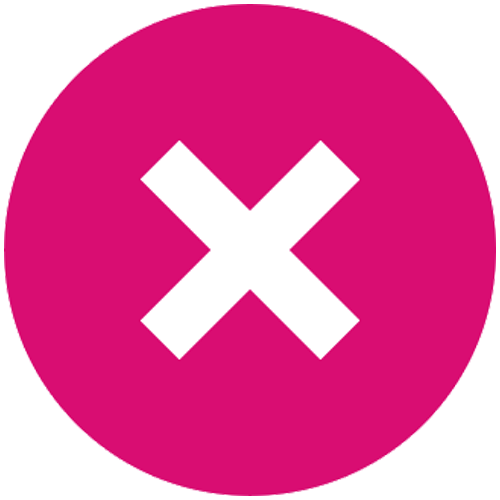 Cons:
Has an expiration period of 5 years
Tourniquet Buyer's Guide
A tourniquet is a staple in the medical supply used by most EMS and rescue professionals. The advent of better, more durable materials has made tourniquets easier to maintain and keep available for use when needed. Having quality equipment can make or break a situation when assisting a patient. 
There are many brands on the market today, but only a few are worth the money. Here's what to look for when buying a tourniquet:
Anti-Slack Feature
The first thing to look for in a tourniquet is an anti-slack device to prevent bleeding and muscle-tightening for long periods. Not all tourniquets include this feature, so you'll want to stay away from the ones that are not properly equipped.
Tourniquet Cuffs
The next thing you'll want to do is ensure that the cuffs on your tourniquet are made of good-quality materials that can be easily compressed. They should be made out of nylon or Kevlar material, at least in part.
Cinching Mechanism
Take a look at the cinching mechanism on your tourniquet. You will want something sturdy like an aluminum windlass rod with a T-bar that allows you to change the tightness of the tourniquet quickly and easily.
Tourniquet Securement
There are two main forms: self-securing and over-the-center. The former will assist with securing your tourniquet in place, while an over-the-center will help you fasten it with a single strap or buckle. Both of these options are better than the basic belt and ratchet type, but they vary in quality from model to model.
Testing & Maintenance
Even high-quality tourniquets will lose their tension over time. For this reason, you need to perform regular checks to make sure the tool is still providing adequate pressure and is reliable in case of an emergency.
Checking a Tourniquet for Proper Functionality
The easiest way to do this is by checking your tourniquet before each use. However, if you know that your tourniquet may fail or you can't readily access it, you'll need another option. A good idea is to carry at least one extra tourniquet with you when using your primary model.
Banding
To prevent your tourniquet from wearing out, you'll need to time bind it. This is done by taking a piece of tubing and stretching it over the windlass rod. There should be one inch on either side of this for clearance. After you have done this, secure the entire apparatus with adhesive tape. If you do this every two hours, your tourniquet will always be in good condition.
Sturdy Windlass Rod
What good is a tourniquet if it can't provide enough pressure? 
If you're not getting the required pressure, your best bet is to choose one with a sturdier windlass rod. These are easier to tighten and can handle more stress than other models. The problem here is that they may not be good for self-use.
A Wide Cuff
Make sure that your tourniquet cuffs are at least 4 inches wide. Any less than this will cause them to move around after being applied, which can lead to a lack of pressure on your appendage or your tourniquet slipping off.
Durability
Look at the construction of your tourniquet. The best ones will be made from quality materials and should last for years under normal circumstances. Double-check that they are rust-proof and waterproof, even if they aren't meant to be submerged in water.
Waterproofing
Checking if your tourniquet is waterproof will help you decide if it can be submerged or not. If it isn't, then look for a backup option, which could either be another tourniquet or an AED machine/pads that release electric shocks in case of a cardiac arrest.
FAQS on Tourniquets
What Should be Checked Before a Tourniquet is Applied?
You must check the source of bleeding before applying a tourniquet, ensuring that there is no joint at the point where the tourniquet is to be applied. You should also check for a pulse and ensure that the tourniquet is not placed over a piece of clothing.
Where Should a Tourniquet be Placed?
According to the Red Cross, a tourniquet should be placed about two inches over the wound and should not be placed directly on a joint.
How Soon Should you Remove a Tourniquet?
A tourniquet should be removed no longer than 2 hours after its application. This is why it is very important to seek the assistance of qualified medical professionals as soon as possible.
How Long Before a Tourniquet Causes Permanent Damage?
Tourniquets can cause permanent muscle damage if applied for about 6 hours before removal. Since this damage could lead to amputation, medical personnel should not leave a tourniquet on for more than 2 hours.
How Tight Should a Tourniquet be?
A tourniquet should be tight enough to stop blood from flowing away from the arm permanently, but not to block blood from flowing into the arm. Doing so will ensure that the veins get dilated.
What Happens if You Leave a Tourniquet on Too Long?
Leaving a tourniquet for too long can lead to permanent damage to nerves, blood vessels, and muscles.
How Effective are Tourniquets?
Despite the debate surrounding the effectiveness of tourniquets, the medical community generally agrees that tourniquets are useful in saving lives.
While its use in military settings has saved countless lives, its application in civilian situations has produced mixed results. This is generally a result of bad practices and misunderstanding of the procedures that should be followed when using tourniquets.
What Three Items Do You Need for a Tourniquet?
When making a tourniquet, the three items you need are a band material, a windlass, and a securing mechanism.
The material should be a strip of fabric or bandage to wrap around the site of the bleeding. The windlass should be a rigid object that is sturdy enough to twist the band material. Lastly, the securing mechanism should be a rubber band that would keep the windlass from unwinding.
What Must You Not Do When Applying a Tourniquet on a Casualty?
You should not apply a tourniquet too tightly or too loosely, or for long periods. 
You should not apply tourniquets on clothed skin, direct injury sites, pressure points, and joints.
Lastly, do not use wrong materials such as cords or thin rope, as they could cut into the skin and make the pain worse.
Brands
North American Rescue
North American Rescue specializes in medical and outdoor items. They offer a wide selection of products for camping, hiking, and emergency preparedness. It is one of the most trusted names in the industry with a reputation for quality and innovation.
Tac Med Solutions
Tactical Medical Solutions is a company specializing in medical kits and supplies for extreme conditions. Their products are developed with input from real-life Special Forces medics and combat doctors. Tac Med Solutions' equipment guarantees high chances of survival in harsh conditions.
The Eleven 10
The Eleven 10 Store offers a huge selection of products based on their experience and knowledge. You can get all the self-aid gear you need to keep your family safe.
EYOCEAN
EYOCEAN specializes in rugged, tactical bags and packs. They provide quality gear for those who want to keep their equipment safe and organized while out on missions or expeditions. EYOCEAN offers a range of packs, from small hydration pouches to large assault rucksacks.
Recon Medical
With so many years in the business, Recon Medical has built up an impressive collection of high-quality medical gear that provides guaranteed quality and reliability.
Final Thoughts
Whether you are in the wild or at home, a tourniquet is an important part of your first aid kit, so you want to make sure that the tool you carry provides enough pressure and is durable enough for its intended task. Since some models are better than others, you'll need to choose one that best suits your needs.
If you found this guide useful, read more and learn how to survive harsh conditions such as when in the wild, or about the best radio devices to call for help when you are injured outdoors and you need medical assistance.