Having the right water filtration tools is absolutely essential if you're committed to prepping or survivalism. Clean water is priority number 1 in an emergency situation, yet a lot of people aren't equipped to create their own (and get themselves into trouble when things turn bad).
But that's not going to be you.
This guide will show you what the best emergency water filters are as well as teach you the fundamentals of water filtration in a survival scenario.
By the time you're done reading this, you'll have peace of mind knowing that you'll be able to provide your family with clean water if SHTF.
Name
MINI Water Filtration System By Sawyer
Personal Water Filter By LifeStraw
Transparent Survival Water Filter For Emergencies By Katadyn
Portable Emergency Straw Water Filtration By Membrane
Name
MINI Water Filtration System By Sawyer
Name
Personal Water Filter By LifeStraw
Name
Transparent Survival Water Filter For Emergencies By Katadyn
Name
Portable Emergency Straw Water Filtration By Membrane
The Best Water Filters For Preppers & Survivalists
There are a ton of survival water filters out there, but only a handful are worth including on our list. Water is an area of survival where you want to have 100% confidence in the equipment and gear you're using.
Because of this, we took the process of developing our list of the best water filters for preppers and survivalists very seriously. We had to get our recommendations right.
Fortunately, we've been using and testing various forms of water filtration for years so we had a good place to start. When you combined that with recommendations and feedback from other preppers we trust, putting this list together was actually quite easy.
All of the water filters on our list below are portable because of the flexibility and efficiency they provide. However, if you're looking to learn more about more permanent options for your home we cover that a bit further down.
This is without a doubt our favorite survival water filter. Sawyer is a company that we've been a fan of for years because of their stellar track record when it comes to putting out high-quality products.
Their MINI water filtration system is no different. It's versatile and highly effective. In our opinion, the end result is the cleanest water you can get from a portable system.
Since it's compact, you can easily put it in your bug out bag, car, or stash a few in your bug out location. The build quality is excellent too, so you don't need to worry about it getting damaged while in storage.
It removes 99.9% of the bacteria and protozoa that are found in various water sources. It also gets rid of any microplastics as well. This is essential because water treatment will fail in a serious SHTF scenario.
One filter is rated for up to 100,000 gallons which gives you plenty of mileage. This not only will save you money (helpful if you're hoping to keep prepping affordable), but it buys you time if you get stuck with only one filter for a while.
You can use this water filter with normal water bottles, the included hydration pack, or even stick it directly into your water source. This is simply a great product from top to bottom.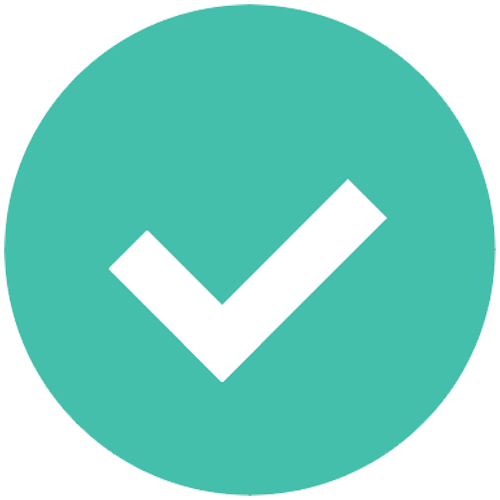 Pros:
Best-in-show when it comes to cleaning water
Build quality is superb and sturdy
Extremely long filter lifespan (100,000 gallons)
Lightweight and portable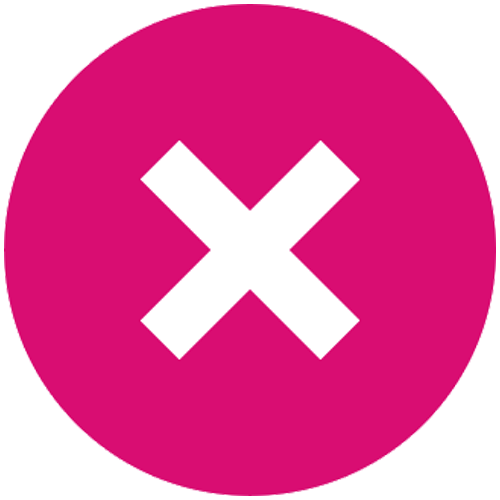 Cons:
Honestly can't think of anything!
This personal water filter is one of the most popular pieces of gear on the market. Chances are anyone who has dabbled with survivalism or prepping probably know about it.
LifeStraw Personal Water Filter
Removes 99.9% of waterborne bacteria and protozoan parasites
Only weighs 2 oz and can fit in your pocket
No moving parts means it's very reliable
0.2 micron filter surpasses EPA filter standards
The reason for this is simple: it does a great job. This water filter is perfect for survival and emergency scenarios and is a great choice for any prepper.
The real draw to the LifeStraw is the portability of it. Not only is it quite small, but it's also extremely lightweight. You can find room for this in your survival backpack (or even your pocket) without any difficulty.
It does a great job of cleaning the water and gets rid of 99.9% of bacteria and waterborne protozoan parasites as well as microplastics. The 0.2-micron filter is no joke!
We like this as a complimentary water filter for preppers. The combo of a longer-use filter with the ability to clean more water and the LifeStraw is great. That way you can utilize the portability of this piece of gear while having something a bit heftier back at your shelter.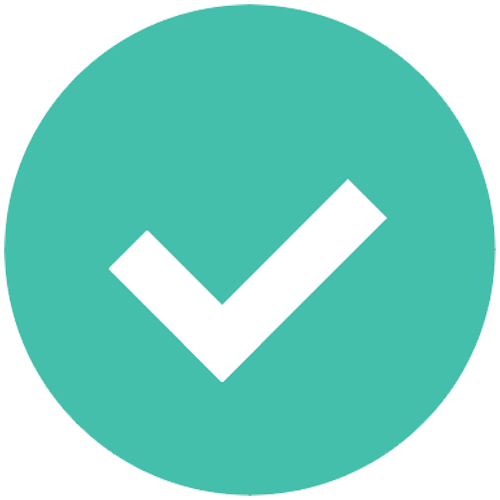 Pros:
Extremely portable and lightweight
Very effective at cleaning water
No moving parts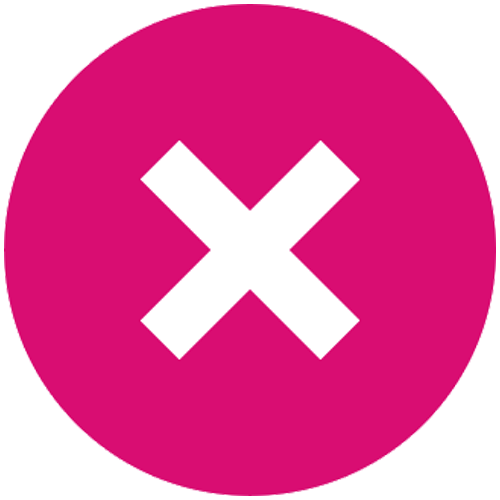 Cons:
1,000-gallon filter cap makes it mostly an on-the-go option
When it comes to water filters for preppers or survivalists, Katadyn has been making tremendous products for years. One of the things you'll notice when looking at their products is the physical build quality, and that's definitely the case with this one.
Sale
The body of this water filter is sturdy and durable. It's definitely something you can feel comfortable taking out in the field with you.
The pump is not cheap either. Some pump filters are very flimsy and make you feel like you're going to break it (not what you want to think about when you're worried about survival). The pump handle on the Hiker Pro seems like you could stand on it without breaking it.
Aside from the build, it does a great job of filtering water. It filters down to 0.2 micron and removes any nasty stuff from the water.
It's also very light too. With an 11oz container and sturdy build, you could assume that it might have a little weight to it, but it's definitely something you could pack in your bag.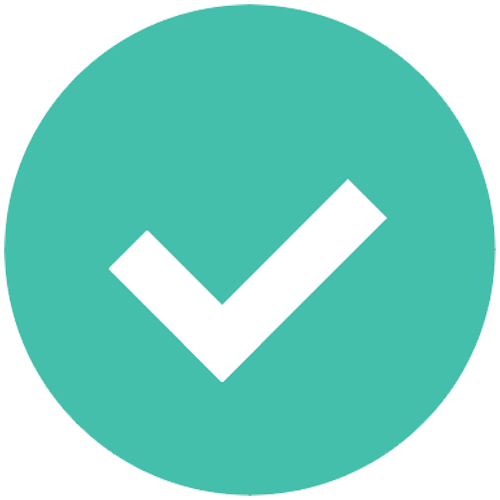 Pros:
Sturdy and durable design
Filters down to 0.2 micron
Lightweight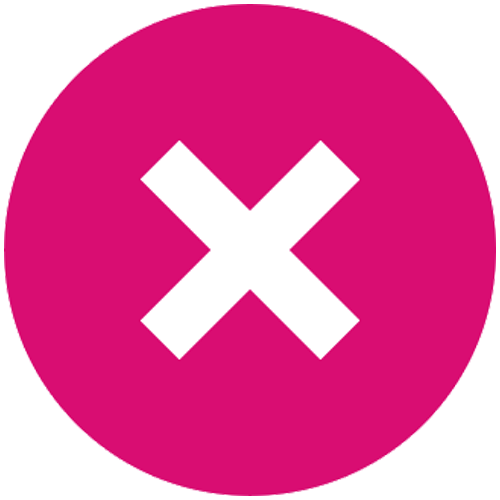 Cons:
Doesn't feel as easy to use as some of the other water filters
The hose is a bit on the thin side
This is one of the best portable water filters out there when it comes to survival, but you rarely hear other preppers talking about it.
Membrane Solutions Straw Survival Water Filter
Filter removed odor and taste from water
Small footprint makes it extremely portable
Removes 99.999% of harmful substances from the water
Camouflage color makes it easy to store discreetly
When we tested this piece of gear we were really impressed with the level of cleanliness it provided and how well-made the equipment was. It's a sturdy but compact piece of gear that does what it's supposed to do.
It cleans 99.999% of harmful substances that you find in the water and does a good job of making taste a lot better as well (this is something that not all safe filters can do).
One thing we liked about it was how easy it is to clean. That's a feature that you don't find in a lot of survival filters because they just want you to buy another as soon as possible. Membrane does right by their customers by giving them the chance to extend the lifetime of this product.
It has a very small footprint which makes it an easy item to include in your bag or car. Because of the small cylindrical shape, you can also store a bunch of these in a very small area.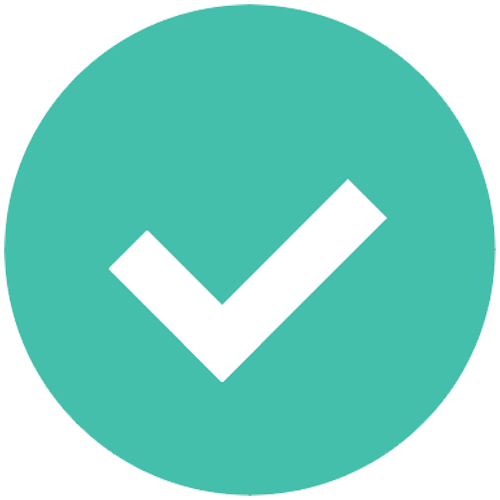 Pros:
Cleans water very well
Removes taste and odor effectively
Small and portable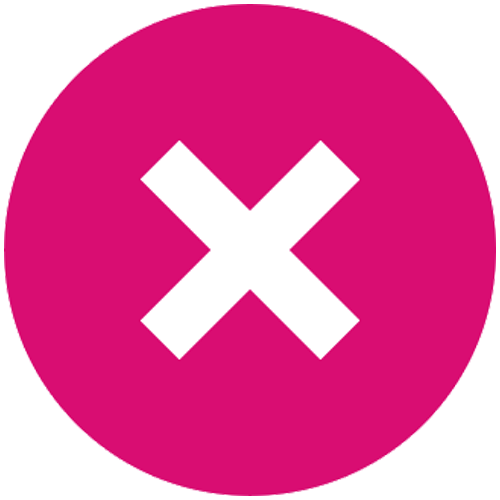 Cons:
Filter lifespan is average at best
Smooth sides make it easy to drop when drinking from a stream
This water filtration tool (or an older model) has been around for quite a while. That's because the design just works.
MSR MiniWorks EX Microfilter Water Filter
Most durable filter body on the market
Well-made pump that can handle a lot of use
Very straightforward design means it can be used by anyone in minutes
Removes 99.9% of bacteria and protozoa in the water
MSR hasn't strayed too far from this design of water filter because it continues to be so efficient. It's a bit more heavy-duty than some of the portable options on our list, but the quality of water it spits out is tremendous.
This is a water filter that you can rely on in survival or emergency situations without any concern. You don't have to worry about babying it in storage since it can take a beating, and the filter that's housed on the inside is reliable too.
It pumps at a solid rate of one liter per minute which means it blurs the lines between your traditional portable water filter and something more permanent. You can lean on this filter to create a significant amount of clean water for you and your family without it taking up too much of your time.
Just like the other products on our list of the best water filters, it removes the vast majority of the bacteria and unwanted particles from the water. You can use it with confidence that you're drinking clean, healthy water.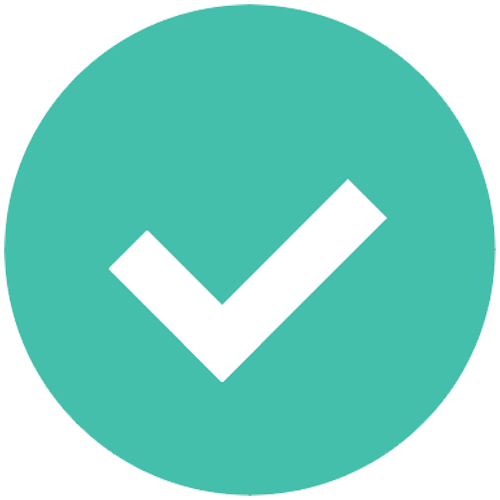 Pros:
Extremely durable
Easy to use
Effective, well-made pump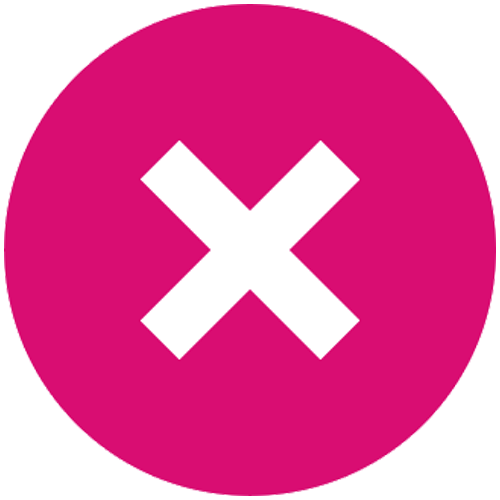 Cons:
We would like to see a longer filter lifespan
Some of the plastic pieces are easy to lose
This is another very popular option that you see many preppers recommend. This water filter follows the classic straw design and to be quite honest, there really isn't much different about it.
But this thing just works.
Etekcity Emergency Water Filter Straw
Filters out 99.9999% of waterborne bacteria
Extremely portable with a small footprint
Textured sides make it easy to grip during use
Comes with pouch and hook for additional filtering options
It's one of the best emergency water filters because it's well-made and can be counted on time after time. This is a product that we've had a lot of experience with and it's never given us issues.
Aside from its reliability, there are some other features that you'll like as well. It comes with a foldable water pouch and a hook so you can use it at a temporary shelter or campsite with ease.
At just over two ounces, this is a filter you can easily bring with you on the go or stuff in your bug out bag. We love portability when it comes to prepping and water filtration and this filter by Etekcity has that covered.
A nice bonus is the textured sides. This makes it very easy to hold on to even if it gets wet (which is an issue with many other filter straws).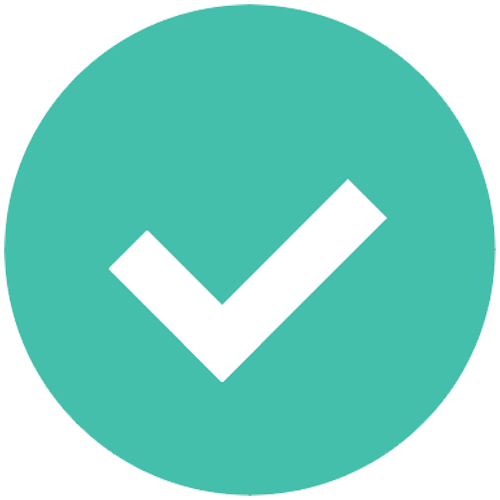 Pros:
Extremely portable
Reliable and high-quality materials
Textured anti-slip sides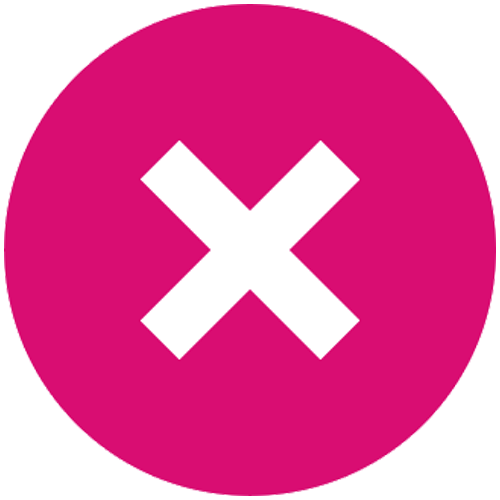 Cons:
Included pouch is so-so
Longer filter lifespan would be nice
This is an emergency water filter that doesn't get as much attention as it should. We're assuming it's because this product isn't a straw design and doesn't look as neat as some of the more popular products on the market.
miniwell Ultralight Gravity Water Filter
Filters down to 0.1 microns
Uses gravity for hands-off filtering
Cleanable filter allows owner to extend the lifespan
Well-made strap allows the filter to be mounted anywhere
Whatever the reason, this filter by miniwell is still something to consider. It does a great job filtering down to 0.1 microns and has a solid flow rate of around 600 milliliters per minute.
This gravity-driven emergency water filter comes with everything you need to get clean water in a convenient hands-free way. There's a well-made tree strap that's easy to use and anchors everything in place. Below is the water reservoir which feeds into the filter.
This is another survival water filter that can be cleaned easily if you want to extend the lifespan of the filter itself. This design is helpful for emergency situations where you might not have access to a replacement filter in the short term.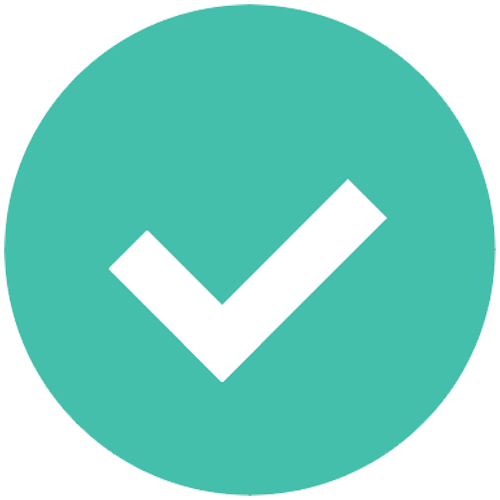 Pros:
Gravity-driven setup allows you to have a free hand
Filters down to 0.1 microns
Can be cleaned easily to extend the lifespan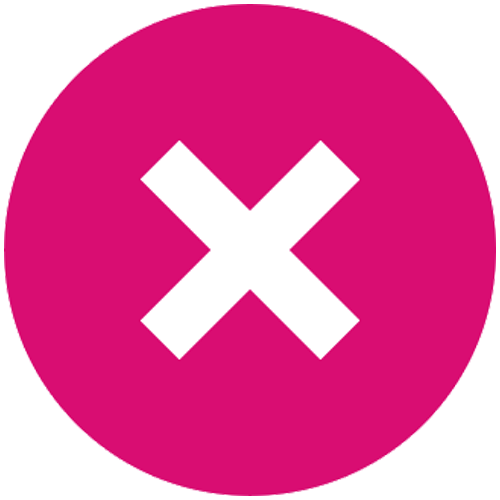 Cons:
Less portable than some of the other options on our list
The hose doesn't seem very durable
Advice When Filtering Water In A Survival Situation
Now you know the right water filtration tools to get for a survival or emergency situation. Everything on our list is the cream of the crop when it comes to this, so you'll be happy no matter what one you settle on.
But that's not all there is to it.
Being a prepper and having the best water filters doesn't mean you know how to manage them properly when SHTF. This is why having well-rounded knowledge about water filtration is so important.
This section will cover the main pieces of info you need to make your overall water management process easier (even if you have the best filters on the market).
Build Up Your Stash
Even though this doesn't apply to water filtration directly, it can still make a big impact. As part of your prepper food storage plan, you should be spending a lot of time thinking about stocking up on water.
The first thing you should be doing is going after bottled water. This is one of the most effective and easy ways to quickly build up a stockpile of clean, drinkable water that you can rely on in a survival situation.
Bottled water can be stored quite easily too. All you need to do is keep it in a cool, dark, and dry area and it will last for a very long time.
It's a good idea to refresh this stash every once in a while just to make sure it tastes good and isn't leaking. You're going to be drinking water anyway, so this shouldn't be too much of an added expense.
There are also storage tank options you can consider as well if you're thinking about something more permanent. Large tanks and barrels aren't that expensive and can be integrated into more heavy-duty water filtration setups if necessary.
When it comes to stocking up, the ultimate rule is to store more than you think you need. You can never have too much water!
Make Sure You Have The Right Tools For The Job (have a portable filter and a heavy-duty one for home)
Another important aspect of using water filtration in an emergency is to have the right tools for the job. There are different situations where certain filters are better than others, and understanding this is important if you're serious about your survival.
A lot of the filters above are either completely portable or a hybrid (easy to take with you but not pocket-sized). These are obviously great choices when you're on the move, and can even be used in a more long term capacity as well.
However, if you want something a bit more permanent then you'll need to think about establishing something yourself. We won't go into details here because there are a number of different ways you can approach this problem and it's not something the average prepper wants to deal with (it's easier to just stock up on a bunch of portable filters).
At the end of the day, make sure you understand the situations you'll be in and what you expect from your gear. Then plan accordingly.
Buy Backups And Know How To Repair Them
Buying one emergency water filter and calling it a day is a very bad idea. You need to be thinking about sustainability and redundancy when it comes to water, so stocking up is essential.
We recommend getting two primary water filters (in case one breaks) and as many replacement filters as possible. Think of this as buying water. If one filter gets you 10,000 gallons of clean drinkable water, ten will get you 100,000.
This will give you the ability to get clean water for a long period of time if it's a serious SHTF situation. You don't want to face dehydration because you were stingy on backup filters!
Learn How To Purify Your Water In An Emergency
Even though a good stock of survival water filters should be enough to get you through most emergencies, understanding how to purify your water is a valuable skill for all preppers.
There might be situations where you don't have access to your water filters for whatever reason, and you'll need to improvise. This is where some basic purification skills come in handy.
Our favorite method is to simply boil the water. All it takes is 10-15 minutes of boiling to make the water safe to drink! The main advantage of this method is it's not reliant on anything other than your ability to make a fire, and a container to boil the water in.
You can also purchase iodine or chlorination tablets if you want some other purification options, but personally we would rather spend that money to buy more emergency water filters and stash them somewhere else for redundancy (some might disagree though).
Time To Stock Up
Now that you know what the best emergency water filters are, it's time to load up. These are some of the most important pieces of prepping equipment you can get.
The peace of mind that comes with knowing your family will have clean water in a survival situation can't be undervalued. One of the most important pieces of prepping is prioritizing what to get first, and water filters should be at the top of the list.
If you have any prepping water filters that you think we should take a look at we're more than happy to hear from you. Part of our job is to make sure our buyer guides are as up to date and helpful as possible, and sourcing feedback from the prepping community makes that a whole lot easier.