Having a great tent fan for camping trips can make a big difference in your overall comfort (and morale).
But there's more to it than that. Some survivalists and preppers recommend stashing one at your bug out location, especially if you live in a hot & humid climate.
Your ability to stay cool will make a big difference in how much energy you're able to expend. In turn, this means more work can be done staying safe or preparing for the next leg of your camping trip.
We took the time to go through all the best camping fans so you don't have to. Read on to see which ones we recommend!
Name
Portable Battery Camping Fan with LED Lantern
Portable LED Camping Fan with Ceiling Lantern
5000mAh Rechargeable Tent Fan
Name
Portable Battery Camping Fan with LED Lantern
Name
Portable LED Camping Fan with Ceiling Lantern
Name
5000mAh Rechargeable Tent Fan
Our Choices For The Best Fans
When we started getting our hands on them it became clear which ones were high-quality, and which ones weren't. From there, it was just about trial and error (using the principles listed below) to find the fans we liked most.
We think you'll be quite happy with any of the recommendations on our list. Due to their versatility, these portable camping fans are perfect for long and short camping trips, and even survival situations.
Read Also: The Ultimate Prepper Food Storage Plan
Amacool has hit it out of the ballpark with this tent fan. It has some unique features that add tons of flexibility in how you can use it.
Sale
On the base of the fan, there's a pop-out hook. Use it to hang the device from your tent supports. If you don't want to do that, you can pop the hook back in and stand it up on the base. It even rotates to ensure that your entire tent is getting covered.
The fan has an LED light as well. The light diodes are built into the center of the blade housing. There aren't any additional components that add bulk to the fan. Everything is contained in one streamlined unit.
Speaking of which, the fan is very portable, making it great for camping and taking up minimal space in your tent. Measuring only 7.1 inches tall and 2.4 inches thick, this unit doesn't take up a ton of room. Plus, it only weighs a hair over 11 ounces!
The device is a 5,000 mAh battery-operated fan. The battery can last up to 40 hours depending on how you use it. There are three speed options and three light settings. When you need to recharge the battery, you can use the included USB cable to attach it to a battery bank, solar charger, laptop, or compatible survival radio.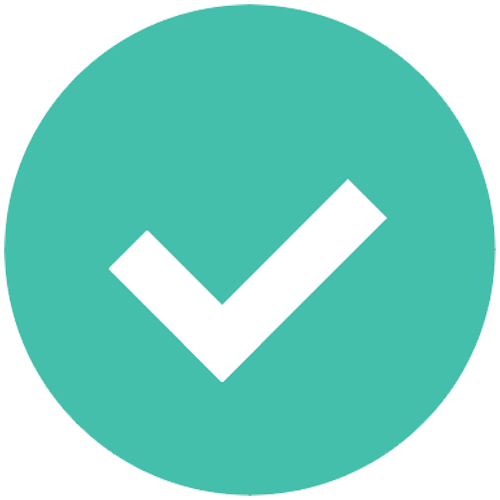 Pros:
Long battery life
Pop-out hook aids portability
Strong LED light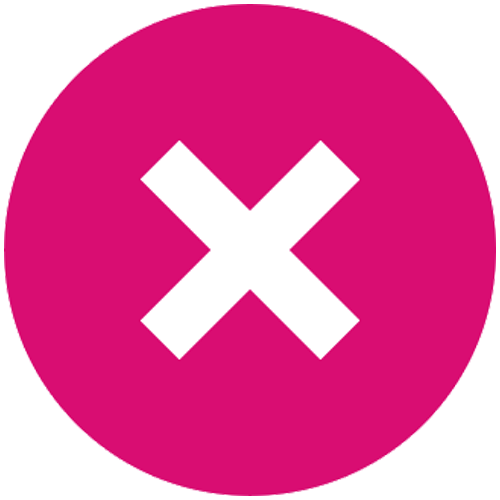 Cons:
The hook doesn't feel very durable
Looking for a versatile tent fan that uses standard batteries? Check out this model from Odoland. It uses just two D-cell batteries. With fresh ones, you can get up to 15 hours of air circulation or 37 hours of light.
Sale
The design of this fan is very flexible. Made of high-quality plastic, it can be set up in numerous configurations. You can hang it up with the collapsible hook, point it in any direction, or set it up on the ground.
The lights are arranged in a ring, which is its own separate piece. You can use the ring as a sturdy base when you don't need the light. If you do need some illumination, the carry handle acts as a base.
Overall, there is no shortage of configurations to try out!
When it comes to performance, this camping fan is relatively simple. There are only two fan speeds and a single light setting.
The good news is that controlling the fan is a breeze, with two large switches on the base that control the fan speed and fan light.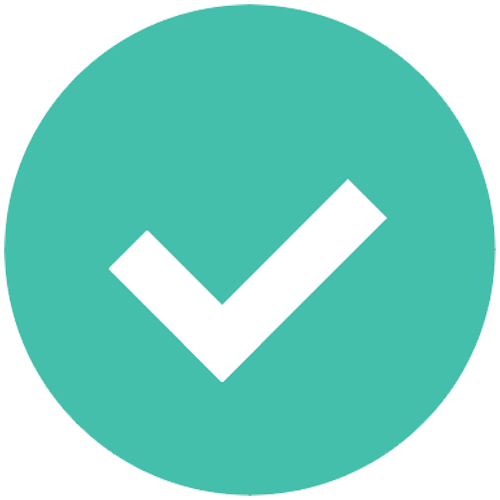 Pros:
Powerful LED bulbs
Versatile fan rotation
Well-made hook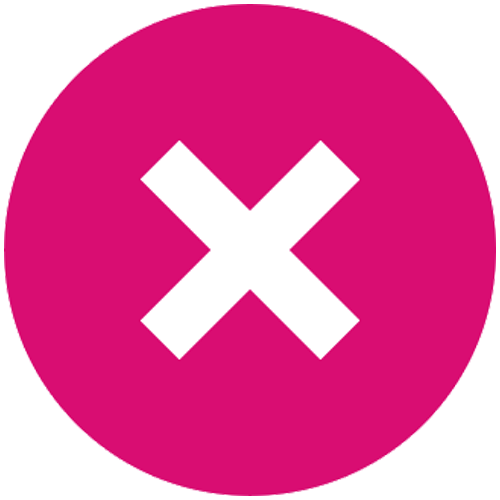 This camping fan by MORECORE is easy to use and has a fun and efficient light to go with it.
Sale
A lengthy run time along with a super bright light and an easy-to-use build make this camping tent a great all-around pick. It has a 1000mAh battery with a polymer rechargeable battery that gives you up to 20 hours of light and air without having to recharge. When the time comes, the battery can easily be recharged with a USB C charging cable.
This fan also comes with 36 embedded LED lights placed around the perimeter of the fan. The lights can be adjusted between 3 brightness levels, with the max being 740 LUX. It's enough to light up your whole tent, campsite, or even a small room.
In addition to its features, this fan is also easy to transport and place. Although it is a full 8 inches in diameter to provide strong air circulation, the fan weighs less than 2 lbs. and comes with a foldable hook to hang on tents, cars, branches, or anywhere else you want to use it.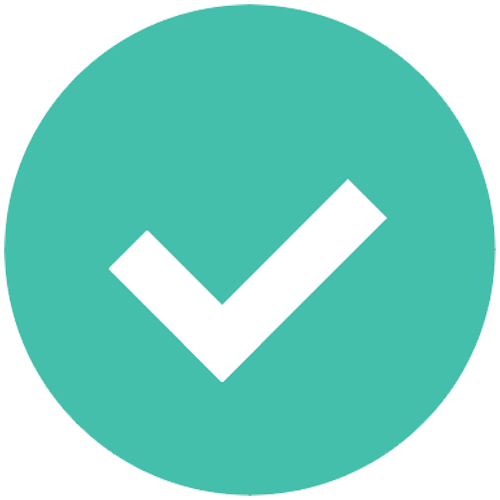 Pros:
Fantastic build quality
Strong airflow
36 embedded LED lights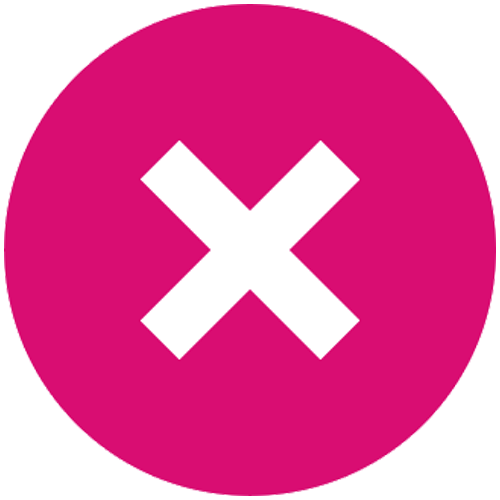 Cons:
No option to use alkaline batteries
This model uses the same body as the Amacool, but we found there to be some differences in performance between these two tent fans.
Sale
5000mAh Rechargeable Tent Fan By REENUO
Fan comes with three adjustable speeds to customize airflow
Can be charged by a variety of different power sources
Strong ABS material that's resistant to drops
Comes with built-in hook at the bottom
Want a fan that can tackle pest problems, too? This fan from REENUO might be for you!
The most unique feature of this fan is the liquid-absorbing sponges. Located near the base of the fan, it's perfect for repelling mosquitos and other flying pests. Just soak the sponges in chemical repellent. As the fan spins, it will spread the chemical and make you invisible to carbon dioxide-detecting bugs.
You can even use it with botanicals and essential oils if you want to create a spa-like experience in your tent!
Beyond that core feature, this camping fan has some impressive performance features. Like a couple of other units on this list, this model features a sturdy base and a pop-up hook. You can set it down or hang it up. The choice is yours!
The fan housing moves 360 degrees for easy positioning and there are three speed settings and integrated LEDs.
Powering the unit are two rechargeable batteries. In total, you're getting about 5,000 mAh for hours of use.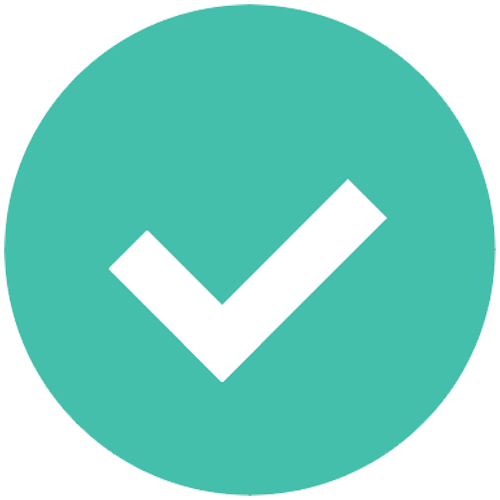 Pros:
Convenient hook design
Handy mosquito repellent function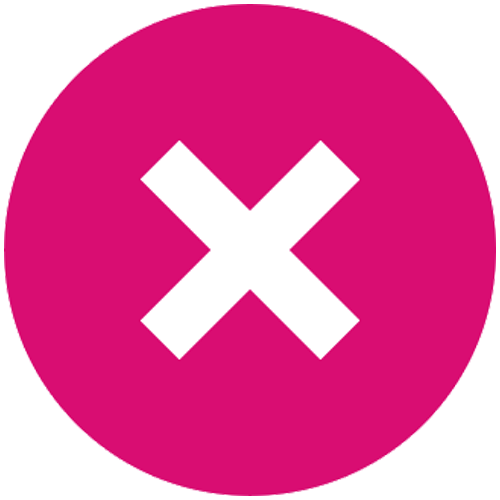 Cons:
Pivot hinges felt a bit weak
Here's a camping fan that pairs well with a medium or large-sized tent. While it can work well with solo tents, too, this unit has a pretty robust lighting system.
Clip-On Tent Fan with Hanging Hook By OUTXE
Four wind speeds and 360° fan angle
Strong 28 LED ring-style lantern
Convenient hook and clamp allows you to place the fan anywhere in the tent
Efficient 5000mAh rechargeable battery
The LEDs are positioned around the perimeter of the blade housing. A total of 28 diodes are used, creating a ring of light that can illuminate a decently sized space. The fan rotates 360 degrees, and you can easily position the light to shine on the entire tent interior. No more dark spots or shining the light directly into someone's eyes! Moreover, you can just as easily use this fan as a camping lantern.
The fan doesn't disappoint, either. It's about 7 inches wide, so it can produce a significant amount of airflow regardless of the setting. You can choose from one of four speed options. It shouldn't be hard to get the right amount of air circulation in your tent.
In the lowest setting, you can get up to 18 hours of runtime thanks to the 5,000 mAh battery. The battery is rechargeable. You have some flexibility in how you choose to recharge it. The USB port works with power banks, laptops, or even solar panels. As an added bonus, you could also use it as a handheld fan.
The unit also supports fast charging. With an appropriate adapter, you can fill the battery up in only three and a half hours!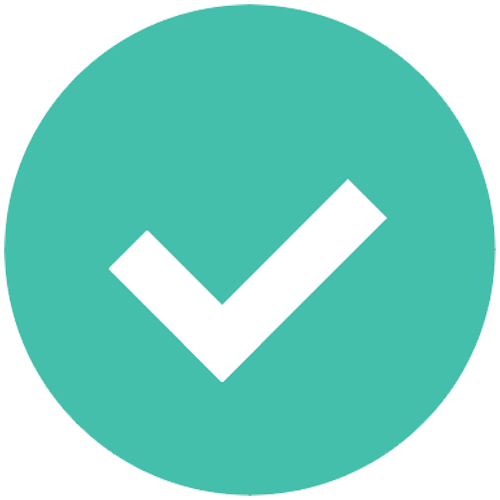 Pros:
Strong hook material
High airflow in a compact body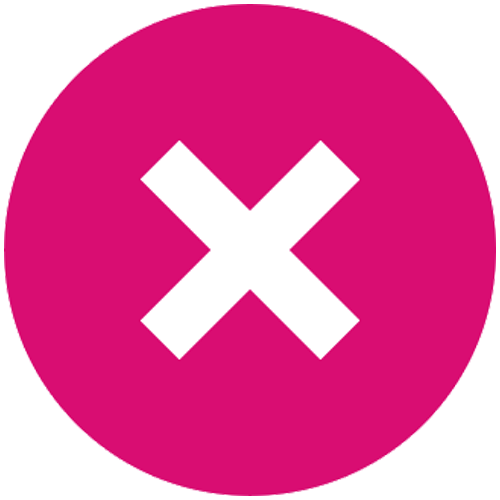 Cons:
Not much difference between the fan speeds
With its streamlined design, this tent fan from Forty4 is great for camping. It looks like your average desktop fan thanks to its sturdy base and wide fan housing. However, that base is actually a clip!
You can use it to clip the fan on the side of your tent or on a piece of furniture. There's also a pop-out hook for hanging.
All of the controls are on the back. It's pretty easy to operate. Just press the power button to turn it on and use the speed setting to choose between one of four options.
There is no light on this fan. But, that just makes it last that much longer. The fan is sporting a hefty 10,000 mAh battery, which you can charge through the DC port or the USB (Type-C) port (or by using an AC adapter). On the lowest setting, you're getting up to 40 hours of runtime on a single charge, giving you more power than the usual D battery powered fans.
Overall, the fan runs quietly. Even on the highest setting, it produces less than 60 dB of noise. Pair that with the built-in sleep timer and you have one of the best tent fans for camping and relaxing at night.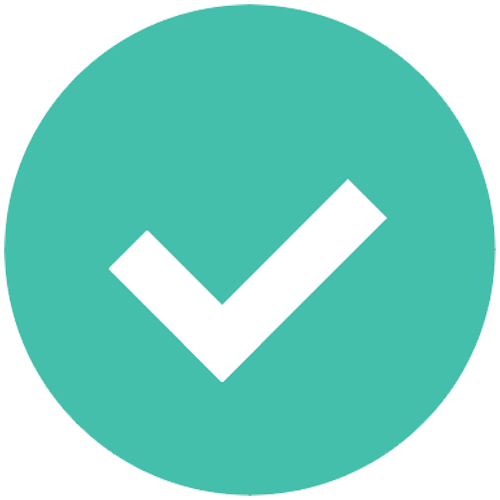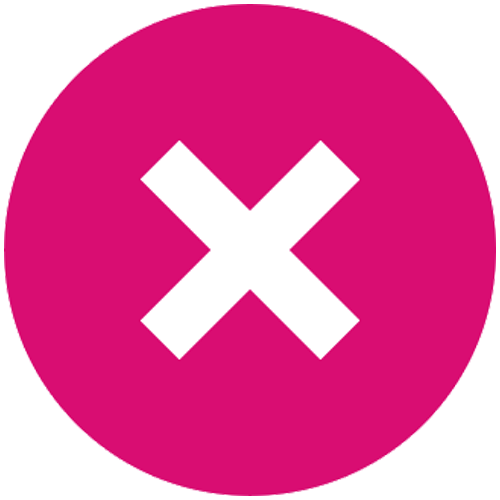 Cons:
Clamp isn't very versatile
What Is a Camping Tent Fan?
Whether you're roughing it in your backyard or trekking through an endless expanse of wilderness, it pays to have a camping tent fan. These handy little devices are all about comfort and safety.
A camping tent fan is just what it sounds like! It's a fan that uses circular blades to move air within the confined space of your shelter. They operate on the same principles as a desk fan in your office, an outdoor fan, or a ceiling fan in your bedroom. However, these units are specifically built to work with the unique challenges of a tent.
If you think that tent fans are all about luxury, you'd be wrong. Sure, fans are great for beating the summer heat and creating a relaxing place to lay your head at night. However, they can also keep you safe.
Have you ever gone camping in the dead of summer? If you position your tent in direct sunlight, it turns into an oven! Temperatures can quickly rise higher than the ambient temperatures outside. The last thing you want is to create a potentially dangerous shelter.
This is especially true if you're in a survival scenario with no access to help.
A high-quality camping tent fan can prevent heat buildup and maintain safe temperatures. Plus, the devices will circulate air, which can stop the space from feeling muggy or stage, and will help expel moisture. Position it to take advantage of your tent's air vents and you can create a cozy shelter!
While predominantly used in the summer months, fans are also beneficial in the winter. As we know, heat rises. Set the fan to turn in the opposite direction and you can force warm air towards the bottom of the tent for more comfort.
A good fan will evaporate excess moisture as condensation inside the tent can be a major problem in cooler weather. That added air circulation can make all the difference.
How to Pick a Good Fan
As you can see, tent fans have a lot to offer campers, outdoor enthusiasts, and survivalists. They're more than just comfort devices. There's nothing wrong with buying one to stay cool and comfortable, though!
Before you can start enjoying the benefits of a camping fan, you're going to have to choose one that covers your bases. There's no shortage of fans on the market today, but not all of them are up to snuff.
Here are a few things to keep in mind when choosing the best tent fan for your needs.
Battery Life
Blasting the fan at full speed is all good in the beginning. But how long is that comfort going to last?
Needless to say, more battery life and runtime are always better!
Most battery-operated units today will run for at least four to six hours. You can also find some high-capacity options that will run longer, too.
Keep in mind, battery life is hard to measure with a fan. If you have multiple running speeds, you might have several days of continuous operation on a low setting and only a few hours on the highest one.
Choose a fan with enough runtime capabilities to last you throughout your entire camping trip.
Fan Speed & Airflow
There are a couple of different factors that will affect the performance of your fan. The goal here is to maximize airflow, right? Well, you'll need to consider the available fan speeds and the size of the blades.
Fan speed refers to the rate at which the blades spin. Many camping fans offer multiple speeds.
The size of the blades impacts airflow as well. Large blades will chop the air more efficiently. With a large-diameter fan, you can feel significant air movement even if it's in the lowest setting. But, a small fan will need a higher power to do anything substantial.
On the other side, larger and/or heavier blades (e.g. metal blades) will require more power to spin, and thus will spend your battery quicker.
Source of Power
Next, it's important to think about how your fan is getting the juice to run. There's no right and wrong choice here. The power source of your fan will affect convenience, however.
Battery-operated units are a dime a dozen these days. They work very well and have the convenience of easy replacement on their side. When your batteries run out, just pop some fresh ones in to continue enjoying the breeze.
The downside is that you have to remember to carry replacements with you. Plus, there's the aspect of waste.
Another option is to go with a fan that's equipped with a rechargeable battery. These fans are great if you don't want to worry about ongoing battery replacement costs or increased waste.
However, you will need a way to recharge the battery! You don't have access to outlets when you're camping in the wilderness. That means taking some battery banks or solar recharging devices along for the adventure.
Finally, there are electric-powered fans. These aren't as common in the camping world because you need a constant power supply. This might be a suitable option if you're already using a generator or solar panels. But if you're not, it may be best to stick to batteries.
Durability
A camping tent is going to experience a lot more wear and tear than your fan at home. Cheap materials and delicate designs just won't cut it. You need to choose a fan that's built to last.
Look out for durable yet lightweight materials. Metal frame fans are great for longevity, but you have to consider how the weight of the material will affect your travels too.
One of the best material choices is ABS plastic. It's durable, lightweight, and can hold up to the elements without any issues.
Extra Functions & Capabilities
When you're trying to pack as light as possible, items that serve multiple functions can be a real lifesaver! Tent fans are no different.
While they are primarily designed for one purpose, many models have some additional features built right in. Some of the most prevalent are LED lights (a great feature to have), nightlights, and battery banks. Some others are cordless, water-resistant, or are hanging fans that you can attach to the tent support.
Fans with LED lights are very convenient. Most are built to hang from the roof of your tent anyways. So having those extra LEDs means that you have one less item to fit in your backpack.
The same goes for battery banks. Fans with a battery bank usually have USB charging ports so that you can keep your phone and other devices powered on throughout your trip.
Noise
All camping fans are going to produce noise. There's no getting around that. However, some will produce far more than others!
After hiking to your camping spot and going through the trouble of setting up your tent, all you want to do is relax, and loud fans make it nearly impossible to get a good night's rest. It might not seem like much, but in the confined space of a tent even light noise levels will keep you up at night.
The best way to determine if a fan is going to be loud or not is to look at the blade design.  Foam or plastic blades produce less noise than metal ones.
Loose parts and thick blade covers can add even more noise to the equation.
The best-case scenario is to get a fan that produces light white noise. Pay attention to the design of the fan to get a better idea of how it performs.
Portability
Portability is another important factor to think about when backpacking. If you're hiking several miles to get to your camping spot, a portable design is crucial.
Look out for compact fans that you can easily tuck in your bag. Most fans will hang on the ceiling of your fan, so they might have a carabiner attachment or some kind of clip. Those fans are great for portability, as you can easily latch them to your bag.
Size & Weight
Finally, there's size and weight. The size and weight of the fan will not only impact portability but performance as well.
There's a fine balance here. A larger fan will do a better job of circulating air throughout your tent. However, it may be harder to take to your campsite.
Ultimately, the right choice for you will depend on your needs and preferences. Those who are camping in a larger six-person tent, for instance, can benefit from a bigger fan. Chances are, you'll have more hands to carry your items. So, a bigger unit may not be impractical to carry.
On the opposite end of the spectrum, single campers may want to go with something smaller and more lightweight. Not only will it be easier to carry, but you can get decent results in a small tent.            
Conclusion
The best tent fans can be used for camping and even survival. This is a compact piece of camping gear that might seem silly to bring at first.
But, in the warm months, you'll be glad you did.
Let us know if you have any camping fans you think we should add to the list. We're more than happy to test out some new ones!