Choosing the best survival bow is a very important task if you're serious about being as prepared as possible. These are one of the most underrated tools in your arsenal, and can keep you alive if things go bad.
But there are some specific features you need to look for when picking one out. You can just pick any tactical or takedown bow and call it a day.
You need something you can rely on.
And that's why we put together this list. We spent a serious amount of time researching and testing the best survival bows to help you pick the right one for you (don't worry, it was fun).
Read on to get started!
Name
SAS Tactical Survival Bow (50# at 28" Draw, Right)
TOPARCHERY Archery 56" Takedown Hunting 50lbs Recurve Bow Metal Riser Right Hand Black Longbow
Spectre II Compact Take-Down Survival Bow and Arrow (25# Draw)
SinoArt 59" Folding Bow Black Alloy Archery Bow Right Hand for Hunting or Target (55Lbs)
Name
SAS Tactical Survival Bow (50# at 28" Draw, Right)
Name
TOPARCHERY Archery 56" Takedown Hunting 50lbs Recurve Bow Metal Riser Right Hand Black Longbow
Name
Spectre II Compact Take-Down Survival Bow and Arrow (25# Draw)
Name
SinoArt 59" Folding Bow Black Alloy Archery Bow Right Hand for Hunting or Target (55Lbs)
Our List Of The Best Survival Bows
We put a lot of time coming up with this list of the best survival bows. Through a long process of hands-on testing and gathering feedback from other owners, we're quite happy with the list below.
Since we were looking at these with survival in mind we spent a lot of time validating tactical and practical use. Takedown bows are great, but a lot of them don't provide enough power to get the job done.
By looking at durability, strength, and portability it allowed us to come up with a strong list of choices. We're certain that you'll be able to find something you like on the list below!
With a disassembled length of only 21 inches, the SAS Tactical survival bow is one of the most portable options on the market. It features a solid riser made of aluminum. On both ends of the riser are durable hinges to hold the limbs.
With a simple flip, you can secure the limbs in place to ready your shot and jump into action! As if that weren't enough, the bow comes with a lightweight carrying case and quiver. Just fold it up when traveling. The bow will stay out of the way yet always on the ready.
Altogether, it weighs approximately 2.2 pounds when strung. It won't weigh you down or take up any valuable space.
The compact survival bow is available in left or right configurations. It does come with an all-weather arrow rest to make lining up your shot easier. SAS also sells additional arrow rests, so you can easily modify the bow to accommodate both left and right-handed archers.
The bow comes in a few different draw weights, allowing you to get the power you need. It also has a maximum draw length of 31 inches for all models. There are also shorter draw lengths available for those who need it.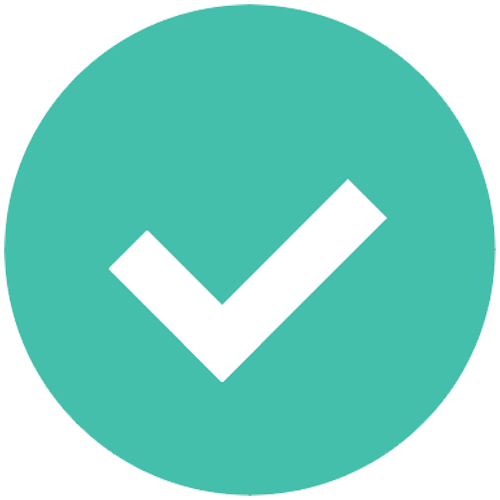 Pros:
Extremely portable
Durable build
Multiple draw weights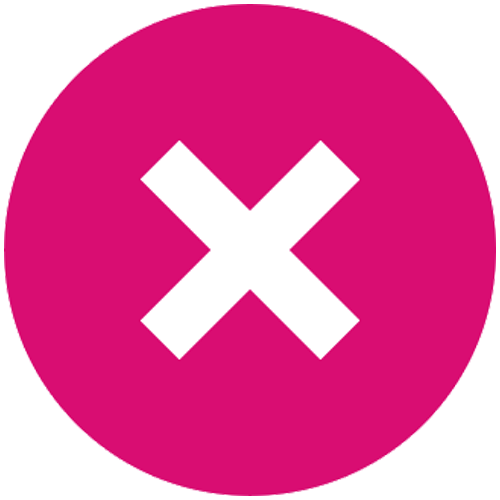 Cons:
Grip isn't very ergonomic
This survival bow from TopArchery is built to provide you with impressive power. It's built like a takedown recurve bow. The limbs of the bow have that iconic curved profile, resulting in more stored energy for shooting.
The riser of this bow is made out of cast aluminum. It has an ergonomic shape to help you shoot comfortably and improve aim. There's also an arrow rest, which you can easily remove if want a bigger challenge.
The limbs are where this tactical bow gets all of its power. Not only do they have the recurve shape, but the limbs are built out of robust materials, too.
Each limb has a maple core. Maple is commonly used in traditional wooden bows because it has high tension and low compression. This results in a snappy response.
Sandwiching the maple are two layers of thick fiberglass. The fiberglass makes the limbs more rigid, allowing you to get as much power as possible.
The TopArchery bow is available in a handful of draw weights. On the lower end, you can choose a 30-pound model. More experienced archers can opt for the 50-pound model to maximize power potential.
Despite all of the power this bow can provide, it's still very portable. The limbs come off for easy storage.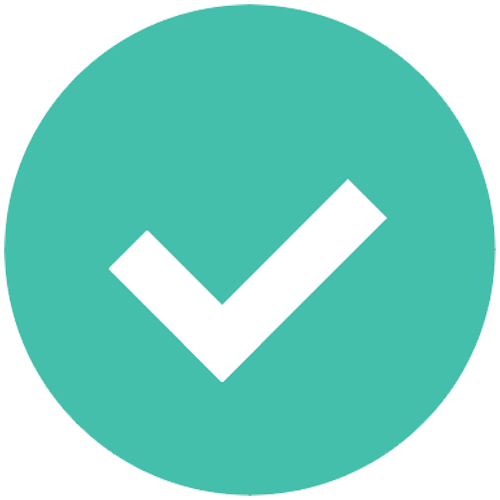 Pros:
Strong aluminum riser
Ergonomic grip
Multiple draw weight options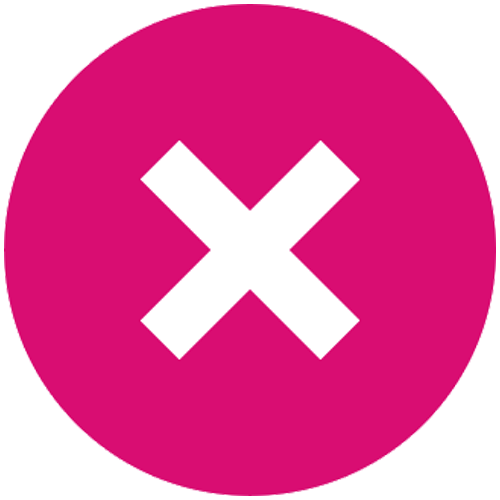 Cons:
Assembly takes a bit longer than other takedown bows
Here's another powerful bow that won't take up a ton of space in your bag. This portable survival bow folds down to be pocket sized and easy to carry.
This bow is made of aviation alloy with epoxy composite fiber and a Kevlar string. It spans 59 inches at its full length, but folds down to only 23 inches. In its folded state, it is simply a short stick that is both discreet and easy to transport.
Although this bow can fold down, it still holds a lot of power. Its aluminum alloy and resin fiber design is strong and durable, and the bow comes with your choice of 40, 50, or 60 lbs.
To make this bow even better, the ergonomic grip is comfortable and secure to hold. This bow is easy to assemble and easy to use, making it a great choice for your survival gear.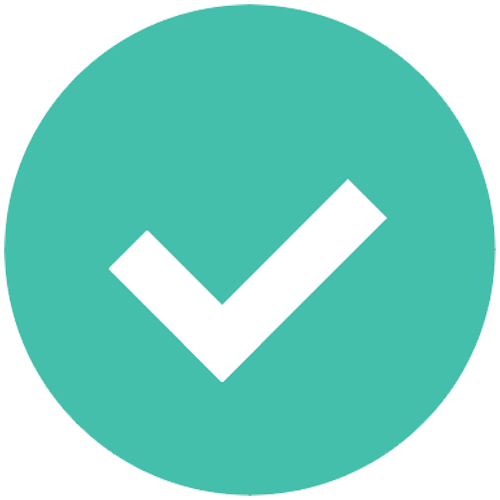 Pros:
Easy assembly
Lightweight and strong limb material
23 inches when stored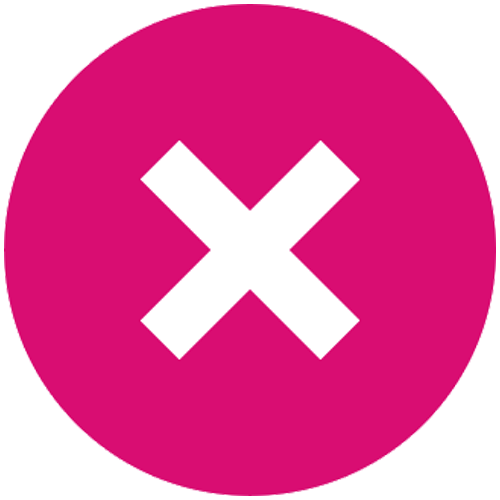 Cons:
No perks or extras, just the bow
The SinoArt survival bow is a portable weapon that can serve you well regardless of your strength and experience. The thing we like most about this bow is its available draw weights.
You have your choice between a 35-pound or 55-pound draw weight. The 35-pound model is perfect for beginners. It's more manageable but still manages to provide impressive firing power. Meanwhile, the 55-pound unit gives you incredible speed and power.
This is a bow that you can learn and grow with. Start with the 35-pound model and upgrade when you're ready!
Another advantage of this tactical bow is its portability. This is a folding survival bow with fixed limbs. When collapsed, the entire unit only measures about 23 inches long. It's very compact and has a slim profile that you can easily toss in a bag.
The limbs extend with a simple twist of a screw. Once loosened, the limbs swing open laterally, allowing you to set up your string. In total, the bow weighs about 3.79 pounds.
From a design standpoint, the bow is simple. The riser is made out of an aluminum alloy while the limbs are constructed out of fiberglass. There's aren't any over the top design elements on the riser, which helps to keep the profile of the bow sleek. But, it's still ergonomic and comfortable to use.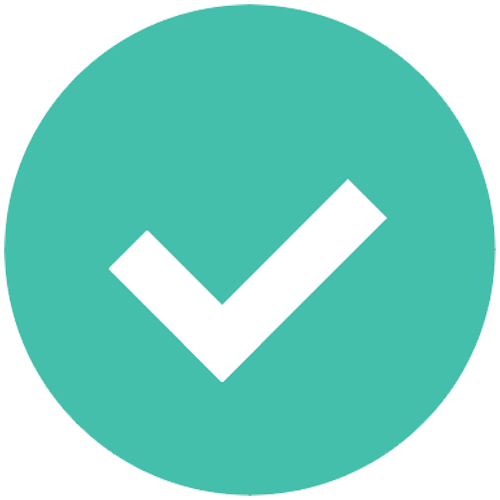 Pros:
Great draw weight choices
23 inches long when broken down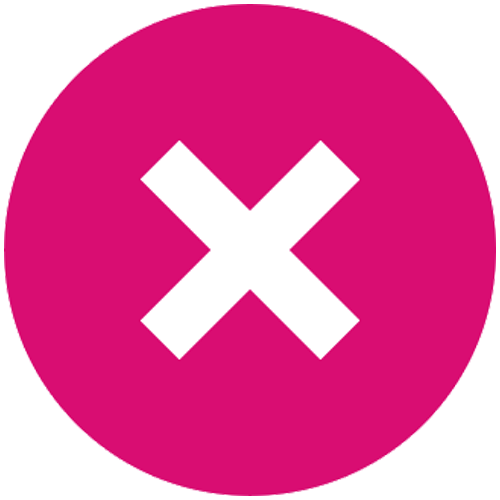 Cons:
Using the minimal grip takes some practice
If you're looking for an all-in-one kit to get started, this survival bow from PSE Archery is a good choice. Not only is the bow great, but it comes with several accessories that can help you master your skills.
Sale
The first is an armguard. This is an often-overlooked accessory that many beginners don't think they need. The included guard is versatile enough to fit anyone. It's designed to protect the forearm from the rebound of the string or the fletching on your arrow.
It's comfortable and does a lot to keep your arm safe.
The next accessory is a sight. The sight attaches directly to the riser and helps you line up your shot for better accuracy. It's fully adjustable, too. The sight has a swivel mount, allowing you to tilt it up or down as you need.
The bow also comes with a quiver to store your arrows and a recurve arrow. It even comes with a few carbon arrows to get you started!
The tactical bow itself is well-made. Wood is the material of choice for the riser. Comfortable contours give the riser an ergonomic shape.
The limbs are built out of composite material. They offer plenty of flexibility for good firing power. The entire bow disassembles for easy storage, too, which is a must-have for survival bows.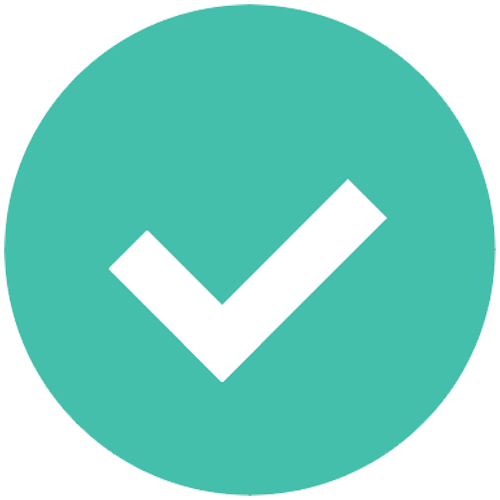 Pros:
Made with durable materials
Comes with everything you need to get started on day 1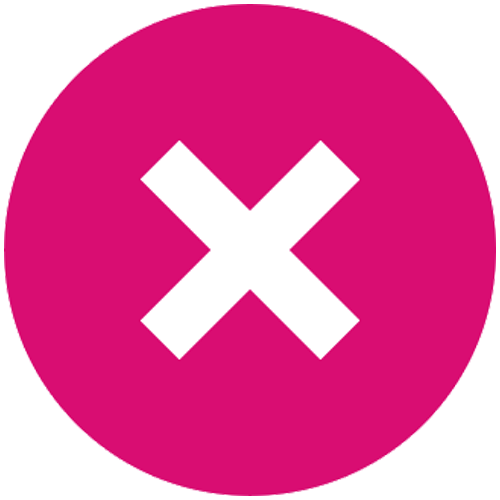 Cons:
You will likely want to upgrade your bows and sight
This bow from Southland Archery Supply is beautifully made. But that's not all. It's built out of strong materials that can improve the weapon's performance.
Takedown Recurve Bow Combo Package Kit By Southland Archery Supply
62″ Takedown survival bow with olive Dymondwood
Hard maple laminated riser
Pre-installed brass bushings for brass plunger, stabilizer, sight, and quiver
Package includes: bow, bow string, arrow rest, deluxe foam bow case, leather duede arm guard, leather finger tab, bow stringer, and paper target
The most notable build feature is the limbs. The limbs have a hard maple core. As we mentioned earlier, maple is a great material for bows because is provides a snappy response when fired.
The maple is reinforced even further with two sheets of black fiberglass. Together the maple and the fiberglass are molded to create the recurve shape. The final results are ultra-strong limbs that can provide you with some impressive firing power.
The bow is available in 25 to 55-pound draw weights. You can easily swap out the limbs to achieve the draw weight you need.
SAS uses superb materials on the riser, too. Its made out of Olive Dymondwood and is laminated with hard maple. The riser is ergonomically shaped for better comfort and control.
Overall, the bow is great for survivalists. While not as compact as some other models, it does break down for easy travel. The bow comes with a lightweight case. Foam cutouts within the case hold the riser and each limb safely.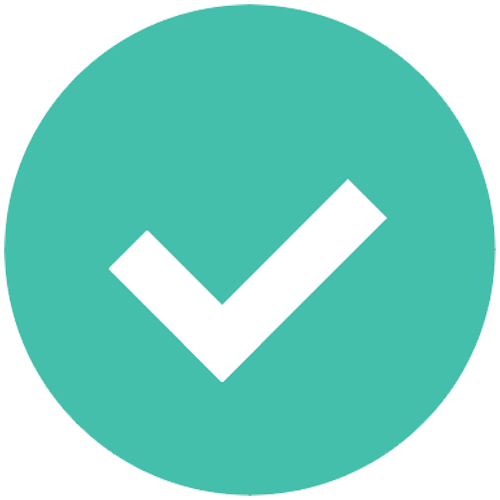 Pros:
Hard maple limbs for high-performance
Comes with full kit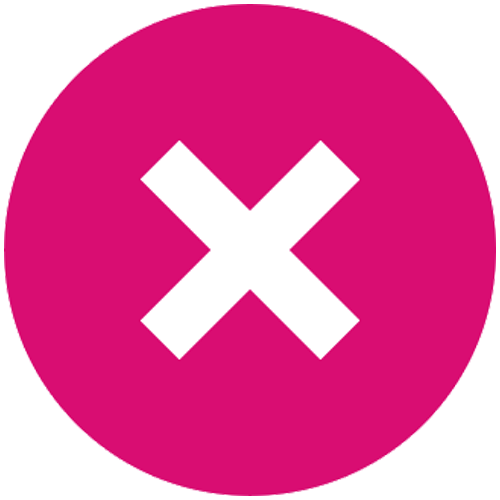 The standout feature of this bow from Samick Sage is the Riser. Made out of imported wood, the riser is expertly crafted to be as comfortable as possible.
It has a contoured shape that's easy for anyone to grip. There isn't any rubber or additional padding. But, it's not needed! The attention to detail on the grip makes it comfortable without all of those extras.
Plus, it's designed to help you get the perfect hand position for firing. A flat shelf and cutout keep the arrow steady while you're lining up your shot. The bottom of the shelf sits comfortably on the top of your hand when you hold the riser, which significantly improves stability.
The limbs are built well, too. The outer layers are fiberglass. Meanwhile, the core is hard maple.
Like all the best takedown survival bows, the limbs come off to make the bow easier to carry. Metal pockets on the riser and robust hardware secure the limbs safely when fully assembled.
This particular bow is available in a few different configurations. You can get it for left or right-handed archers. There are also several draw weights to choose from. You can get limbs with draw weights ranging from 25 pounds up to 60 pounds.
Samick Sage offers limbs separately, allowing you to upgrade the bow as your skills improve.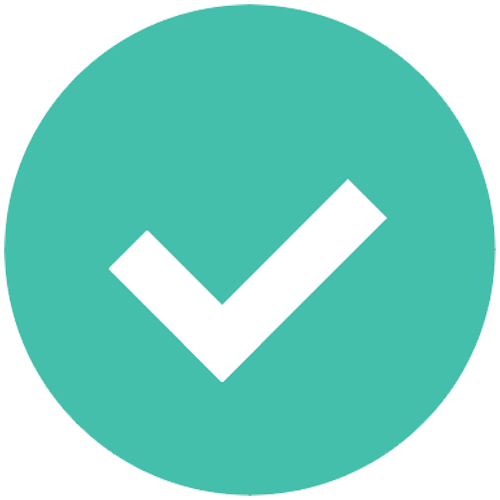 Pros:
Comfortable well-made grip
Fiberglass limbs with hard maple core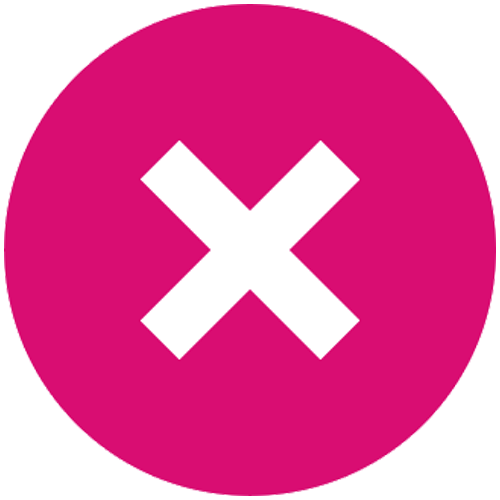 What Is A Survival Bow?
Survival bows are truly utilitarian tools that can help you in a wide range of environments and situations. Unlike heavier compound bows that focus on power, survival bows are designed with portability and flexibility in mind.
Typically, survival bows are smaller. While this does sacrifice on power a bit, these bows are much easier to carry around. Most can be disassembled or folded down, allowing you to carry it in a backpack.
Despite the smaller footprint, these bows are fully capable of holding up to wear and tear. They're made of durable components and are fully capable of serving their purpose in a survival setting. Whether you need a reliable weapon for self-defense in the wilderness or you're looking for a silent tool to take down game, survival bows can do it all.
Advantages & Benefits Of Using One
If you're new to archery, it can be tempting to go with a heavy-duty compound bow or traditional recurve bow. As a new survivalist, you may even be leaning towards getting a gun instead. But, survival bows have several benefits worth considering.
Here are some of the most notable:
Quiet and stealthy operation
Portable and lightweight for easy travel
Safer than traditional guns
Compact enough to carry anywhere
Fewer ownership restrictions compared to guns
There are no complicated mechanical components, which make it a low-maintenance weapon
Similar takedown capabilities to other bow types and hunting rifles
Factors To Consider When Picking A Survival Bow
Survival bows are complex weapons. Subtle differences with the core design of the bow can affect its performance and usefulness out in the field. It can take years to hone your skills and become a skilled archer.
That said, you need a top-notch bow to get you started! Keep the following factors in mind when shopping for a new survival bow.
Draw Length & Size
A bow's draw length and size go hand in hand. But why are these specs important?
Well, the draw length is going to affect the types of bows you can use and the power you can achieve. With a longer draw length, the tactical bow can build up more potential energy to take down your target.
Think of it like pulling back a rubber band. The farther you pull, the faster and more powerful your projectile will be. You may also have a more accurate shot. The same principles apply to survival bows.
However, not all draw sizes will work for everyone. There are some methods to figure out the draw length that works for you. Typically, this involves measuring your forward arm span and doing a bit of math!
Before you start taking measurements, it's important to know that survival bows usually have shorter draw lengths than compound or recurve bows. They have a shorter assembled length. As a result, most adults can use them without any issues.
The smaller size of a survival bow won't give you the long smooth draw of other bow types. But the best survival bows are built for practicality rather than pinpoint accuracy or devastating power.
There are some different size options on the market, so choose a bow size and draw length that's closest to your needs.
Portability
Ultimately, portability is going to be one of the most important things you should be looking into. These are bows that you want to be able to carry on your shoulder, in your INCH bag, or in a rucksack.
Look out for collapsible features. As mentioned earlier, some can easily fold down to take up less space. Others may have removable limbs that attach to a riser.
Whatever the case may be, think about how comfortable it will be to carry on the field. Is it something you can hold as you trek over rough terrain? Does it have a case with additional storage? All of those fine details will make a huge impact on how you use the bow.
Durability
Ideally, your new survival bow will serve you for many years. Pay attention to build quality and materials.
Chances are, the bow is going to go on some rough adventures. It might get wet, get splashed with mud, or be bombarded with dust. Can the bow survive all of that or will it start rusting after only a few days?
Right vs Left Handed
The great thing about survival bows is that many are ambidextrous. With traditional compound or recurve bows, you might see a cutout on the riser where you can rest the bow as you pull back.
While that's great for comfort, the positioning of this shelf will limit who can use your bow. In a survival situation, having a versatile tactical bow can make all the difference.
Some survival bows will have accommodations, such as a subtle shelf or offset between the string and bow. Keep this in mind. Any usability feature like this should be on the same side as your dominant hand, which will be drawing the string.
Ease Of Assembly
Because the best survival bows usually collapse or fold for storage, there is some assembly involved. The fewer the parts, the better!
If you have to deal with a lot of loose parts to get your bow ready for action, you could encounter some problems. First, it will take you much longer to draw your bow and line up your shot. By the time your bow is ready, your target could be long gone.
In a survival situation, every second matters!
Secondly, you run the risk of losing some of those intricate components. Even missing a single bolt could render your bow useless.
A simple folding bow is best if time is of the essence. You can flip up the limbs, line up your shot, and go!
Conclusion
As you can see, picking the best survival bow matters a lot. These are incredibly useful tools that will drastically increase your chance of survival in the wilderness.
In fact, a takedown bow designed for tactical use is something we recommend to anyone who's interested in taking preparedness seriously.
Pick one up, practice, and you'll be better off when SHTF.