Picking the best LED lanterns for your survival kit is not a task you should take lightly. A reliable light source is extremely valuable in those pesky blackouts.
To help you pick, we researched a TON of LED lanterns and put together this extensive review. All you need to do is scroll down the list and choose which is the best for your emergency kit
Name
Vont 2 Pack LED Camping Lantern, Super Bright Portable Survival Lanterns, Must Have During Hurricane, Emergency, Storms, Outages, Original Collapsible Camping Lights/Lamp (Batteries Included)
AYL Starlight 700 - Water Resistant - Shock Proof - Long Lasting Up to 6 Days Straight - 1300 Lumens Ultra Bright LED Lantern - Perfect Lantern for Hiking, Camping, Emergencies, Hurricanes, Outages
Energizer LED Camping Lantern Flashlight, Battery Powered LED Lanterns for Hurricane Supplies, Survival Kit, Camping Accessories, 500 Lumens Water Resistant Camping Light
Coleman LED Lantern | Quad Pro 800 Lumens LED Lantern
Name
Vont 2 Pack LED Camping Lantern, Super Bright Portable Survival Lanterns, Must Have During Hurricane, Emergency, Storms, Outages, Original Collapsible Camping Lights/Lamp (Batteries Included)
Name
AYL Starlight 700 - Water Resistant - Shock Proof - Long Lasting Up to 6 Days Straight - 1300 Lumens Ultra Bright LED Lantern - Perfect Lantern for Hiking, Camping, Emergencies, Hurricanes, Outages
Name
Energizer LED Camping Lantern Flashlight, Battery Powered LED Lanterns for Hurricane Supplies, Survival Kit, Camping Accessories, 500 Lumens Water Resistant Camping Light
Name
Coleman LED Lantern | Quad Pro 800 Lumens LED Lantern
Our Picks For The Best LED Lanterns
The best LED lanterns for power outages and general emergencies need to be bright, reliable, and easy to use. Not only that, but they also need to have a great lifespan so you can use them for a prolonged amount of time.
Your ability to see is incredibly important when things take a turn for the worse. Because of that, we spent a lot of time testing and researching a variety of products. We also consulted with other preppers and survivalists to see if they had any favorite LED lanterns that we should check out as well.
After a pretty intensive process, we came up with the list below. We're quite happy with it and feel confident that you'll have a great experience with any of the products on our list.
1. Super Bright LED Lantern For Power Outages By Vont
This LED lantern from Vont is a shining example of what the best emergency lighting is supposed to be. It checks off all the boxes as it is compact, durable, and powerful enough for most applications.
What more could you want? This particular unit features a cool pop-up design. When not in use, it is a mere 4.8 inches tall. However, lifting the top of the lantern reveals a powerful lighting source with 30 LEDs.
The LEDs are positioned to illuminate the area from every direction. In total, the lantern produces about 140 lumens. That isn't the highest amount of light out there, but for its size, achieving 140 lumens is quite impressive.
One thing we like about it is its simplicity. There are no confusing settings to control or finicky switches to operate. So, how do you turn it on? Well, opening the lamp by lifting the top automatically triggers the light to shine.
It's a unique feature that can make all the difference when you're in an emergency situation.
Another cool perk is its durability. This portable lantern is made of aircraft-grade materials. It can survive being submerged in water and holds up well to drops.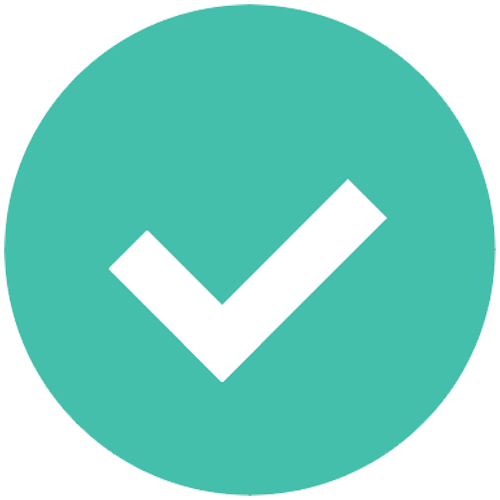 Pros:
Made from strong materials
Colapsible and portable design
Easy to use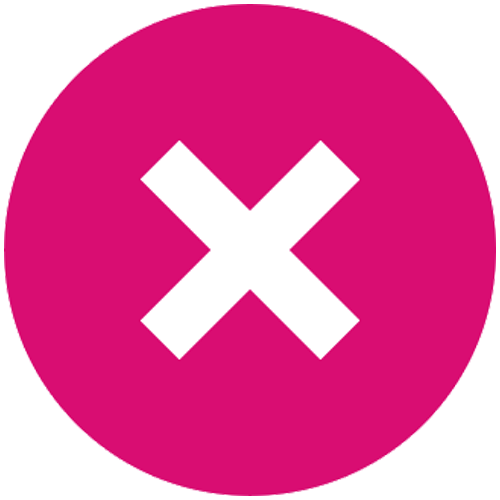 Cons:
Can get a bit slick when working in wet conditions
2. Bright Emergency Lantern By Energizer
Check out this versatile little lantern from Energizer. The iconic battery brand produced this lantern to take full advantage of Energizer batteries. We were a bit skeptical at first but saw that Energizer did a great job of getting the most out of disposable batteries.
Sale
First, you can use it with either D or AA batteries. D batteries are going to provide you with the most power, but if you have only AA batteries during an emergency, you can pop them in to get some instant light.
With D batteries, you're looking at up to 650 hours of runtime! The exact battery life will depend on the modes you use.
Like the previous product, this one features three lighting modes. However, they're a bit different. In addition to the standard High and Low settings, it also has a warm night light.
The night light mode will produce a soft glow perfect for kids. It won't do you much good if perfect visibility is your priority, but it can shine some soft light for comfort in case of a blackout or during a camping trip.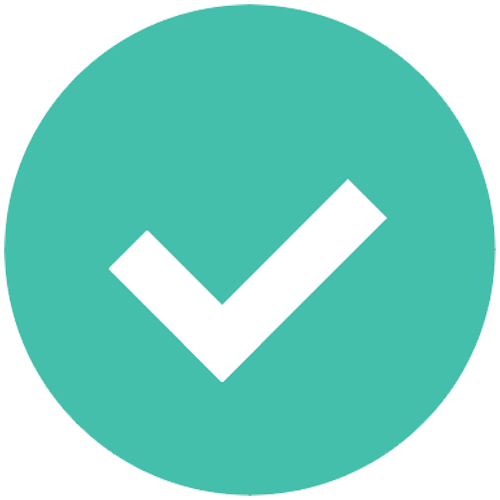 Pros:
Easy to grip handle
Output of 500 lumens
Convenient lighting modes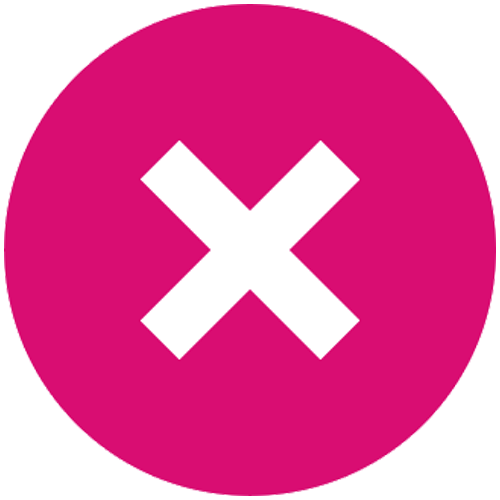 Cons:
Power button breaks down after lots of use
3. Multi-Panel LED Lantern For Camping And Power Outages By Coleman
If you have a generous budget, this rechargeable lantern from Coleman is a unique pick you can try out. It has an innovative design that focuses on versatility.
Sale
When fully assembled, it looks like your average light. It produces up to 800 lumens in the base configuration, which is more than enough to light up a campsite.
However, what makes it unique is its modular nature. The individual LED panels are removable, allowing family members to take a light source on the go! Each panel is magnetized, so you can easily stick it to a car trunk or metal tent stake.
If you don't have one of those around, you can use the pop-up stand. Just prop it up and point the panel where you need light most.
The individual panels have about three hours of runtime. They are rechargeable and will get more power when attached to the base. The base has about 20 hours of runtime on high settings and 400 hours on low with eight D batteries.
However, the unit does have a built-in USB charger. So, your runtime may vary if someone uses the USB port to charge a device.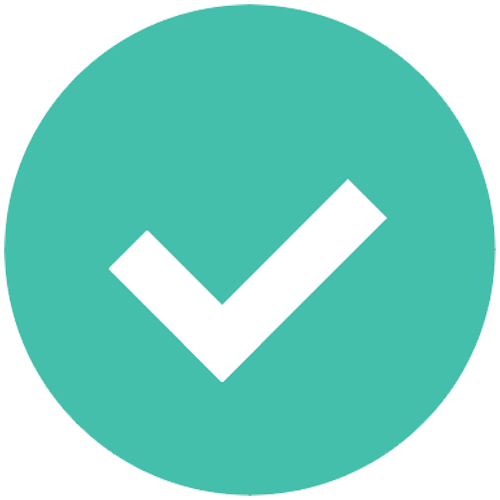 Pros:
Very bright
Magnetized panels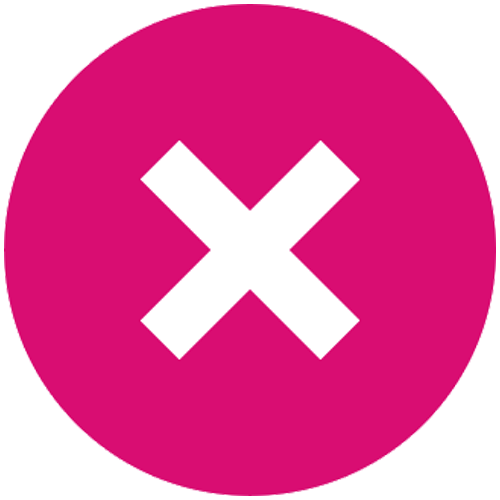 4. 2 Pack Rechargeable Led Emergency Lanterns By EZORKAS
Take a look at this light by EZORKAS. At first, it appears to be your average collapsible LED lantern. In fact, it looks strikingly similar to some other lanterns on this list.
Sale
But upon closer inspection, you'll notice that it has some great survival-focused features.
First of all, it doesn't have a single light source. Sure, the main lantern portion is quite impressive. It uses an LED COB to shine intense light in all directions when opened, so it makes it possible to illuminate a large area.
However, this lantern also doubles as an LED flashlight and emergency alert system. The side features a flashlight bulb that will produce a strong beam to light up your path ahead. Surrounding that are red LED lights, which can flash to alert rescuers of your location.
Another unique feature is its flexible power sources. If you're in a pinch, you can use AA batteries, but there's also a built-in rechargeable battery. You can use the hidden USB port to charge it up if you have a power bank or whenever you have access to power again. The package includes two USB cables as well.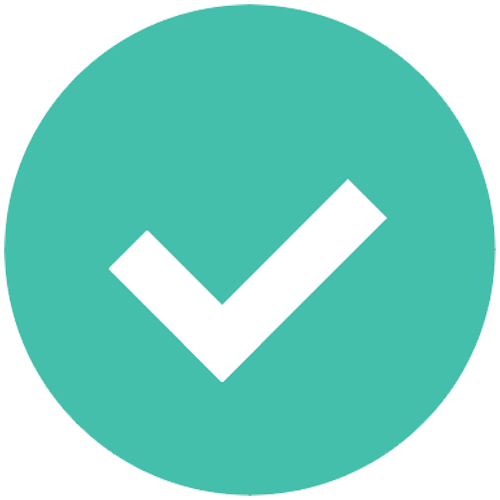 Pros:
Convenient flashlight feature
Strong magnet base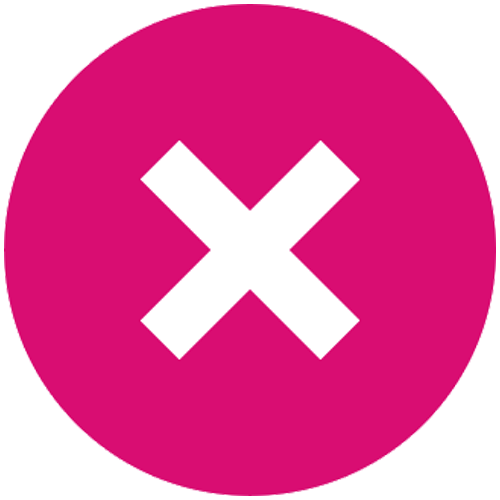 Cons:
Side handle is hard to grip
Our model collapsed prematurely on occasion
5. Waterproof Battery Powered LED By Lighting EVER
This is one of the best LED lanterns to have on hand if you're in rougher environments or an emergency. Whether you're trying to make your way through a torrential downpour or muddy terrain, this lantern has you covered!
Sale
It has IPX-4 protection. This IPX rating is very impressive. It ensures that the internal components are well-protected from moisture and damage.
From a performance standpoint, it doesn't disappoint. It has a dome-like LED bulb that blasts light in all directions. Pair that with the soft-finish cover and the lantern can produce a nice glow to help you make your way to safety. In total, it produces about 1,000 lumens.
There are four different lighting modes. You can simulate daylight, produce a warmer glow that's easier on the eyes, or find a nice balance between those two options. There's also a flashing mode to help alert rescuers.
Overall, this is a respectable LED lantern with a lot to offer. It's well-built and can certainly get you through tough situations.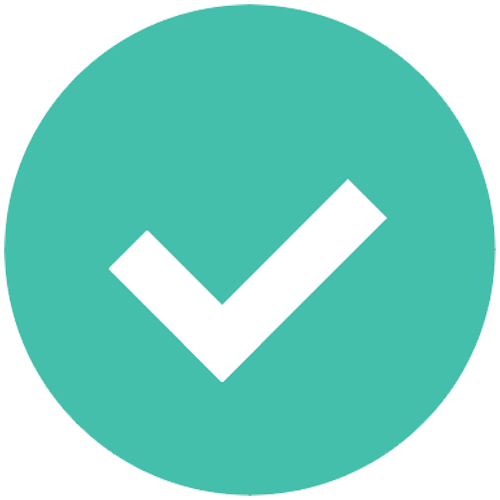 Pros:
Bright output at 1,000 lumens
Four different lighting modes
Waterproof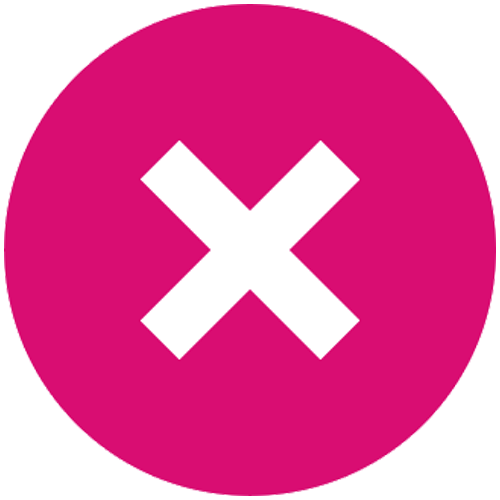 6. 1000 Lumens Emergency LED Lantern By Coleman
Here's another great option from Coleman. This unit has a couple of robust features that can make all the difference in an emergency scenario.
One of those is the Battery Guard system. One big problem with battery-powered lights is that they often drain power even when not in use. This power drain is minute, but when you're facing several days without power, that's several hours of light down the drain.
Coleman's Battery Guard feature works to eliminate that unnecessary drain. It can extend battery life by about 25 percent and reduce the chances of corrosion.
This unit uses D batteries. They provide plenty of power to achieve 1,000 lumens of light!
The emergency lantern has four lighting modes. Three of the modes reflect the intensity of the light while the last one flashes to alert rescuers. Even in the highest light setting, you're looking at up to 14 hours of continuous runtime.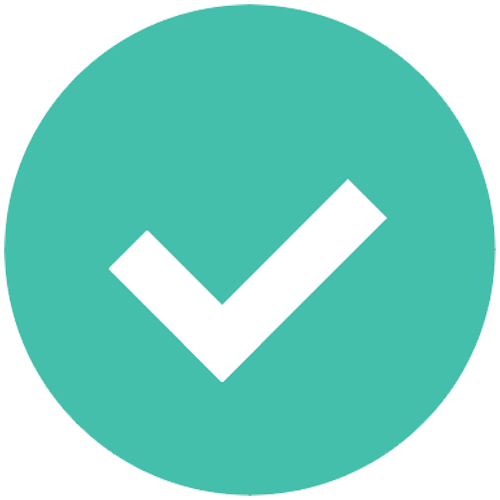 Pros:
Strong 360° light source
Great battery life
Well-made handle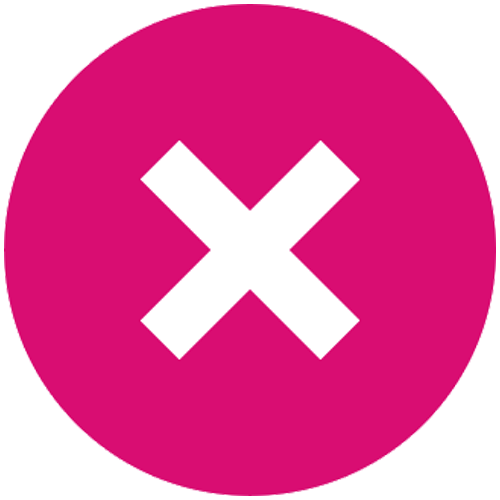 Cons:
Very challenging to use when wet
7. Brightest 1000 LED Camping Lantern By Internova
Last, but not least, we have this LED lantern from Internova. This is a beast of an emergency lantern that can withstand a lot of wear and tear.
It's practically "hurricane-proof!" The housing is strong and impact-resistant. Even the clear window will hold up well to accidental drops and bumps.
The unit is also water-resistant. So, it can continue to provide you with light even in wet environments.
The most impressive thing about this lantern is its power. The light bulb produces 1,000 lumens! It's incredibly bright and shines 360 degrees around the base.
A simple button turns the lantern on or off. You can also hold the power button down to trigger a low-power mode. In this mode, the lantern casts a more subdued light, which can be useful once you're settled.
There's also a red light and a flashing red light mode.
The Internova LED lantern is a great lantern for emergency preparedness. Despite its capabilities, the unit is surprisingly portable. It weighs less than two pounds and features a rubber handle you can clip anywhere.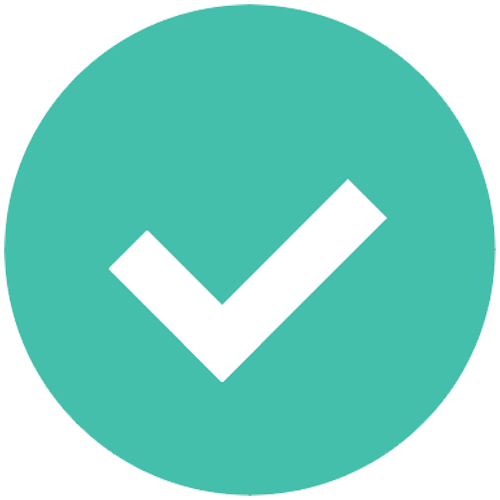 Pros:
Extremely bright light source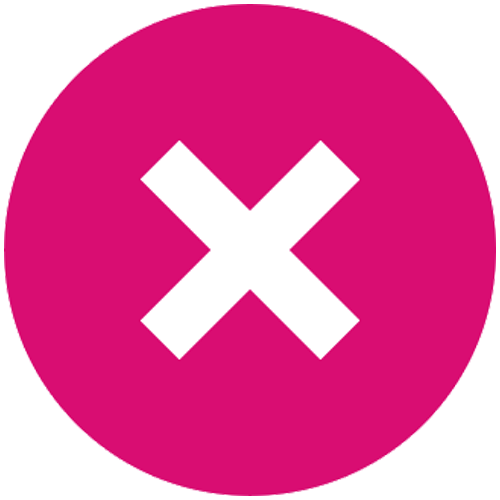 Cons:
Red light is weaker than we would expect
Best LED Lanterns for Power Outages & Emergencies FAQs
Why You Need a Quality LED Lantern
A reliable light source is one of the most important pieces of emergency gear you can have in your arsenal. One could argue that there are other, more essential tools in a survival situation, but how are you going to use any of those tools safely if you can't see?
A LED lantern is going to be the first thing you reach for when you can no longer rely on the power grid. It's the tool that's going to help make the rest of your actions possible.
It doesn't matter whether you're stuck in the middle of a densely packed city or out in the wilderness. You're going to need to be able to see your path and keep an eye out for any dangers that may lie ahead.
Usually, single-purpose devices are something that you should avoid in emergency preparedness. However, LED lanterns are the one exception. These devices serve a simple purpose, and that can mean the difference between finding safety and getting lost in the dark.
LED emergency lanterns should be a staple in your home. If you have a large family, invest in several lanterns so that everyone has the means to navigate your home in the event of an emergency.
What Should You Consider When Picking a LED Lantern?
While reviewing the products on our list above, we have taken into consideration a couple of important factors that will prove essential in case of an emergency.
First of all, a good lantern should be able to produce enough brightness to illuminate the space you will need. Otherwise, finding your way or being alert against possible dangers that might be lurking in the dark will be quite difficult.
Secondly, you have to make sure that the lantern you purchase is durable enough to last you a long time during an excessive power outage. Needless to say, a lantern that will break into smithereens in its first accidental drop will not be much of a help.
Moreover, your emergency light source should be easy to carry around because no matter the type of emergency, you'll still need to move for one reason or another.
Last but not least, it should have at least a decent battery life as you might have difficulty replacing its batteries or charging them if they are rechargeable and you have the means to do so. 
How Bright Should Your Emergency Lantern Be?
With the right design and power supply, LED lights can illuminate an entire room! However, they can also generate a faint glow that won't do you any good in a survival scenario.
As you can probably guess, brightness is always directly linked to battery power. The more juice the lantern can use, the brighter your lamp will be. But it's a tradeoff. Do you want more illumination or longer battery life?
We recommend getting a few different lanterns. These tools are relatively affordable. Having lanterns in several brightnesses ensures that all of your bases are covered. You can also choose a lamp with multiple brightness settings.
For light illumination, anything between 25 and 100 lumens is adequate. This brightness level isn't going to help you see everything clearly, but it will be enough to provide ambient light in rooms that you know well.
Now, if you're out in the wilderness, a much stronger LED lantern is best. A tool that can produce around 800 lumens or more will provide all the light you need! These lanterns will give you enough light to work and help you spot any potential dangers in the area.
What Makes a Durable Lantern?
You never know what Mother Nature is going to throw at you. It's best to prepare for every possible situation. That means choosing durable LED lanterns that can take a little wear and tear.
Cheaper units will utilize thin plastics that can easily break with one accidental drop. Avoid those at all costs!
Instead, stick with rugged lanterns made of military-grade plastics. Look for rugged designs with bumpers and protective armor.
Water-resistant housings are a plus, too. These lanterns are sealed to ensure that the internal components are water-free at all times.
Are Tiny Lanterns Less Effective?
In the past, there was no choice but to have a clunky lantern, but those days are long gone! Nowadays, you'll quickly find that lanterns come in a variety of sizes. 
Thanks to LED technology, lanterns can be surprisingly compact. Not only that, but the small size does not affect the tool's efficiency. You can experience the same power and brightness levels in a compact lantern as you would with a full-sized one.
Smaller travel-focused lanterns are always best. They're lightweight and compact enough to take anywhere in your INCH bag or survival backpack. The last thing you want to deal with is a cumbersome light source. So, keep things portable!
How Important Is Battery Life in an Emergency LED Lantern?
As we mentioned earlier, brightness and battery life go hand in hand. You need to take note of a lantern's average runtime to ensure that you have enough juice to last you through an emergency.
Typically, you can expect to find lamps that will continuously run for 15 to 100 hours. That's the average. Some models can provide more or less runtime.
You can also find LED lanterns with adjustable settings. These are great for managing battery life based on your needs.
There's nothing wrong with getting a strong lantern with a battery life rating on the lower side. However, you'll need to plan ahead and make sure you have some extra batteries to keep the light on as long as you need it.
What Kind Power Source Is Used in LED Lanterns?
You'll see many lanterns using traditional AA batteries and DD batteries.
AA batteries are great because they're readily available. However, DD batteries usually have a higher capacity and can last much longer. Many of the best LED lanterns for power outages use these kinds of batteries.
Some lanterns may also utilize a built-in rechargeable battery. They are a great option because you don't have to worry about replacing the power source. However, you have to think about where you'll get the extra juice when the battery depletes.
With no power grid to rely on, you'll have to use battery banks or solar-powered chargers to replenish the battery.
Choose Your Favorite!
Now that you've seen all the best LED lanterns for power outages and emergencies, it's time for you to choose your favorite. Each of the emergency lanterns on our list is great, so it's just a matter of picking the one that fits your needs.
If you have any others that you think we should take a look at, don't hesitate to let us know. If we haven't checked it out already, we will!