An emergency whistle can save your life – quite literally! Imagine losing your way while camping or hiking. Or maybe you spot someone stranded in a boat a far distance from shore. In both these scenarios, you need help, and to get help, you need to attract the attention of others. But how?
Sure, yelling is an option. But unfortunately, screaming outdoors has a tendency to blend into the surrounding outdoor ambient sounds. If you find yourself in an unexpected emergency situation, you have to be prepared with a tool that could help.
One of the smallest yet most important survival tools you can carry is an emergency whistle. This often-overlooked item has the ability to get everyone's attention in seconds!
In this guide, we have compiled a list of the best emergency whistles on the market, as well as information on how to choose the best emergency whistle for your own use.
In A Hurry? Here Are Our Top Picks
Name
Michael Josh Emergency Survival Whistles
Noopel Emergency Whistles
Heimdall Emergency Whistle
SHvivik Emergency Whistle
Alpinism Emergency Whistle
Name
Michael Josh Emergency Survival Whistles
Name
Noopel Emergency Whistles
Name
Heimdall Emergency Whistle
Name
SHvivik Emergency Whistle
Name
Alpinism Emergency Whistle
Top 5 Best Emergency Whistles
1. Michael Josh Emergency Survival Whistles
Louder Sound, double tubes can provide up to 150 decibels, can be heard for far distance.
Strong and Durable, stainless steel material ensures the whistle durable
Good Environmental adaptability – The whistle has no built-in pea ,so it will not mold and breed bacteria because of the pea. You can use it in any dust or dirty water environment
Convenient and practical, with kering and carabiner keychain, can tie on your backpack and belt
This whistle is perfect for outdoor activities like hiking, camping, traveling, and dog training. The Michael Josh outdoor emergency survival whistles are not only ear-splitting in volume, but extremely durable. 
The double tubes of this whistle are made from stainless steel to ensure the whistle's longevity. Plus, it also creates a whooping sound with an impressive 150-decibel rating. This makes it superior to most competitors in terms of emergency use. 
The whistle comes equipped with a key ring and carabiner keychain as well. You can easily tether it to a backpack or belt. Since it's made from stainless steel, it's relatively rust-proof and water resistant. That comes in handy when you're hiking in rainy or snowy conditions.
This product is quite helpful in any emergency because its sound is audible from a long distance. The best part about this whistle is that it can fit directly into your pocket, and you don't need any secondary pouch to keep it in.
Specifications:
Brand: Michael Josh
Weight: 59g
Material: Stainless steel
Color: Various colors
Volume: 150 decibels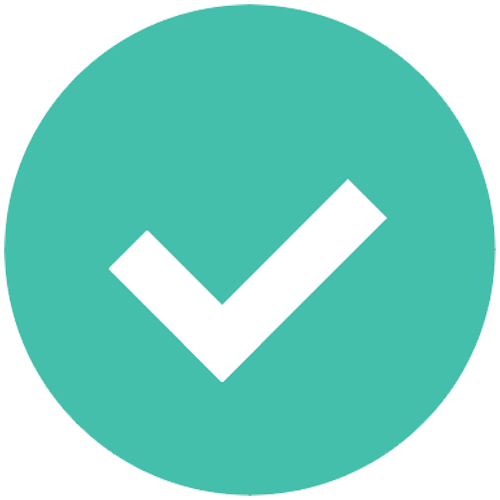 Pros:
Piercing loud sound
Ideal for dusty and dirty environments
Built from durable materials
Reliable for long term use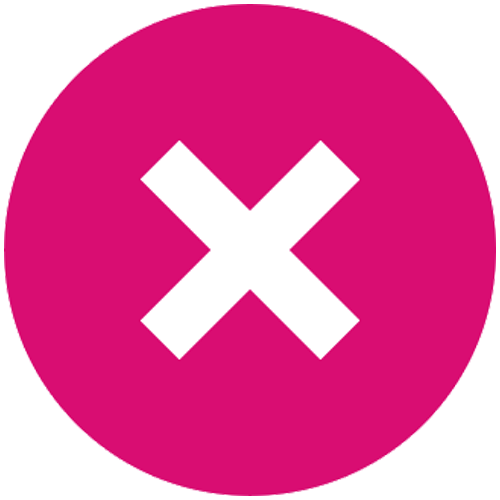 Cons:
Very small in size (easy to lose if not tethered)
Very small in size (easy to lose if not tethered)
Chain has been known to break occasionally
2. Noopel Emergency Whistles
Super loud survival whistle: double tubes emergency whistle can provide up to 120 decibels, enough to be heard at long distance.
Premium Quality: Aluminum Alloy Material, strong and durable.
Lightweight: only 12g, easy to carry.
Water-resistance camping whistle: Be used in all-environment all-weather, rainy day, humid weather with excellent airflow design.
The Noopel emergency whistle can save you from any unpleasant or potential danger because it has a maximum volume of up to 120dB; this much noise is enough to alert any people in the surrounding area.  It is more than enough sound to be heard very far away, especially when you are outdoors.
This whistle features an elegant design with an aluminum alloy outer coating. Hence, you can rest assured that the whistle is rust-proof and scratch-resistant. This whistle is built to ensure virtually all terrains without issue. 
It's a lightweight whistle, with a 12g build. Therefore, carrying it in your pocket or around your neck is both comfortable and convenient. It also comes with a lanyard and keychain fitting that is  easy to attach to your backpack or fit onto your existing keychains. 
The Noopel whistle is available in multiple colors, too; you can buy one that complements your survivor's arsenal. 
Specifications:
Manufacturer: Noopel
Color: Black/Blue/Silver/Gold
Weight: 12g
Material: Aluminium Alloy
Includes rope and keyring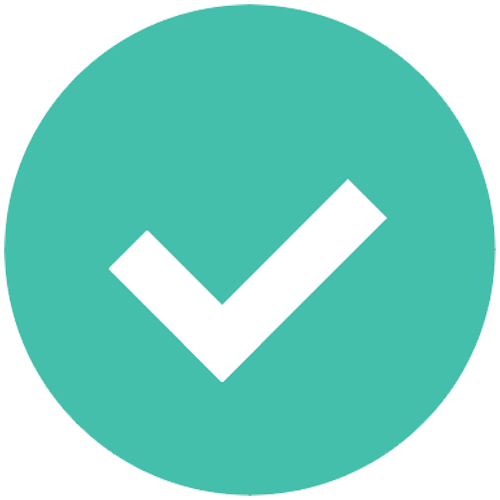 Pros:
A maximum volume of 120 decibels
Requires less effort to blow the whistle
Small size makes it easily transportable
Attaches to keychain
Rust-proof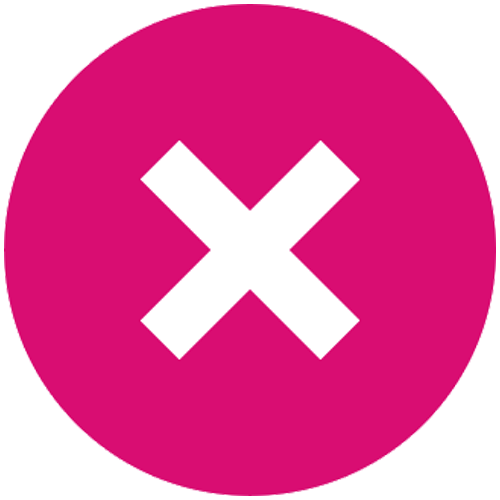 Cons:
Color choices aren't vibrant
Some users indicate that volume is not sufficient
Heimdall Emergency Whistle
NON BRITTLE PLASTIC, can't crack or break, bright color-highly visible, never fade and non corrodible, pretty good whistles to carry in case of emergency.
PEA-LESS, FAIL-SAFE, pealess design, works well in any conditions, actually won't freeze or stick to lips like METAL ones in cold environments.
120 DECIBLE, two sound chambers design, high pitched noise maker, audible over 1 mile, easier to be heard, work great as signal whistle.
WITH CLIP and LANYARD, has multiple attachment options, can easily loop through backpack, sailboats, hike gear, life jacket, kayak PFD, paddle board; meanwhile great for attaching to your belt or shoulder straps.
Heimdall is the ideal option for you if you're looking for something bold and uncomplicated. It's made of non-corrosive, sturdy plastic that won't stick to your mouth in freezing temperatures like metal would. The whistle has a volume of up to 120 decibels; that's higher than the majority of survival whistles on the market.  You can rest assured that this one will be loud!
This whistle's sound reaches more than a mile according to product description, making it an excellent addition to your survival pack. This whistle is easy to distinguish by its brightly colored lanyard, which is attachable in various ways.
Heimdall is a low-cost option that provides you with two whistles in a set. It is ideal for adventurers and survivalists who travel from place to place. 
Specifications:
Brand: Heimdall
Dimensions: 2.83 x 0.79 x 0.69 inches
Color: various colors
Material: Durable plastic
Loudness: 120 dB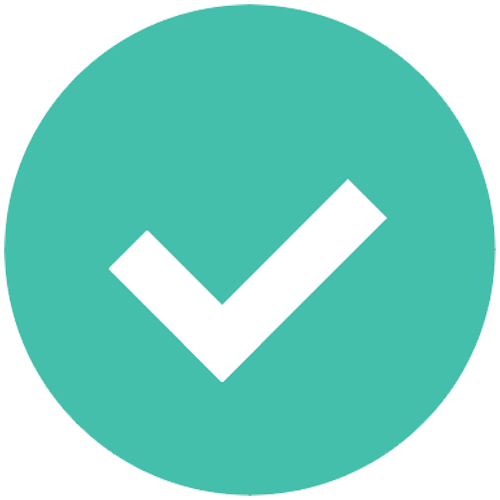 Pros:
Budget-friendly, with two whistles packs
Plastic design
Bright lanyard attachment
120dB sound rating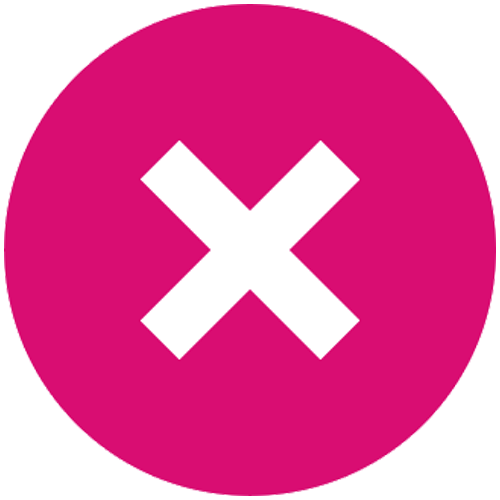 Cons:
Lanyard is too tiny to wear around the neck
String can detach from whistle, causing it to drop/fall
Sale
SHvivik Emergency Whistle
Double-tube whistle is extremely loud and easy to blow. Sound power provides up to 120 decibels, enough to be heard at long distance
Made by aluminum alloy material, strong and durable. Easy to Carry: with key chains and hanging ropes, so it can be tied to backpack, belt or hanging around the neck.
Emergency whistle blows wet or dry.
Easy to carry with key chains and hanging ropes, so it can be tied to backpack, belt or hanging around the neck.
SHvivik emergency whistle is great for multipurpose activities like hunting, camping, fishing, lifeguard and dogs training, etc. The double tubes of whistle consist of premium-grade aluminum that makes them resistant to damage. It delivers a powerful sound of 120 decibels, which is high enough to hear from far away.
This emergency whistle features an ergonomic rope and keychain. You can hang it around your neck when not in use. Also, you can attach the whistle to the backpack, belt, or any other suitable place. 
Although it is a bit heavier than other whistles of the same size, its weight makes it durable and robust. It won't get damaged or stop functioning on the slightest of falls.
The size of this whistle is inversely proportional to its loudness. Usually, the heavier and bigger whistles produce less audible noises. You can count on this small yet outstandingly loud emergency whistle to attract assistance in any emergency situation.
Specifications:
Brand: SHvivik
Weight: 45g
Lanyard keychain: 18.5 inches
Material: Aluminium
Loudness: 120 dB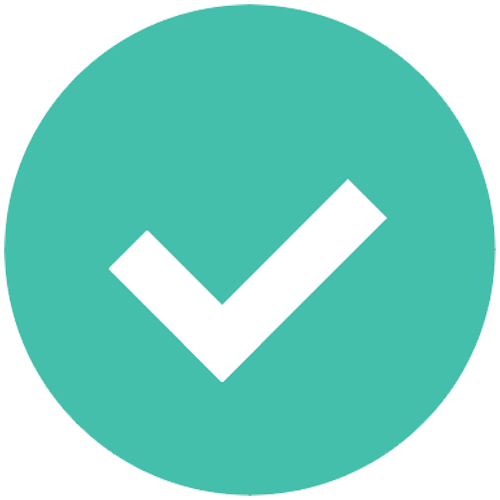 Pros:
Durable and strong
Super loud
Provides 120dB sound
Can be blown in wet or dry conditions
Hangs around the neck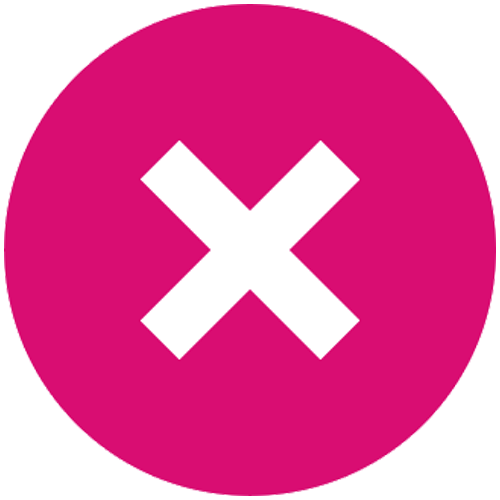 Cons:
Some user reviews report that one side of whistle stops working at times
Piercing whistle noise reverberates back into your own face
Alpinism Emergency Whistle
Impressive double-tube design of survival whistle requires your lightest blow to work and produce loud attention-grabbing sound up to 120 decibels. Whether you are hiking, jogging or standing at some distance from your loved one; it is there at your convenience
Made from high quality Aluminum alloy, Alpinism loud whistle is durable, waterproof and rust resistant. It won't break or freeze under harsh conditions and is safe for gripping directly from mouth
This bear whistle functions perfectly in all seasons and various scenarios, whether you are fishing, boating or hiking and will be your safety companion in any emergency situation
Your safety kit isn't complete without this compact, high-pitched metal whistle. Comes with a carabiner and lanyard making it easy for you to attach to the bag or wear around the neck. Due to its slim design, it fits perfectly flat in pocket
If you are looking for the sturdiest of emergency whistles, the Alpinism Emergency Whistle is the perfect pick for you. It's made of a high-quality aluminum alloy. Thus, it is quite durable and rust-resistant. 
You can rely on this whistle in the toughest of conditions. Plus, this emergency whistle's robust double tube design only needs a light blow to produce an ear-deafening noise. The sound travels more than 225+ meters; It can be a life-saver in various scenarios.
This whistle also provides a smooth grip when placed in the mouth. It is ideal fishing, boating, hiking, or in an emergency. Your safety kit is not complete without this high-pitched metal whistle.
With its slim design, the Alpinism whistle  fits perfectly in a pocket. It also comes with a carabiner and lanyard, which makes it easier to transport to different places.  
Specifications:
Manufacturer: Alpinism
Weight: 0.40oz.
Material: Aluminium Alloy
Volume: 120 dB
Colors: Silver and gold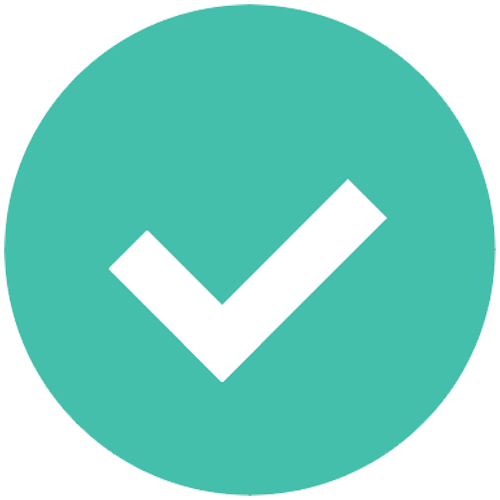 Pros:
Strong and durable
Mold and bacteria-free
Volume of 120dB
Sound travels 225+ meters
Can be used in a variety of outdoor activities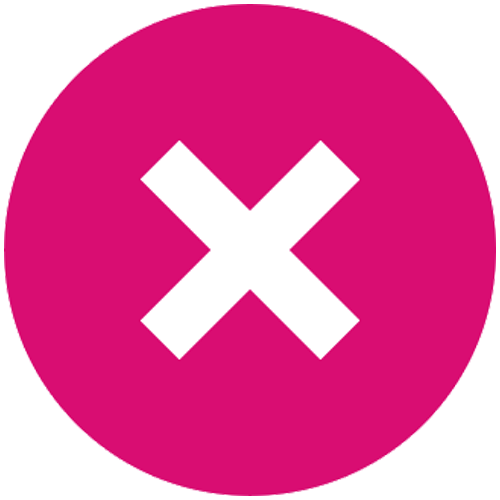 Cons:
Brittle in extreme conditions
Included chain is extremely short
Features Of The Best Emergency Whistle: What To Consider
There are several important features to consider when purchasing an emergency whistle. These include:
Volume:
Loudness is an essential element while choosing a whistle. Whistles come in a variety of volumes and frequencies. Your whistle must be loud enough to be heard from a faraway place over background noises, and to be simple for you to blow. 
High-quality safety whistles may make loud, unique sounds. These enable you to be heard above any intense background noises in your surroundings (for example, vehicle horns or massive flowing rivers).
Durability And Reliability:
An emergency could happen at any time and in any area. As a result, a safety whistle must work in all weather situations. You'll need a whistle that is appropriate for your usual environment, but could also be heard in other circumstances, such as while immersed in water or through heavy winds. 
You'll need a whistle that won't freeze or shatter if you find yourself stuck in an extreme weather-related emergency.
Types Of Emergency Whistles:
There are two most common types of whistles: plastic and metal.
Plastic Whistles
The best part about plastic whistles is that they won't freeze in cold weather. As everybody knows, plastic is an insulator. It does not change its temperature despite the surrounding conditions.
Plastic whistles, however, can be weaker and less durable than metal whistles. But one unique asset to a plastic whistle is that if you drop it in a river or water, it will float.
Metal Whistles
These are more robust and durable than plastic whistles. They also won't become brittle in sweltering conditions like plastic could. They can usually produce higher decibel sounds, yet can be hard to grip with wet or cold hands.
Accessibility:
It's essential to have quick and convenient access to your safety whistle. Not all safety whistles come equipped with a method that makes them easy to carry. Thick and heavy whistles are inconvenient to wear, and rounder whistles don't always easily fit in your pockets. 
Choose a whistle that can easily be attached to your clothes, keyring, or bag. You could also choose one that is flatter, efficiently fitting  in your pocket. Once you actually have the whistle in your hands, it must be comfortable to handle regardless of how chilly, wet, moist, or covered your hands are.
Reliability:
You'll want to pick a whistle that will always sound well when you need it. Some might break down under particular circumstances. A pealess whistle is a good choice if you want a dependable product that won't clog, freeze, or degrade.
Plus, it makes a powerful, high-pitched noise that you can count on when you need somebody to notice you. The stronger you blow a pealess whistle, the louder the sound. It is just what you need in a rescue emergency.
Visibility:
It might not seem to be an all-important factor to consider, but the color of your whistle can help.  For example, black whistles may look cool, but they won't be visible in dark conditions. Choose a whistle with bright color to increase the chances of its visibility when you're seeking help in an emergency.
FAQs About Emergency Whistles
Why is it necessary to include a whistle in your survival kit?
Safety whistles are used to alert people that you need help. They can also help search and recovery personnel find you if you become lost or are immobilized.
What's the best way to use a survival whistle?
IThree quick, loud bursts with your survival whistle, each spanning around three seconds each. Count to 3 in your head while blowing so that each blow lasts roughly three seconds.
What do three whistles indicate?
A lifeguard will blast three whistles in a grave emergency. It usually signals a life or death scenario and that they require quick support and aid.
Now It's Time To Buy The Best Emergency Whistle For Your Survival And Others!
The best emergency whistle combines ease, high-quality design, and effective volume in one package. When selecting the best survival whistle for you, you also need to evaluate your budget. 
Many of the selections we have provided in this guide are extremely effective in most emergency situations. If you're still unsure which to purchase, we highly recommend Michael Josh Emergency Survival Whistle because of its ultra-loud sound delivery and durability. 
While a whistle may be a small thing, its ability to save lives in an emergency is huge.