One of the most underrated items of outdoor gear is rope, even though it is one of the most flexible and versatile pieces of equipment to have. If you're a fan of the outdoors, you know how important it is to have some rope with you on every single trip that you take. 
Besides being convenient for several reasons, having the right type of rope on a trail or at a campground could also keep you safe in many potentially dangerous situations.
If you're not sure about what type of rope you should use for the outdoors, then you've come to the right place! In this article, we will go over the best ropes for outdoor use that are currently on the market, and we will also examine the advantages and disadvantages that each type has.
In A Hurry? Here Are Our Top Picks
Name
X XBEN Outdoor Climbing Rope
Name
X XBEN Outdoor Climbing Rope
The Best Rope for Outdoor Use: Top 5 Picks
X XBEN Outdoor Climbing Rope
Compare with competitors climbing rope, the outer skin sliding rate of our rope is low (less than 0.05%),not easy pilling and keep good braking function.The operation is more smooth.
Unlike other cheap stitch rope, our rope was made of 13 whole core rope(32ft, 64ft, 98ft, 160ft). Moderate softness and strong binding ability,outer skin twisted,more wear-resisting and durable
Escape, Fire Survival, Backup, Climbing, Hiking, Camping, Downhill, Engineering protection, Lanyard, Tree Stand Accessories, Training, Aloft work, Caving, Abseiling, SRT etc
Low ductility static rope can reduce the security risks caused by the extension of the rope, lightweight but strong strength,moderate size easy to control,easy to carry out after rolled
The X XBEN Outdoor Climbing Rope ensures that you have a steady grip throughout your whole climb because it has a lower skin-sliding rate and it is specifically created to be easy to control. This rope has an excellent braking function due to the fact that the rope's exterior is designed to be anti-pilling. This also provides durability for a longer period of time and makes it more wear-resistant.
Thirteen whole-core ropes are intertwined to form the strong construction of this climbing rope. The exterior of the rope features a twist design, and the outer skin is reasonably soft. The chances of an unexpected stretch of this rope are lower because there is less extension, making this rope a bit safer for usage than some. 
The rope is available in four different lengths, so you can choose the one that suits your personal climbing needs. This rope is pretty versatile, and it can be used for wilderness training, survival, hiking, climbing, and much more.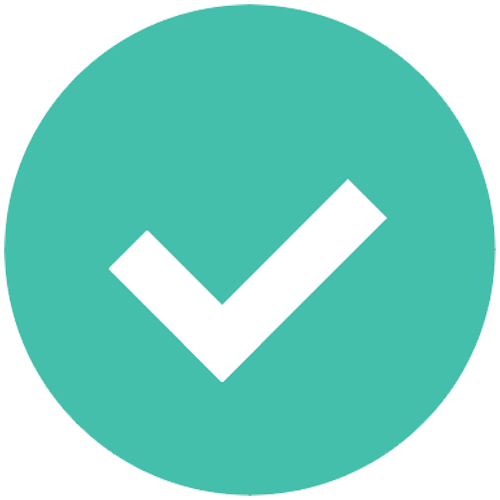 Pros:
Easy to control and maneuver
Versatility- can be used for plenty of different activities
Better braking function due to anti-pilling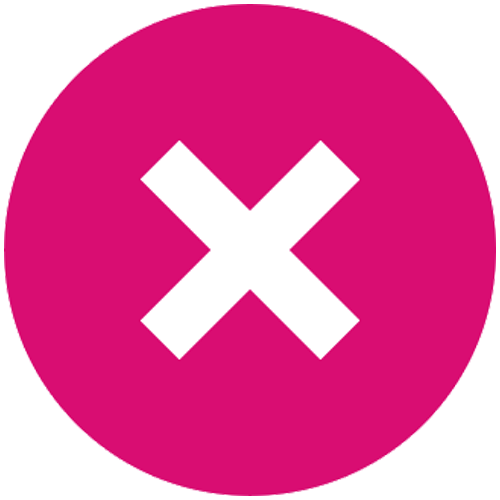 PARACORD PLANET Paracord
100% nylon sheath with 7 type III twisted inner strands means this paracord will stand up to just about anything. With a 550 pound tensile strength, you can be sure to be prepared for anything.
Made in the USA. Paracord Planet's 550lb paracord is made in the US by certified US government contractors ensuring strength and durability.
Resistant to Environmental Factors and Harsh Conditions.
Multi-purpose cord ready for whatever you need it for. Paracord Planet's 550 parachute rope is perfect for camping, crafting, hiking, making paracord projects like bracelets, lanyards, necklaces or paracord coasters or cozies, self-defense tools, wrapping hatchets, knives, or tools, it's great to have at the lake, on your boat, for boy scout and girl scout troops, and much more!
Paracord Planet is a US owned business and strives to supply you with the best and toughest cord you need for any situation!
The Paracord Planet Paracord has 7 strands, which is the standard for paracord type 3 rope. This means that the rope is strong enough to handle 550 pounds of weight. The fiber from which this rope is made out of is soft, and the texture is smooth. We also want to mention that the price is really affordable.
You can never go wrong with Paracord Planet if you're making bracelets, belts, necklaces, or any other outdoor crafting projects. The cords are drawn extremely tight which makes the paracord very durable. The rope is resistant to harsh conditions and to outer environmental factors.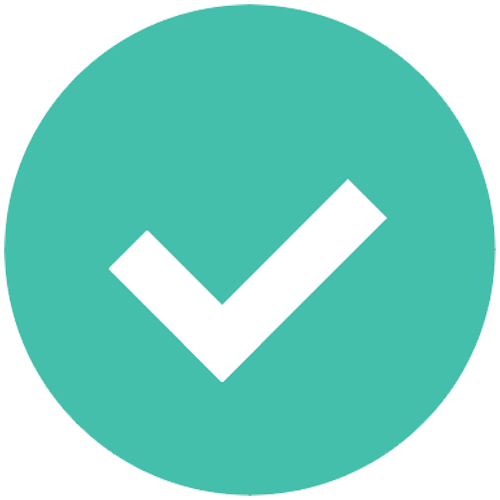 Pros:
Resistant to UV Fade
Rot, mildew, and mold resistance
Soft on the skin- less likely to irritate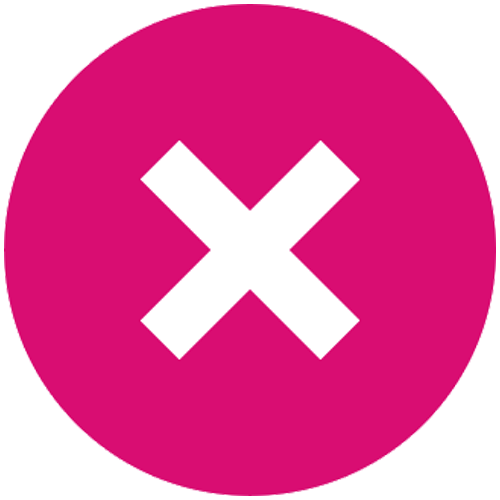 Cons:
Cord can get stiff over time, but this does not impair its function
Cord can get stiff over time, but this does not impair its function
Spool has been known to break occasionally
Gear AID 550 Paracord
Heavy-duty 550 Para cord made of 100% nylon featuring 7 strand construction that unravels and can be used as fishing line, fire starter, thread, or floss
Includes carabineer for easy attachment options to hang backpacks, lights and water bottles
Multipurpose 4 mm utility cord is great for camping, backpacking, emergencies and survival; use to secure tents and tarps, suspend a clothesline or hang a bear bag (100 ft. Para cord recommended)
Craft it into a survival bracelet, Para cord dog collar, knife lanyard, or handle wrap
Gear AID 550 Paracord is made out of 7 strands. This paracord is pretty durable and strong due to the fact that it is completely made out of nylon. The feel of the Gear AID 550 Paracord isn't completely smooth, and it has a little bit of friction when you touch it. This rope comes in 30 different colors, so you will surely find a shade that suits your taste. The paracord also comes with a carabiner which offers the option to hang water bottles, lights, and backpacks.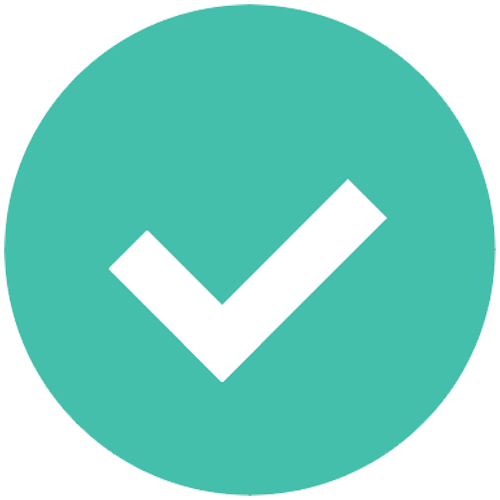 Pros:
Equipped with a functional carabiner
A variety of colors to choose from
Versatile utility line for hunting, backpacking, or camping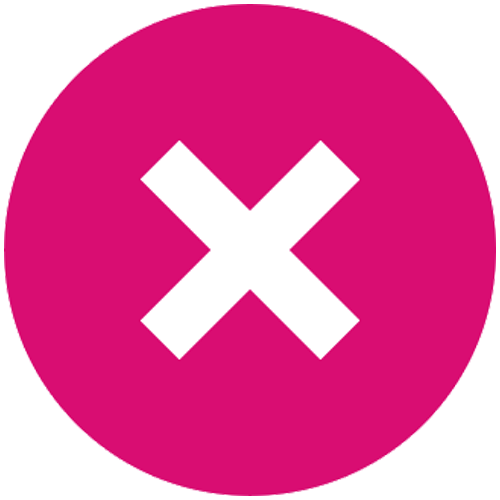 Cons:
The paracord is a bit stiff to work with
Sale
PSKOOK Survival Paracord
Revolutionary new fire paracord with survival cords: 1 PE braided fishing line(40lb), 1 red waterproof flax fire tinder and 1 cotton thread, measuring 5/32 inch in diameter. The Life-saving strands can catch fish or food, make instant fire, sew the clothes or wound, set traps
Not Stiff, Flexible as normal paracord, because our survival cords are soft strands. This is very good for DIY projects. You can make any paracord stuff by our new survival paracord, new fire starter bracelet, etc. It will be totally a new fire starter kit for any emergency needs
Now you can get survival cord paracord at normal paracord price, great quality great price, it really worths the price than normal paracord, and will exceed your expectation. As Outdoor enthusiasts, we honestly tell you that ours are 100% polyester 380lb not 550lb (Quality and Cost: Nylon >polyester>polypropylene, we have nylon 550 type too). Polyester is better than polypropylene in sleeve and touch feeling. Paracord is not for Climbing
Tinder cord is widely needed when making fire, our flax tinder is waterproof, in wet weather, rain, rainforest, or even drop in water, you can make fire with your fire flint. Great price in polyester paracord with great quality, you can return it if you are not satisfied with it
The PSKOOK Survival Paracord is not an ordinary paracord. It also comes equipped with one strand of fire cord, a strand of polyethylene fishing string, and a cotton thread. This rope is made out of 7 strands that are braided. The polyethylene fishing string is yellow in color and it is reflective at night, which means you can tie it around trees as markers, or use it as an identifier  for fishing.
One of the most important things about this paracord is the fire cord, which is able to be lit instantly without issue. The fire cord also comes with a wax coating, which means it can get completely soaked and it will still work.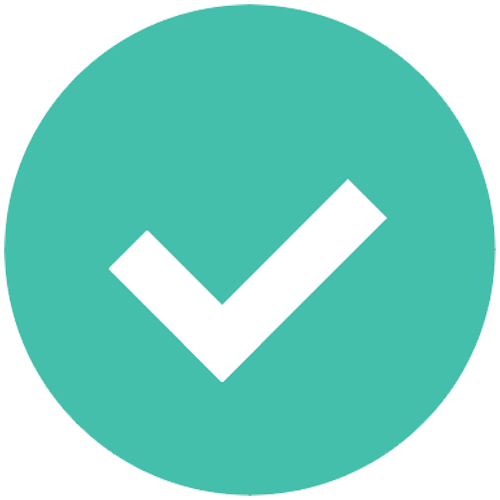 Pros:
Comes with many different components
Fire cord is waterproof, so you can easily make a fire in wet weather.
The material is flexible and not stiff at all.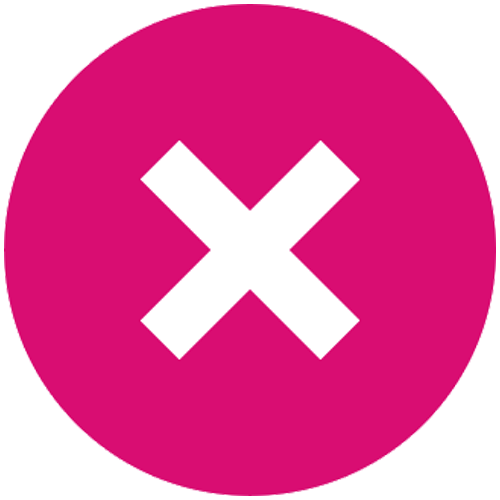 Cons:
The paracord cannot be used for climbing
SGT KNOTS Tarred Twine
An all-purpose utility twine perfect for many indoor and outdoor applications. Pressure dyed black using a unique process to ensure color penetration down to the core. We cover our long-lasting bank line in a protective tar coating that amplifies resistance to environmental wear and tear.
One of the strongest and most popular materials on the market for ropes, cords, and twines. These smooth synthetic fibers are highly resistant to moisture, temperature, chemicals, UV rays, abrasions, and most weather. Flexible with a slight stretch to provide shock absorption from heavy load bearings. Nylon performs better and longer than natural rope fibers like cotton and manila.
Our general purpose nylon twine can serve hundreds of different purposes: gear bundles, crafting, tie-down, home improvement, landscaping, and construction. Its strength and versatility make it a must have in your backpack, bug out bag, workplace, or workshop.
1/4 pound or 1 pound. Diameter and Weight selection will determine length; range from 120 feet – 1680 feet. The Twine diameter option range is #9 (1.07mm) – #120. Black is the only color option.
The SGT Knots Tarred Twine is completely made out of nylon, which is one of the most popular materials used in making twine. Nylon makes the twine resistant to abrasions, UV rays, chemicals, temperature extremes, and moisture. Nylon twine is extremely durable and strong. If you're looking for an extremely durable and thicker twine, nylon twine is likely the option for you.
You can be sure that the color of this twine won't fade thanks to the pressure-dyed process that ensures that the color penetrates to the core of the material. This twine is lightweight and has a perfect thickness.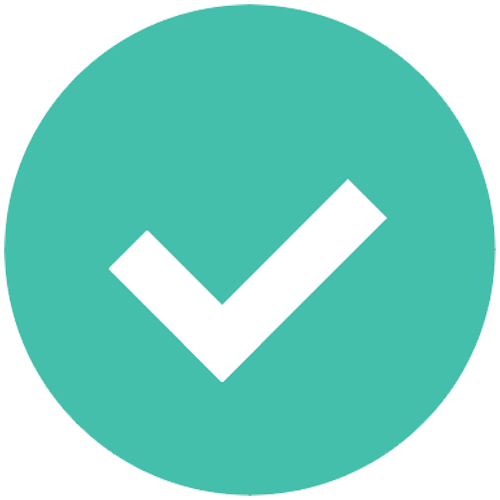 Pros:
Affordable price
Made out of strong and durable material- perfect for outdoor activities
Twine doesn't fray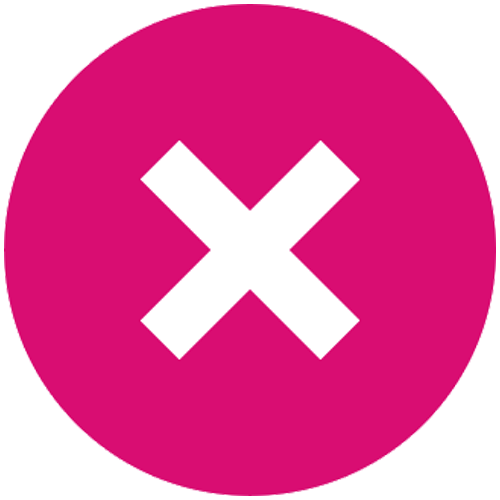 Cons:
The tar can wear off easily
Strong chemical smell
Features To Look For In Choosing Best Rope For Outdoor Use
Here are some of the key features that you should look out for when you're purchasing rope for outdoor use.
Thickness 
When it comes to outdoor ropes, the normal range of thickness is from 8 mm to 12 mm. You can tie knots more easily with thinner ropes because they are lighter and more flexible.
Material
Polyester or nylon is usually used to make outdoor ropes. The stretch factor of the rope will be determined by the weave.
Weight 
The weight of the rope is determined by the thickness and the material that the rope is made out of.
Color
Color-coding your ropes is a smart idea if you're working with several different ropes. Doing this will ensure that you don't accidentally choose the wrong type of rope for a certain task. Ropes usually come in a variety of colors you can choose from.
Resistance To Moisture
Ropes will be exposed to ice, dew, mist, rain, and humidity during their use. For this reason, the ropes need to be resistant to water and moisture. Even though it's good to have a rope that dries fast, the process of drying typically makes the rope stiff. In order to restore it to its natural state, the rope will need to be worked to loosen it up.
Dry-treated ropes are ropes that have been treated against water absorption. However, it is important to note that ropes that are dry-treated tend to be more costly than ropes that aren't. They are still a good investment, however, since dirt cannot penetrate the fibers of the rope and the lifespan of the rope is extended.
Eyelets
Hooks, buttons, or eyelets that are located at the ends of the rope are plastic loops that are extremely strong. These are also known as D-rings, and they offer you the opportunity to attach your carabiners to your rope. Instead of plastic, some eyelets are made out of steel.
Dynamic Vs. Static Rope
When it comes to rope meant for rock climbing, there are two types of rope: dynamic and static. Dynamic rope is used for activities that include a lot of movement, such as rappelling, rock climbing, and hiking, due to the fact it stretches greatly. 
For instance, a rope that is dynamic will slow your fall if you happen to slip while rock climbing. It will do this by absorbing some of the energy, and the sudden stop will be more likely to minimize potential injury.
On the other hand, a static rope doesn't stretch much, and is usually used for hauling a load, rescue, or any type of activity that doesn't require expandability. For example, a static rope should be used in a situation where you're trying to lower a climber that is injured, due to the fact that the climber needs to remain as still as possible.
A static rope will give you as much slack as you need, and will prevent an injured person from being bounced around as you're lowering them to safety.
How Do You Distinguish Between A Dynamic And A Static Rope? 
If the rope has factory tape on it, you can easily identify which type of rope you have. A rope that is dynamic has one of the following markings: 00, 1/2, or 1, which means that it's a half rope, twin, or single.
If the rope has any other markings, then that means that it's a static rope. In addition, if you want to check whether the rope is dynamic or static, you can also pull the rope and check whether it's stretchy or not.
Rope Materials
Now that we've discussed the types of ropes available, let's look at the materials that are commonly used to make them.
Polyester
Rope made out of polyester is often considered the best multi-purpose rope. It is very durable and tough, and it is resistant to UV rays and water. Even though this type of material isn't as elastic as nylon, it manages to retain better strength when it's wet. Due to the fact that this material is more static, dynamic ropes usually are made out of polyester.
Manilla
Manilla rope is made from the Abaca plant and it is often referred to as hemp rope. This rope made out of natural fiber is pretty soft on the hands, so you can use it without needing to wear gloves.
The rope is resistant to saltwater, but it is important to note that Manila rope can shrink if it becomes wet. Before you store your Manila rope, make sure that it is completely dry, since it can quickly get damaged by mildew or rot if stored while still damp.
Due to the fact that this type of rope decomposes over a certain period of time, it is known as one of the greenest and most environmentally friendly options when it comes to rope.
Nylon
Nylon ropes are often used for rock climbing and outdoor activities because nylon is durable, tough, and elastic. Nylon is also resistant to rot, chemical exposure, and UV rays, so it's pretty safe to use in all types of weather conditions.
One of the biggest drawbacks to nylon ropes is that they aren't immune to water absorption, and as a result, the strength of the rope can be weakened. However, the effect of this weakening isn't too bad, and the rope is often still safely functional. However, you need to look for a dry-treated rope if you're planning an outdoor activity where you will be exposed to moisture and wetness for a longer amount of time.
Dynamic ropes are often made out of this material due to the fact that it is elastic, so It's one of the more popular materials among mountaineers and rock climbers.  
Cotton
Natural cotton fibers make up cotton ropes; however, this type of rope is mostly used indoors. The reason why cotton rope is used indoors is that it isn't water-resistant, making it a poor choice for wet conditions. It isn't resistant to flame, and UV rays are also absorbed by this type of material.
Now To Pick: Which Is YOUR Pick For The Best Rope For Outdoor Use?
We've covered a lot of detail on the types of outdoor ropes available, the material used to create them, and the important qualities to consider when selecting the ideal product. Your rope choice should be made primarily based on the type of outdoor activity you're planning on using it for. materials. By running through this helpful guide, you should now be able to select the best rope for outdoor use with confidence, knowing exactly what you need and why your selection is right for you.